The Red (On)Lion gives drinkers a chance to get together with friends or strangers and to support pubs through the pandemic
Having a pint down the pub is one of life's great pleasures, but it's an indulgence we must forego during the lockdown.
Offering a temporary alternative to our shuttered watering holes is the Campaign for Real Ale (CAMRA), which has launched the next best thing – a virtual boozer where drinkers can connect via video link.
Dubbed the Red (On)Lion, the digital drinking den was set up to tackle social isolation and loneliness during the lockdown, and to help shuttered pubs survive during the crisis.
Friends can book a "table" to play pub games, attend one-off virtual events or just catch up over a beer. Solo drinkers are also welcome and can pull up a virtual stool at the "main bar" to chat with strangers.
In its opening weekend, the Red (On)Lion welcomed 8,000 punters, with a peak of 1,400 customers in the pub at the same time, according to CAMRA.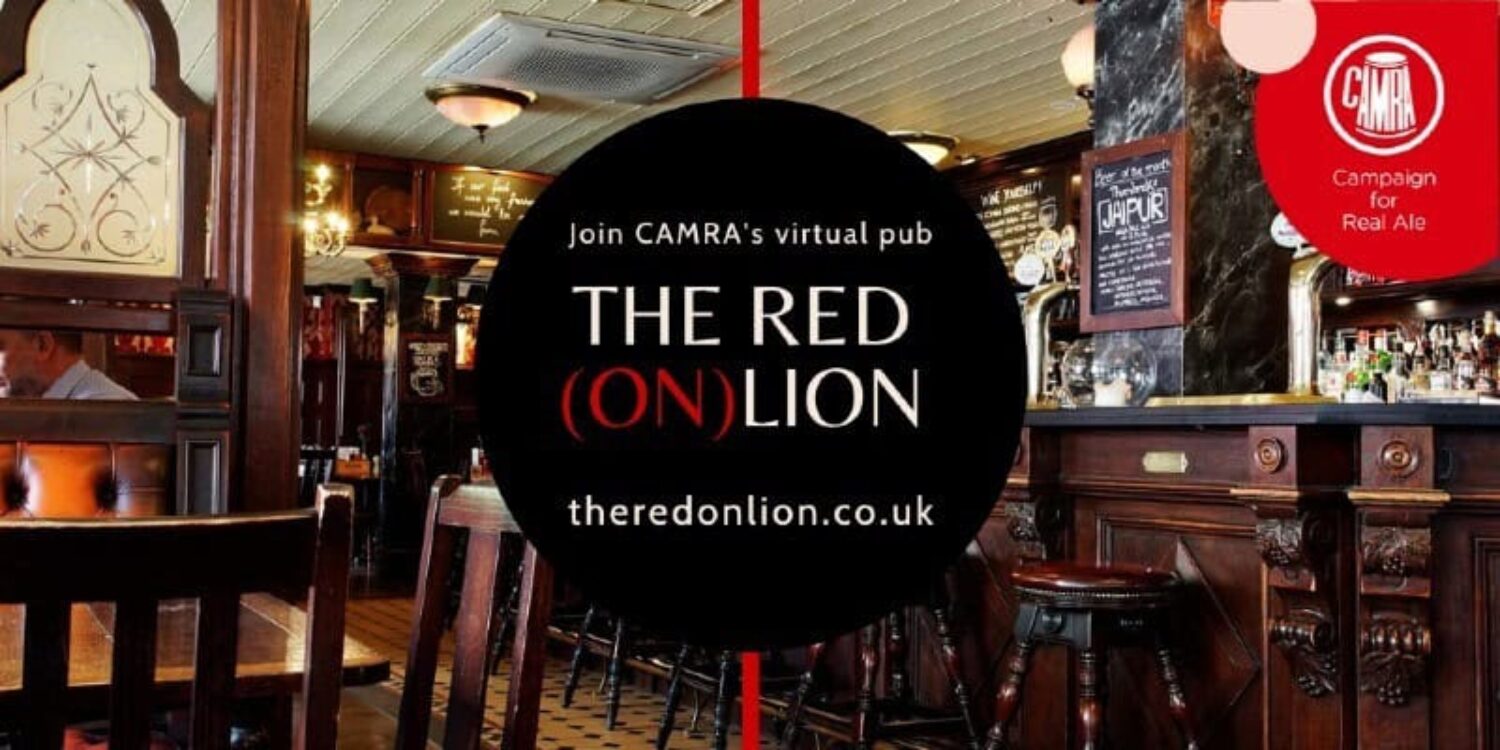 "Our nation's pubs aren't just about drinking beer," Nik Antona, CAMRA's national chairman, told Positive News. "[Pubs are for] connecting with others in the community, making friends and combating loneliness and isolation. With all the lock-down measures in place, this is obviously more important than ever before."
Following the closure of pubs in March, CAMRA launched its #PullingTogether campaign, which lists pubs and breweries across the country that are offering takeaway or delivery of beers and ciders to help keep business ticking over during the lockdown.
"We're also keen to help people use this downtime to learn more about their favourite drink and connect through organised activities and events," Antona added. The virtual pub has already hosted a live music event, and CAMRA is encouraging pubs and breweries to run pub quizzes or beer tastings virtually.
Read more: Positive responses to coronavirus