Communities are raising thousands of pounds through online raffles to support independent businesses during the crisis
As small businesses struggle to stay afloat during the coronavirus lockdown, communities are coming up with innovative ways to support them.
In south London, independent traders are being thrown a lifeline by online raffles, organised by two community groups, Save East Dulwich and the Big SE Raffle, which have raised thousands of pounds for local shops, salons and pubs.
Victoria Rennison, who set up the Save East Dulwich raffle, said she came up with the idea after wondering "what would happen to East Dulwich if all of these businesses went under?"
"There's such a sense of community because of them – I feel like they need some support from us in return," she said. "I was thinking, what could I do remotely, when no one is allowed to see each other?"
Her idea was simple: local businesses offer goods or services as prizes in the raffle and ticket sales directly cover the cost of those prizes, which could be anything from bar tabs to beauty treatments. The low price point – tickets are just £1 – allows residents to support businesses to whatever extent they can.
The first Save Each Dulwich raffle launched on 22 March and hit its £10,000 target on 10 April, ahead of its Easter Sunday deadline. More than 200 prizes from 50 businesses were distributed to local residents.
Rennison says that participating businesses have generated around £200 each as a result of the raffle – "not a life-changing amount", she admits, but every little helps while doors are closed.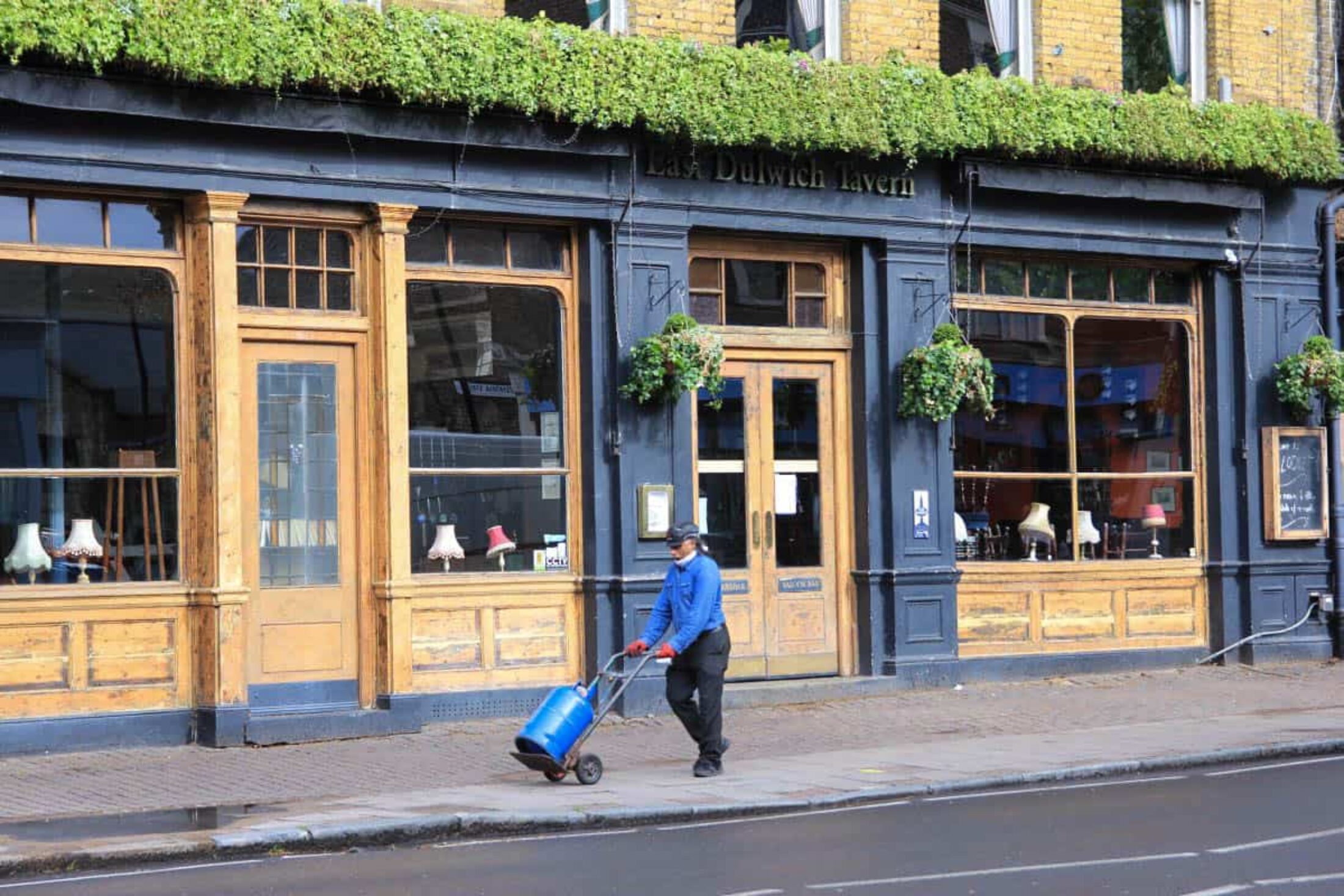 "Some businesses are saying they're waiting for their loans from the government and the £200 has made so much difference to them," she said. "As a result of the raffle they've got 50 people following them now on Instagram, and getting in contact about spending with them, so it's the publicity around it as well as the money itself."
Inspired by Victoria's success, two other south Londoners, Nicola Johnson and Amanda Pearce, have set up their own raffle just down the road. Covering Honor Oak, Forest Hill, Brockley and Crofton Park, the Big SE Raffle aims to raise £10,000 selling tickets.
"We want to benefit our communities as much as possible and show those independents that we're all in it together," said Pearce.
The idea has caught on elsewhere. In Monmouth, Suzy Mills, a local resident, has started a raffle to help local businesses; prizes include vouchers for local restaurants, theatres and garden centres. There are 5,000 tickets available and more than 1,200 have been sold so far.
We want to benefit our communities as much as possible and show independent businesses that we're all in it together
"It feels great to be positively working with our local businesses and tradespeople," said Mills. "So many are having a hard time right now, and they can see all the lovely comments about their prize and the services. We're only a small town here in south east Wales, but the community has a big heart."
Meanwhile, the Save East Dulwich raffle has moved onto round two, selling another 5,000 tickets on top of its initial 10,000. The second iteration hopes to raise another £10,000 for this usually bustling corner of south east London, which is renowned for its independent shops.
The great thing about the initiative, says Rennison, is that it can easily be replicated anywhere. "I'm just pleased that the idea has caught on," she said. "Anyone who's thinking of setting it up and doing something similar, I am very much available to tell them what I experienced. I would encourage other people to do it."
Main image: A shuttered fish and chip shop in London, by Edward Howell
This article was amended on 6 May. The Big SE Raffle is aiming to raise £10,000, not £50,000 as was previously stated. This has been corrected.