It's easy to feel helpless when faced with a challenge as great as coronavirus, but small acts make a big difference. Here are 10 ways you can help others during the pandemic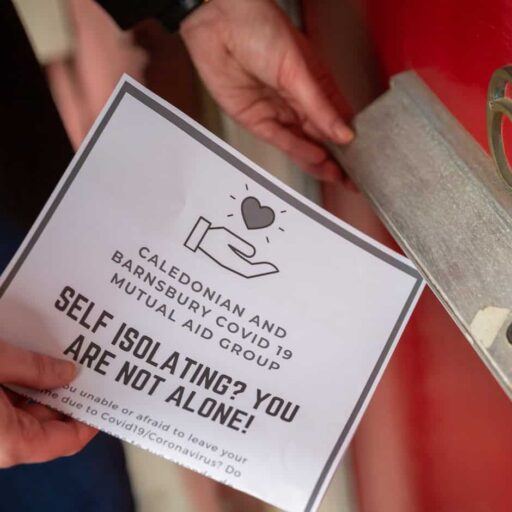 1) Mobilise for morale: join a mutual aid group
From dropping off crucial supplies to making time for a friendly phone call, volunteers are being mobilised via more than 900 (and counting) mutual aid groups across the UK. Since it became clear that the coronavirus outbreak was going to have a big impact, their number has rocketed.
Groups have established across the country, from Kinloss in the Scottish Highlands to Lanner in Cornwall. Find your local one here and get in touch to see how you can best contribute.
The aim? To help the most vulnerable in society through the crisis. These include people who are self-isolating because they are elderly, those without family, people who have a disability and people with a long-term health condition. "We really just want to make sure that people don't end up suffering alone," says Anna Vickerstaff, one of the coordinators of the national network.
Nothing where you live? Consider setting up a local group. Covid-19 Mutual Aid, whose website is packed with advice on how to get started, says the smaller the better – so it could be set up to support your street even. Find out more here.
A volunteer delivers leaflets offering help as part of the Caledonian and Barnsbury Covid-19 Mutual Aid Group in London. Image: Jonathan Perugia/Gaiavisual.com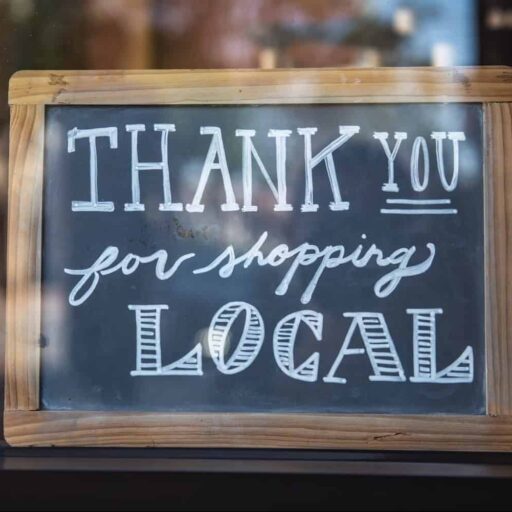 2) Funds for the future: buy a voucher from a struggling local business
With footfall virtually disappearing overnight as the government advises the public to stay at home, some local businesses are unlikely to survive. But others will, and you can support the ones in your community that mean a lot to you. Many are offering gift vouchers, which will give them a short-term cash boost while you have the happy prospect of spending these once life returns to something approaching normal.
Try to think local too. Unless you're self-isolating for 14 days and unable to leave the house, consider your local butchers, grocers or bakery while shopping for supplies – and see if you can order from them online or over the phone. While the well-padded supermarkets are likely to weather the storm, your cash-strapped independent outlets may not.
Many customers have already tried to help, say business owners, such as the person who paid upfront for 25 servings of his favourite order of pancakes and coffee at this cafe in Newcastle.
If a business you care about or work for needs help attracting advance purchases, Crowdfunder is currently offering a solution. The crowdfunding website has made its platform available for free to small businesses that want to pre-sell their services. Through a campaign called Pay It Forward, Crowdfunder is also partnering with Enterprise Nation to provide access to free training for small businesses, to help with online sales, cashflow support and legal support.
Local businesses are likely to experience cashflow problems during the outbreak. Could you buy from them? Image: Tim Mossholder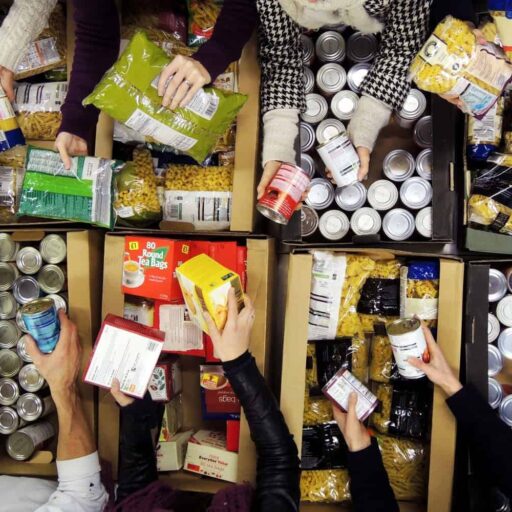 3) Feed those in need: support a food bank
Providing a lifeline of emergency supplies, food banks are likely to become more needed than ever in the coming weeks and months. While urging the government to help get struggling families back on their feet, consider supporting your local food bank in the meantime.
If you're well, you could sign up to volunteer with the Trussell Trust, the UK's largest network of food banks. In doing so, you might help to plug the gaps if existing volunteers fall ill or have to self-isolate. Keep donating supplies – ask those at your local bank what they are most in need of – and consider a financial donation if you're able to. For more information or to volunteer, click here.
The Trussell Trust is the UK's largest network of food banks. Image: The Trussell Trust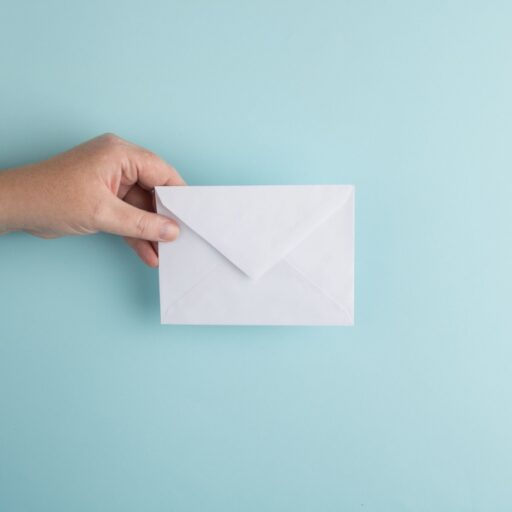 4) The write stuff: pen a letter to care home residents who may be lonely
Bored while self-isolating or just feeling the need to spread some joy? Consider writing letters to residents of care homes, who may be lacking visitors while their family and friends stay away amid the Covid-19 outbreak.
The manager of a nursing home in York shared a message this week inviting people to send post to stave off loneliness in the people who live there. "My residents would love to receive a letter. Remember those? Pick someone and get writing," she wrote, before listing the names of the residents.
Grace Upperdine, a mum of one from Shropshire, is among those answering the call. She plans to get writing this weekend, with the help of her daughter, who turns two later this month. "Me and my little girl will have lots of fun writing letters and drawing pictures," she told Positive News.
Why not contact your local care home or nursing home? Would they welcome some positive post in the coming weeks?
Pandemic pen pals: many parents are writing letters with their children. Image: Erica Steeves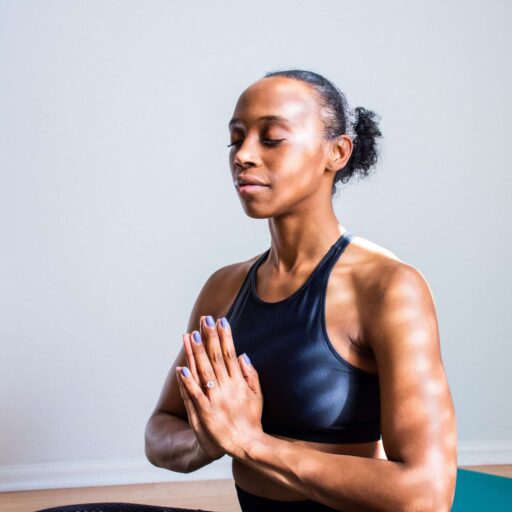 5) Strength in numbers: organise an online singalong, meditation or dance party
We may be having to keep our distance from other people right now, but technology means we need not be strangers. Hundreds of people are taking part in choirs, group meditations, and even dance parties from their own homes via video conferencing software.
In a similar vein to The Sofa Singers, which we reported on earlier this week, choir leader Dominic Stichbury has launched Stay In and Sing, an online vocal project that is free and open to all, kicking off this Saturday.
Others are holding virtual dance parties to ward off cabin fever, stay connected and keep fit. Fancy setting one up? Create a playlist, with all participants to press play at an agreed time and get linked up via video sharing software, such as Zoom. Some are sharing their boogieing online using #SocialDistanceDanceParty. Or if you're in need of a quieter break and some head space, why not set up a shared meditation or yoga session in the same way?
Pranayama in a pandemic: group yoga and meditation sessions can be set up online. Image: Madison Lavern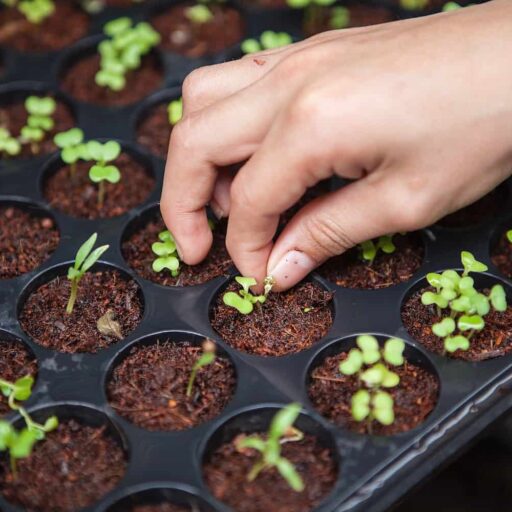 6) Keep on growing: share seeds to boost local resilience
Meg Travis, who runs One Field Farm in Cornwall, was among those offering surplus seeds to anybody who wants to try growing their own this week amid the coronavirus outbreak. "Hard to know what the next few months will hold," she noted in an Instagram post.
Growing food, and helping others do the same, is an empowering way to try to improve food security. If you're lucky enough to have some green space – even a few pots on a balcony or windowsill – then gardening is also a means of productively passing time during self-isolation.
With schools closed until further notice, you could try indoor gardening to keep children entertained and teach them about food provenance. Edible plants with short growing seasons include herbs, salad greens, spring onions and radishes.
As Sara Venn from the Incredible Edible movement points out, it is likely to be difficult to continue to garden and to eat as communities this spring and perhaps into the summer too. She suggests maintaining community growing spaces via rota, gardening on shifts at separate times, and growing plants in small tubs, ready to be potted out when social distancing measures can be relaxed – (green) fingers crossed.
Consider sharing spare seeds or seedlings with neighbours. Image: Joshua Lanzarini
Related articles