The Rainbow Nation has been praised for its handling of the pandemic, which saw it draw on its experience fighting HIV
In Qokolweni village, in the Eastern Cape province of South Africa, Yolanda Dukada spent lockdown holed up with 14 family members in a two-bedroom house.
"It wasn't easy because we [didn't] have enough space," said the 29-year-old, who shared the property with her mother, Nosapho, father Maweta, and her sisters, children and nephews. "But we have to obey the rules."
On 27 March, the South African government introduced one of the world's strictest lockdowns, which came at a time when the economy was faltering and unemployment was nudging 30 per cent.  
Dukada's family, the youngest of which is just two months old, lived off maize planted in their garden, six cows, chickens and the kindness of strangers to get by during lockdown. They even made their own hand sanitiser.
Although the lockdown added to economic hardship faced by many in South Africa, the government there has won praise from the World Health Organization (WHO) for its handling of the crisis. To date the country of 58 million has reported just over 76,000 cases and 1,625 deaths according to Johns Hopkins University. England, by contrast, which has a similar population, has recorded almost 38,000 fatalities, according to the UK government.
As well as enforcing a strict lockdown, South Africa deployed tens of thousands of health workers, who have drawn on their experience fighting HIV and tested a reported 14 million people for coronavirus. Africa's experience in disease control, as well as its relatively young population, has been cited as a reason for the continent's hitherto low infection and death rates.
"If you look around most provinces, the people that are also leading the Covid-19 response are people that have been involved in the HIV/AIDS pandemic response," said Dr Chuka Onaga of Right to Care, a non-profit that works to prevent the spread of HIV and other diseases. "It has put South Africa on a good stand to respond."
Since businesses started reopening last month there has been a rise in cases in South Africa – and elsewhere in Africa. Nonetheless, Professor Salim Abdool Karim, an epidemiologist and the director of the Centre for the Aids Programme of Research in South Africa (CAPRISA), said last week that he believed the nation had "flattened the curve".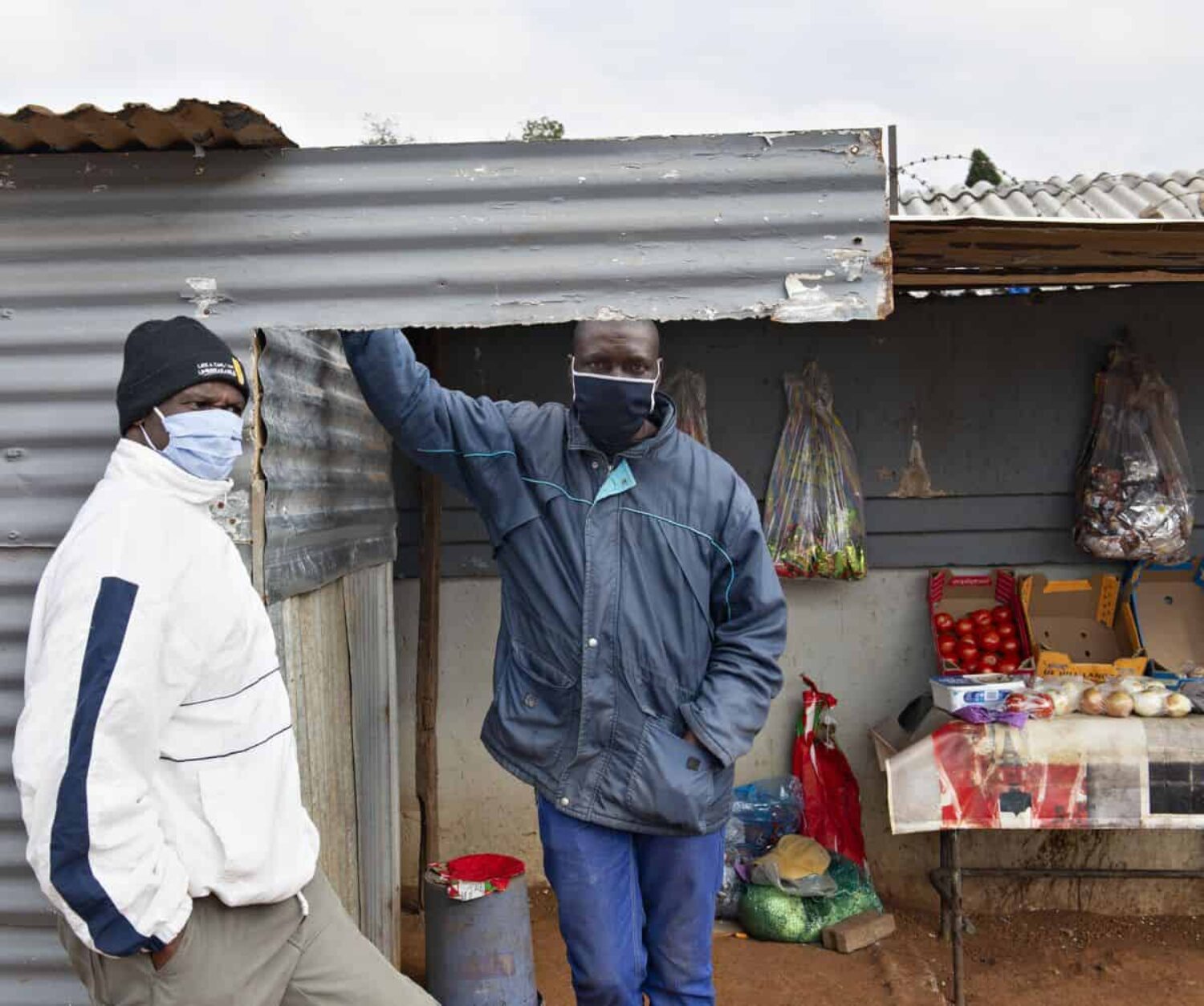 Even as Covid-19 spread across the country, the average death rate in South Africa actually fell during lockdown. This was attributed to the ban on alcohol that was introduced by the government to avoid an increase in alcohol-related domestic violence, which has long been a plague in the country.
At the beginning of the pandemic the WHO warned that up to 190,000 people in Africa could die of Covid-19. According to Johns Hopkins University there have been just over 7,000 deaths on the continent. The low toll has raised hopes that the continent could be spared the worst of the disease, although it is too early to draw such conclusions especially as cases are accelerating.
Reflecting on the response to coronavirus in South Africa, Dr Onaga has been encouraged. "It's remarkable what has been achieved within a short time," he said.
Main image: Wayne Lee Sing