People in Genova felt like they were at war with coronavirus. So they turned to a classic Hollywood film for inspiration
The Italian city of Genova has been reunited, almost two years after the collapse of the Morandi bridge, which fell to the ground in August 2018, killing 43 people and splitting the city in two. A replacement was inaugurated yesterday, reconnecting Genova's eastern and western neighbourhoods.
The new bridge offered a rare cause for celebration in a country that has lost more than 27,000 people to coronavirus and whose citizens have subject to the world's strictest lockdown to contain the virus.
And alongside the human cost, communities have lost physical spaces, as well. One of Genova's many casualties of the lockdown was Luzzati Garden, a popular meeting place, which used to regularly host concerts, shows and debates. The garden is managed by Il Ce.Sto, a social cooperative, whose president decided to recreate the space online having been inspired by the Hollywood film, Good Morning Vietnam.
"At the beginning of the pandemic, the metaphor of the war was very popular, so the film Good Morning Vietnam came to my mind as I was wondering how to keep people's morale up and encourage optimism in such difficult times," said Marco Montoli, Il Ce.Sto's president.
Good Morning Vietnam tells the story of a radio DJ, played by Robin Williams, who goes to Vietnam to cheer US troops up with his irreverent shows. Genova's incarnation is similar only it's a web TV show and anyone can take part. The channel is billed as a kind of virtual town square, where artists, professionals and families can help each other raise a smile and feel less lonely during the lockdown.
There are yoga tutorials, interviews, debates, nutritional advice, concerts, shows and craft workshops for children. Good Morning Genova has more than 21,000 Facebook followers, but its content is estimated to have reached 700,000 people, with around 300,000 interactions a month.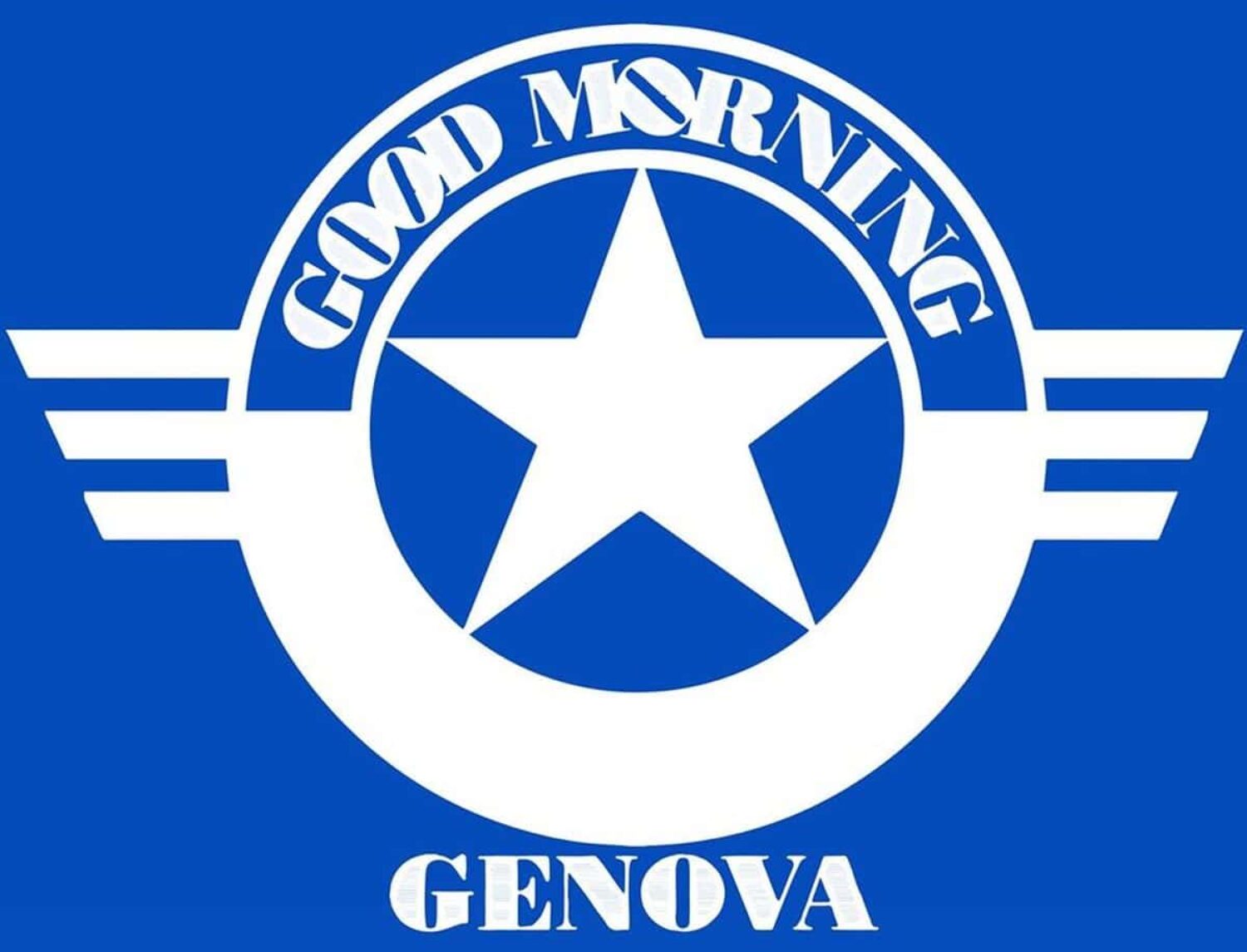 Donatella Alfonso, a journalist at the newspaper La Repubblica, regularly broadcasts a column on Good Morning Genova, which she says is "about practical matters, stuff that has to do with our everyday life, but risks going unnoticed". Alfonso recently highlighted the plight of school canteen workers, who have not been paid for months, but whose story has been overshadowed by other coronavirus news. "Who knows when they will see their next salary," she said.
With levels of domestic violence soaring during the lockdown, Manuela Caccioni, head of the Mascherona anti-violence centre, has used Good Morning Genova to let victims know their work continues online. Their videos remind women that they can send a text message to request a call back by someone from Mascherona. "It is a first step in a path which [will] lead to a face to face meeting – but for that we have to wait for permission from the government to reopen our offices," she says, acknowledging the limitations of the service during lockdown.
I was wondering how to keep people's morale up and encourage optimism in such difficult times
The channel also provides entertainment. Andrea Di Marco, a stand-up comedian, uses Good Morning Genova to teach people the Genoese dialect and to poke fun at people from Milan, which he is famous for doing in his live shows. "I can't wait to go back to live performances," said the comedian. "Meanwhile, from my quarantine, which is ironically taking place in Milan, I like the idea of being part of this project."
The lockdown has shown that much-maligned social media platforms like Facebook can be a force for good during a crisis, says Montoli. "We are learning that they can be a tool for building communities," he says, "but only if there is a real community of people to begin with."
Main image: Sean Barker