From empty nightclubs, DJs are streaming sets into people's homes, supporting closed venues and creating new ways to party
Sheenagh Young, 57, the chief executive of a credit union, doesn't typically go clubbing. But when she stumbled upon livestreamed DJ sets after seeing a link on social media last weekend it had a "magic effect" on her.
"We normally play [music] in the office together and I like to work on my playlists," she says. However, the lockdown has meant long hours working from home on her own, often in silence. "I hadn't listened to music or exercised and I didn't feel like myself," she adds.
But when Young tuned in to United We Stream (UWS), which streams live DJ sets from nightclubs, it brought her back to life. "It reminded me of the effect music can have. It was almost like I'd forgotten," she says. "I felt connected after feeling scattered." The music also compelled her to dance, which meant she was exercising again.
UWS was set up in Berlin in March, as a collaboration between about 40 clubs and other nightlife businesses. Every evening at 7pm, DJ sets are live-streamed from the city's world-renowned techno clubs, such as Tresor, which is set in an abandoned power plant, and Sisyphos, a former dog food factory now known for its weekend-long parties. Online ravers are encouraged to make donations, which go towards saving shuttered venues and supporting thousands of people in the nighttime industry who've lost work because of coronavirus.
Since then, other cities, like Manchester, have followed suit; around 1.5 million house-bound ravers, including Young, tuned into a virtual house party at the city's legendary Hacienda nightclub over the Easter weekend. The venue closed in 1997 after the fizz went out of the Madchester music scene.
Melanie Hall, a TV news producer, has been dancing at her home in Berlin. "I've missed clubbing," she says. "It's so unique in Berlin – it's more than just a club, they're community spaces." Hall says the livestreams, which involve DJs playing alone in clubs to empty dancefloors, have kept her going. "It makes you feel like you're there," she says.
Like Young, Hall says virtual parties have made her feel connected. "I love that you can send those little hearts or 'thumbs up' while you're listening," she says. "It feels like the digital equivalent of throwing your arms in the air on the dancefloor. When there's a song I really like, I start hitting those hearts."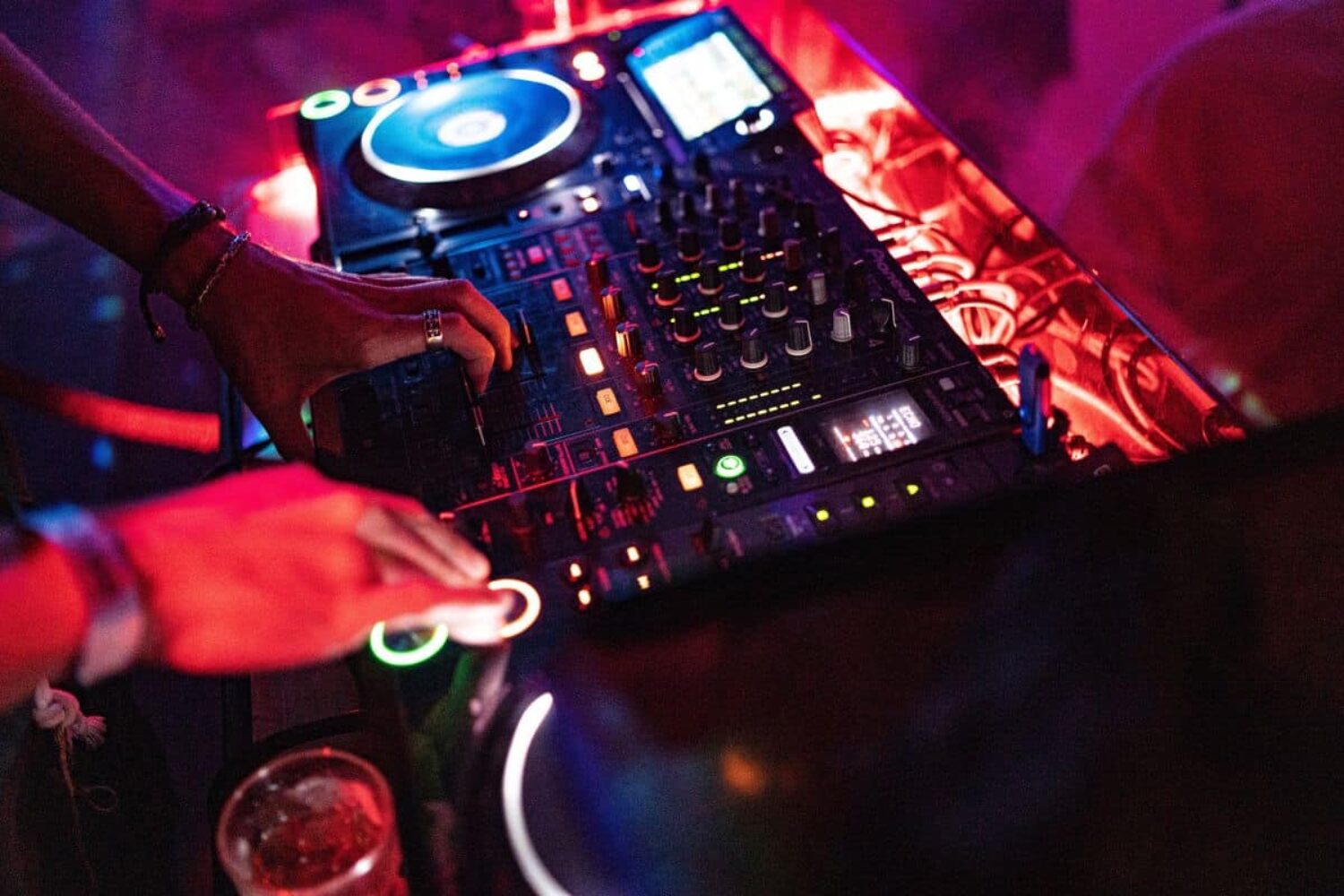 Some European countries, including Germany, have begun to ease lockdowns. But politicians have said nightclubs will be some of the last spaces to reopen. Probable long-term closures mean Berlin's famous club culture faces "the greatest challenge in its history," according to UWS, with many places "on the brink of ruin". UK venues are similarly under threat.
"We think we're in this for the long run and, while we won't stop trying to survive, it's not certain we will," says Anias Meier, from Mensch Meier, a club situated in the industrial area of Lichtenburg in Berlin.
DJ Paulette, who played in Manchester on Good Friday, says people in the nighttime industry are "absolutely desperate" due to lack of work. "I've gone from working five times a week to absolutely zero," she adds. Nevertheless, she claims to have enjoyed spinning the vinyl with UWS, even though it can be odd to play a set with no crowd. "I decided Friday night is party night," she says. "I didn't want to alienate anyone, so I played a bit of everything. Because we're in the kitchen having a party."
Digital discos also have their benefits – there are no queues or overpriced drinks, for example. "It's a lot more [interactive]," DJ Paulette says. "Straight away you notice when people are watching. I had people listening from Dubai, California, Chicago, Paris and all over the UK. I could see it on my Twitter and Instagram."
I felt connected after feeling scattered
Virtual clubs are also inclusive, giving people who wouldn't normally go out due to disability or location a chance to join the party. "It isn't about your style or whether you can physically get there, you can access it wherever you are," Young says. She hopes livestreams will continue after the clubs reopen.
It's essential to protect cultural spaces like clubs, says Meier. "They're a space for creativity and offer hope of better times to come." Hall agrees and says she can't wait to go clubbing again when it's safe to do so. "When this is over, I think the clubs are going to be the fullest they've ever been," she says. "It's going to be nuts."
Young says attending a virtual party has given her strength during the lockdown. "It's like when you run for a long time, then you reach a point where you can stop and it feels safe and still for a while," she says. "That's what it felt like."
UWS says it wants to keep music lovers like Hall and Young dancing through the crisis. They just hope enough stay-at-home ravers choose to donate, so cherished venues can reopen when the pandemic is over.
Main image: DJ Paulette by Kris Humphreys