Forget flowers and grand romantic gestures, this Valentine's Day why not do something a bit different? From leading a litter pick, to sharing tools with your neighbours, here are some practical ways to support and show love for your community
1. Set up a community fridge
Community fridges are public fridges where residents can leave spare, edible food. The idea is to tackle food waste and provide food for those who need it – and there are now 250 across the UK, according to the Hubbub Foundation. Mid Surrey Community Fridges started with a fridge in a community centre in 2017. "If we can divert [food waste] and give it to people who need it, it's a no brainer," says Clare Davies, its CEO. To set one up, visit the Hubbub website, talk to local supermarkets and "get out and ask a load of questions," Davies advises.
2. Run a walking club
A walking club can bring people together and get you and your neighbours out in nature, getting some exercise. Evie Muir founded Peaks of Colour, a Peak District-based walking club for people of colour, last year. "We host one walk a month and on average about 20-30 people join us for each hike," Muir says. "We want to be as inclusive as possible, so all the walks are free, and each walk is targeted differently for different needs. We do wheelchair accessible walks and longer and shorter hikes." It's all run through a Facebook group and Instagram page.
3. Get involved with local radio
Croydon FM is a self-funded initiative that was set up by local residents in 2018. "We wanted to give people a voice to feel heard and feel creative and express themselves," says Phoebe Herschdorfer, its station manager. The station now has DJs, and hosts from different backgrounds and across all ages. "We have full-time mums, as well as an accountant who does DJing as a side gig, and even a pilot," Herschdorfer says.
4. Hop on a community bus
Katie Cavanna founded Re4orm in 2019 using inheritance money from her grandmother. She wanted to create a community centre that was a bit different, so she bought a large bus and renovated it to include a kitchen, as well as a workshop and meeting area. "Rather than having a centre stuck in the middle of town, we wanted to do something else," Cavanna says. Local chefs, Citizens Advice and other support services can hop on the bus and drive out to help people.
5. Take over an old phone box
Many of the UK's iconic red phone boxes are now serving their communities in unusual ways. More than 1,000 have been repurposed to defibrillators, which give people life-saving electric shocks after a heart attack. Elsewhere, the red boxes are being used for community libraries and book exchanges. In Devon, one former phone box has even been converted into a tiny nightclub.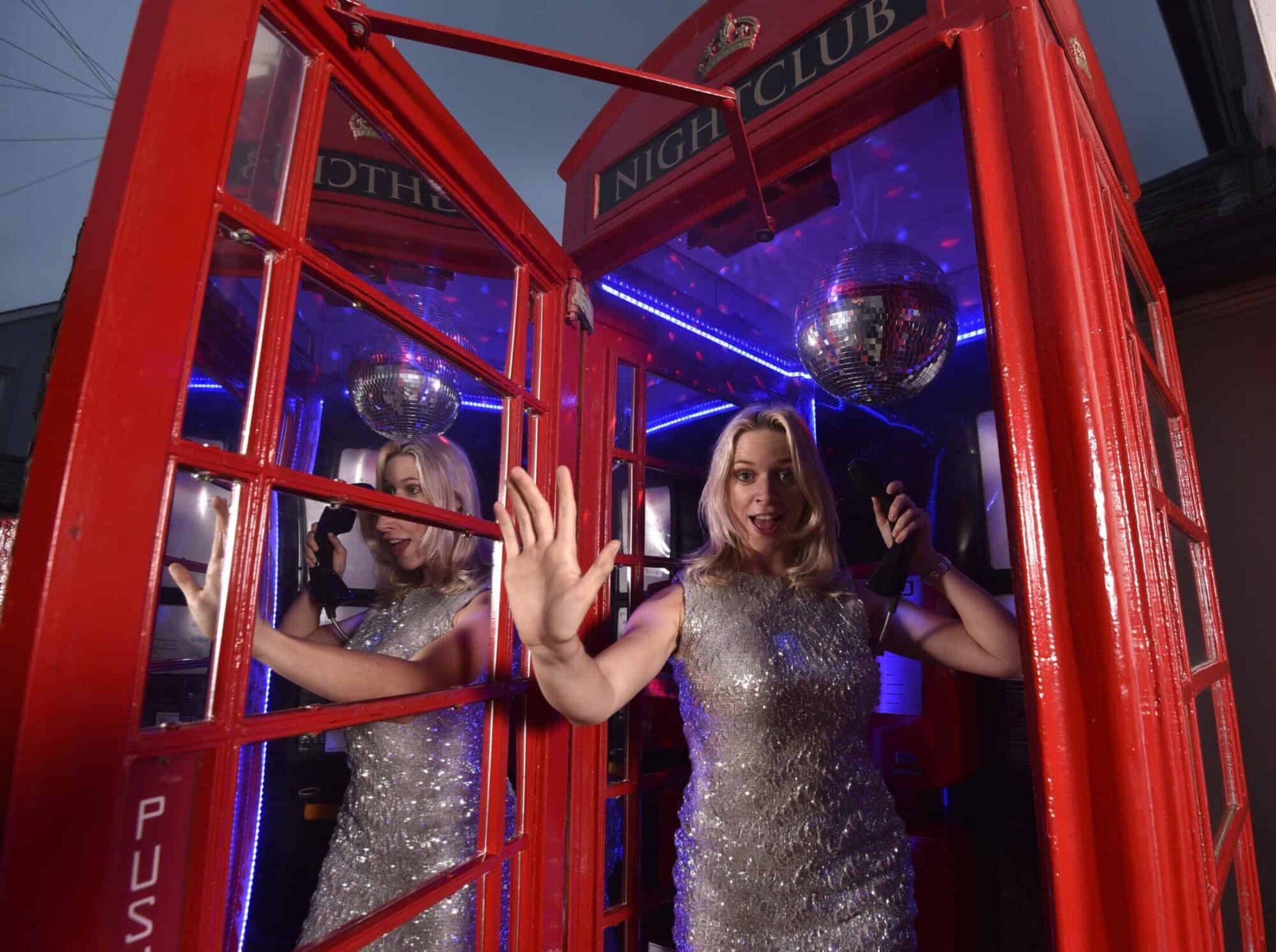 6. Lead a litter pick
There is a growing army of litter pickers tidying up across the UK. "It is obviously good for the environment, but we know it's really good for us as people too," Allison Ogden-Newton, chief executive of Keep Britain Tidy, told Positive News. Many say getting involved has brought a sense of belonging and community pride, as well as new friends, she said.
7. Share with your neighbours
Food waste app Olio launched a 'borrow' feature last year, so you can now share everyday items like pasta makers and screwdrivers with neighbours. "Most of us have lots of useful items dotted around the house that we barely use," says Olio CEO Tessa Clarke. "You can now make these items available for your neighbours to borrow for short periods of time."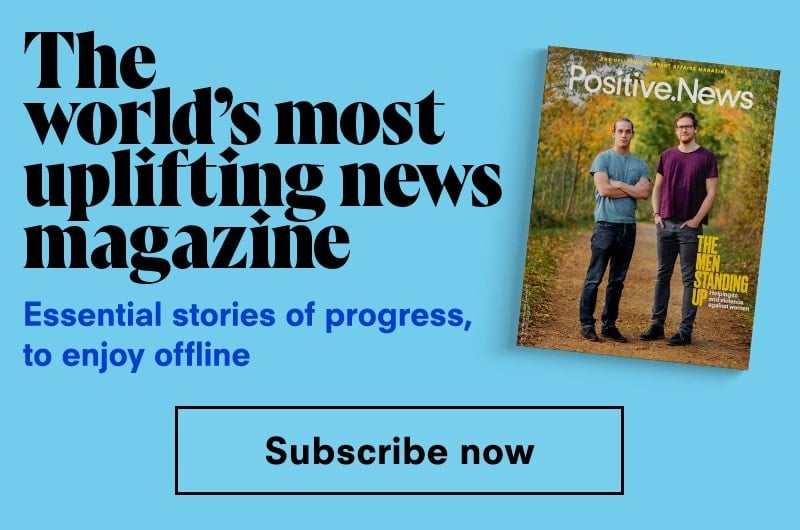 8. Help out at a food bank
Ollie Couillaud is trustee and treasurer at Tooting Community Kitchen, where around 60 volunteers help cook and serve food for the local community every month. "We help hundreds of people every week," he says. "A lot of guests have become friends and we put a smile on their faces just by spending a bit of time listening, having a chat and cooking a bit of food. It doesn't take much to make a difference in someone's life."
9. Get along to local workshops
From bird watching to painting, workshops can be beneficial and fun for everyone. Muir started to run workshops alongside Peaks of Colour. "We collaborate with local facilitators of colour to run workshops such as nature writing, yoga, manifesto building, forest bathing, and sound bathing," she says. "A lot of members suggest the topics themselves."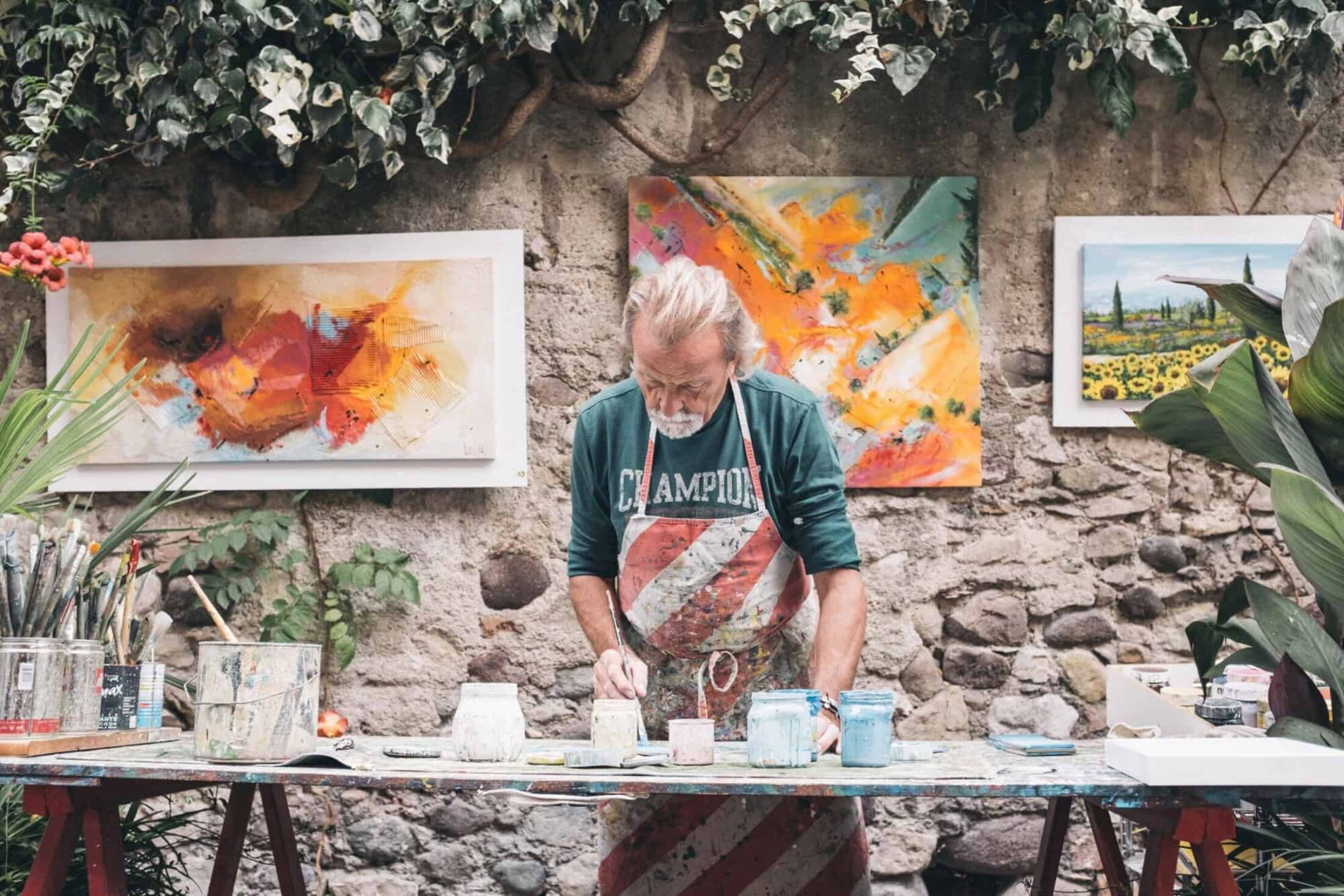 10. Set up a guided exercise class
A community exercise club is a good way to get fit, improve your mental health and meet others in the community. For example, you could set up a local running club, mental health swims, or regular bike rides with your neighbours. Here are some ideas to get you thinking.
11. Join a community energy coop
Running local energy production co-operatively is empowering communities. "People feel a lot more positive about renewable energy if it's owned by them and they actually have a say as to how it's done," says Mark Luntley, non-executive director of the Energy4All family of renewable energy co-ops. Find out more from organisations like Energy4All, Community Energy England and Sharenergy.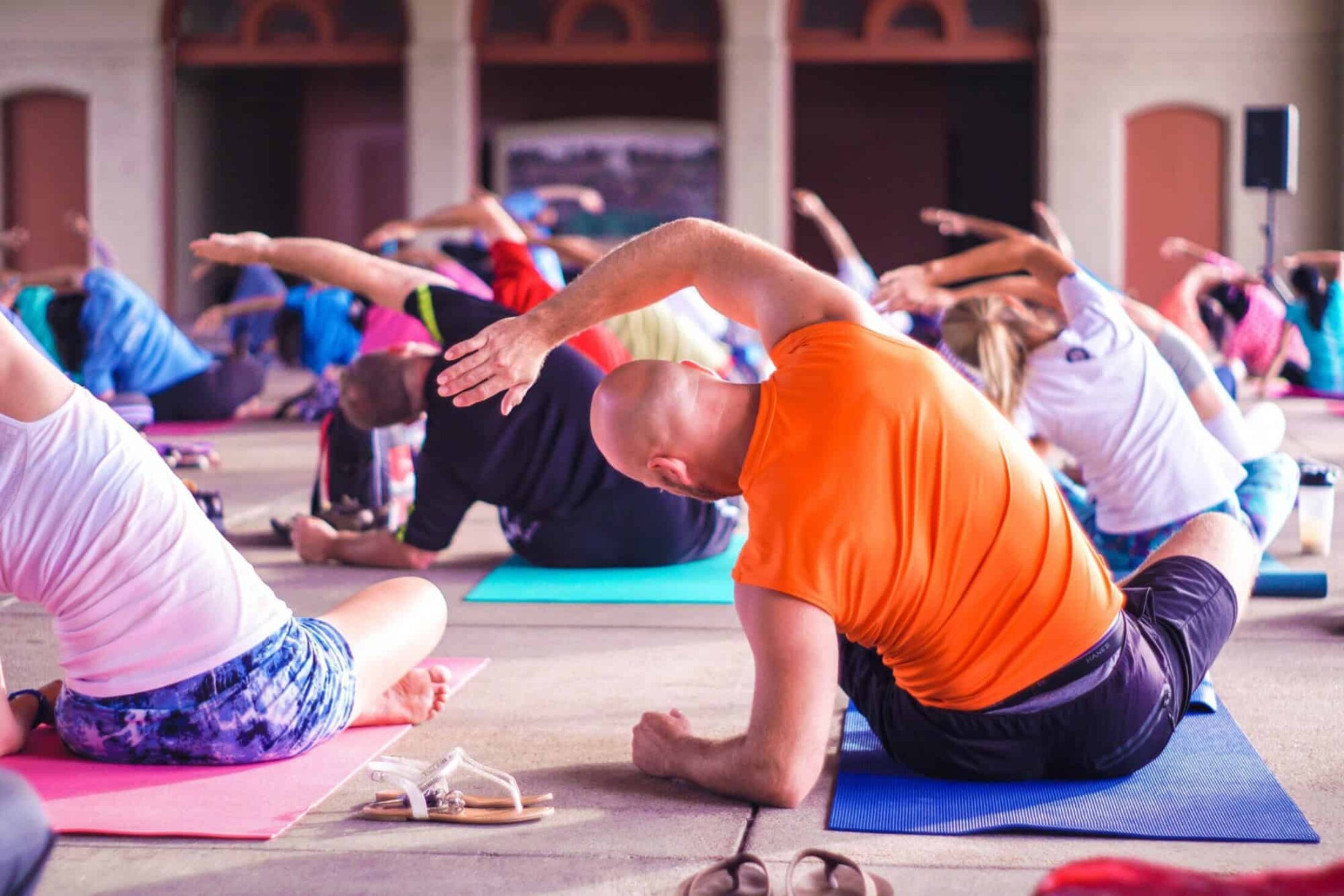 12. Chat over arts and crafts
Jackie Wells started to run free walks, arts and crafts sessions and fitness classes in May 2021. "The aim is to reduce isolation, improve mental health and get people outside," she says. "We start off by going for a walk and then we do things like paint rocks, or make birthday cards, and discuss our weeks."
Her advice for getting started? "Don't take it personally if loads of people don't come straight away," she says. "If just one person turns up and you only help them, that's enough. You can change so much for just one person."
Main image: Eugenio Marongiu