The UK's iconic red phone boxes are slowly being decommissioned, but many are being given a new lease of life – one is even a nightclub
They have been a feature of the UK landscape for generations, but red phone boxes are mostly redundant these days – unsurprisingly, usage has dropped by around 96 per cent since smartphones came on the scene. 
Last week, some old phone boxes were saved from closure. The UK's communications regulator, Ofcom, announced plans to keep open those in areas where there is poor mobile coverage, a high accident or suicide rate, and where they are still used. That amounts to around 5,000. 
Meanwhile, many others have been given a new lease of life, and are still serving communities in unusual ways. Here are three novel uses for old phone boxes.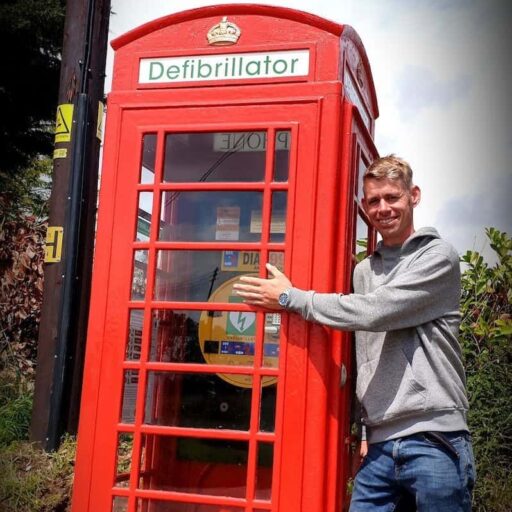 Lifesaving mini medical centres
From Cornwall to Shetland, more than 1,000 red phone boxes have now been repurposed to house defibrillators: devices that give people lifesaving electric shocks after a heart attack.
The Community HeartBeat Trust charity came up with the idea and partnered with BT to help communities take them over. BT charges just £1 to adopt a box plus free electricity for the project's first seven years. Pictured is Philip Davison, who renovated a box in Skeyton, Norfolk. 
"To save a life after a cardiac arrest is time-dependent," said Martin Fagan, the charity's national secretary. "As telephone kiosks are in the  centre of communities, and are easily recognisable and generally feature on OS maps and satnavs, these make great locations for defibrillators." 
Most defibrillators need a heated cabinet to protect them in cold weather. Many telephone kiosks have power available, and offer protection against the elements, though not all are suitable for converting. 
Image: Community HeartBeat Trust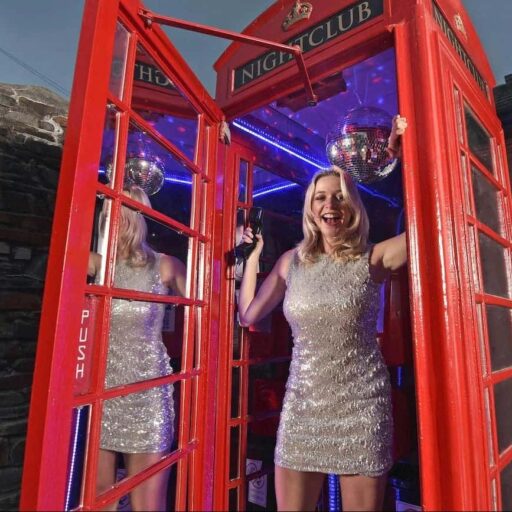 The UK's smallest nightclub
Complete with music system, disco lighting and even a glitter ball, a former phone box in Kingsbridge in Devon is now a tiny nightclub. There's only room for one or two people – over-enthusiastic dancers need not apply – but it's proven a hit with visitors. When it opened in 2018 it became the 5,000th adopted telephone box in BT's Adopt a Kiosk programme. 
Speaking at the time, councillor Chris Povey  of Kingsbridge town council, said: "This red phone box is an important part of Kingsbridge's heritage and we were determined to keep it, but we also wanted to do something really eye-catching with it." 
By charging revellers £1 per track, it raises funds for local charity @115, which helps adults who have learning difficulties. If you're heading down, don't expect too hedonistic a night however: it closes daily at 10pm. 
Image: Neil Munns/PA Images/Alamy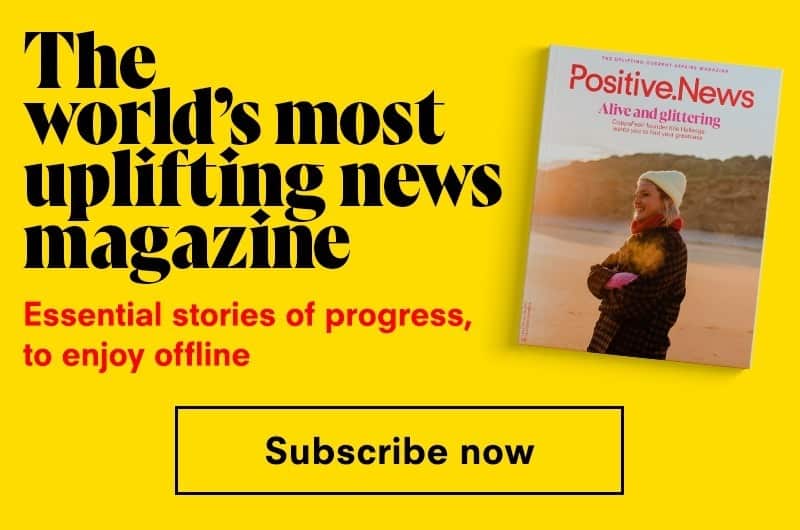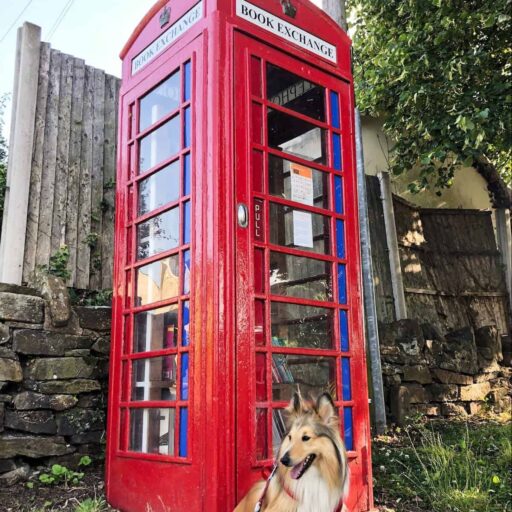 Mini community libraries
As use of phone boxes to make calls has plummeted, the number of them being converted into mini community libraries or book exchanges has soared. Pictured is one in the village of Barlow in Derbyshire.
For those for whom council-run libraries are too far away or have closed altogether, they are a lifeline. Nia Pearson runs a converted phone box called The Martin Gallery in the coastal village of Shaldon in south Devon. Serving residents and visitors alike, it houses  artwork created at a local school for people to enjoy while signs request a donation of 50p per book. Money made goes to Cancer Research UK.
"We opened in May 2016, with the help of local people who gave their time and energy to help me refurbish the derelict and unloved telephone box," said Pearson. "It's named after a friend who died young from pancreatic cancer: writing a cheque was not enough." The project has raised more than £6,500 in five years.
Image: Kathryn Geels
Main image: Annie Spratt