Vilnius was crowned Europe's 'green capital', a US state made emissions transparency a legal obligation and the long-distance train revival gathered pace, plus more good news
This week's good news roundup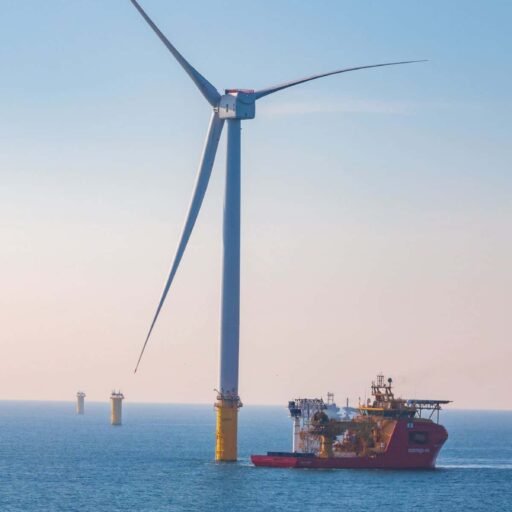 The world's largest offshore wind farm powered up
Dogger Bank, which is set to be the biggest offshore wind farm on the planet when it's completed in 2026, produced electricity for the first time this week.
The first of a planned 277 turbines began spinning 70 nautical miles (130km) off the coast of Yorkshire, with each turn of its blades generating enough clean energy to power the average home for two days. 
The project will eventually produce 3.6 gigawatts of power – enough for 6m homes a year – and will deliver annual emissions savings equivalent to taking 1.5m cars off the road, say those behind it.
It's being built as a joint venture between the UK's SSE Renewables and Norwegian firms Equinor and Vårgrønn.
SSE chief executive Alistair Phillips-Davies hailed the switch-on a "landmark moment" for global offshore wind. "There's been lots of talk about the need to build homegrown energy supplies, but we are taking action on a massive scale," he said. "This is exactly how we should be responding to the energy crisis."
Image: Dogger Bank Wind Farm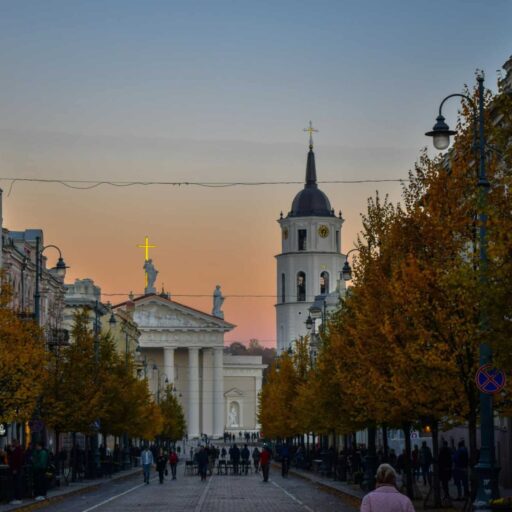 Vilnius was crowned Europe's 'green capital'
The Lithuanian city of Vilnius (pictured) has been named the new European Green Capital for 2025.
The award was launched by the European Commission in 2010 to encourage cities to become cleaner and greener. 
Vilnius was honoured in a ceremony in Tallinn, Estonia – the city is the current title holder – for its efforts to reduce emissions, improve biodiversity and for its clean air and water. Vilnius' use of an app to give residents a say in city planning also impressed the jury. 
European Green Leaf awards went to Viladecans in Spain and Treviso in Italy for their unique approaches to 'engaging communities in the green transition'. 
Virginijus Sinkevičius, European commissioner for environment, oceans and fisheries, acknowledged that the awards follow a summer of devastating extreme weather.
"Cities will need to adapt to unpredictable weather as well as drastically cut their emissions," he said. "The answer has to be greener cities – cities with lower pollution, which care more for citizens' wellbeing. That is exactly what today's winners are doing."
On the topic of greener cities, authorities in Stockholm announced this week that petrol and diesel cars will be banned from the centre from 2025 in an attempt to cut pollution and noise.
Image: Dan-Marian-Stefan Doroghi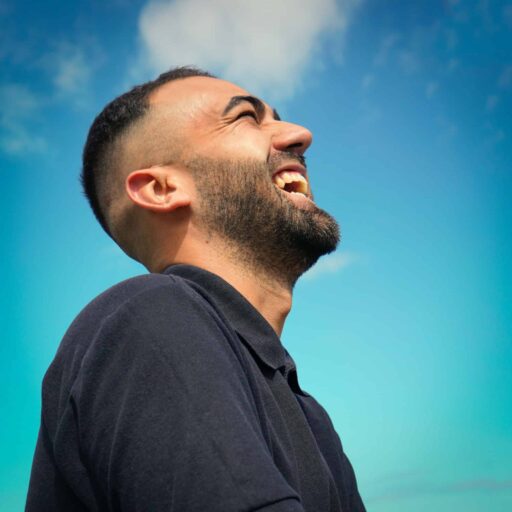 Europeans value a healthy mind as much as a healthy body, a poll showed
An EU poll has revealed that almost nine in 10 people believe that the promotion of good mental health is as important as nurturing robust physical health.
The online Eurobarometer survey was carried out by the European Commission to coincide with World Mental Health Day this week. 
It showed that 89% of those interviewed view mental wellbeing as being as important as physical health. 
Living conditions (60%) and financial security (53%) were seen as the most important factors to achieving good mental health, while 62% of EU citizens said their wellbeing had been impacted by world events like Covid, the climate crisis and the war in Ukraine. 
"We, the governments, public health authorities, EU institutions, stakeholders and citizens, need to join our forces in a collective effort to prioritise good mental health and help those in need of support," said Stella Kyriakides, European commissioner for health and food safety.
Read our rundown of meaningful mental health habits here, and our tips for maintaining your cool in an increasingly warm planet here.
Image: Christian Buehner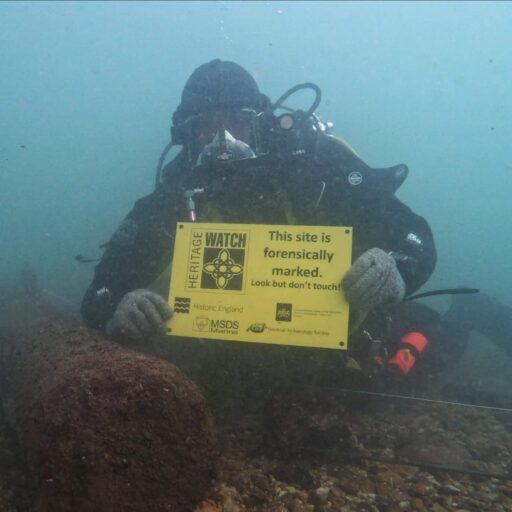 Shipwrecks are being made too hot to handle
A hi-tech solution to looting below the high seas is being rolled out to safeguard dozens of protected shipwrecks off the coast of England. 
Heritage body Historic England teamed up with underwater archaeology specialists MSDS Marine and the Cultural Heritage Agency of the Netherlands to tag artefacts at 57 wrecks. 
MSDS Marine heritage and systems manager Alison James told Positive News that forensic marking was being used to thwart the "small minority of divers who see heritage as a way to make money and undertake illegal salvage".
Sites include the remains of the 17th century Dutch warship Klein Hollandia, which was identified in waters near Eastbourne only this year. The measure coincides with the 50th anniversary year of the Protection of Wrecks Act 1973.
"It's a real gamechanger," James added. "We've had lots of cases over the last 20 years where things have happened and we just haven't had the evidence. Now we'll be able to say for certainty that material has come from a protected site."
Image: MSDS Marine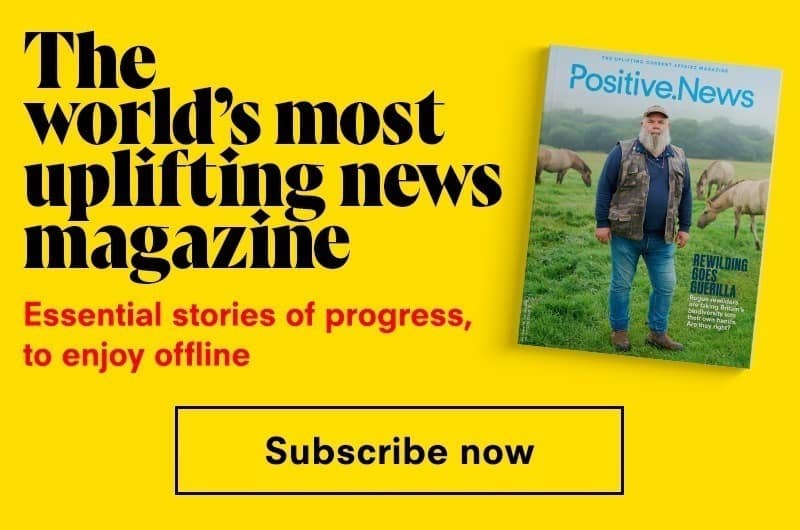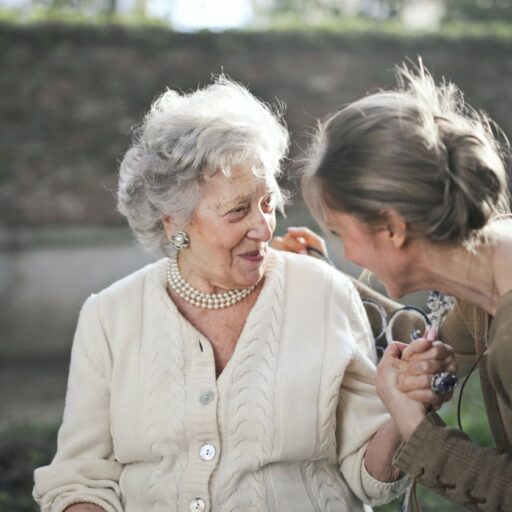 Fresh hopes were raised for the early detection of Parkinson's
There was a double dose of encouraging news this week when it comes to tackling Parkinson's disease, with researchers on opposite sides of the planet discovering ways of identifying the disease sooner.
In Denmark, scientists from the University of Copenhagen found that damage to mitochondrial DNA in brain cells spreads like a wildfire through the organ, causing Parkinson's-like symptoms. Developing a method to detect these damaged DNA fragments in the blood could pave the way for early diagnosis and treatment. 
Meanwhile in Australia, researchers from Melbourne's Florey Institute believe a protein deficiency linked to Parkinson's could help diagnose the condition decades before it causes irreversible damage.
They injected patients with a synthetic compound that binds to the brain protein VMAT2, and that shows up on scans to highlight areas of neuronal loss. The discovery could be used to screen for Parkinson's 20 to 30 years before tell-tale symptoms appear. 
Florey professor Kevin Barnham said Parkinson's often starts in midlife and remains hidden until old age. "Our long-term goal is to find a way to detect the disease much earlier and treat people before the damage is done," he said.
Image: Andrea Piacquadio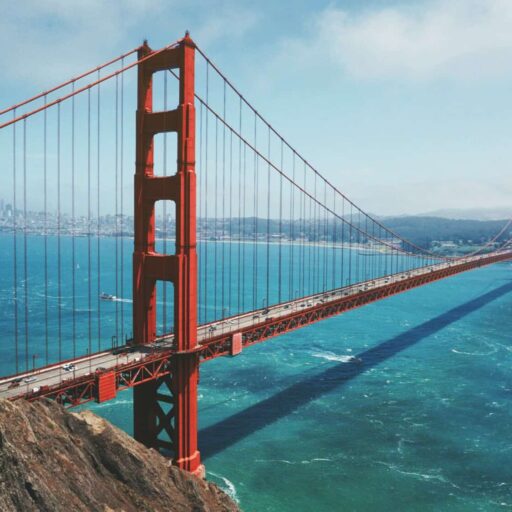 A US state made emissions transparency a legal obligation
Milestone legislation approved in California is forcing big businesses to disclose greenhouse gas emissions. 
The new law, which is the first of its kind in the world, applies to 5,300 California-based firms that have annual turnovers topping $1bn (£817m).
Signed in by state governor Gavin Newson, it makes companies legally obliged to file annual reports on both indirect and direct emissions, meaning – in theory at least – greater scrutiny over their impact on the planet and more transparency for customers and residents.
It's due to take effect in January 2025, but Newsom himself has admitted the deadline may be over-optimistic.
"This important policy, once again, demonstrates California's continued leadership with bold responses to the climate crisis, turning information transparency into climate action," he said.
Image: Maarten van den Heuvel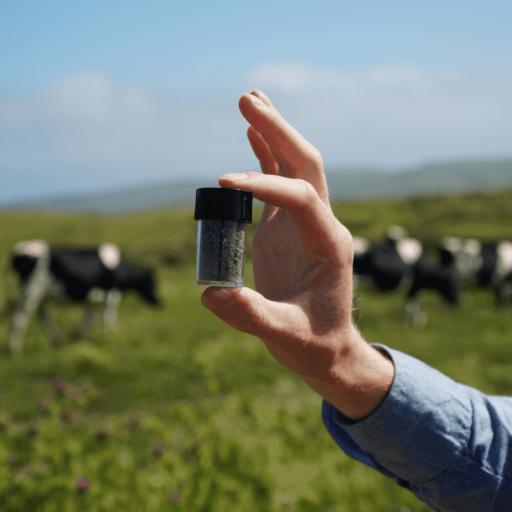 The winds of change blew through Sweden's agriculture sector
Research in Sweden shows the greenhouse gas-slashing properties of seaweed in cattle feed are more than hot air, bringing it a step closer to becoming government policy.
Cows belch and fart methane, a potent planet-warmer, making them accountable for some 3% of the world's emissions – the same as global shipping. 
However a report by Naturvårdsverket, Sweden's environmental protection agency, found that adding the red algae seaweed Asparagopsis to cows' diets cut methane by as much as 90%. 
The additive is being developed by Swedish firm Volta Greentech and works by stopping micro-organisms in the gut from producing the gas. The report calls on the Swedish government to back further research and investigate support for farmers.
"We're at a crossroads in the fight against methane emissions from agriculture," Volta Greentech said in a statement. 
Image: Volta Greentech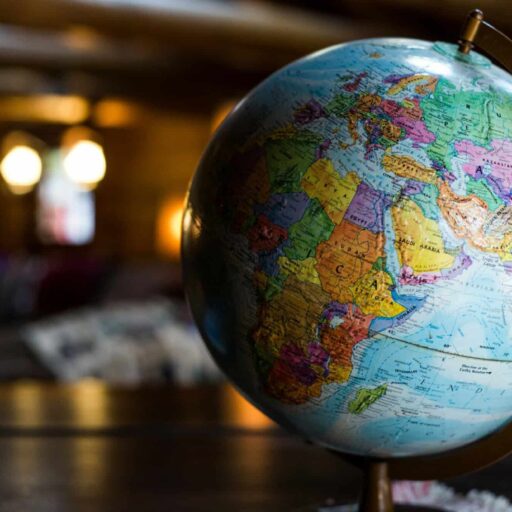 The world's economy is showing 'remarkable resilience' to global pressures
The global economy is toughing out recent shocks according to the International Monetary Fund's (IMF) latest half-yearly analysis.
The IMF's World Economic Outlook warns the economy is "limping along", with growth forecast to shrink to 2.9% by 2024 – below the 3.8 average set in the years 2000-2019.
It also estimates the UK will have the slowest-growing economy in the G7, although the predicted 0.5% expansion improves on the IMF's previous report from the start of the year, which forecast the UK would contract by 0.3%. 
IMF economic counsellor Pierre-Olivier Gourinchas said nonetheless that the global economy had shown remarkable resilience to tumultuous world events. 
"[It] continues to recover slowly from the blows of the pandemic, Russia's invasion of Ukraine, and the cost-of-living crisis," he said. "Despite the disruption in energy and food markets caused by the war, and the unprecedented tightening of global monetary conditions to combat decades-high inflation, the global economy has slowed, but not stalled."
Image: Kyle Glenn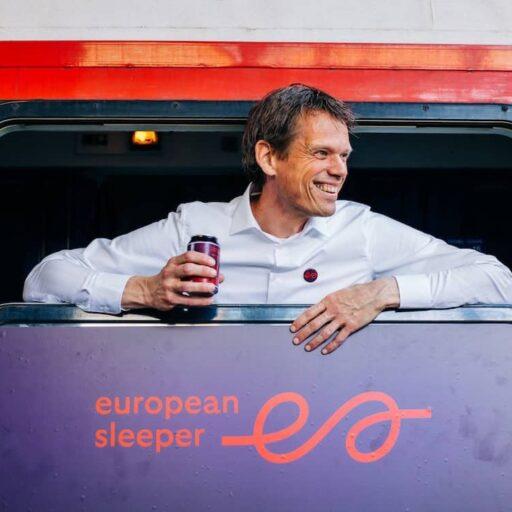 The long-distance train revival gathered pace …
Rail passengers will be able to bed down in Brussels or Amsterdam and wake for breakfast in Dresden or Prague under plans to expand Europe's night train network. 
European Sleeper's overnight service started up in May, connecting the Belgian and Dutch capitals with Berlin. Starting the journey in the UK on Eurostar means London-Berlin takes just 16 hours. 
From March next year, European Sleeper will continue to Prague with stops along the way in Rotterdam, Antwerp, Germany's Saxon Switzerland national park and Děčín in the Czech Republic.
The Belgian-Dutch cooperative is also planning a winter night train linking Amsterdam and the French Alps, while its service to Barcelona is on track to launch in 2025.
Elsewhere, new startup Evolyn is planning a London-Paris route rivalling Eurostar, which is also slated for the year after next.
Image: European Sleeper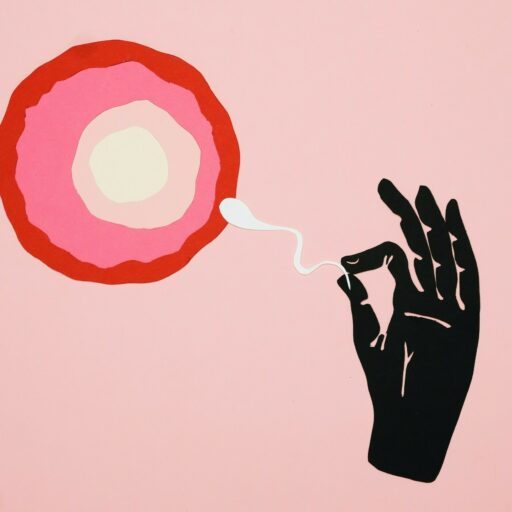 … and sperm are being slowed down in the name of birth control
Research into a breakthrough male contraceptive that puts the brakes on sperm has received a $4.4m (£3.58m) boost from the Bill & Melinda Gates Foundation.
Scientists from the University of Dundee aim to revolutionise birth control by using chemical compounds to block sperm mobility and stop them swimming far enough to fertilise an egg.
Lead researcher Chris Barratt, a professor of reproductive medicine, hopes to redress an inequality in contraception which – to date – has unfairly burdened women. 
The contraceptive method would offer an alternative to drugs that interfere with female hormones and the menstrual cycle. However, it would nonetheless be trialled in women first, around 2026. Barratt hopes trials will pave the way for an alternative version to be made for men.
Image: Nadezhda Moryak
Main image: Dogger Bank Wind Farm
You're the solution that Positive News needs
Our small, dedicated team is passionate about building a better alternative to the negative news media. And there's never been a greater urgency to our mission.

But to invest in producing all the solutions journalism that the world is longing for, we need funding. And because we work in your interests – not those of a wealthy media mogul or corporate owner – we're asking readers like you to get behind our team, by making a regular contribution as a Positive News supporter.
Give once from just £1, or join 1,200+ others who contribute an average of £3 or more per month.

Join our community today, and together, we'll change the news for good.