The US issued the first ever fine for space junk, the world's first timber skyscraper got the go-ahead and a beaver was born in London for the first time in 400 years, plus more good news
This week's good news roundup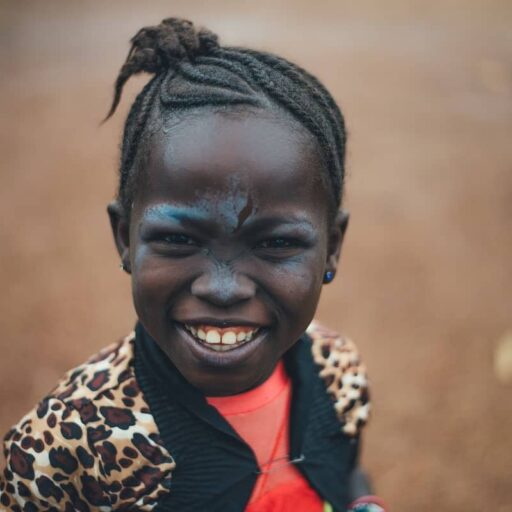 A second malaria jab won approval from the WHO
A malaria vaccine developed by the University of Oxford has been given the thumbs up by the World Health Organization in a huge advance against one of the world's leading causes of child mortality.
The news came almost two years to the day that the WHO approved the world's first vaccine, RTS,S, which has been dogged by shortage issues. The new jab – R21 – is reportedly just as effective but can be manufactured cheaply on a massive scale. 
"As a malaria researcher, I used to dream of the day we would have a safe and effective vaccine against malaria. Now we have two," said Dr Tedros Adhanom Ghebreyesus, WHO director general. 
"Demand for the RTS,S vaccine far exceeds supply, so this second vaccine is a vital additional tool to protect more children faster, and to bring us closer to our vision of a malaria-free future."
However, some experts have warned that though the new vaccine is set to prevent many deaths, it may be some time yet before we see the end of the disease.
Image: Annie Spratt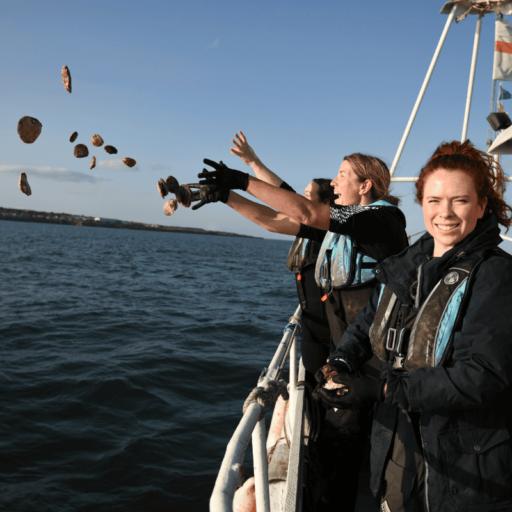 'Ocean superheroes' were given a new home
Thousands of oysters are settling into their new home this week: an artificial reef the size of a football pitch off the coast of north-east England. 
The mature native oysters were released by marine conservationists (pictured) on to the newly created reef in the culmination of a three-year collaborative effort to protect European native oysters. It has been headed up by the Zoological Society of London's (ZSL) Wild Oyster Project. 
Over-harvesting, disease and pollution means the species has declined by over 95% in UK waters since the 1800s. 
Now 10,000 of the molluscs have been released on to 750 tonnes of 'cultch' – material made from stone and scallop shells – on the seabed near Whitburn. It's hoped the new arrivals will form the foundation for a new marine ecosystem. 
Celine Gamble, ZSL's Wild Oyster project manager, described oysters as "ocean superheroes" for their ability to filter hundreds of litres of water a day. 
"We're determined to bring the species back from the brink of extinction, which will in turn will help contribute towards healthier and more resilient coastal waters across the UK," Gamble said. 
Image: ZSL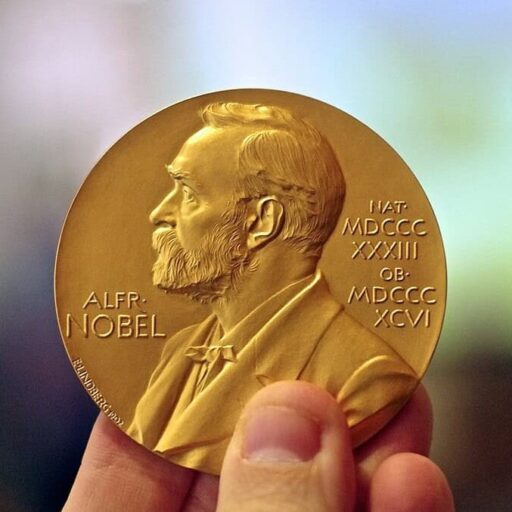 Nobel prize award week got under way
Achievements in science and in literature were honoured this week as the Nobel prize committee unveiled the first of 2023's laureates.
Four of the six prizes had been announced as we went to press. 
Hungarian biochemist Prof Katalin Karikó and Prof Drew Weissman, from the Perelman School of Medicine, Philadelphia, US, shared the prize for physiology or medicine after their work in RNA biology led to the rapid development of mRNA Covid vaccines.
Pierre Agostini, of The Ohio State University, Ferenc Krausz, of Max Planck Institute of Quantum Optics, and Anne L'Huillier, of Lund University won the physics prize for creating tiny pulses of light that can be used to study electrons.
Two US scientists – Moungi Bawendi and Louis Brus – share the chemistry prize with Russian colleague Alexey Ekimov for their work on 'quantum dot' nanotechnology, which is used in consumer electronics including TV screens and LED lamps, and by doctors to map biological tissue.  
And Norwegian writer Jon Fosse has been named this year's literature laureate "for his innovative plays and prose which give voice to the unsayable". Fosse writes in Norwegian Nynorsk and his work spans plays, children's books, poetry and essays. 
Image: Adam Baker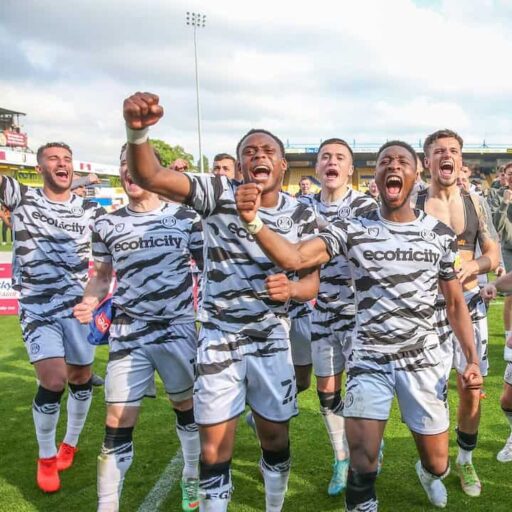 The BBC revealed the sportspeople who are scoring big for the planet
In more prize-giving news, environmental champions from the world of sport have been hailed by the BBC.
The Green Sport awards, which are run in partnership with the Sport Positive Summit and now in their second year, celebrate the sportspeople and organisations that use their platforms to encourage climate and environment action. 
Australian cricket captain Pat Cummins was crowned Athlete of the Year for his Cricket for Climate Foundation. British cross-country champ Innes FitzGerald won the Young Athlete award after turning down an international contest over concerns about the impact of flying. And Forest Green Rovers, which has been called the 'greenest football club in the world' by Fifa, was named Elite Organisation of the Year. 
FitzGerald said she felt privileged to have been recognised. "I never set out to achieve awards from this," said the 17-year-old. "I just wanted to raise awareness about climate-related issues within the athletics and sporting world, and try to get up-and-coming athletes to think about what they're doing and their impacts on the climate."
Check out the full list of winners here.
Image: Forest Green Rovers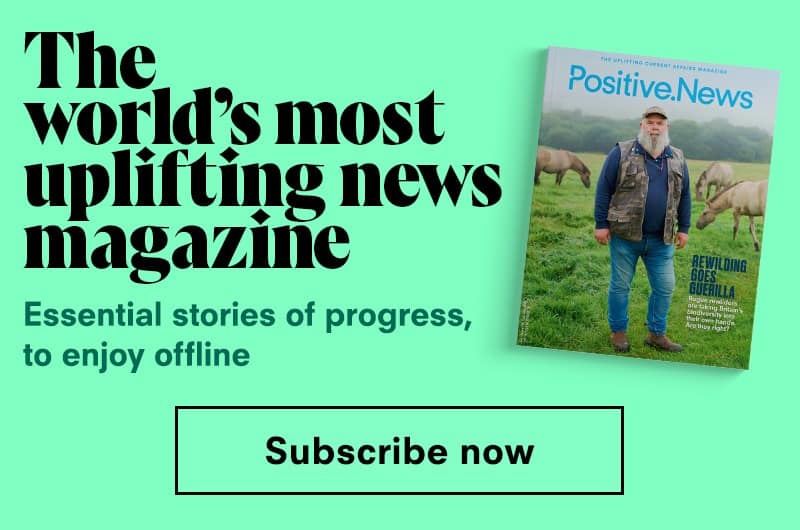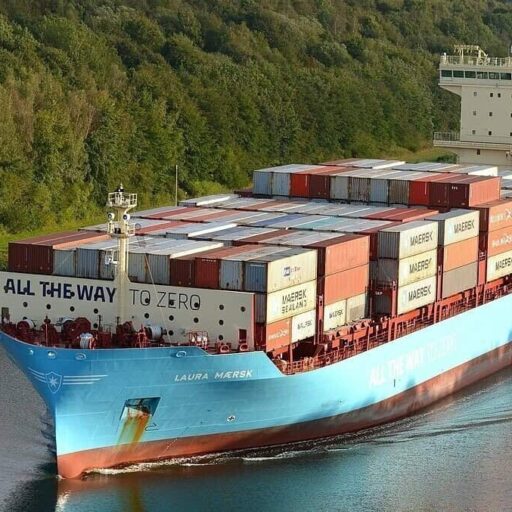 A ship powered by rubbish docked in the UK
The world's first 'green container ship' arrived in Felixstowe, England, this week, with its Danish owners describing the methanol-fuelled vessel as a "historic milestone" for global shipping.
The sector's reliance on heavy fuel oil means it spews around three per cent of global greenhouse gas emissions. 
The 172 metre-long Laura Maersk, however, takes a different tack by using methanol, a fuel that's more commonly used in racing cars. And it's no ordinary methanol, either: in this case it's made from methane harvested from food scraps and landfill.
Logistics giant Maersk has another 24 of the methanol-powered ships on order through to 2027 and has pledged to realise net zero by 2040. "This new green vessel is the breakthrough we needed," said CEO Vincent Clerc. 
Image: Jens Dohrn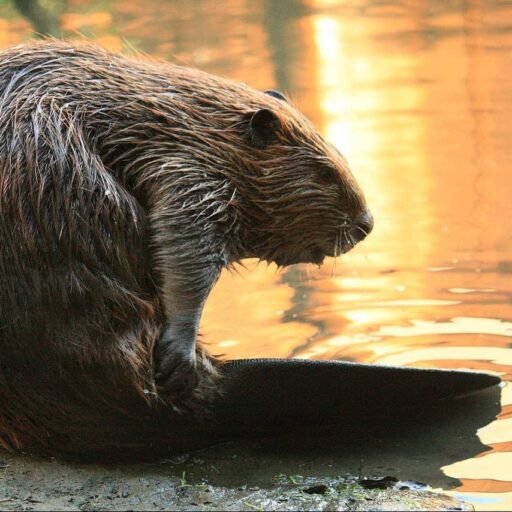 The pitter patter of tiny beaver feet returned to the UK capital
London emerged as the perhaps unlikely setting for a rewilding success story with the news that a baby beaver has been born in the UK capital for the first time in 400 years.
The creatures were hunted to extinction in the 16th century, but Enfield council began a reintroduction project last year in partnership with environmental college Capel Manor. 
A breeding pair was released in an enclosure in the grounds of Enfield's Forty Hall Farm as part of a wider rewilding and flood management initiative, and it was revealed this week that the female gave birth to a kit over the summer. 
"We are thrilled for this new arrival," said Capel Manor College's animal collections manager, Meg Wilson. "We are now focusing our efforts on collecting data, which we hope will further evidence the positive effects the beavers are having on the environment."
There was more promising wetlands news this week from Spain, where the Doñana national park has won a reprieve from irrigation measures that had been mooted for surrounding farmland. The plans would have impacted water supplies to Doñana, one of Europe's most threatened wetlands, but they're now on hold pending talks over a €350m (£303m) protection package.
Image: Cheryl Reynolds/Creative Commons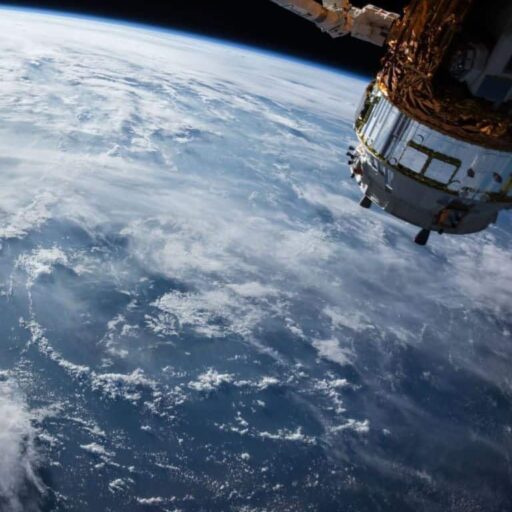 The US got tough on space junk
A TV company marked an out-of-this-world first this week after being fined $150,000 (£125,000) for leaving an old satellite orbiting the Earth in the wrong place.
The US Federal Communications Commission (FCC) fined Dish Network for botching the deorbit of its EchoStar-7 satellite when it was retired in 2022. 
The company, which admitted liability, was supposed to move it another 186 miles (300 km) away from Earth but instead nudged it only 76 miles (122 km) after running out of fuel, potentially posing a risk to other satellites still in use. 
It's the first time enforcement action has been taken over space junk. 
"This is a breakthrough settlement, making very clear the FCC has strong enforcement authority and capability to enforce its vitally important space debris rules," said FCC enforcement bureau chief Loyaan A. Egal.
Image: Nasa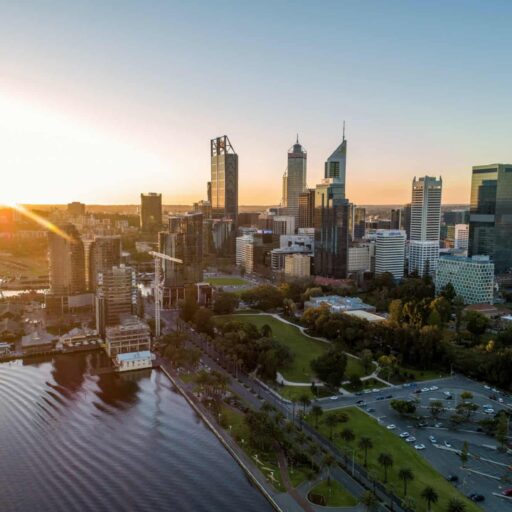 A wooden high-rise got the green light
The world's first hybrid timber skyscraper has been cleared to progress by planners in Perth, Australia (pictured).
Wood will make up 42% of the 50-storey building, dubbed 'C6' and designed by architects Fraser and Partners.
They say the finished construction will be carbon negative – storing more carbon than it uses – with timber being used for beams, flooring, studs, joinery and linings.  A 100%-renewable energy supply, an EV car-share fleet of 80 Teslas, and an urban farming initiative will further bolster its green credentials.
C6 can be seen as part of wood's renaissance as a credible engineering material for everything from buildings to bicycles.
"This project represents a number of firsts for the industry – which we hope will be the first of many," read a statement from Fraser and Partners. 
Image: Nathan Hurst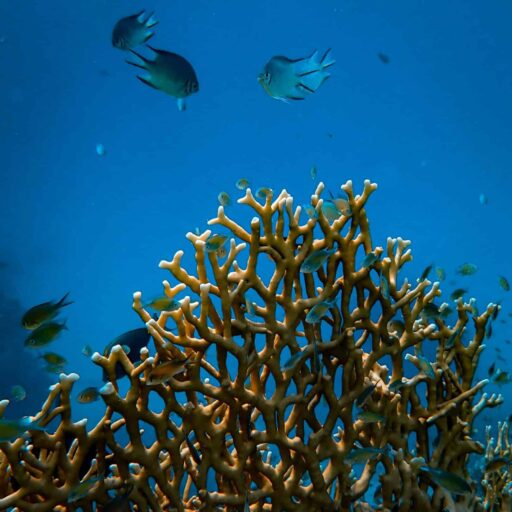 Genetic science threw coral reefs a lifeline
An underwater discovery in the Caribbean could pave the way for a new generation of disease-resistant coral reefs.
Marine scientist Prof Steven Vollmer of the Northeastern University in Boston, US, noticed how a few hardy staghorn colonies survived the bacterial 'white band disease' infection that has almost wiped out the species from Caribbean waters. 
He went on to identify genetic variations in 15 highly disease-resistant 'super corals', which should point coral farmers to the most robust genotypes to use for restoration. 
Vollmer now plans to explore links between disease resistance and tolerance to rising sea temperatures, a phenomenon of the climate crisis that causes coral bleaching. 
"If you think about how diseases work, stress often makes individuals more susceptible to disease. A big stressor for corals is temperature stress," he explained.
Image: Francesco Ungaro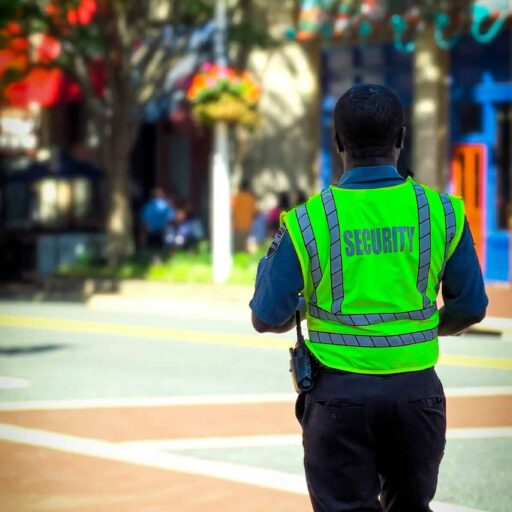 There was good news for low-paid workers
Millions of low-paid workers in the UK will get a £1,000 bump in their pay packets from April after the government announced an increase in the national living wage to £11 per hour. 
The figure represents the lowest hourly rate workers aged 23 and over can be paid by law, and is currently set at £10.42 an hour. The measure was announced this week by chancellor Jeremy Hunt – alongside plans to impose tougher benefit restrictions. 
Analysis by campaign group the Living Wage Foundation (LWF) shows that the percentage and number of low paid workers in the UK has declined since 2018, but is expected to rise this year.
The organisation calculates a 'real living wage' based on the cost of living. The LWF cautioned that the chancellor's increase is likely to fall short of its own figure, due for an update later this month.
LFW director Katherine Chapman said: "There are almost 14,000 employers who are committed to going beyond the minimum wage and always paying the real Living Wage to ensure that everyone who works for them, including contractors like cleaners and security guards, can earn a wage that meets the cost of living."
Image: Obi
Main image: borgogniels/iStock
You're the solution that Positive News needs
Our small, dedicated team is passionate about building a better alternative to the negative news media. And there's never been a greater urgency to our mission.

But to invest in producing all the solutions journalism that the world is longing for, we need funding. And because we work in your interests – not those of a wealthy media mogul or corporate owner – we're asking readers like you to get behind our team, by making a regular contribution as a Positive News supporter.
Give once from just £1, or join 1,200+ others who contribute an average of £3 or more per month.

Join our community today, and together, we'll change the news for good.