Producing pants in the Welsh valleys again, mindful MPs and new spin-offs for old wind turbines, plus more good news
This week's good news roundup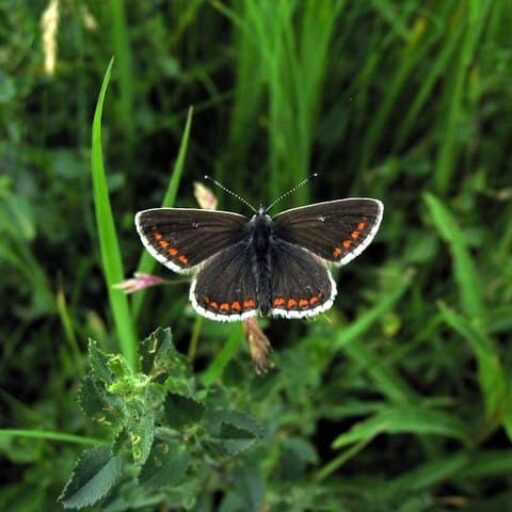 A believed-extinct butterfly flitted back to the Scottish hills
A butterfly that vanished from the Stirling area a century ago has made a remarkable return. 
The northern brown argus (pictured) was once abundant across the abruptly sided, round topped Ochill hills. Habitat loss caused in part by overgrazing caused the species to retreat to steep crags above Alva in neighbouring Clackmannanshire, where common rock-rose – the only plant eaten by the butterfly's caterpillars – enjoys relative safety from grazing sheep.
However, a volunteer from the charity Butterfly Conservation spotted a northern brown argus in her garden in Blairlogie, just inside the Stirlingshire border, after planting common rock-rose.
It led to the discovery in turn of a handful of small colonies on hillsides nearby. 
David Hill, conservation manager at Butterfly Conservation, described the re-emergence as a "once in a lifetime event".
"We hope that it will spread across its former home and stretch right across the Ochill hills once again," he said.
Image: Andrew Curtis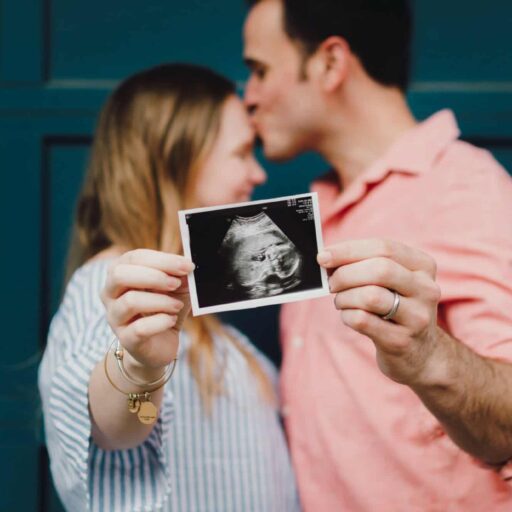 IVF could be the latest medical frontier to get an AI boost
British women are to be offered a fertility treatment that claims to boost pregnancy rates by as much as 30 per cent – by drawing on a little help from artificial intelligence. 
Israeli startup AIVF has developed AI software that analyses in vitro embryos before implanting in the womb.
The firm says the tool is 30 times faster and 38 times more accurate than an embryologist alone. It detects tiny flaws that are imperceptible to the human eye, and selects an embryo with the best chance of progressing to pregnancy.
It's already operating in the EU, US, Australia, India, Brazil and Ireland. Britain could be next after the tool was registered as a medical device with the Medicines and Healthcare products Regulatory Agency.
UK watchdog The Human Fertilisation and Embryology Authority (HFEA) advised caution, however, warning against paying for treatment 'add-ons' that claim to improve success rates.
HFEA director of strategy and corporate affairs Clare Ettinghausen told Positive News the body plans to publish an add-ons 'rating system' next month, which will cover AI techniques.  
"The ratings system will offer information for defined patient groups, and outcomes other than just live birth. For example [it will explain] whether an add-on reduces the miscarriage rate in older women," said Ettinghausen.
Image: Kelly Sikkema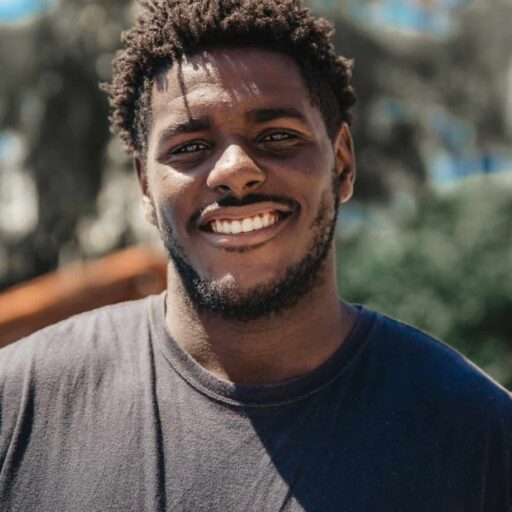 A 'nuclear' treatment brought hope to people with prostate cancer
A revolutionary 'search and destroy' drug for treating advanced prostate cancer could improve quality of life for thousands of men a year, a new study has revealed. 
Lu-PSMA acts like a guided missile by homing in on cancerous cells and delivering a targeted dose of radiation, leaving healthy tissue untouched. 
A total of 617 patients took part in a trial led by The Institute of Cancer Research, London. It found that men treated with the drug lived for longer before their pain levels increased. For patients taking Lu-PSMA, it took 9.7 months for quality of life to worsen, compared to 2.4 months among men who were receiving standard care.
Duran Duran guitarist Andy Taylor has also been involved in drug trials and appeared on TV this week to reveal he is now "asymptomatic" after being told in 2018 that he had just a few years to live. 
It's hoped that Lu-PSMA could pave the way for a new era of 'nuclear' treatments for other cancers. UK health watchdog The National Institute for Health and Care Excellence is expected to decide in November whether it will be made available on the NHS. 
"PSMA is a cutting-edge, search-and-destroy medicine that not only extends patients' lives, but also grants them precious extra months of living well, even with advanced cancer," said trial leader Prof Johann de Bono. 
Image: Elizeu Dias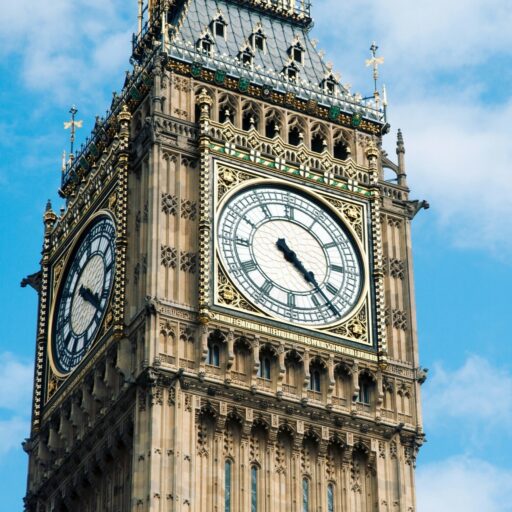 MPs got mindful
Could we soon hear the meditative chant of 'om' rise above the despatch box hubbub? 
A new report shows how 300 MPs serving over the last decade have had meditation and mindfulness training delivered by parliamentary authorities. It has led to calls for a meditation room to be included in multibillion-pound makeover of the Palace of Westminster. 
The review has been compiled by The Mindfulness Initiative, a project that grew out of a mindfulness teaching programme for MPs. 
One former senior government minister told the report that practising mindfulness made them more relaxed and boosted work output. Minister for sport Tracey Crouch reported feeling more focused in meetings, while Scott Mann MP said he felt better equipped to deal with the concerns of constituents. 
The report has been backed by the Mindfulness All-Party Parliamentary Group. Introducing the research, co-chairs Jessica Morden MP and Tim Loughton MP, wrote: "In an era of increasing polarisation, these insights serve as a reminder that underneath our differences, many of us yearn for a deeper level of connection – with ourselves, those around us, and with the wider world."
A genuine attempt to cultivate calm and compassion, or political gloss via a trendy concept? Make up your own mind.
Image: James Newcombe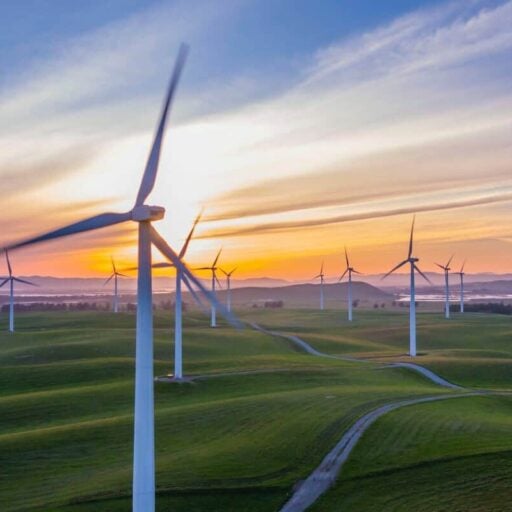 Researchers put a fresh spin on depleted turbines
Upcycled wind turbines could be turned into bridges, street furniture and telecoms towers, say researchers from Queen's University Belfast. 
Turbine blades, which are made of glass fibre reinforced polymer material, have a 20 to 25-year lifespan and as they are not currently recyclable they have to be landfilled or incinerated.
Queen's has partnered with fellow academics from Ireland and the US on the Re-Wind project to find new purpose for decommissioned blades. It estimates that in the next two decades, a global 8.6m tonnes will need to be upcycled. 
Angie Nagle, who co-founded BladeBridge – a company that repurposes unwanted wind turbine blades into pedestrian bridges and outdoor furniture – told BBC News the potential for repurposing turbine blades was "huge". 
"It's very expensive material, it's incredibly durable, it's incredibly strong," she said. 
"They have been basically cyclically loaded for 20 to 30 years, but when put in static applications, such as using them as girders for pedestrian bridges, they can last for another 60 years."
Image: Rawfilm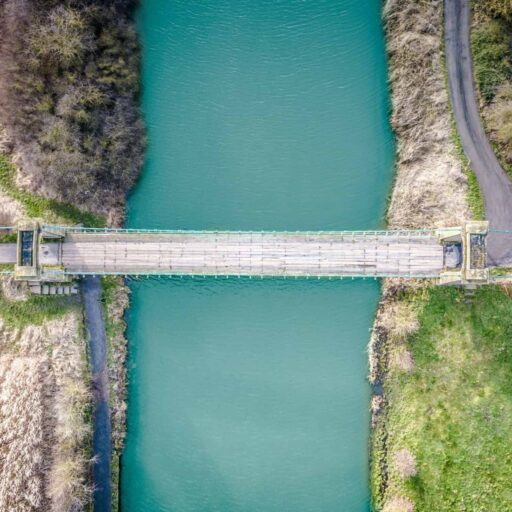 Peers sunk a government plan to tear up pollution rules
Government plans to relax rules on river pollution are dead in the water after a Lords rebellion voted down the move. 
Levelling up secretary of state Michael Gove aimed to scrap EU nutrient neutrality measures in an effort to reinvigorate the house-building industry.
The rules mean that developers have to show how they will prevent or offset nutrient pollution affecting sensitive waterways before getting the green light to build. 
Gove's plan was widely condemned by conservation groups, and on Wednesday peers voted against it. 
Charles Watson, chair and founder of River Action, hailed the result on social media, saying it was the first sign of silver lining in an uphill fight.
"The best news our long suffering rivers have had for many years," he posted on X (formerly known as Twitter).
Image: Dan Smedley
Main image: Community Clothing
You're the solution that Positive News needs
Our small, dedicated team is passionate about building a better alternative to the negative news media. And there's never been a greater urgency to our mission.

But to invest in producing all the solutions journalism that the world is longing for, we need funding. And because we work in your interests – not those of a wealthy media mogul or corporate owner – we're asking readers like you to get behind our team, by making a regular contribution as a Positive News supporter.
Give once from just £1, or join 1,200+ others who contribute an average of £3 or more per month.

Join our community today, and together, we'll change the news for good.