In the Baltic states, one city is pioneering the clean technologies of the future – and past. Just watch out for talking robots
On the snowy streets of Tallinn this winter, an unusual sight: a little white box on wheels, about the size of a poodle, waiting patiently at a pedestrian crossing. A passer-by presses the button, and I swear I hear a voice coming from the box. A moment later, on the other side of the street, it gets stuck in a snowdrift – until a child, spotting its plight, runs over and lifts it clear. And this time there's no mistake. A voice comes from the box – it's the Estonian for 'thank you'.
This unusual beast is a Starship, an autonomous electric delivery vehicle, designed to bring everything from pizzas to the weekly shop over the 'last mile' to your door. Designed and built in Estonia, it's now being rolled out everywhere from Milton Keynes to Mississippi.
It's one of several such startups launched in Tallinn, including Auvetech's self-driving micro-buses, and Clevon, which has designed robot delivery vehicles about the size of a milk float. They share a claim to be providing transport solutions which are cleaner and greener than alternatives such as delivery vans. Sceptics might argue that the humble bicycle could be a preferable low-impact solution – but cycle couriers aren't always available, or affordable – to transport a range of goods at all hours and in all weathers.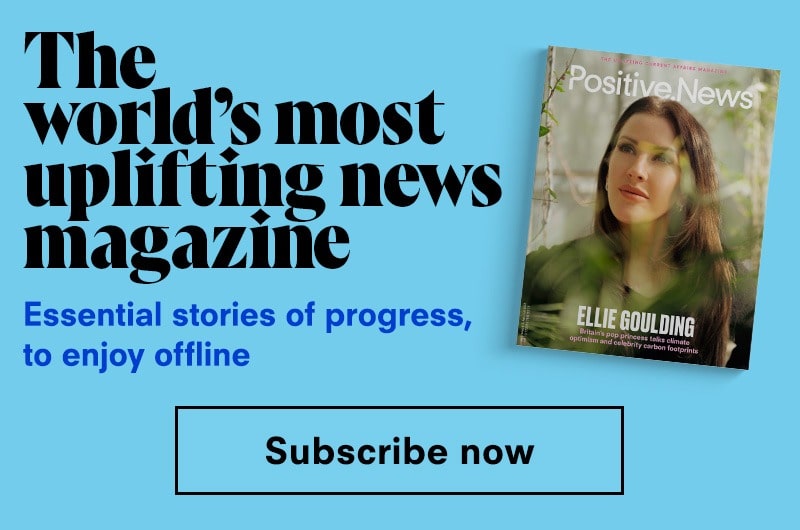 The fact that this small Baltic country on the Russian border has become a tech leader in the field is less surprising when you consider that it also gave birth to Skype, Bolt and Voltride.
Tallinn's enthusiastic embrace of such cleantech is one reason why the city's been named European Green Capital 2023. It's now inviting other developers to 'Test in Tallinn' – using the city as a real-time pilot zone for green technologies. It's backing the offer with a 'Tallinnovation' fund to support startups in the sector. In November it will host a 'Green Expo' to bring together promising breakthroughs.
Meanwhile, at the lower-tech end of the spectrum, its school children are to be given €100 (£89) towards a bicycle – once they've earned their cycling licence.
Not all the Green Capital initiatives have a transport focus. Tallinn is one of the few major cities to have a large wetland within its borders: the Paaskula peat bog. After years of being deliberately dried out, it's being restored as both a haven for biodiversity and a carbon sink. Drains are being removed, and large herbivores introduced. Mayor Mihhail Kolvart speaks proudly of the fact that Tallinn is the only city to have Highland cattle on its payroll.
There are plans to establish a 14km-long 'pollinator highway' – effectively a linear wildflower meadow – along old railway tracks, to encourage nature into the city. Longer term, says Kolvart, he hopes that the proportion of green space in Tallinn will rise from 30 per cent to 40 per cent – one of the highest of any capital.
Meanwhile, the city as a whole – with 90 per cent of its electricity coming from oil shale power plants – has a way to go. Mayor Kolvart is quick to acknowledge this. "There's still a lot to do to turn Tallinn into a truly sustainable city," he tells me, but insists "the green transition is absolutely our priority".
Main image: Starship
Help us break the bad news bias
Positive News is helping more people than ever to get a balanced and uplifting view of the world. While doom and gloom dominates other news outlets, our solutions journalism exists to support your wellbeing and empower you to make a difference towards a better future. And as Positive News' audience and impact grows, we're showing the rest of the media that good news matters.

But our reporting has a cost and, as an independent, not-for-profit media organisation, we rely on the financial backing of our readers. If you value what we do and can afford to, please consider making a one-off or regular contribution as a Positive News supporter. From as little as £1 per month, you'll be directly funding the production and sharing of our stories – helping them to benefit many more people.

Join our community today, and together, we'll change the news for good.