A pan-European sleeper train is among the new routes launching this summer. A golden era for rail beckons. Who's on board?
One evening last month, as the early-summer sun set over Brussels, people's faces pressed against the windows of a new night train as it pulled out of the city's Midi station for the first time.   
Two years in the making, the Brussels to Berlin sleeper service is not your average night train. A passion project led by two rail anoraks – Elmer van Buuren, a former train guard, and Chris Engelsman – it brings the punk, do-it-yourself ethos to a rail network dominated by big corporations and state-run operators.  
Buuren and Engelsman launched their unlikely startup, European Sleeper, to capitalise on growing interest in rail travel in Europe, particularly night trains, which are back in vogue amid rising demand for greener travel options and the post-pandemic work-from-anywhere culture.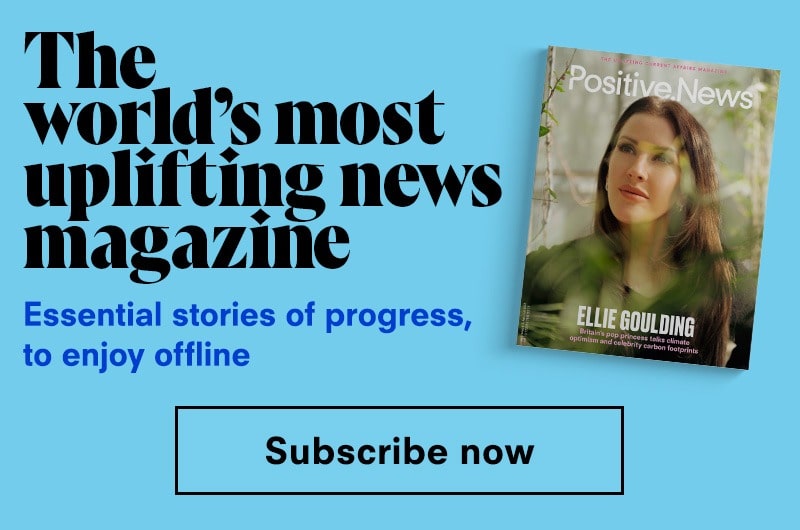 The pair raised €500,000 (£426,000) by flogging shares to like-minded investors, who bought into their idea to create an affordable night train from Brussels to Berlin, via Rotterdam and Amsterdam, and eventually going all the way to Prague. 
Next, they navigated Europe's maddeningly complex rail network and bought some 1950s rolling stock from Eastern Europe, which in the spirit of the circular economy has been refurbished. Luxury they are not – this is a no-frills service pitched at budget travellers. There is no dining cart, no showers, no Wi-Fi, and prices reflect this, starting from €79 (£67) one way. 
It means that the prospect of having lunch in London and breakfast in Berlin without taking to the skies is now a distinct possibility.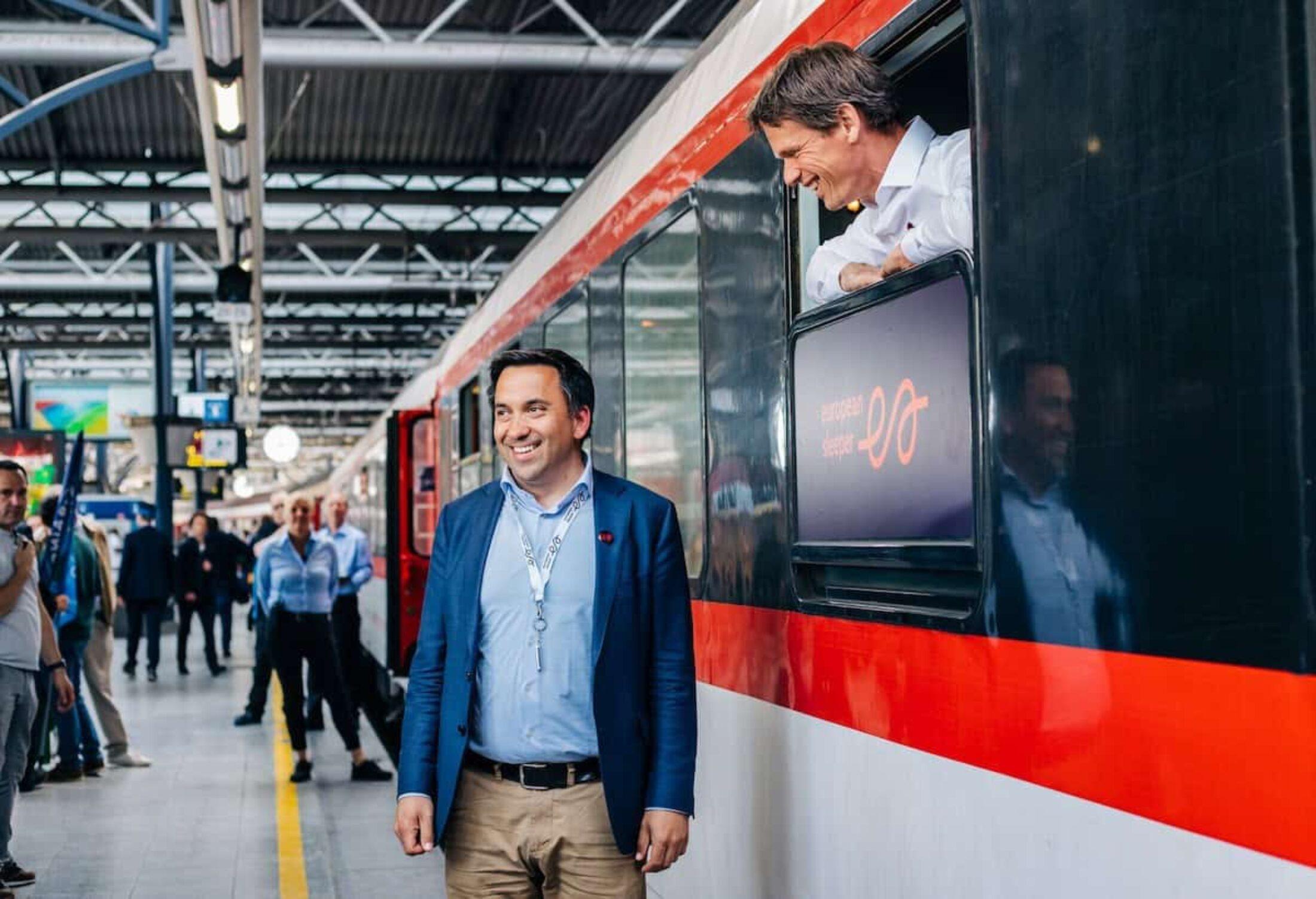 "This route is ideal for Brits," Mark Smith, founder of train travel website Man in Seat 61, told Positive News. "Leave London by Eurostar at 15:04, have a beer in Brussels, a night's sleep, and you're in downtown Berlin with a full day ahead of you. It's time-effective – and saves a hotel bill."
European Sleeper is one of a handful of companies reviving night trains, which seemed destined for an inglorious demise at the hands of low-cost airlines. 
But with airfares rising and with them awareness about plane emissions, rail travel is back in fashion. The burdensome nature of the modern flying experience – with its liquid restrictions and additional charges for things that used to be free – is further playing into the hands of rail, experts say. 
"A better experience, and the climate change issue, are both driving mainstream travellers to look at train travel," said Smith. 
If you're on board, here are some of the headline new routes to check out this summer. 
Gavin Haines is senior news and features editor at Positive News and the co-author of Europe By Train, a new book about exploring continent by rail. It's published by Dorling Kindersley.
Main image: sculpies/iStock
Help us break the bad news bias
Positive News is helping more people than ever to get a balanced and uplifting view of the world. While doom and gloom dominates other news outlets, our solutions journalism exists to support your wellbeing and empower you to make a difference towards a better future. And as Positive News' audience and impact grows, we're showing the rest of the media that good news matters.

But our reporting has a cost and, as an independent, not-for-profit media organisation, we rely on the financial backing of our readers. If you value what we do and can afford to, please consider making a one-off or regular contribution as a Positive News supporter. From as little as £1 per month, you'll be directly funding the production and sharing of our stories – helping them to benefit many more people.

Join our community today, and together, we'll change the news for good.