Across the continent, low-cost rail firms are launching routes to tempt passengers out of the skies. Are they winning?
Train travel may tread more lightly on the planet than emissions-belching cars and planes, but the oft-repeated lament is that it weighs heavy on the wallet. 
Not so Lumo. The no-frills, all-electric train service launched a year ago to give budget airlines an 800-mile run for their money on the hop between London and Edinburgh — the UK's busiest domestic air route. 
And as it blows out the candles on its first birthday cake, the operator gets to eat it, too, as data shows that trains are now the preferred option for people travelling between the English and Scottish capitals.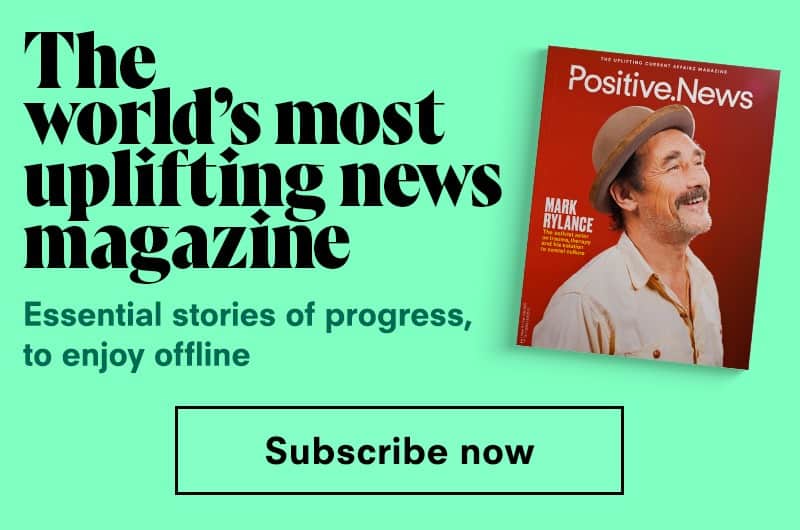 Civil Aviation Authority and government train ticket data suggests that, pre-pandemic, 65 per cent of passengers chose planes over trains between London and Edinburgh. However, between April and July this year, that preference had shifted to 54 per cent in favour of rail, rising to as much as 63 per cent in July alone. 
"Not only have we attracted passengers to cleaner transport, we have noticed that other [rail] operators have also increased their market share," Lumo's MD Martijn Gilbert told Positive News. "Together we have convinced the public that the convenience, price and environmental impact of rail is well worth it."
Lumo estimates that the 1m or so passengers who have travelled on its services are equivalent to 5,500 full flights, saving at least 120,000 tonnes of CO2.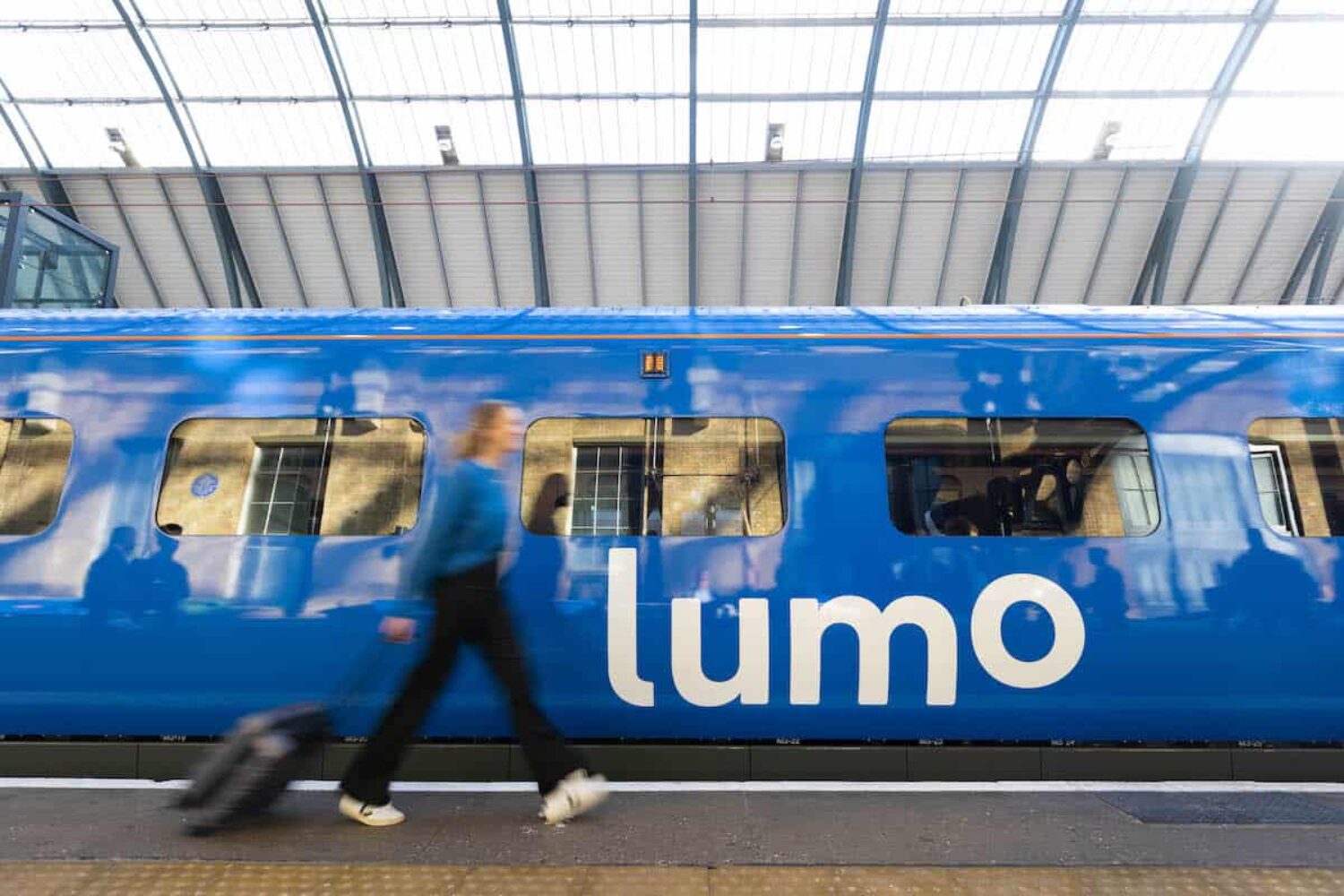 This echoes a 2021 study by the consumer group Which?. It found that trains belch out six times fewer emissions than planes on popular UK routes, but — and here's the kicker — were 49 per cent more expensive on average.  
Lumo is helping address that. Its average ticket price between London and Edinburgh is £37, which is competitive with low-cost air fares. If you're sufficiently forward thinking to book 12 weeks ahead, you might even snag one of a limited number of tickets for £19.99.
Rail aficionado Mark Smith, founder of train travel website Man in Seat 61, was among the first passengers to travel on Lumo's inaugural journey up the east coast main line to Edinburgh last October. 
We have convinced the public that the convenience, price and environmental impact of rail is well worth it
The firm offers only standard class carriages, which Smith found "remarkably well-designed", with plenty of legroom, laptop tables and individual reading lights. The former rail industry worker might be a little biased. "I hate flying," he said. "I don't do it in Britain or Europe. Planes aren't proper travel really." 
Lumo, part of Aberdeen-based transport giant FirstGroup, is what's known as an 'open access' provider. Such providers are granted government licenses to operate on the condition that they offer something different to rival rail firms (in Lumo's case, London North Eastern Railway). Smith says this is a condition that Lumo has more than met with its cheap fares.
"Competition has driven up quality, it's driven up frequency, it's added loads of seats, it's kept prices low," he said. "It's grown the whole rail market and the airlines have been the losers."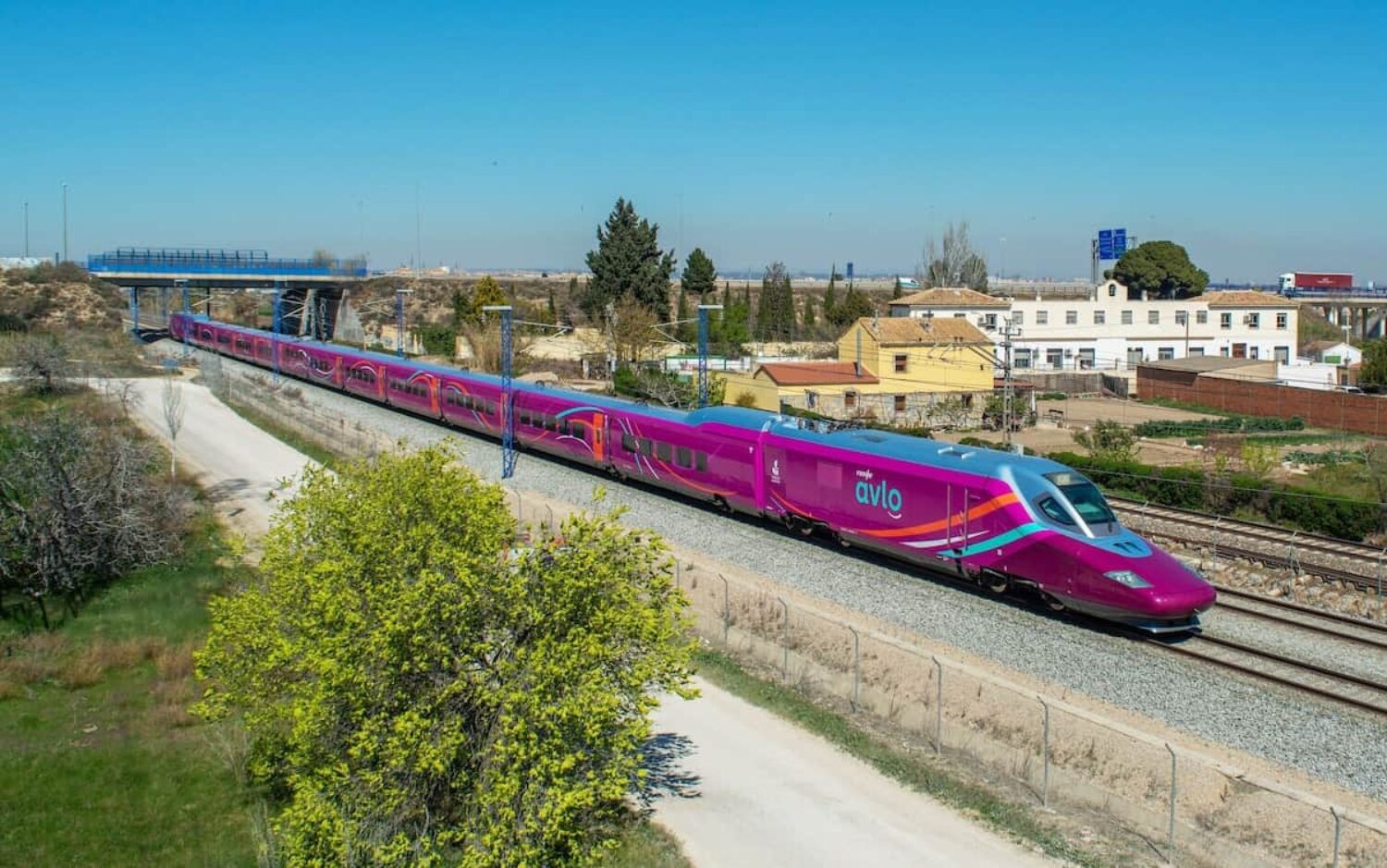 On the European continent, budget rail upstarts are nothing new. Smith cites the example of Italy's open access operator Italo driving down intercity prices by as much as 25 per cent. Meanwhile France and Spain have their own state-run budget services, Ouigo and Avlo.
Unlocking similar untapped potential here in the UK means making better use of the existing capacity in our rail networks, says George Davies, director of sustainable development at the Rail Safety and Standards Board.
"Capacity really is our friend in the context of making the railway more attractive and optimised, and ultimately more sustainable," he said. "At the moment I'd argue we're not making the best use of it, either for freight or passengers."
It's grown the whole rail market and the airlines have been the losers
But plans are afoot. Grand Union Trains are partnering up with Spanish national operator Renfe to bid for new lines linking London to Carmarthen in Wales and to Stirling in Scotland. 
Lumo, meanwhile, says that it hopes to maintain its 1m seats on the rail network every year, creating more than 100 new jobs over the next decade.
Which all sounds precisely like the kind of rail service disruption we can get behind.
Main image: David Gubler 
Help us continue to break the bad news bias
Positive News is helping more people than ever to get a balanced view of the world – one that supports their wellbeing and empowers them to make a difference towards a better future. And as our audience and impact grows, we're showing the rest of the media that good news matters.
But the UK's cost of living crisis is affecting our income, with fewer people able to commit to a magazine subscription – which has traditionally been our main source of funding. Plus, paper and printing costs keep rising.
We don't want to put a paywall on our website, because we believe everyone should have the chance to benefit from good news. But we won't be able to continue funding our online reporting without your help.
If you value what we do and can afford to, please consider making a one-off or regular contribution as a Positive News supporter. We need 1,000 readers to contribute just £3 per month to get us through this challenging time.

And remember, as a not-for-profit, we work only in service to you, and all funds go towards our journalism.