Tinkers Bubble is a £120-per-month eco-commune, where farming hilly pastures and making cider are part of daily life
There's been a boom in interest in communal living in recent years. Could it be the answer to some of the crises of modernity? In our Let's Live Together' series, we visit co-living communities around the world to see how they're finding solutions to loneliness, unaffordable housing, climate change and more. And we ask: is it really the good life? Next stop, Somerset, England.
Tinkers Bubble, the off-grid woodland community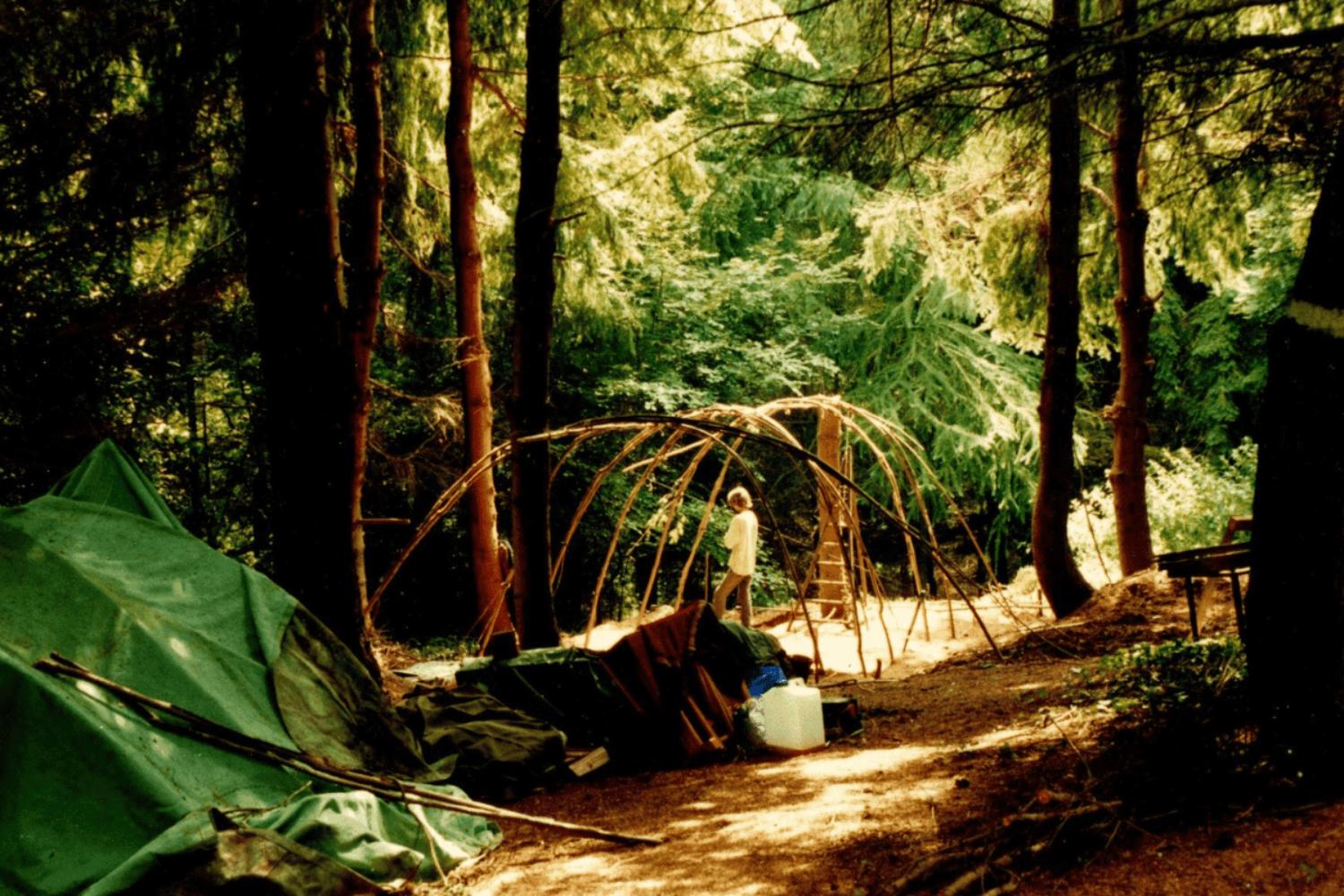 The birdsong, surprisingly loud, is in danger of drowning Alex out. "I can feel the sun on my face now and it's glorious," they say, sitting in the woods. Alex (who uses they/them pronouns) has lived at Tinkers Bubble for two years but first became involved, as many residents do, as a volunteer about five years ago. Unlike many co-living communities, which require a degree of affluence to 'buy in', Tinkers Bubble doesn't. "The way we deal with access is getting to know people that might want to live here."
The community was set up in the mid-90s, on around 40 acres of Somerset woodland and pasture. There are currently nine residents (plus a fluctuating number of volunteers), who live in eight self-built houses – made from wood, straw bales, cob walls and reeds recycled from local thatched cottages – and share communal buildings. The current average age is late 20s to mid-30s. A multitude of children have lived there in the past, and six babies have been born on site, but it doesn't always suit older people. "That's partly because it's quite difficult – we live on a hill and we work quite physically."
They have two cows, which they milk, and chickens, and they grow their own food, and manage around 28 acres of woodland, creating their own fuel (they are against using fossil fuels, and even use a steam-powered sawmill). They make money from timber, as well as producing apple juice and cider. This mostly covers the monthly overheads of around £120 for each person.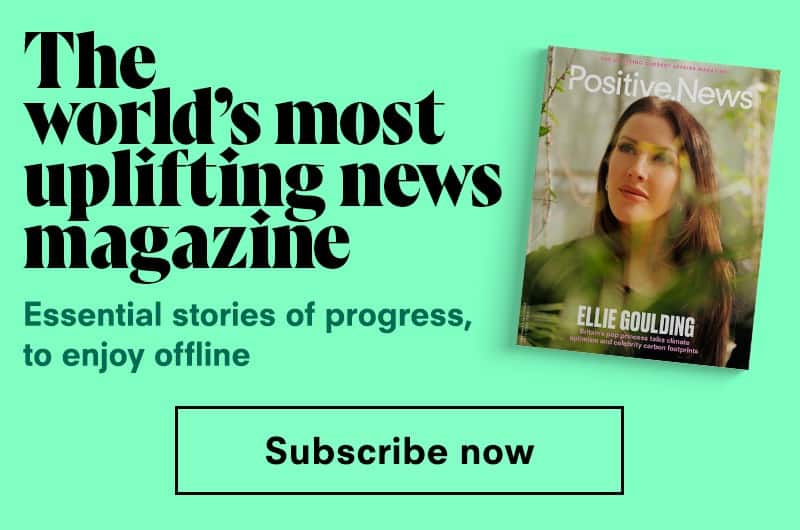 Alex used to have a much more conventional life – they worked as a civil engineer – but it never felt right. Tinkers Bubble provides the opportunity to live differently. "Most of our food is grown or killed by us. Our fuel is wood we've chopped. It feels empowering, we're not reliant on shops."
There are times when they find it challenging – the inevitable irritations of living with other people, or getting up in the dark to milk the cows, or mending a fence in the rain. But the upsides are plentiful.
Our fuel is wood we've chopped. It feels empowering, we're not reliant on shops
Alex enjoys "the textures of the changing seasons. In the winter we spend a lot of time in the woods, producing firewood. Then spring comes and the seeds start to germinate, there's joy in that. In summer there's a lull and we often go swimming. The rhythms are always changing."
It feels right to live this way, they say. "If I look at the crises of modernity, there's so many aspects, whether it is loneliness, mental health, housing, access to food, climate change – life here provides an answer to a lot of that stuff in one go."
Highs and lows at Tinkers Bubble
The best thing is? The feeling of the seasons and really inhabiting the world around me – that includes being with people in the way we are here, really living and working in community together.
The worst thing is? The endless responsibility of learning how to take care of myself, the people and land around me, and how difficult it is to turn off from that. When I walk around, there's jobs calling at me and we can always do more.
Main image: David Spero
This article is the latest in our Let's Live Together' series, which examines co-living projects around the world.  
Help us break the bad news bias
Positive News is helping more people than ever to get a balanced and uplifting view of the world. While doom and gloom dominates other news outlets, our solutions journalism exists to support your wellbeing and empower you to make a difference towards a better future. And as Positive News' audience and impact grows, we're showing the rest of the media that good news matters.

But our reporting has a cost and, as an independent, not-for-profit media organisation, we rely on the financial backing of our readers. If you value what we do and can afford to, please consider making a one-off or regular contribution as a Positive News supporter. From as little as £1 per month, you'll be directly funding the production and sharing of our stories – helping them to benefit many more people.

Join our community today, and together, we'll change the news for good.