Booming despite the cost of living crisis, this commune in England is a lesson in community spirit, resourcefulness and self-sufficiency
There's been a boom in interest in communal living in recent years. Could it be the answer to some of the crises of modernity? In our Let's Live Together series, we visit co-living communities around the world to see how they're finding solutions to loneliness, unaffordable housing, climate change and more. And we ask: is it really the good life? Next stop, Sussex, England.
Old Hall, the big house commune in Suffolk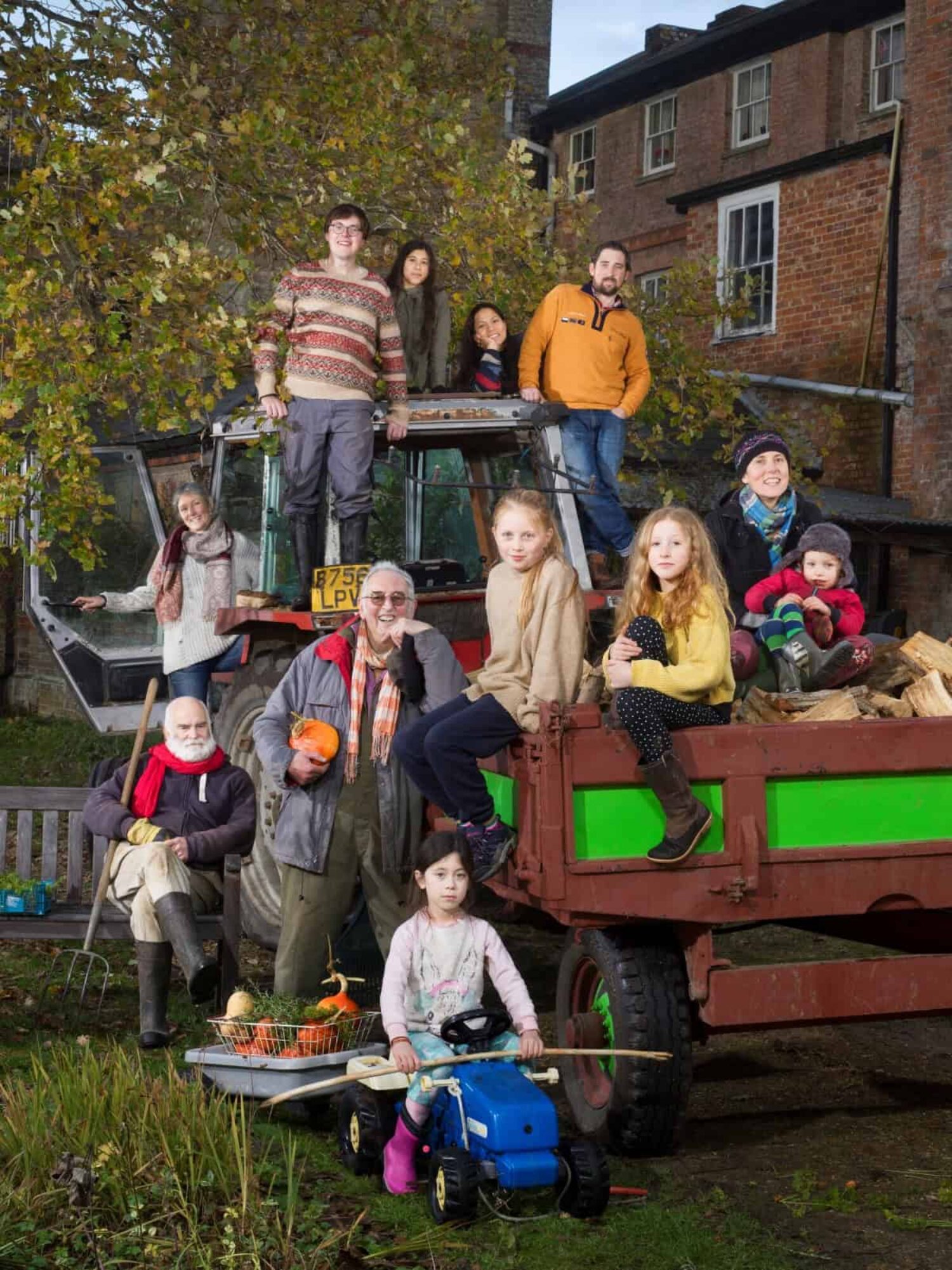 It took nearly two years for Naomi Leake to get over the "culture shock", she says with a laugh, of moving into Old Hall. She had gone from a terraced house in London to a vast house in Suffolk, shared with more than 50 people, on 70 acres of land. She has now been there for three years, sharing a unit – two bedrooms, a living room, bathroom and tiny kitchenette – within the house with her 12-year-old daughter and partner. "It's an amazing way to live," says Leake (pictured right, in the tractor doorway).
The commune was established in 1974, and a few of the founder members still live at Old Hall, which had previously been a manor house, an army barracks and a friary. They are largely selfsufficient, with food coming from their farmland, which they work; water comes from a borehole, hot water and heating from a wood-fired biomass boiler and much of their energy from solar panels. Other things they need, such as extra food, loo roll and cleaning supplies, are bought in bulk with costs shared. For Leake's family of three, she pays around £1,000 a month for all bills and food.
There are numerous communal spaces, including the room where two meals are served each day. "We've got a dairy, a post room and a laundry. We've also got a chapel where we have ceilidhs and weddings, and where the kids roller skate." There are rooms where people do yoga, and a library where the weekly meeting is held to discuss any issues or decisions that need to be made.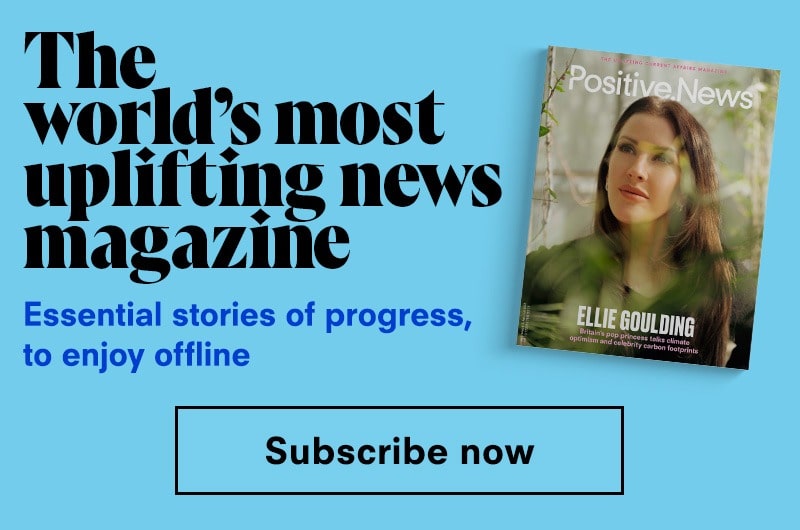 Leake, an artist, rents a studio in the old stable block. Many people have jobs outside the community, but residents are expected to work 15 hours a week communally, which might include farming the land or looking after animals.
Residents range in age from nine months to those in their 90s. There are currently 15 children, which is brilliant, says Leake, because her daughter is a single child. "She loves being around other children. She's got friends aged five to 90 – it's very intergenerational." Many of the older children roam free, or camp out during the summer. "It depends on the parents. Just because we live together, it doesn't mean we've all got the same parenting approach."
There is a like-minded ethos towards sustainability and the importance of community – decisions are made by consensus, which is fair, albeit laborious. "We're not bonded by a religion or spiritual approach. It's a space that allows for differences," says Leake.
Highs and lows at Old Hall
The best thing is? The land and the fact that we all work it together, like the potato harvest. We're all out on the land and people are pulling out picnics. Also, you're not writing your own story, it's a group effort.
The worst thing is? It can be mucky. Everybody's units are nice, but in some of the communal areas, the levels of cleanliness aren't high. We don't replace things until they absolutely need replacing, which has its downsides.
Images: Pål Hansen
This article is part of our Let's Live Together series, which examines co-living projects around the world.  
Help us break the bad news bias
Positive News is helping more people than ever to get a balanced and uplifting view of the world. While doom and gloom dominates other news outlets, our solutions journalism exists to support your wellbeing and empower you to make a difference towards a better future. And as Positive News' audience and impact grows, we're showing the rest of the media that good news matters.

But our reporting has a cost and, as an independent, not-for-profit media organisation, we rely on the financial backing of our readers. If you value what we do and can afford to, please consider making a one-off or regular contribution as a Positive News supporter. From as little as £1 per month, you'll be directly funding the production and sharing of our stories – helping them to benefit many more people.

Join our community today, and together, we'll change the news for good.