The Dutch are no strangers to living on the water, but a new eco-community in Amsterdam is taking things to another level
There's been a boom in interest in communal living in recent years. Could it be the answer to some of the crises of modernity? In our Let's Live Together series, we visit co-living communities around the world to see how they're finding solutions to loneliness, unaffordable housing, climate change and more. And we ask: is it really the good life? First stop, Amsterdam.
Schoonship, the floating eco-community in Amsterdam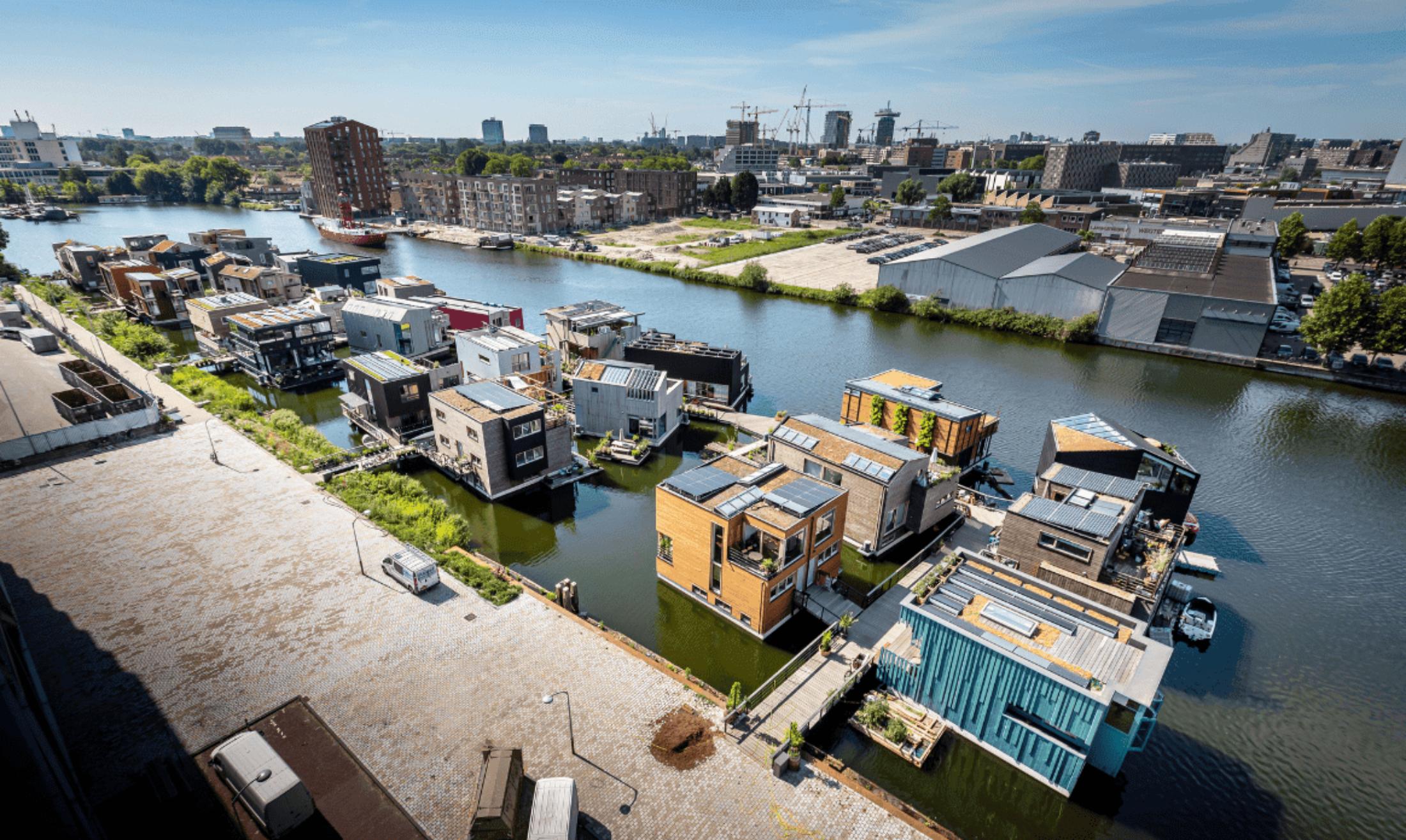 Sometimes, when a boat passes or it's very windy, Marjan de Blok's house sways a little. It's built on a canal, attached to a jetty, and is one of 30 'arks' in Amsterdam's Schoonship development, home to around 120 adults and 40 children.
At the end of 2018, the first prefabricated 'arks' were installed and in early 2019, the first residents moved in. It had been more than 10 years since de Blok had the original idea. A TV producer, she was making a series about sustainable housing. "I thought, 'this is how I want to live'. It was an answer to questions I didn't even know I had, but I was looking for a way to live more socially and sustainably."
Friends joined her, and over the years it became more formal, involving city planners, architects, raising funds, and researching sustainability. They now produce much of their own electricity with solar power and have a 'smart grid' that means households can share surplus energy; they also share electric cars and bicycles. There is a communal ark, jetty get-togethers, exercise classes and a weekly plunge, where residents jump into the water year-round. The WhatsApp group is the place to make a plea for eggs if you've run out, or borrow a hammer.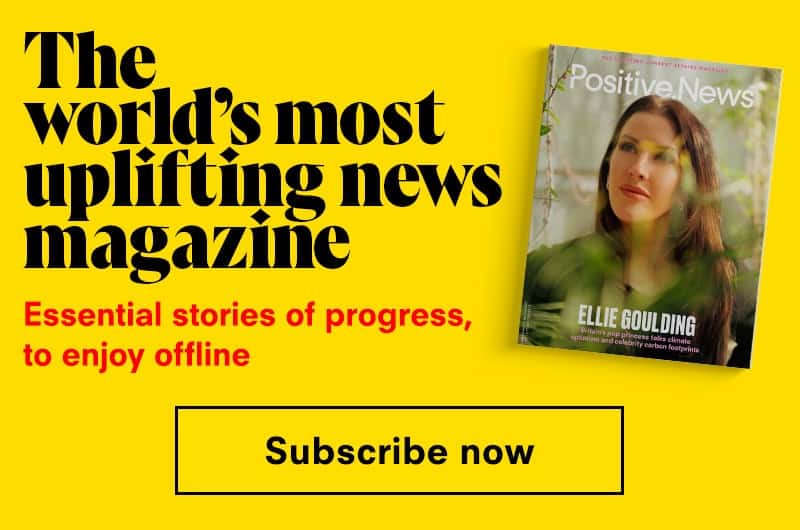 There are no official requirements to pitch in, but because the group is so big everything tends to get done – volunteers tend the floating gardens, and others keep an eye on the jetties.
"There are people who are active all the time and others we hardly ever see, but that's the power of our community," says de Blok. "Everybody can be themselves." For the children, especially, there is freedom – as long as they can swim. "We take care of each other's kids," says de Blok. "Yesterday, I was [at an event] and my kids didn't want to be there. My neighbour said, 'I'll take them'."
It has made being social the default, says de Blok. "Before, the normal situation felt that I was by myself and if I want to be social, I need to organise it. Now it's the other way around – it's a social way of living but if I want to be alone, I just close my door."
Everybody can be themselves. For the children, especially, there is freedom
She is aware that something such as Schoonship, where everyone owns their homes, isn't accessible to everyone. "It's hard inside the city to make a project like this very affordable. It took a lot of money and time to [build] this and not everybody has that."
She is also very aware that her small group in Amsterdam is not "the solution to rising sea levels; we're not stopping climate change, we're just looking to take part in a transition to a more sustainable way of living". They run a lot of tours, help with research, and make their knowledge open source, their idea of 'community' being ultimately much bigger than their 30 floating arks.
Highs and lows at Schoonship
The best thing is? "To live near likeminded people, and to feel that you are looking for your own way of living," says de Blok.
The worst thing is? "The anxiety about children in the water, something I had nightmares about, not only about my kids. It takes a lot of effort to make it safe."
Images: Schoonship and Isabel Nabuurs
This article is the first in our Let's Live Together series, which examines co-living projects around the world.  
Help us break the bad news bias
Positive News is helping more people than ever to get a balanced and uplifting view of the world. While doom and gloom dominates other news outlets, our solutions journalism exists to support your wellbeing and empower you to make a difference towards a better future. And as Positive News' audience and impact grows, we're showing the rest of the media that good news matters.

But our reporting has a cost and, as an independent, not-for-profit media organisation, we rely on the financial backing of our readers. If you value what we do and can afford to, please consider making a one-off or regular contribution as a Positive News supporter. From as little as £1 per month, you'll be directly funding the production and sharing of our stories – helping them to benefit many more people.

Join our community today, and together, we'll change the news for good.