Space became a new frontier for green energy, Iceland banned conversion therapy, and England's big beasts got a boost, plus more good news
This week's good news roundup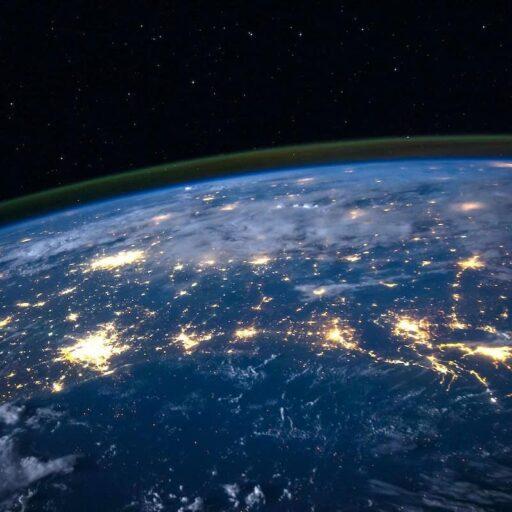 Satellites beamed solar power down to Earth
It sounds like the stuff sci-fi novels are made of, but solar power has been harvested in space and beamed down to Earth for the first time. 
The 200 milliwatts transmitted wirelessly from space couldn't even boil a kettle. But scientists say it's proof of concept, and brings us one step closer to the ultimate goal of beaming non-stop solar energy down to Earth. 
The experiment was conducted by the California Institute of Technology (Caltech) in March, but has only recently been publicised. Electricity was harvested by a solar panel fixed to a satellite, and then transmitted, via microwaves, to the rooftop of a lab in California, US. 
"The transition to renewable energy, critical for the world's future, is limited today by energy storage and transmission challenges," said Caltech president Thomas Rosenbaum. "Beaming solar power from space is an elegant solution that has moved one step closer to realisation." 
Image: NASA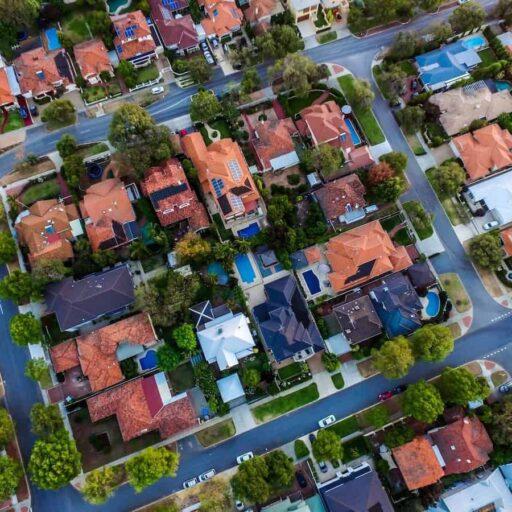 Speaking of extraterrestrial energy innovations…
The race to make homes more efficient went extraterrestrial this week, with the launch of a satellite that identifies leaky buildings. 
The aptly named HotSat-1 uses infrared imaging to pinpoint properties with the most to gain from energy efficiency upgrades. It was developed by SatVu, a startup based in the UK, which has some of the least efficient homes in Europe.  
Anthony Baker, CEO of SatVu, said: "From assessing heat loss in structures, to measuring energy efficiency, HOTSAT-1's geospatial data will empower strategic planning to expedite the journey towards decarbonisation globally."
Image: Maximillian Conacher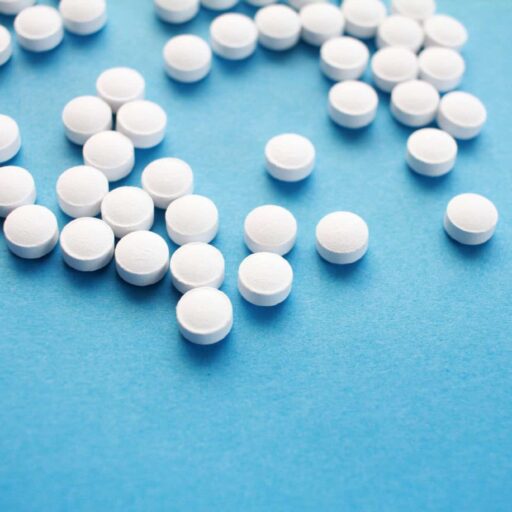 A diabetes drug brought hope in the Covid battle
Long Covid could be prevented with a pill commonly used to treat type 2 diabetes, researchers believe.
The condition affects some 65 million people worldwide, with symptoms ranging from debilitating fatigue to lung problems, and loss of taste and smell. Treatment options are limited prompting researchers at the University of Minnesota, US, to examine existing therapies in the hope of finding a breakthrough.
In trials involving overweight Covid-infected participants, they discovered that metformin – usually used to control blood sugar levels – cut the risk of long Covid by 41 per cent. However, more work is needed to see if it could be used to treat existing cases, and whether it is effective in patients who are not overweight. 
"Metformin is safe and widely available at low cost," the study concluded. 
Image: Hal Gatewood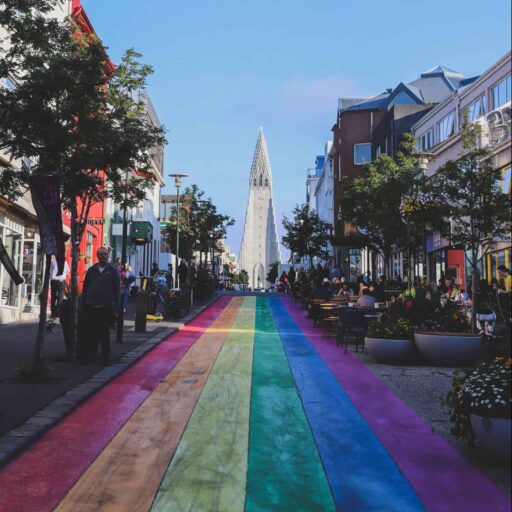 Iceland banned conversion therapy
One of the world's most LGBTQ+ friendly nations just got friendlier following a landslide vote outlawing conversion therapy – with jail sentences beckoning for anyone flouting the ban. 
Iceland's parliament voted overwhelmingly in favour of the new law, with 53 for, none against and three abstentions. It now joins around 16 countries, including Brazil, Ecuador, Spain and Germany in banning the practice. 
The bill bans conversion therapy on the basis of sexual orientation, gender expression and gender identity. Anyone making an adult go to conversion therapy faces three years' jail. It's five years if a child is involved. 
The UK government has also promised a ban. Meanwhile Wales is taking legal advice on implementing its own laws and Scotland has committed to a ban by the end of 2023.
Image: Héloïse Delbos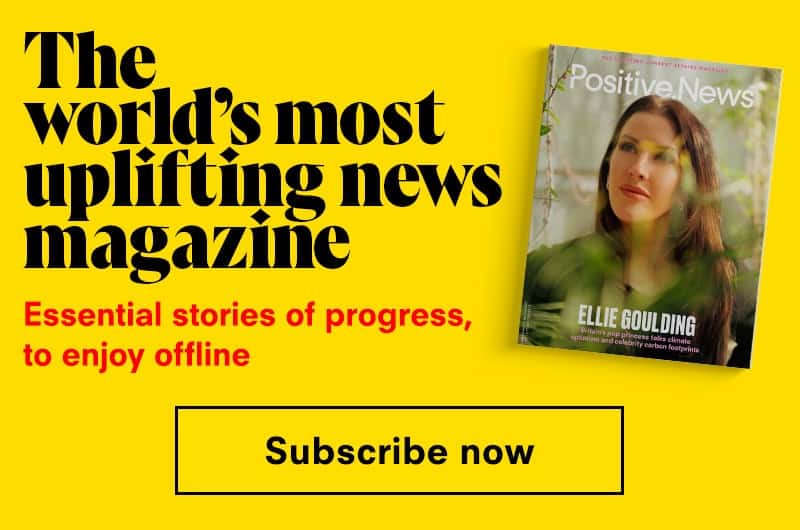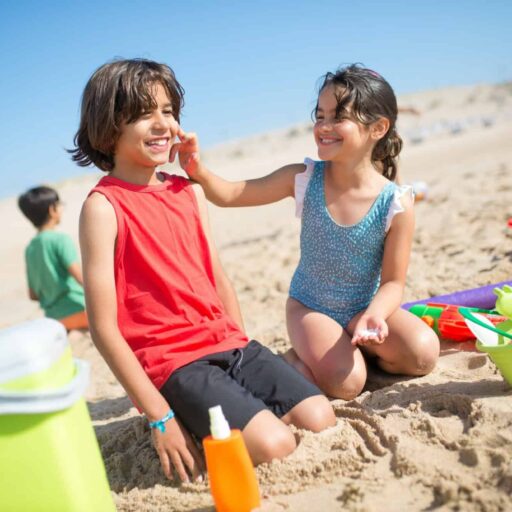 The Dutch had a simple idea to prevent skin cancer
Redundant dispensers deployed during the pandemic to dispatch hand sanitiser are being repurposed in the Netherlands, where they're being filled with free sunscreen. 
In an idea that would do well to catch on, the dispensers are going to schools, seafronts and festival sites as part of a strategy to reduce cases of skin cancer, reports Dutch News. 
Image: Kampus Production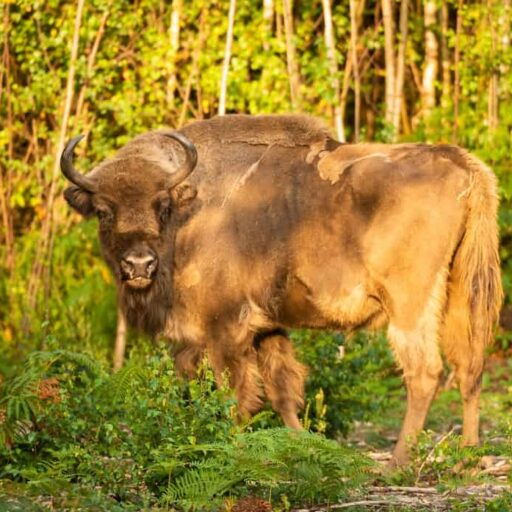 England's big beasts got a leg up
Bison will soon have their own bridges to help them move around southern England. 
The animals were reintroduced to a conservation site in Kent last year in what was a milestone for the rewilding movement. Now plans are afoot to expand their range by constructing a series of hoof friendly overpasses.
Around the world, animal bridges are emerging as a quick-fix for linking fragmented wildlife habitats. 
"Solutions such as this go to show how we can live alongside large animals when landscapes are well planned," said the Kent Wildlife Trust. 
Image: Kent Wildlife Trust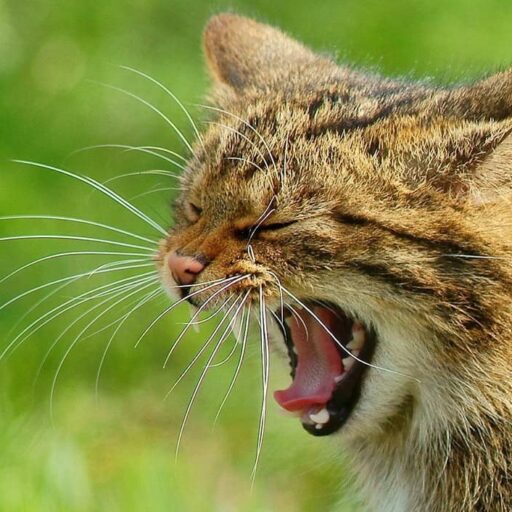 Speaking of species reintroductions…
'Highland tigers' have been reintroduced to Cairngorms National Park, Scotland, as part of efforts to save the charismatic species from going extinct in the country.
Twenty two wildcats were released at an undisclosed location in the park, following engagement with local communities. 
Though considered functionally extinct in the UK, wildcats are one of the country's last remaining predators. Often mistaken for domestic cats, the felines prey on rabbits and rodents. Persecution has pushed them to the brink.   
Dr David Hetherington, nature networks manager at the Cairngorms National Park Authority, said: "This is indeed a milestone moment for the species, which takes place against the backdrop of large-scale habitat restoration and connection unfolding across the Cairngorms National Park."
Image: Peter Trimming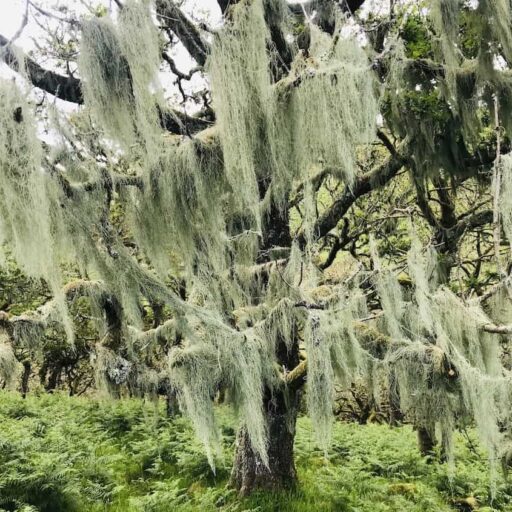 Britain's rainforest restoration gathered pace
A site above the Dart Valley in Devon, southwest England, will become the latest in a rash of projects aimed at restoring Britain's ancient, temperate rainforests.
Conservation charity the Devon Wildlife Trust plans to plant the 30-hectare (74-acre) site – called Bowden Pillars Farm – with native species including sessile oak, birch, rowan and alder. The rainforest restoration is part of a wider project which will also include regenerative farming. 
Harry Barton, chief executive of Devon Wildlife Trust, said: "It'll provide vital habitat for wildlife in a time of nature crisis, store vast amounts of carbon, and help restore the health of the soils and the quality of the water that drains off them."
Locals in nearby Totnes will benefit from improved access to nature as well as education and employment opportunities, the trust said.
Image: Guy Shrubsole
An off-grid community showed us the simple life
Welcome to Tinkers Bubble, a £120-per-month eco-commune, where farming hilly pastures and making cider are part of daily life. 
The forest community in England is the latest to feature in our Let's Live Together series, which charts the recent boom in interest of commune living – and some of the more unusual communities that have sprung up. 
Find out more here. 
Image: David Spero
Main image: 3DSculptor/iStock

Help us break the bad news bias
Positive News is helping more people than ever to get a balanced and uplifting view of the world. While doom and gloom dominates other news outlets, our solutions journalism exists to support your wellbeing and empower you to make a difference towards a better future. And as Positive News' audience and impact grows, we're showing the rest of the media that good news matters.

But our reporting has a cost and, as an independent, not-for-profit media organisation, we rely on the financial backing of our readers. If you value what we do and can afford to, please consider making a one-off or regular contribution as a Positive News supporter. From as little as £1 per month, you'll be directly funding the production and sharing of our stories – helping them to benefit many more people.

Join our community today, and together, we'll change the news for good.