His past includes domestic violence, challenging relationships and homelessness, but Mitak Ahmed's story is one of resilience and resourcefulness too
The only clear memory Mitak Ahmed has of his early childhood in Bangladesh is the sight of his father hitting his mother. "I was about five years old when I saw the abuse happening. Everything else is a blur," says Ahmed, who is now 23. 
Determined that her son should escape the violence, Ahmed's mother arranged for him to fly to London to live with his aunt when he turned six. "She couldn't go to the police about the abuse, because the police in Bangladesh were corrupt, and women's rights were ignored," he explains. 
Ahmed struggled to adjust to life in the UK at first. "But I picked up English and made friends really quickly," he recalls. "Understanding that I wasn't going to see my parents any more made me realise I wanted to achieve something. I remember sitting on the doorstep when I was about eight and saying to myself: 'One day I'm going to be successful.'"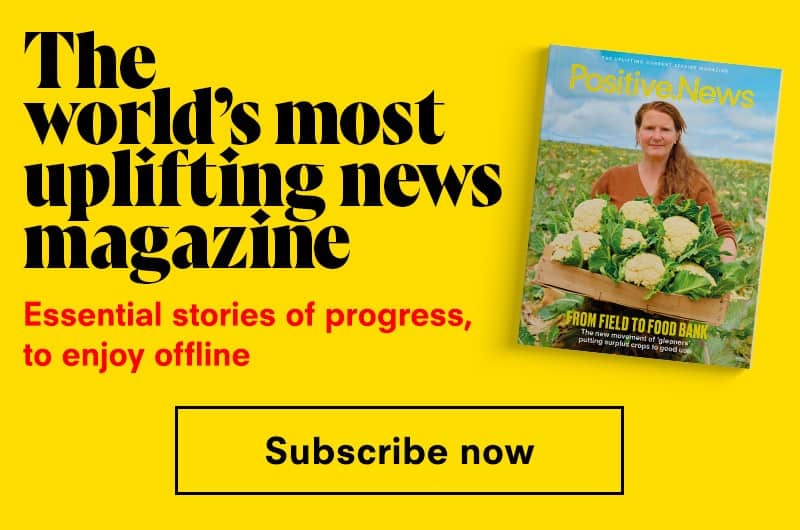 Life with his aunt, however, was not the safe haven that his mother had envisaged. "I didn't have a lot of guidance growing up and my aunt didn't really care about what was going on in my life," Ahmed says. During his teenage years, his relationship with his aunt deteriorated and at 16, he was kicked out of the house. 
Once again, Ahmed had been forced to leave his home, and this time he had nowhere to go. 
He sofa-surfed at friends' houses, and even slept rough on the streets for three nights in the biting October cold. "I didn't have a sleeping bag – just my jacket, a bag that I'd managed to pack a few clothes in before I left my aunt's, and about £10 or £20."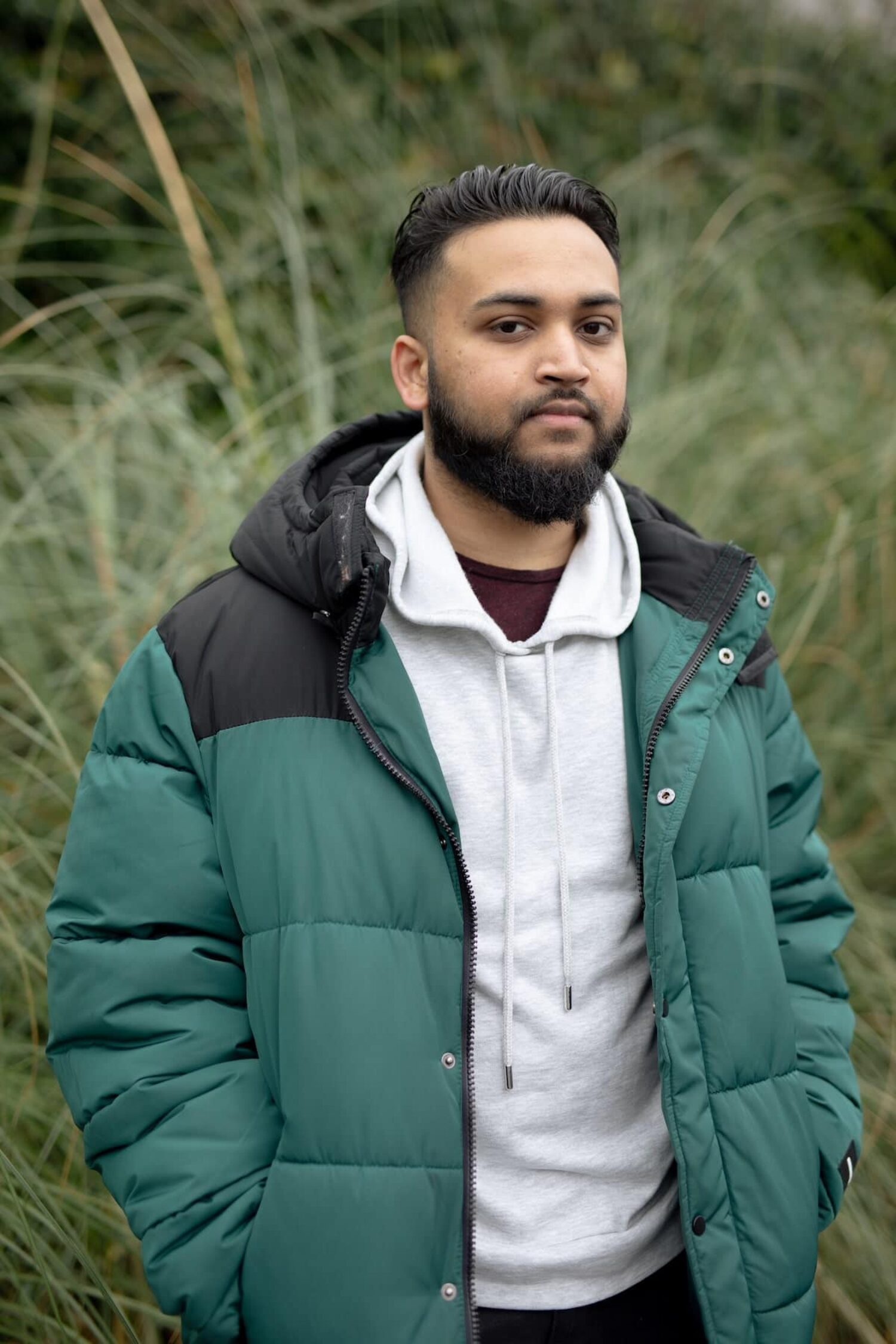 He could only afford to eat once a day. "But I had so much anxiety that I lost my appetite, and I couldn't sleep," Ahmed recalls. "I don't think I slept at all for a couple of nights, just had a nap on the bus." 
All this happened at a "crucial time" for Ahmed as he embarked on his A-level courses. "I really wanted to focus on my studies, but I couldn't go to school properly and make out like I was all good." 
At school, he would sometimes sit and work in his head of year's office, rather than attending lessons with his classmates. "I just couldn't be around people; it was too overwhelming." 
I went from feeling like a stranger to finally feeling like I'm part of something
After around three weeks, Ahmed was placed with foster parents. For the first two days, he was too nervous to leave his room. But then he began to get to know his foster parents and discovered they were "actually very lovely people".
"So, everything changed," he says. "I went from feeling like a stranger in someone's home to finally feeling like I'm part of something." 
When brothers aged seven and eight joined the household, Ahmed did his best to make them feel safe and welcome. "And they looked up to me like a big brother," he says.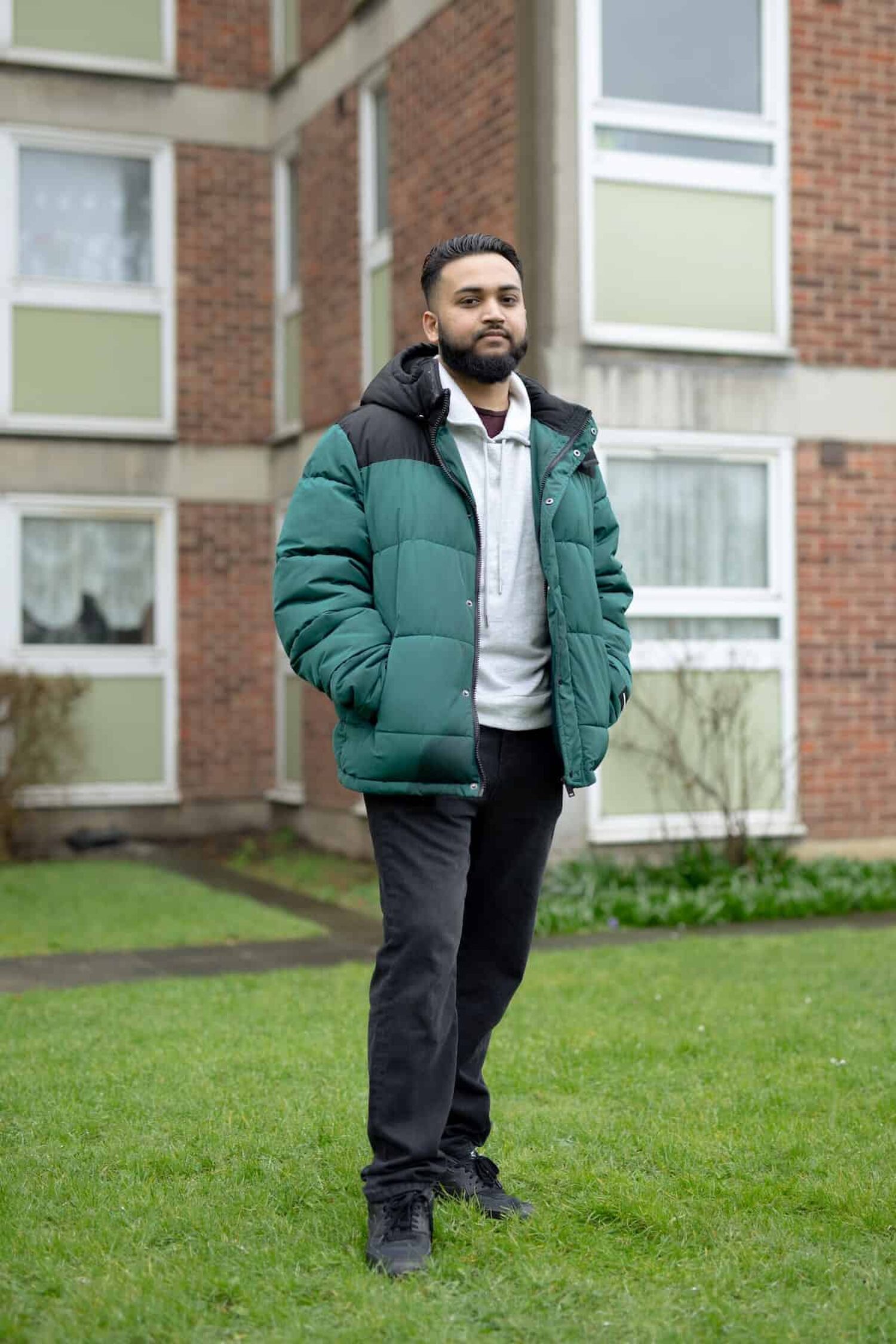 Turning 18 brought fresh challenges as he moved into semi-independent housing. "I had to learn how to cook and look after myself," he remembers. "I felt trapped in a room with just four walls around me and my thoughts." 
Unable to afford a mobile phone contract or an internet connection, he felt isolated. But he found some solace in writing stories, poetry and – ultimately – a memoir. "Luckily I had a laptop, so I wrote a lot," he says. 
And Ahmed also had Shiblu, a support worker from the charity for homeless young people, Centrepoint. Shiblu visited often, helping to build trust between the two, and gave Ahmed practical help. He also encouraged him to self-publish his book, which is called Mitak's Incomplete. "I was very lost at the time and Shiblu pulled me out of the dark," he says. "He made me understand that it's possible for me to achieve things." 
I was very lost at the time and Shiblu pulled me out of the dark
Shiblu introduced Ahmed to the Prince's Trust, which helped him start his own digital marketing business aged 19. "The first year was scary and I made a lot of mistakes, but I learned from them," he says. Ahmed now employs two other young people. 
Last year, he was part of a 'peer research team' helping Centrepoint's policy staff investigate the problems that vulnerable young people face with universal credit. The research highlighted the urgent need for dedicated support for these young adults, he says, rather than the "one- size-fits-all system" currently in place. 
Ahmed felt grateful for the insight that his own experience of the benefits system had given him in being able to help others. As he puts it: "Everything that's happened, it just makes sense to where I am today."
Main image: Anselm Ebulue
Life After: Tragedy, trauma and adversity: life's challenges can be immense, but we can learn from them too. Our Life After series takes an in-depth look at how people have adapted and grown from such challenges, and how their experience can inspire others.
Help us continue to break the bad news bias
Positive News is helping more people than ever to get a balanced view of the world – one that supports their wellbeing and empowers them to make a difference towards a better future. And as our audience and impact grows, we're showing the rest of the media that good news matters.
But the UK's cost of living crisis is hitting us hard, with fewer people able to commit to a magazine subscription – which has traditionally been our main source of funding. Plus, paper and printing costs keep rising.
We don't want to put a paywall on our website, because we believe everyone should have the chance to benefit from good news. But we won't be able to continue funding our online reporting without your help.
If you value what we do and can afford to, please consider making a small, regular contribution as a Positive News supporter. We need 1,000 readers to contribute just £3 per month to get us through this challenging time.

And remember, as a not-for-profit, we work only in service to you, and all funds go towards our journalism.