A pathway emerged to an Aids-free future, deforestation rates fell in Colombia, and a lost species returned to England, plus more good news
This week's good news roundup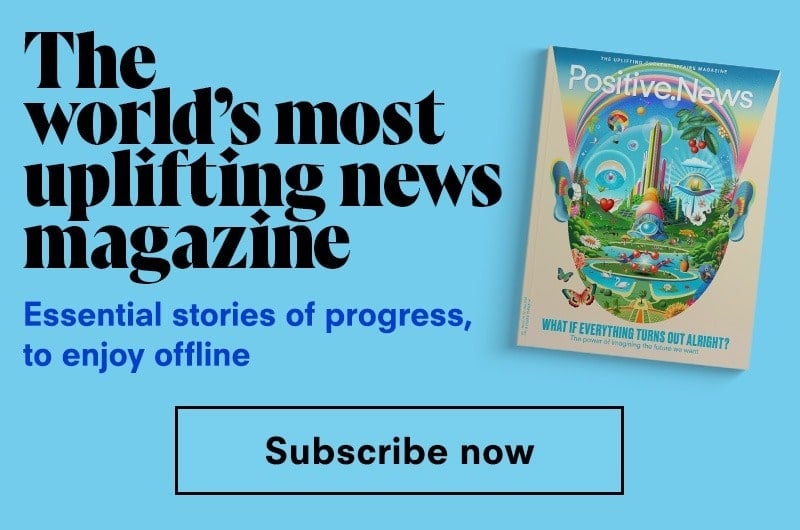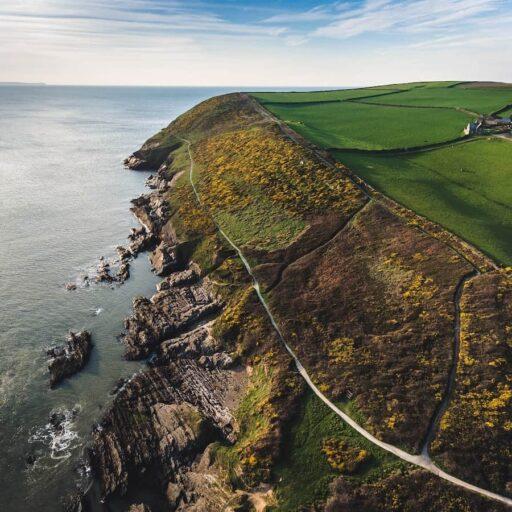 Nature charities united to press for election pledges
A coalition of UK conservation charities is calling for party manifestos to include radical commitments to nature ahead of next year's general election. Eighty charities have joined forces with celebrities including Chris Packham on the Nature 2030 campaign, led by Wildlife and Countryside Link (WCL).
It asks political leaders to back a five-point plan, which includes making polluters pay for restoration, more cash for nature-friendly farming and the creation of thousands of green jobs in habitat revival.
WCL said that its research uncovered widespread disillusionment with current government efforts on environmental issues – only 10 per cent of people believe decision-makers are doing well in key areas, it claimed.
Naturalist and explorer Steve Backshall, another backer of the campaign, said: "Nature isn't a 'nice thing to have', it's a necessity, and it's time that all political parties stepped forward to deliver better for nature." Support Nature 2030 by signing its open letter here.
Image: Red Morley Hewitt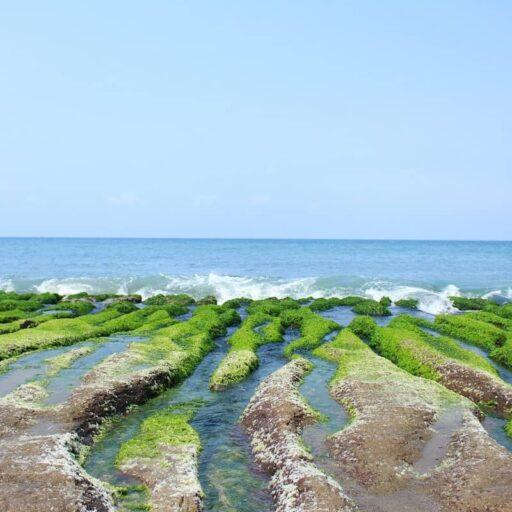 Scientists discovered a green source of B12 for vegans
Algae could help plug a micronutrient gap in plant-based diets by providing crucial vitamin B12, researchers say.
The nutrient maintains healthy blood and nerve cells, and helps to make DNA. It's created by bacteria in the digestive systems of cows and sheep, meaning meat and dairy-free diets are severely lacking.
B12 deficiency can cause weight loss, fatigue and nausea, and make people more susceptible to heart disease and anaemia. However, scientists at the University of Cambridge believe that the ability of certain types of aquatic algae to harvest B12 from their surroundings could be exploited to address the unreliability of some existing supplements.
"A lot of supplements out there don't have the correct type of B12 that humans need," Prof Alison Smith, head of the university's plant metabolism group, told Positive News. "We discovered certain algae accumulate it, they're fast growing and full of other nutrients that are very good for you."
Image: Chang Patrick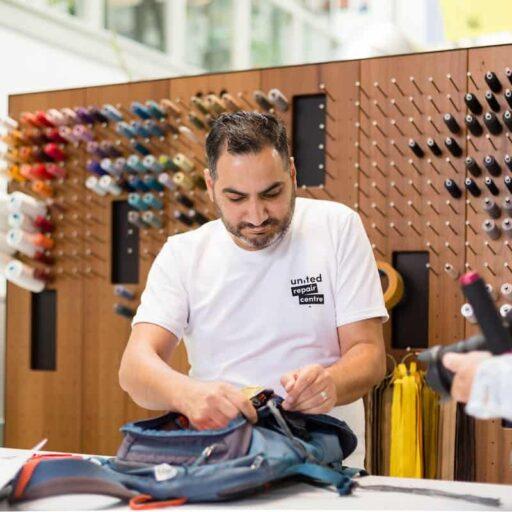 A repair shop run by refugees is set to open in the UK
A ray of hope brightened a dark week for immigration in the UK as a Dutch social enterprise announced plans to launch a refugee-run repair centre in England.
The controversial Illegal Migration Bill is set to become law after passing the House of Lords. It will allow the government to detain and remove anyone who enters the UK without permission, and has been criticised by the UN.
Social entrepreneur Thami Schweichler, however, is undeterred. After co-founding Amsterdam's United Repair Centre – a clothing repairer staffed by refugees – he plans to bring the concept to Leeds, with London mooted as a possible location for a third workshop. As well as refugees, the centre will recruit long-term unemployed people.
United Repair reworks some 25,000 garments a year that would otherwise be binned, and enjoys the backing of major brands including Decathlon, Lululemon and Patagonia.
Read the full story here.
Image: United Repair Centre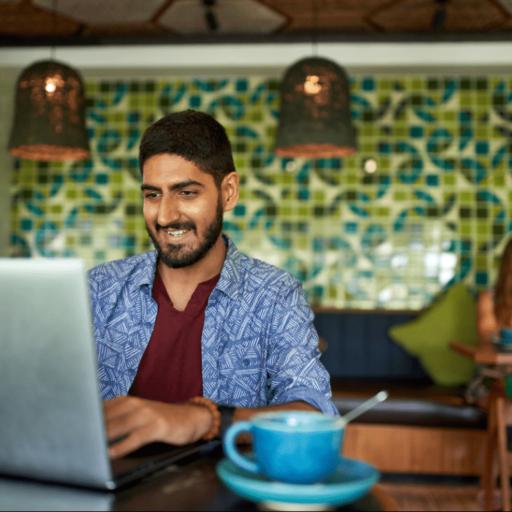 The best jobs with purpose were revealed
Jobseekers are in luck this week as employment platform Escape the City released their annual ranking of the most impactful and forward-thinking organisations to work for.
Finding higher purpose in the daily grind has become increasingly important in the last decade, especially since the Covid reset. A report by Escape the City – an online space for job hunters seeking work that matters – revealed that almost three quarters were re-evaluating their path since the pandemic.
Escape the City founder Dom Jackman told Positive News that employers were "upping their game" to meet the demands of job hunters. "I'm always impressed that organisations are willing to subject themselves to Escape 100 because it's a really rigorous test," he said.
Here are the best firms to work for in 2023.
Image: julief514/iStock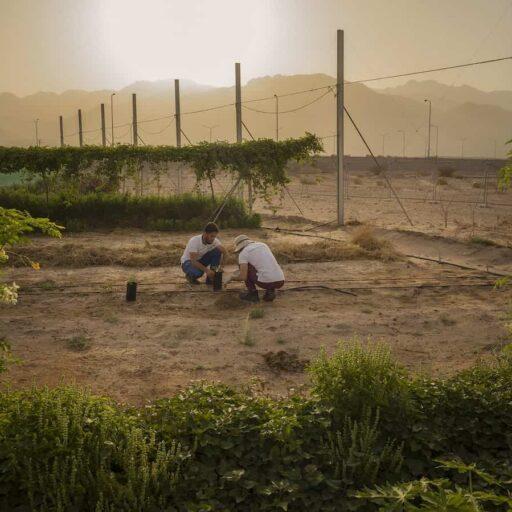 A desert farm offered a lesson in food security
In one of the world's driest places, water is flowing and crops are growing.
Welcome to Aqaba on Jordan's Red Sea coast, where the desert farmers are at work. This is one of the world's most water-poor countries – a place that imports 98 per cent of its food – yet cucumbers, peppers and passion fruit are thriving.
It's part of the Sahara Forest Project, and it's showing how farming can adapt to the challenges of climate change and water scarcity. And this futuristic farm is just getting started, as we reported this week.
Read the full story here.
Image: Klaus Thymann
Main image: Carmel Arquelau
Help us break the bad news bias
Positive News is helping more people than ever to get a balanced and uplifting view of the world. While doom and gloom dominates other news outlets, our solutions journalism exists to support your wellbeing and empower you to make a difference towards a better future. And as Positive News' audience and impact grows, we're showing the rest of the media that good news matters.

But our reporting has a cost and, as an independent, not-for-profit media organisation, we rely on the financial backing of our readers. If you value what we do and can afford to, please consider making a one-off or regular contribution as a Positive News supporter. Give once from just £1, or join 1,000+ others who contribute an average of £3 or more per month. You'll be directly funding the production and sharing of our stories – helping our solutions journalism to benefit many more people.

Join our community today, and together, we'll change the news for good.