Turkey twizzlers are out, playground wheat fields are in. At these primaries, soil health and growing school dinners are at the heart of the curriculum
The Friday afternoon queue is building in the playground of Greenside primary school in Shepherd's Bush, west London. Members of the community are lining up to buy freshly baked focaccia, sourdough loaves and cinnamon buns from the school's microbakery. Around the corner lies its newly planted 4 by 6 metre 'field' of wheat.
"Children will be the custodians of our planet," says headteacher Robin Yeats, discussing the decision to place soil education and regenerative agriculture at the centre of this academic year's teaching. "If we can show them they can make a difference in our little garden, children will realise what they can do on a bigger scale."
According to the campaign charity Feedback, food production is the human activity that has the single biggest impact on our planet. So for Greenside, getting the kids growing vegetables and weaving food education into teaching makes complete sense. A recent trip to the local market to recreate an Indian family dinner based on a film seen by Year 3 – each term begins with watching a film – incorporated maths in the form of budgeting and English, via recipe writing.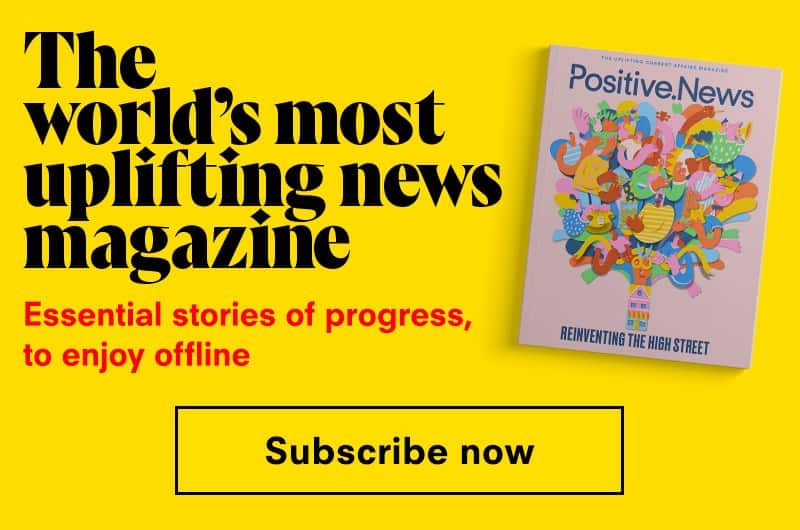 "The kitchen became an integrated learning space," says deputy headteacher Georgina Webber, who led Greenside's transition to cooking its own, exclusively vegetarian, school meals. The prohibitive cost of good quality meat was a key driver. "And being a multicultural school, vegetarian meals are a great leveller," adds Yeats.
Together with fellow state schools such as Mandeville primary school in east London and Bealings primary school in Suffolk, Greenside will be well placed when the Department for Education's new sustainability and climate change strategy comes into play in 2025. The government wants every educational setting to appoint a sustainability lead to "own" a climate action plan.
In Wales, a new school curriculum will be rolled out from September, stating that children and young people will "show their commitment to the sustainability of the planet".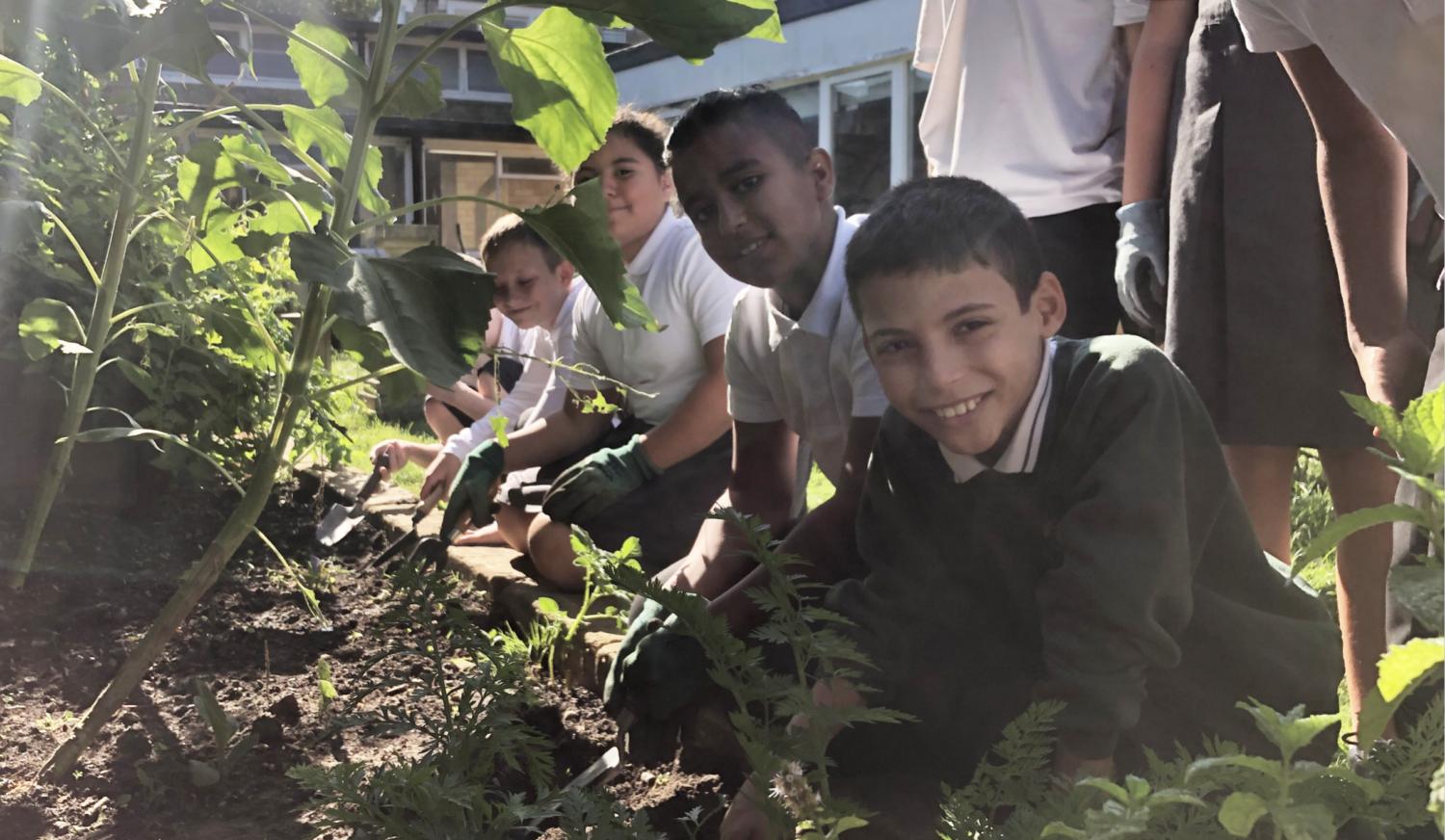 Jessie Kidd, education officer at Cae Tan CSA, a community-supported agriculture project on the Gower peninsula in Wales, welcomes the move. Cae Tan teaches pupils from primary schools in areas of high deprivation how to grow wheat, tomatoes, onions, flowers and herbs. They winnow and grind the wheat to flour, then have a celebration day where they bake pizzas for the whole school in a wood-fired oven. 
"Children ask me: 'Why is there so much meat on [our] school menu if it is high in carbon emissions?'" says Kidd. "'Why do we eat food with bad chemicals?'". They are pertinent questions for children to be asking. 
After a day on the farm, one teacher told her: "We have a pupil who only eats chicken nuggets. Today, he ate beetroot, raw onion, green beans and tomatoes. It was extraordinary."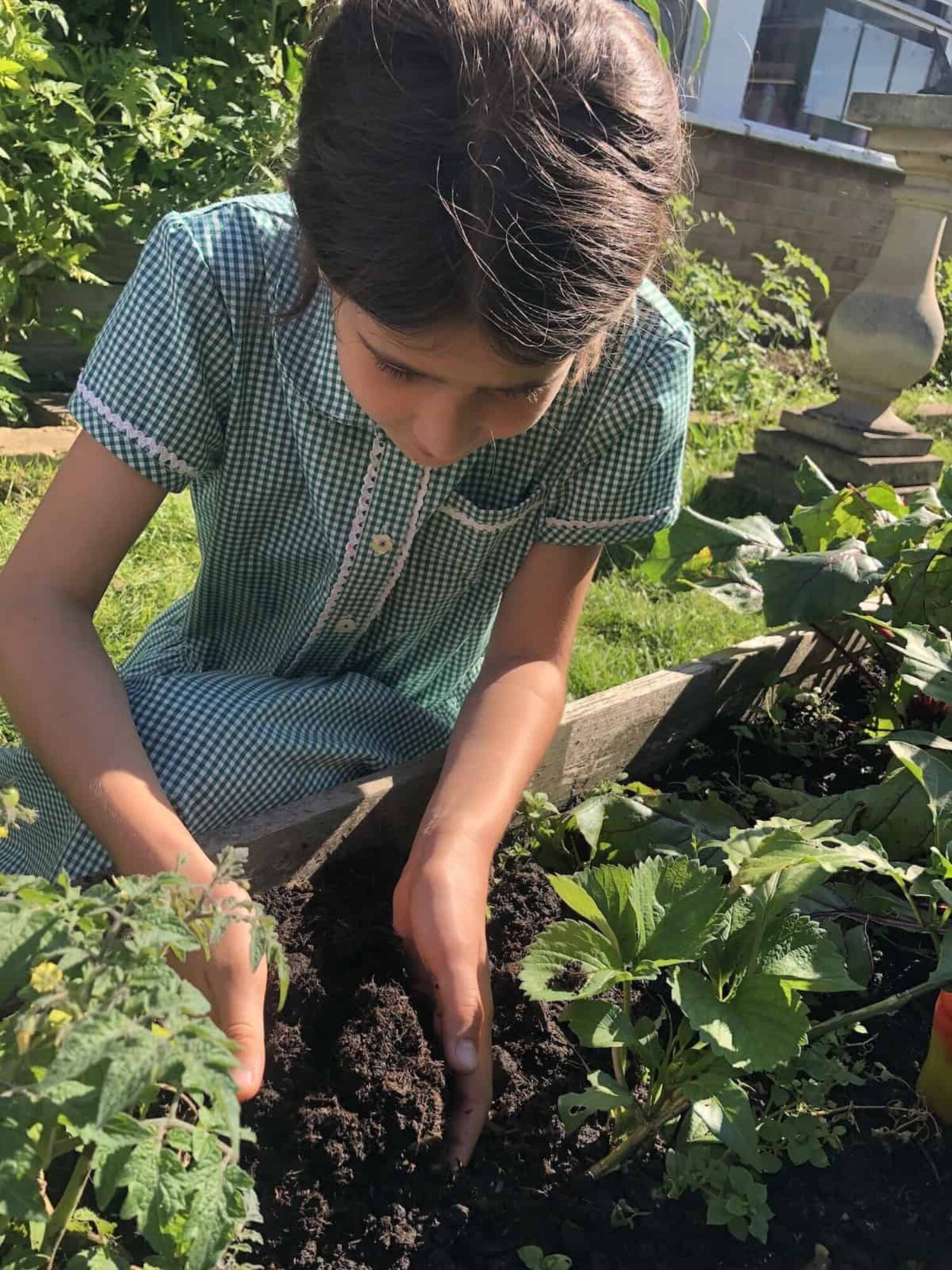 Nicole Pisani, co-founder of Chefs in Schools, says that of the 58 schools currently working with the school food transformation charity, half joined in the last two years.
It's a sign, she notes, that more schools want to be part of this bubbling food movement. "If [food education] is taught alongside another subject, it would be just a phase. Integration is the key," Pisani says. "But it boils down to senior leadership: you have to want to do it."
Schools that are going green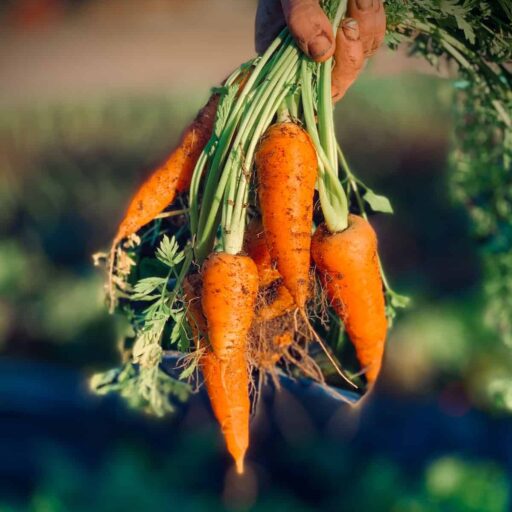 Mandeville primary school, Hackney, London
School lunches are prepared on-site at Mandeville primary school, home to The Hackney School of Food. "My advice is: don't pitch it as 'healthy'," says executive headteacher Louise Nichols, pointing to early opposition from parents who were concerned about hungry children and pupils suspicious of meals they didn't recognise.
So, when the school wanted to source fresh fish from Devon, it decided to shape them like standard fish fingers. The children loved them. After a while, the kitchen stopped making them like fingers. Then, they dropped the breadcrumbs. "The children now eat fish that look like fish," says Nichols.
Image: David Holifield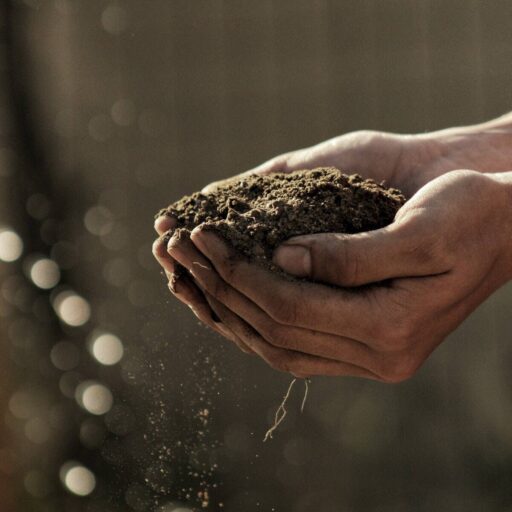 Bealings primary school, Suffolk
In addition to on-site polytunnels and a pizza oven, Bealings appointed Grow Cook Eat as its caterer in April. The company uses mostly organic and local ingredients. The children recently spent a day learning about regenerative farming in the fields behind the nearby Grange Farm Shop. "Local companies want to support us – it's not always as expensive as you think," says headteacher Duncan Bathgate. "It's important to look after our corner of the planet and eating is part of that."
Image: Gabriel Jimenez
Main image: Greenside primary school
Help us continue to break the bad news bias
Positive News is helping more people than ever to get a balanced view of the world – one that supports their wellbeing and empowers them to make a difference towards a better future. And as our audience and impact grows, we're showing the rest of the media that good news matters.
But the UK's cost of living crisis is affecting our income, with fewer people able to commit to a magazine subscription – which has traditionally been our main source of funding. Plus, paper and printing costs keep rising.
We don't want to put a paywall on our website, because we believe everyone should have the chance to benefit from good news. But we won't be able to continue funding our online reporting without your help.
If you value what we do and can afford to, please consider making a one-off or regular contribution as a Positive News supporter. We need 1,000 readers to contribute just £3 per month to get us through this challenging time.

And remember, as a not-for-profit, we work only in service to you, and all funds go towards our journalism.