Natural haircare is the next frontier for people who want to return to beauty basics. Making your own may not be as easy as mixing coconut oil and lavender and calling it a conditioner – but it is possible
"I made my first deep conditioner with yogurt, honey and eggs," says Montreece Soares, thinking back to 2013, when she started experimenting with creating her own haircare products at home.
Buckinghamshire-based Soares, who was living in the US at the time, was unhappy with the condition of her hair, finding it slow to grow and prone to breakage. She couldn't afford expensive treatments, so began to investigate homemade alternatives. "I have low-porosity hair, which means it has trouble retaining moisture," she explains. 
After watching many YouTube videos, she arrived at a formula for a sealing hair butter, which today is the first product in her new natural haircare line, Dare to be Natural. It's made from shea butter, jojoba oil, olive oil, sweet almond oil and vitamin E. 
Soares is part of a growing trend to go back to beauty basics: according to Euromonitor International, over 40 per cent of global 'beauty consumers' use a DIY product on a monthly basis, and demand for natural and organic cosmetics is similarly rising.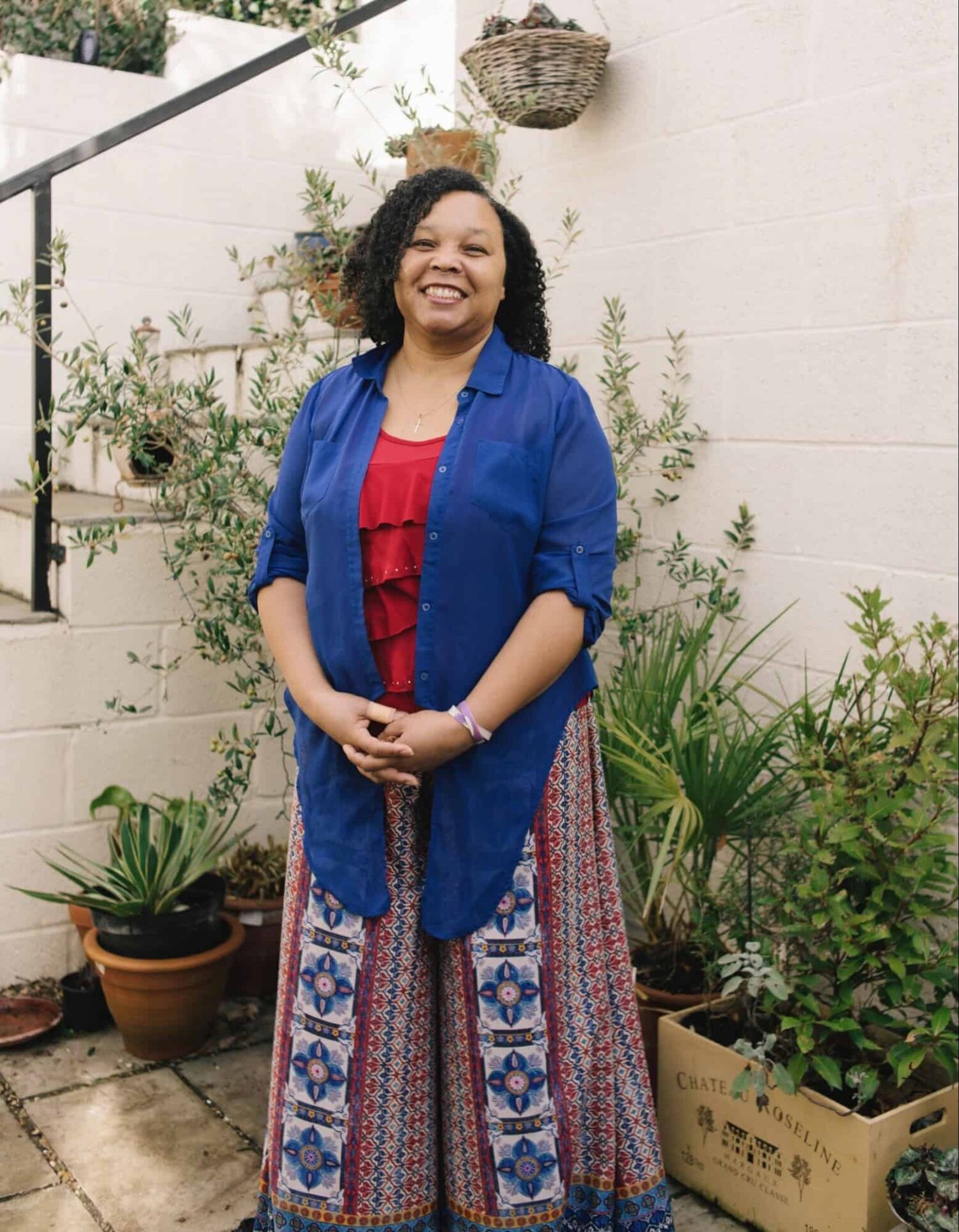 While DIYers tend to gravitate towards homemade skincare as a first port of call, interest in natural haircare is growing too. It tends to be more complex, experts point out, but with a bit of research, tuition and the right ingredients and equipment, it can be a fun and enlightening process. Soares was initially self-taught, but has since completed the School of Natural Skincare's Diploma in Natural Haircare Formulation, which has helped to solidify her knowledge and give her the confidence to market her own products.
Splitting hairs: the fine details 
Tina Svetek, a biotechnologist and formulation tutor at the School of Natural Skincare, explains that hair is more sensitive to pH levels than skin, so finding a balance is important. Whereas normal skin can more or less rebalance its pH if exposed to something slightly too acidic or alkaline – a harsh soap for example – hair is less responsive.
Hair is generally happiest with slightly acidic products; the cuticles of a hair shaft, like scales, will open after being exposed to something too alkaline. "This will mean that hair is much more likely to break or tangle," says Svetek. "It's also going to dry out faster."
Beyond your kitchen cabinets, certified natural or organic ingredients can be sourced from specialist suppliers. Soares plans to craft a range of products for her line, including shampoos and conditioners, and recommends making a list of what you need for all your recipes, as some suppliers have minimum order requirements.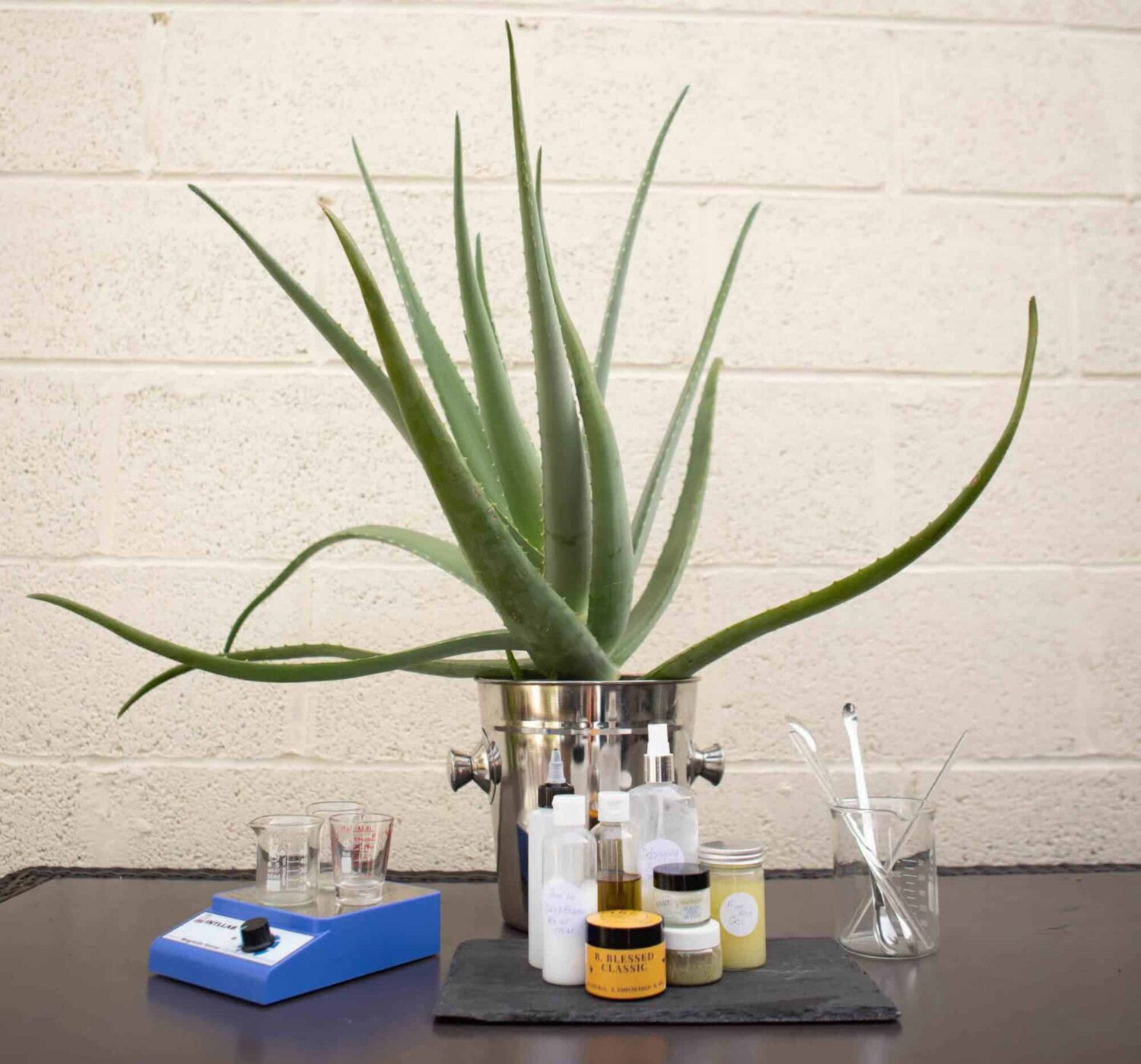 For those seeking more planet-friendly products, long lists of ingredients with equally long names don't tend to sit well. But Svetek explains that even certified natural or organic products will have complex-sounding ingredients. For example, surfactants are what give shampoos their foaming and cleansing power. Coconut oil is commonly used, but it needs to be chemically processed to become a surfactant.
The resulting product is called sodium lauryl sulfoacetate. "It's permitted in certified organic and natural ingredients, it's coconut derived, and although it sounds like a toxic chemical, it's not," says Svetek. Education on the nomenclature used in cosmetics is incorporated into the School of Natural Skincare's courses.
"One thing I like to tell people," says Soares, "is that these names are not necessarily scary." She recommends the European Commission's CosIng database or cosmeticsinfo.org for more information about ingredients and how they're used.
Although all ingredients in conventional haircare products have undergone rigorous safety testing, the industry isn't known for prioritising environmental sustainability. So those motivated to make their own in order to live more sustainably, can take comfort in the high standards that certified organic and natural ingredients meet.
For example, Svetek explains that a chemical process called ethoxylation is sometimes carried out to make sodium lauryl sulfate – a harsh but effective surfactant sometimes found in conventional skin and hair products – less harsh. Afterwards, it's softer on the skin, while remaining very good at foaming and cleansing, but trace amounts of a carcinogenic chemical can be released during ethoxylation. For this reason, ethoxylation is not permitted in the processing of certified organic and natural ingredients.
So, relying on kitchen cupboard staples to make effective, appropriately pH-balanced haircare products can be tricky, at least in terms of shampoo, but going down the certified organic or natural route is an option. Just be prepared to get stuck in. And, provided your recipe is from a trusted source, some conditioning products such as hair masks can be whipped up from a few simple ingredients at home.
Main image: Park Street