As gender stereotypes are increasingly being called out in society, the skincare industry is forging a new, less binary path
Many women who date men have, at one point or another, had to have the 'please stop using my expensive skincare' chat. Whether it's the painfully expensive bottle of serum that went missing, or realising they've been using your exfoliator in the shower – the idea that men enjoy engaging in skincare routines is nothing new. 
But Gareth Després, director of the UK-based School of Natural Skincare – where people can learn to make their own natural and organic cosmetics – says that many of the existing products for men miss the mark. "One of the issues I see with men's skincare is people latching on to the stereotypical 'masculine essence': all about sex, look, appeal, strength and power. But men's skincare is much more than that," says Després, noting that many men he speaks to don't find this sort of branding appealing. 
And it is precisely this captive market that savvy brands are beginning to cater to, eschewing the marketing patterns that have historically been used to target specific genders. This means less pink for women, less blue for boys, and moving away from tired adjectives – that women are soft and gentle, and men are rough and ready.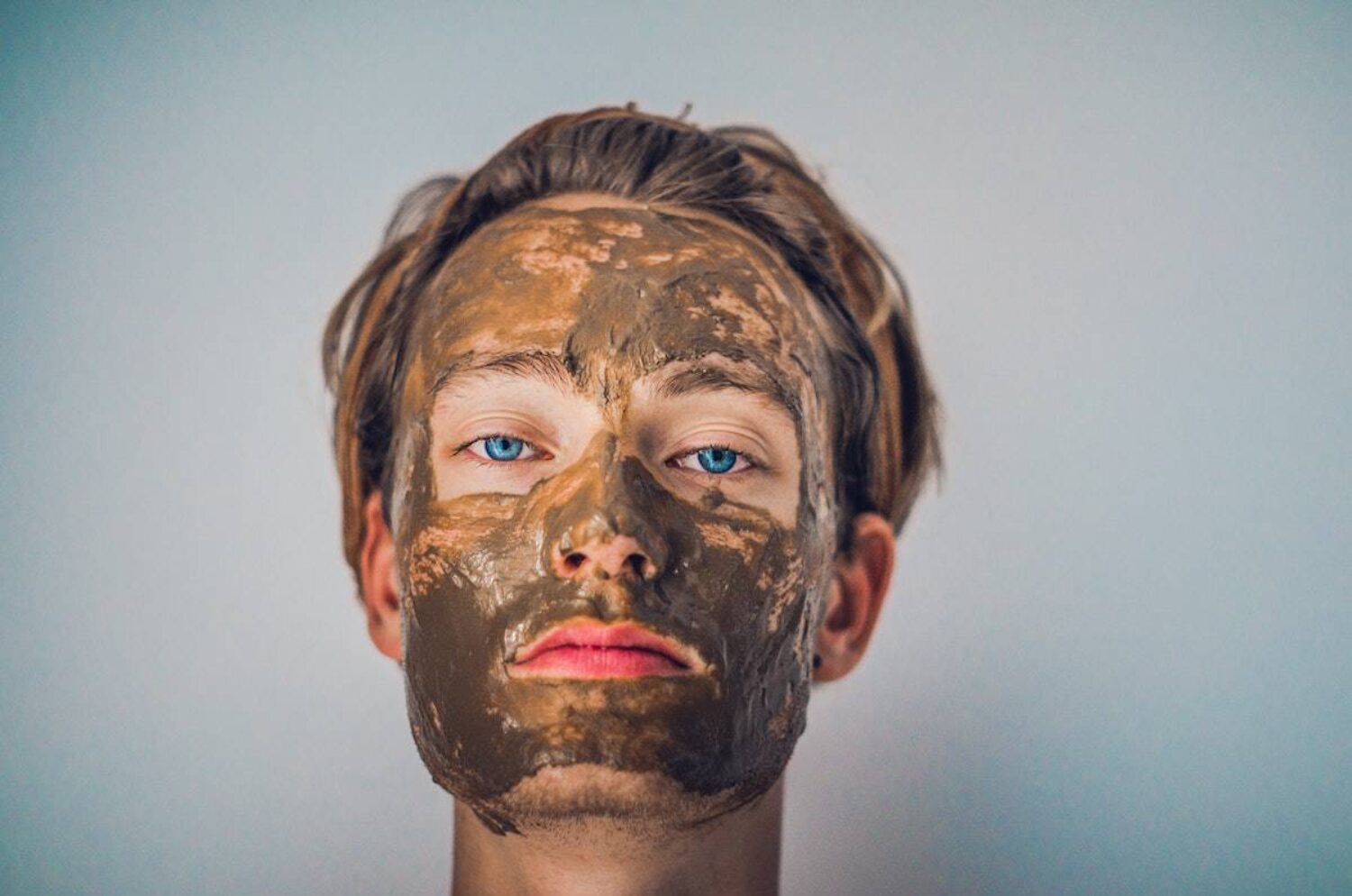 Després feels the demand is there, having noticed more and more men signing up for courses at the School of Natural Skincare over the past few years. He and his team have observed an increasing number of men feeling dissatisfied with what the high street has to offer, turning instead to organic and natural brands that are often more gender-neutral, such as Neal's Yard, Green People and Weleda. "Men don't typically gravitate to something that's perceived to be overtly feminine," he says, "but brands in the natural market tend to have more neutral branding." 
Després attributes this to the fact that people in this market tend to be more focused on the ingredients in the products and their health benefits, rather than how they're packaged. They're also seeking products that are more natural and kinder to the environment, so earthy, neutral tones are generally more popular. 
"It's a developing trend, not a new one," notes Preeti Chotai, a beauty trends and innovation consultant. "I see it as a response to conversations society is having about traditional gender roles, masculine and feminine stereotyping, and the pink tax [the difference in price typically applied to women's products within the cosmetics market]." 
At the same time, she says, consumers are more clued up than ever on how to care for their skin. "Consumers have so much information, because of social media and the internet," Chotai says, mentioning numerous accounts led by experts who dish out advice to huge audiences.
"At one point, they were relying on the brands to tell them how to look after their skin, but now they come to shops knowing exactly what they need."
As a result, Chotai says, people are now more interested in products that address particular skincare needs, rather than those catering to one gender. "The fact that a brand should dictate what men or women should be worried about when it comes to their skin is very outdated," she explains, noting that although men's skin is 20–25 per cent thicker than women's and tends to be more oily, the basics of a good skincare regime apply to everyone.
The beauty industry is taking note. It's evident through the inclusion of male, trans and non-binary models in the beauty campaigns of huge global brands such as Mac and Shiseido. Last year, for example, the latter named trans model and actor Hunter Schafer (pictured) as one of its ambassadors. "We are moving towards shops' skincare sections being arranged by skin type. The future of the market is definitely much more neutral in terms of aesthetic, packaging, branding and wording – and is focused on efficacy above all else," Chotai says.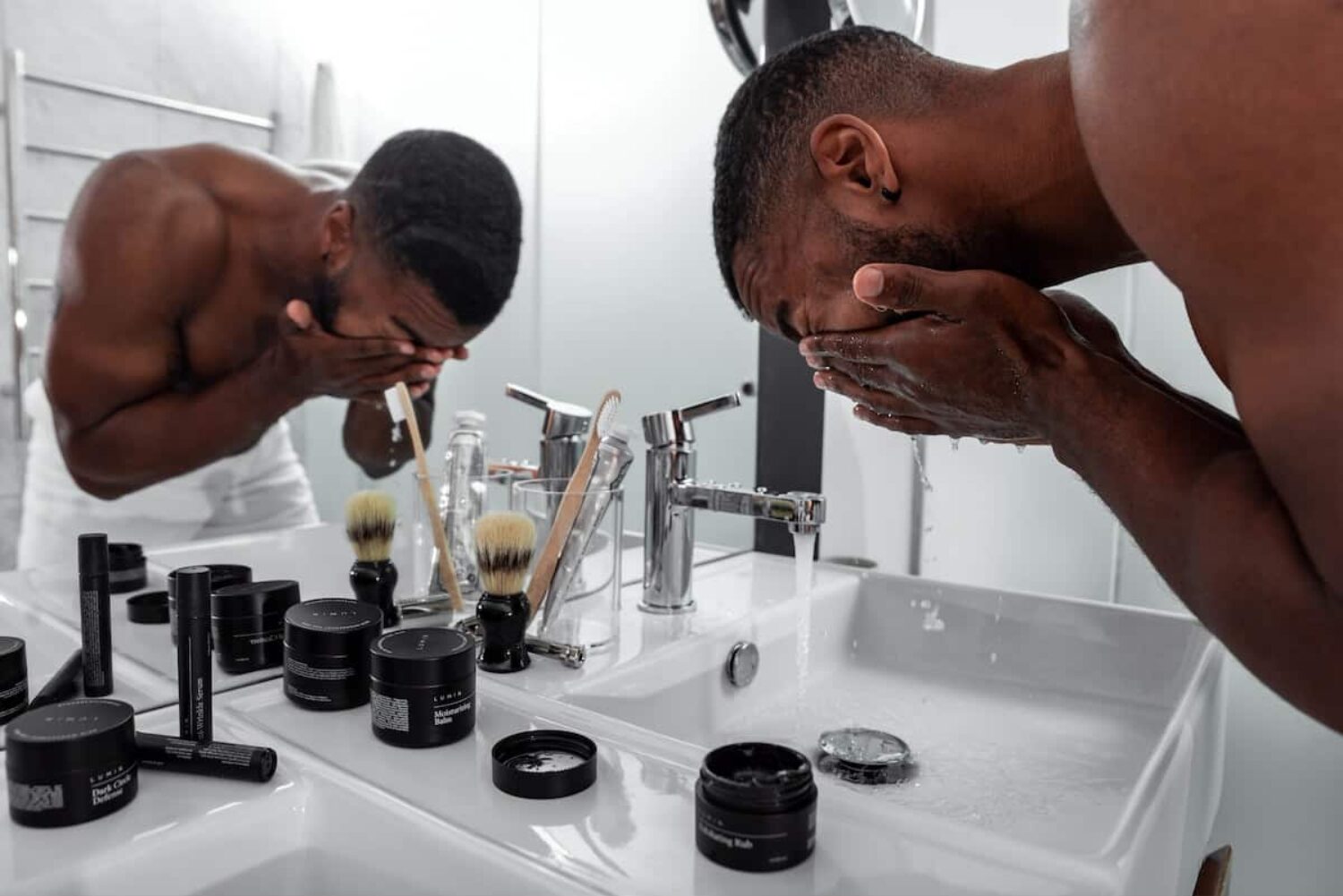 For smaller brands, Després advises not just to go for the stereotypical musky, spicy aromas. Address people's real needs by focusing on three things: skin types, conditions (such as eczema, acne or psoriasis) and self-care. 
And while answering this demand may look like a huge economic opportunity for companies, for Després, it's also a moral one. "I worry about what we're teaching young people," he says. 
Chotai agrees. "Ultimately, these ranges exist to help people feel good about themselves. It would be lovely to live in a world where we don't have insecurities and feel fabulous all the time, but sadly that's still a long way off. In the meantime, arming all people with the products and information they need to look after themselves is a step in the right direction."
Main image: Shiseido