These eight lifestyle habits could extend your life by decades, according to new research. Even doing a few could help
How to live longer? It's a question that's occupied us throughout the ages – from the ancient Pharaohs to today's tech bros – but never before have we had so many answers.
A growing body of research has identified a handful of lifestyle choices associated with longevity – from healthy diets to regular social contact – plus a host of habits that are likely to cut your life short. 
Adding to the evidence is a new US study, which looked at the lifestyles of 700,000 veterans. After adjusting for factors like age, socioeconomic status and race, it found that men who practiced eight healthy habits at the age of 40 would on average live 24 years longer than men with none of the habits. For women, it was 21 years.
Those eight habits are: being physically active, having a good diet, sleeping well, having positive social relationships, managing stress, not smoking, drinking in moderation and being free from opioid addiction.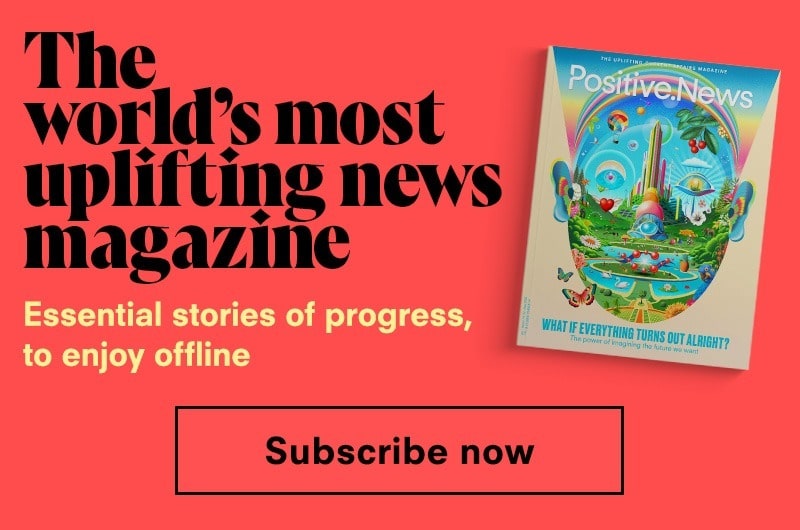 "We were really surprised by just how much could be gained with the adoption of one, two, three, or all eight lifestyle factors," said lead researcher Xuan-Mai T Nguyen, a health science specialist at the US Department of Veterans Affairs. 
The findings coincided with some altogether less cheery research, which forecast that on current trajectory one in five adults in England would be living with a major disease by 2040. But it doesn't have to be that way. 
Prof Rose Anne Kenny, a geriatrician at Trinity College Dublin who was not involved in the US study, told Positive News: "Eighty per cent of the ageing process is within our control, and I find that incredibly heartening. The earlier you start, the better – but it's never too late."
Eight lifestyle habits to help you live longer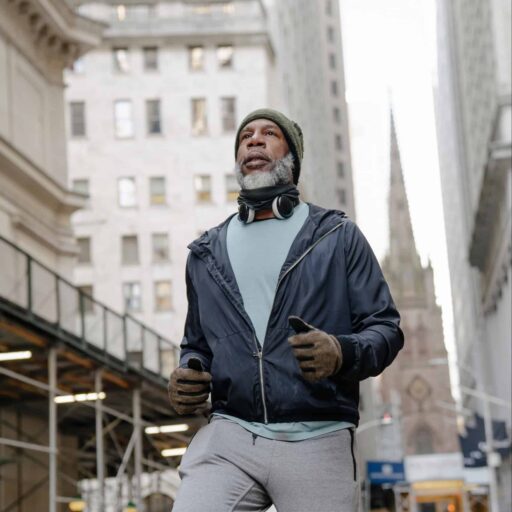 1. Regular exercise
If the idea of regular weekday workouts fills you with dread, don't sweat it — at least not until the weekend.  A decades-long study by researchers in Brazil tracking 350,000 people concluded that cramming exercise into one or two weekend sessions is just as good as spreading it over the week.
The World Health Organization recommends adults get at least 150 minutes of moderate-intensity activity — a walk or gentle bike ride — each week. For more vigorous exercise like running or swimming, it's just 75 minutes.
Read more: How do I improve my motivation to exercise? 10 science-backed tips
Image: Barbara Olsen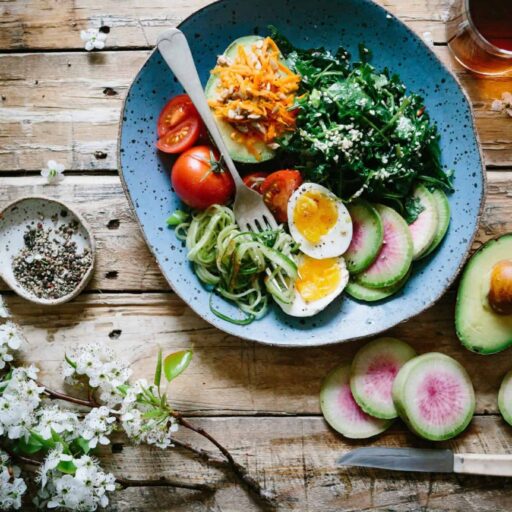 2. Eating well
A good place to start is by following the Mediterranean diet, which is rich in seafood, whole grains, fruits, nuts, vegetables and olive oil. Research links the Mediterranean diet with improved health outcomes, with numerous studies suggesting it can improve heart health, slow ageing, and even speed up recovery from cancer.
Read more: How to boost your immune system: 12 science-backed steps
Image: Brooke Lark
3. Having positive relationships
The US veterans study backs up a growing body of research that suggests having satisfying relationships boosts your health in old age.
Earlier this year, the University of Queensland, Australia, published the results of a decades-long study of 8,000 women. It concluded that having good relationships with people was linked to a lower risk of developing long-term conditions such as diabetes, heart disease and cancer.
Read more: The secrets to a successful relationship – according to Positive News readers
Image: Anna Tarazevich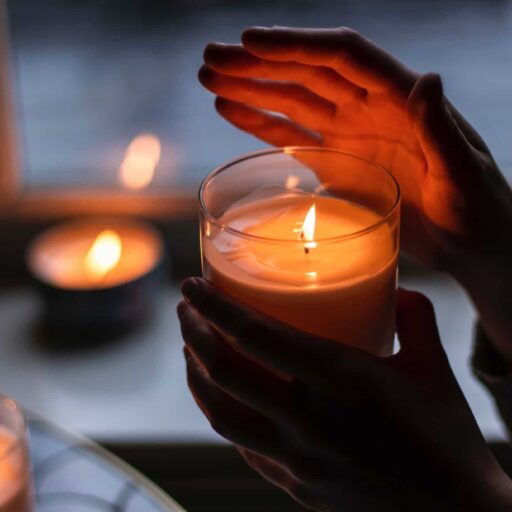 4. Managing stress
Nurturing self-kindness can help us navigate stressful situations, says Juandri Buitendag, founder of JB Wellness Dynamics, a London-based psychology therapy practice. That begins with setting boundaries. 
"Put away your laptop and your work. Make sure you take that lunch break. If you stay away for a weekend, make sure you don't work," she told Positive News. "If you're not well then take time off. It allows us to be more focussed and happier in what we do."
Another approach that Buitendag recommends is to keep a gratitude journal, in which you write down three things you're grateful for each day. "Being in the here and now and noticing the smaller things helps us to foster a more positive mindset," she said. 
 Image: thevibrantmachine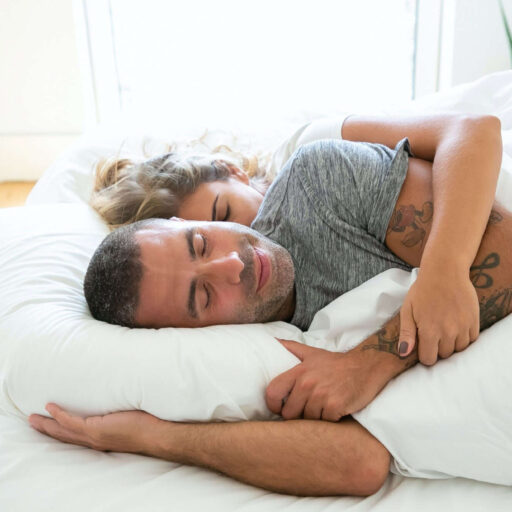 5. Sleep well
"The perfect night of sleep varies enormously from person to person," said Prof Russell Foster, who heads up the University of Oxford's Sleep and Circadian Neuroscience Institute. "The key thing is working out how much we need individually — it could be as few as six hours, or as many as 10-and-a-half."
Foster believes one of the biggest enemies of sleep is — ironically — anxiety about not getting enough of it. "Most people don't have a sleep problem, they have an anxiety or stress problem," he said.
Read more: Sleep: here's how much you really need for optimal cognition and wellbeing
Image: Kampus Production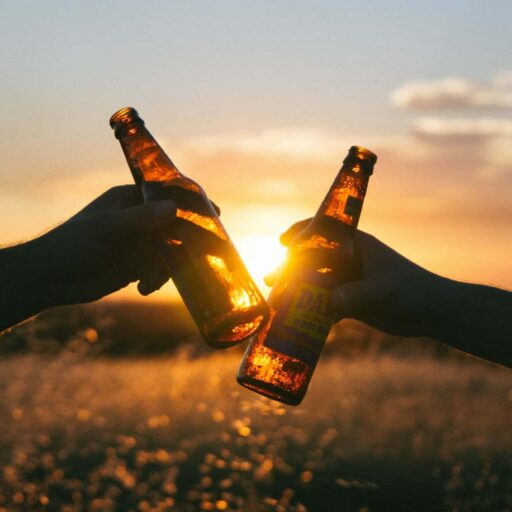 6. Drinking in moderation
Guidelines vary depending on where you live, but the UK's National Health Service (NHS) recommends drinking no more than 14 units of alcohol a week, spread across three days or more. That's around six medium glasses of wine, or six pints of beer. If you do drink, try and quaff as early as possible in the evening because it affects your sleep cycle. 
Image: Wil Stewart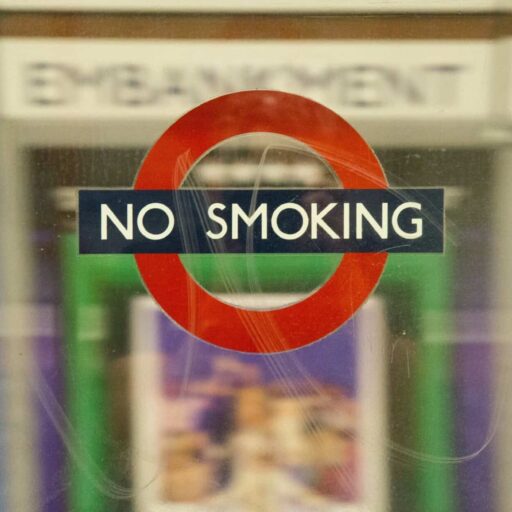 7. Not smoking
Quitting smoking is one of the surest ways to improve your health. The NHS has a wealth of information here for those looking to quit the ciggies.  
Image: Lex Guerra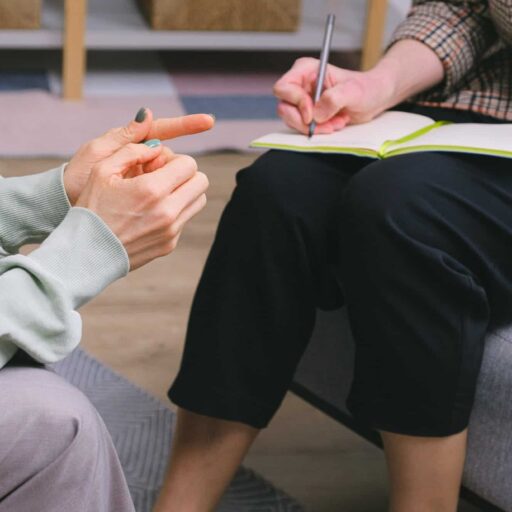 8. Being free from opioid addiction
The level of support for drug addiction depends on where you live, but if you're a resident of the UK, you're entitled to NHS care. Find out more here.
Image: SHVETS production
Main image: RDNE Stock project
Help us break the bad news bias
Positive News is helping more people than ever to get a balanced and uplifting view of the world. While doom and gloom dominates other news outlets, our solutions journalism exists to support your wellbeing and empower you to make a difference towards a better future. And as Positive News' audience and impact grows, we're showing the rest of the media that good news matters.

But our reporting has a cost and, as an independent, not-for-profit media organisation, we rely on the financial backing of our readers. If you value what we do and can afford to, please consider making a one-off or regular contribution as a Positive News supporter. Give once from just £1, or join 1,000+ others who contribute an average of £3 or more per month. You'll be directly funding the production and sharing of our stories – helping our solutions journalism to benefit many more people.

Join our community today, and together, we'll change the news for good.