Eco labels are being trialled in the UK this month, while some brands are using them voluntarily. Could they help cut carbon emissions?
They have become a regular sight in supermarkets. Those meticulous shoppers who can be seen stooped over a packet, scouring the label for information that might persuade them to put it back on the shelf. Palm oil, perhaps. Sodium. Fat. Sugar. You may be one of those people yourself.
If you are, you'll soon have even more data to digest. A trial of eco labels for food and drink products has begun in UK supermarkets, ahead of a planned rollout across Europe from 2022.
Under the system, products including meat and vegetables are graded on carbon emissions, biodiversity impact and water usage from farm to supermarket. Items are given a rating of A* to G, as well as a red, amber or green colour to denote whether they have a large, medium or small ecological footprint. Scores are based on the individual merit of a product, rather than a generic rating for a food type.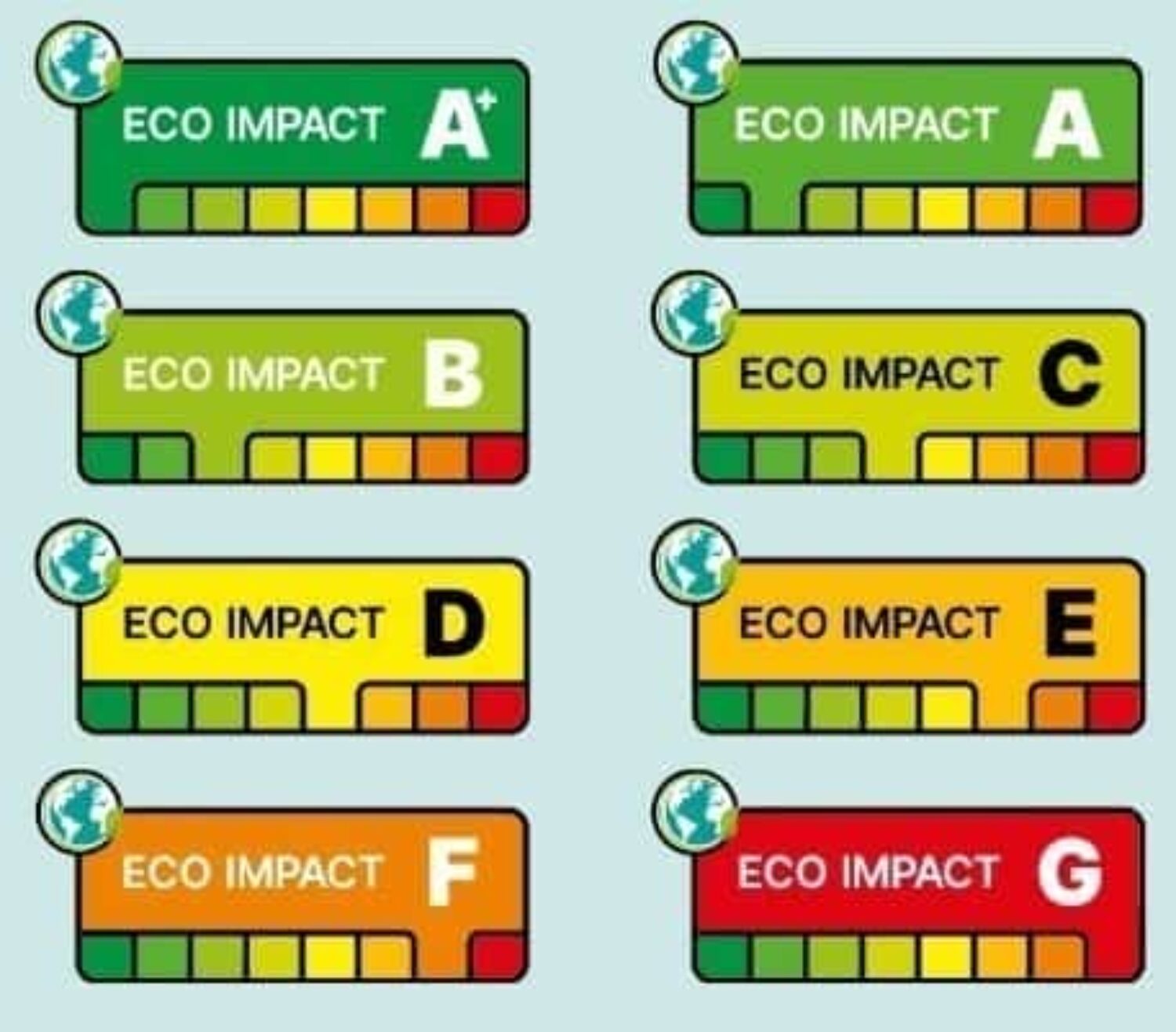 The system is being overseen by Foundation Earth, a nonprofit that has got brands including Costa Coffee, M&S and the food delivery company Abel & Cole onboard.
"The launch of Foundation Earth is a very significant moment for the European food industry," said Andy Zynga, chief executive of EIT Food, the European Commission's food innovation programme. "It will bring about a credible and clear front-of-pack environmental labelling system on food products right across the continent."
A separate trial of eco labels, led by the University of Oxford, is underway at a dozen cafeterias in the UK. Meanwhile, some brands are going it alone, launching their own labels to communicate their eco credentials with customers. Oatly is one of them. Avallen Spirits, which makes calvados, is another.
"We can't wait around for government legislation" said Avallen co-founder Tim Etherington-Judge, a former Greenpeace campaigner. "Some brands need to lead on this."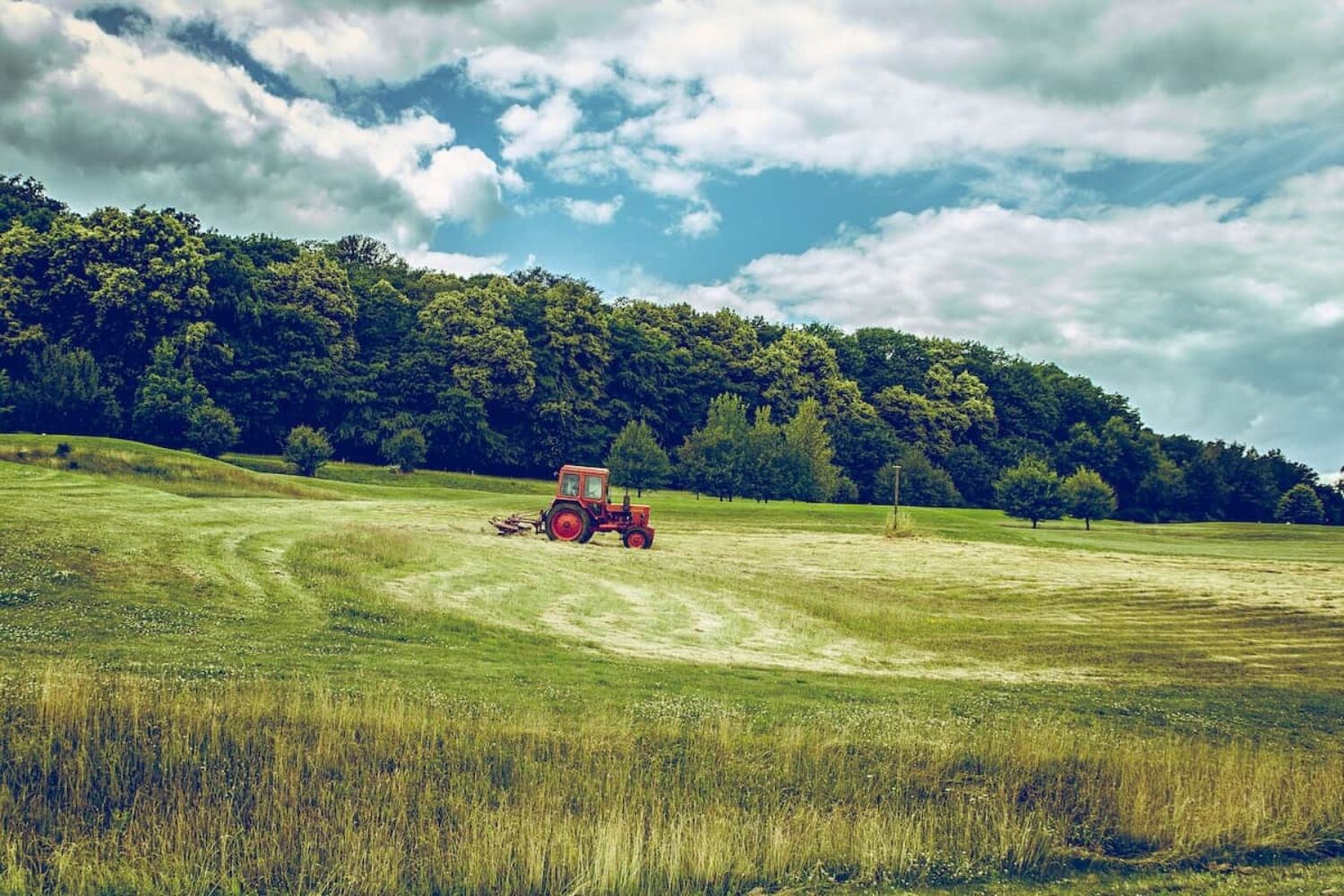 It is, perhaps, no surprise that Avallen is taking initiative. According to a recent Life Cycle Assessment (LCA) report, which calculated the environmental impact of its calvados, each 700ml bottle removes 2.73kg of CO2 from the atmosphere. A label communicating this could be an effective marketing tool.
"Maybe, but that's not the reason why we are doing it," said Etherington-Judge. "It's about influencing the drinks industry and trying to steer it towards a more sustainable future. We believe this is the direction the industry should be going."
As well as listing water usage and CO2 emissions (or lack thereof), Avallen uses carbon equivalent data to communicate its ecological footprint. Each bottle, the label explains, is the equivalent of not driving a family car for 13 miles.
Even if other brands follow Avallen's lead — or are legislated to do so — are eco labels likely to influence people's behaviour? A 2015 study offers reasons for optimism. It found that nutritional labels increased the proportion of people selecting healthier products by 18 per cent. Meanwhile, a systematic review of 60 other studies concluded that nutritional labelling increased vegetable intake by 13.5 per cent.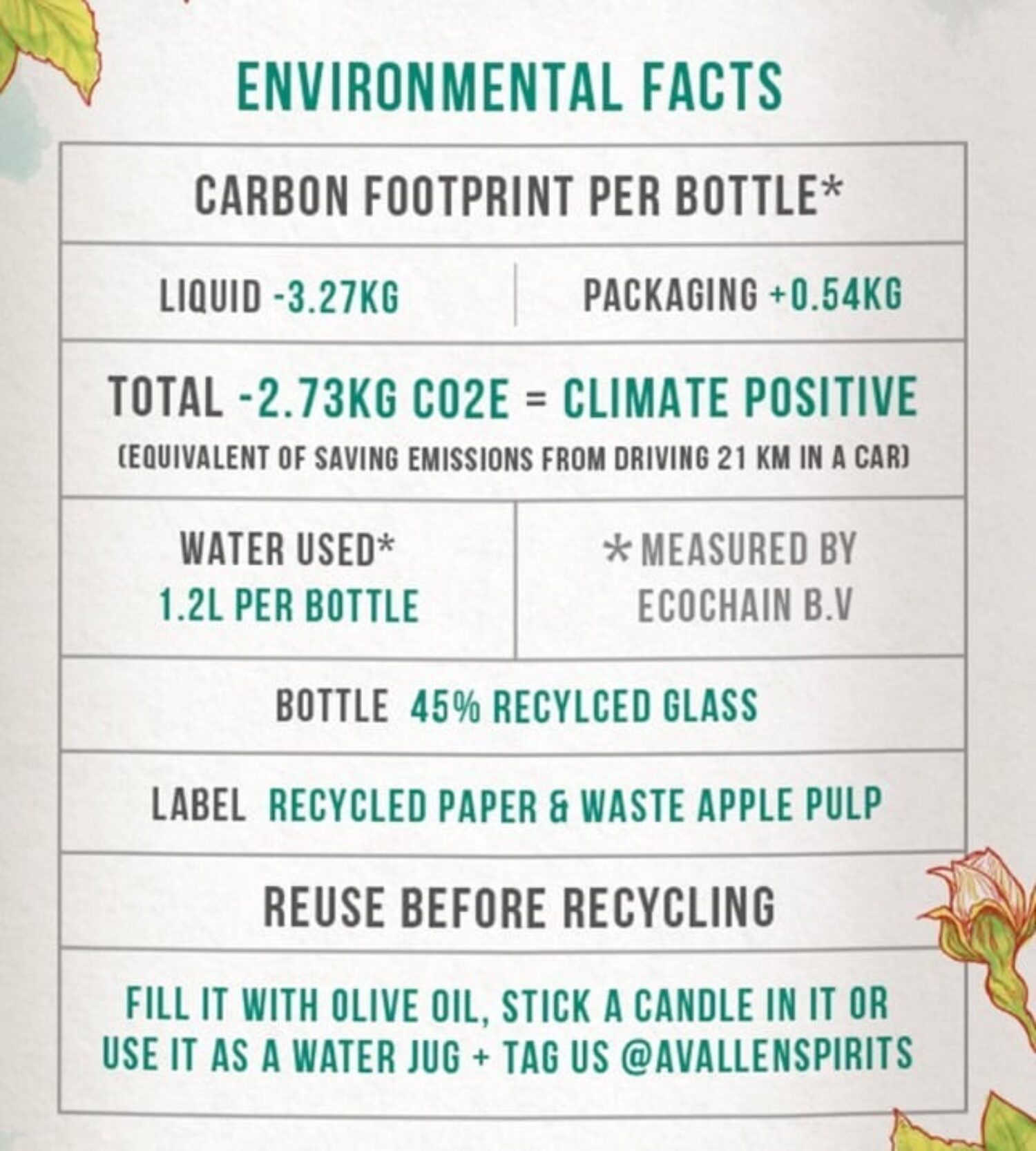 But where food labelling is perhaps most effective is in changing the habits of brands, rather than shoppers. At least that's according to Sean Cash, an associate professor at the Friedman School of Nutrition Science and Policy at Tufts University in Massachusetts, US.
"Even if consumers aren't all rushing to steer away from the highest emitters, the fact that some are and everyone can see what everyone else is doing, could be a major spur for change," he told Positive News. "That's where I see a huge amount of potential."
Cash gives the example of US legislators requiring food companies to disclose how much trans fatty acids were in their products. The law came into effect in 2006 and producers soon started reformulating recipes to eliminate unhealthy trans fats — or at least get them low enough to round down to 0g.
"We got most of the way towards a removal of trans fats from the processed food supply in the US just through a requirement of disclosure," he said. "It was almost as good as a ban."
Even if consumers aren't all rushing to steer away from the highest emitters, the fact that some are could be a major spur for change
Cash believes that another positive outcome of carbon labelling could be its potential to normalise sustainability and put it at the forefront of people's minds. "When we look at tobacco labelling, I don't think any one warning label did a whole lot," he said. "But together the whole set helped denormalise cigarette smoking."
For carbon labels to be a success, however, they will need to be a legal requirement and consistent in their messaging, with one dominant set emerging. Foundation Earth's trial suggests that could be on the horizon. Until then, they will likely be used as a marketing device, if at all.
"It's exciting that the trial is going ahead because it's the first step towards government legislation," said Etherington-Judge. "We need to reach the point where sustainability is not a marketing tool, but how you do business."
Main image: d3sign/Getty Images