In the UK, suicide is the biggest killer of men under 46. In response, male walking groups are launching to tackle the taboo of poor mental health and provide support to vulnerable blokes
"A while back, after a traumatic incident, I realised that I was not coping, and needed to talk to someone," recalls Dean Corney, a firefighter with the London Fire Brigade. "I went to work the next day, got the chaps together and said: 'Look, I'm not coping, and need to talk.' The response was immediate and positive, with others coming forward and admitting they also needed help coping with mental health problems."
In response, Corney and his colleague, Mark Smith, decided to set up a men's walking group in Beckenham Place Park, south-east London, open not just to firefighters but men from all walks of life. 
"We thought that it would just be the two of us, but 10 people turned up, and the group has since gone from strength to strength, with some men joining regularly and others dipping in and out, as they feel the need."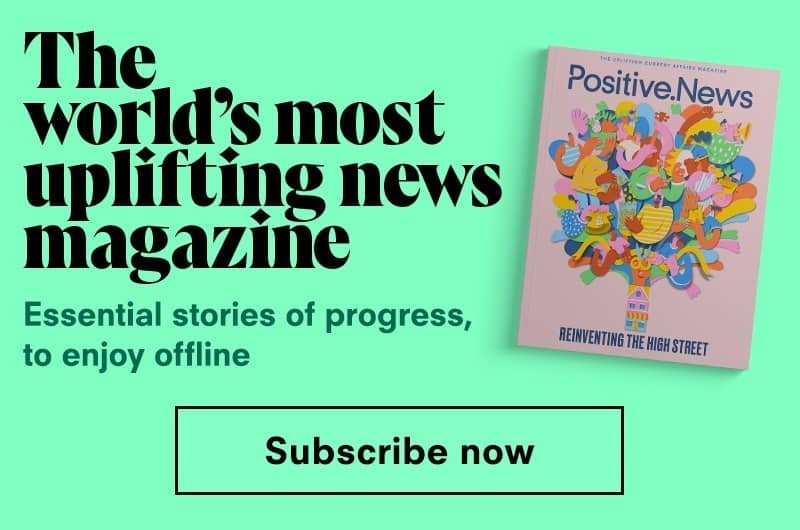 The groups are organised by the Fire Fighters Charity and provide a safe, non-judgemental space for the men to open up, says Corney.
"Men often don't want to show weakness in front of women or their families, and equally don't want to come to confined spaces, such as a meeting in a village hall," he says. "But walking in nature, in the fresh air is good for you in so many ways, and just being with other like-minded men, whether you want to talk or not, is helpful in itself."
Across the UK, similar groups are springing up aimed specifically at men and actively trying to get them walking and talking in nature.
The Proper Blokes Club is one of them. It was founded by Scott Johnson, who began sharing videos of himself on Facebook as he walked around south-east London, talking about his struggles with anxiety. He urged other men to join him, saying "don't suffer in silence, lads". Weekly walking and talking meetups now take place in Southwark, Greenwich, Woolwich and Wallington.
Mental health is not a taboo in such groups. Instead, participants are encouraged to share their experiences and problems.
Talking openly about mental health is something that urgently needs to be encouraged, particularly among men. According to the Samaritans, the suicide rate among men is around three times higher than women in the UK. In fact, suicide is the leading killer of men under the age of 46.
They know that they can cope with anything, because they can talk about it during the weekly walk
But while many white men are learning to take walking and talking in their stride, for black men it can be a difficult hurdle to overcome, explains Maxwell Ayamba, founder of 100 Black Men Walk. His group was originally formed to entice middle-aged black men into the Yorkshire countryside, but is now open to all and calls itself Walk4Health.
"The only places where black middle aged men tend to share a common space are the barber's shops, where they divulge their pent-up emotions and frustrations facing them daily. Mental health remains a taboo in these communities, something people are not prepared to talk about it and many have committed suicide."
He adds: "Creating a space where people are not judged, but treated with kindness, love and respect has gone a long way to help our members."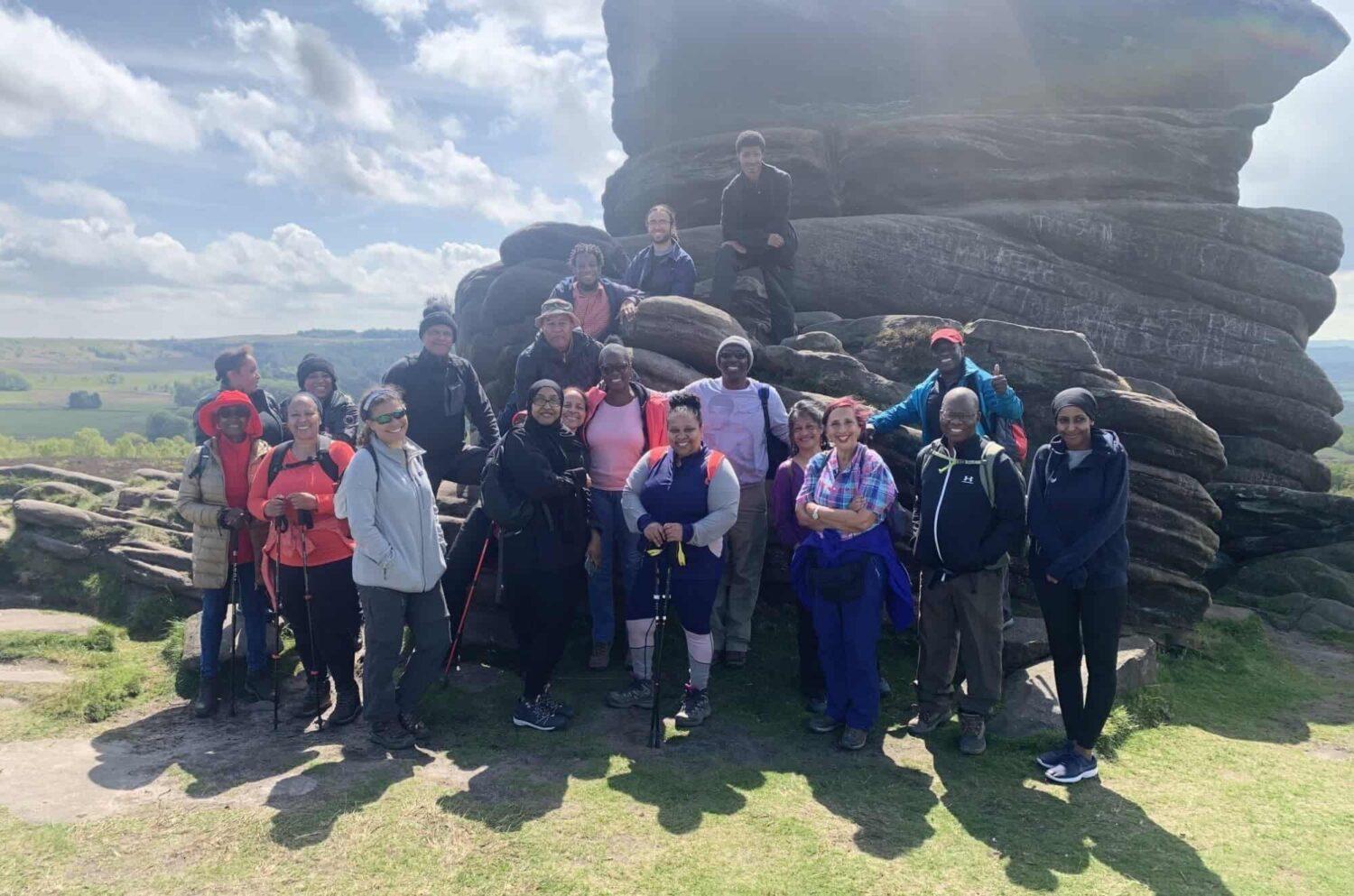 Back in London, Corney says that the walking group he helped launched is so successful that it has spawned offshoots. "We keep being approached about setting up new groups in other areas and now have five regular walks. People even turn up in torrential rain, proving just how necessary these groups are." 
The groups have made a demonstrable difference to the lives of participants, he adds. "Just in our small group, we have five people who were on long-term sick leave but have now returned to work. They say that the group walk is their 'reset' for the week, they know they can cope with anything, because they can talk about it during the weekly walk."
Other places where men connect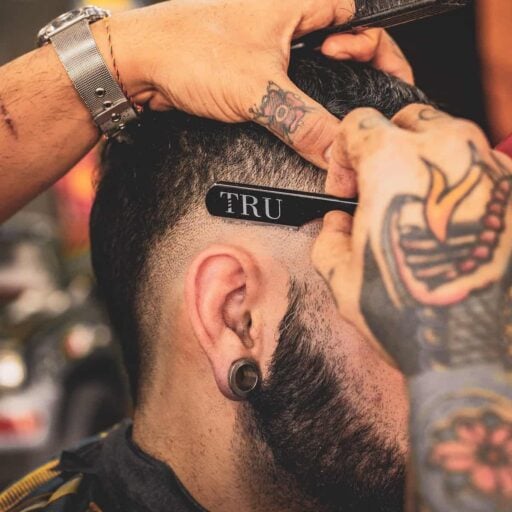 The Lions Barbers Collective
A mental health and suicide prevention charity, The Lions Barbers Collective trains barbers in how to spot symptoms of poor mental health and encourages men to talk about their issues.
Founded by Tom Chapman in 2015, the Lions Barbers' shop on Carnaby Street in London takes full advantage of the famous smalltalk opportunities that arise when men are having their hair cut or enjoying a shave. 
In addition to talking, and potentially spotting mental health issues, any profits made are donated to raising awareness for suicide prevention and training more hair professionals in mental health support.
Image: Agustin Fernandez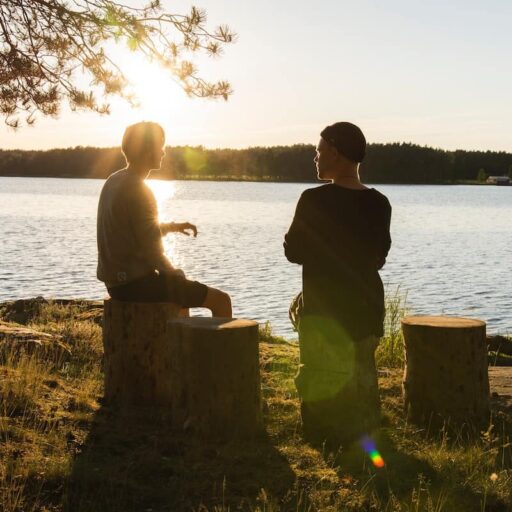 Man Down
Man Down is a non-profit Community Interest Company based in Cornwall. It offers informal groups for men who are battling mental health issues to meet and talk openly without judgement. 
Fortnightly meetings take place across Cornwall, trying to reach as many communities as possible. Man Down also organises activities, such as the Three Peaks challenge, weekend retreats, and awareness raising events.
Image: Aaron Blanco Tejedor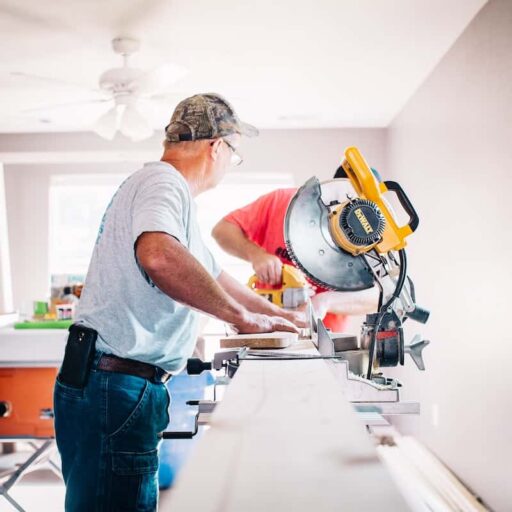 Men's Sheds
This pioneering initiative brings men together — mostly in sheds — where they participate in activities such as woodwork, metalwork, repairing, car building, and more. 
The men exchange skills, knowledge and simply talk to each other. Men's Sheds meet-ups help to combat loneliness and isolation.
Image: Annie Gray
Main image: The Fire Fighters Charity