For International Nurses Day, we look at the projects that are supporting and celebrating this vital and often undervalued role, from mental health provision and resilience-focused podcasts, to simple self-care
They're the backbone of our healthcare systems and seemingly tireless caregivers. On the frontline of the pandemic response, many sacrificed their own health and wellbeing in the name of their vocation, and though attention may have waned while Covid is whipped into retreat, the physical and emotional demands of the job remain.
We are, of course, talking about nurses. 
May marks National Nurses Month in the US, when the American Nurses Association (ANA) – a professional body representing some 4 million-plus nurses – celebrates their crucial role. 12 May, meanwhile, is International Nurses Day, held on the anniversary of Florence Nightingale's birth.
But if the pandemic taught us anything, it's that these healthcare professionals merit our support and recognition all year round. Here are three initiatives paying it back to nurses.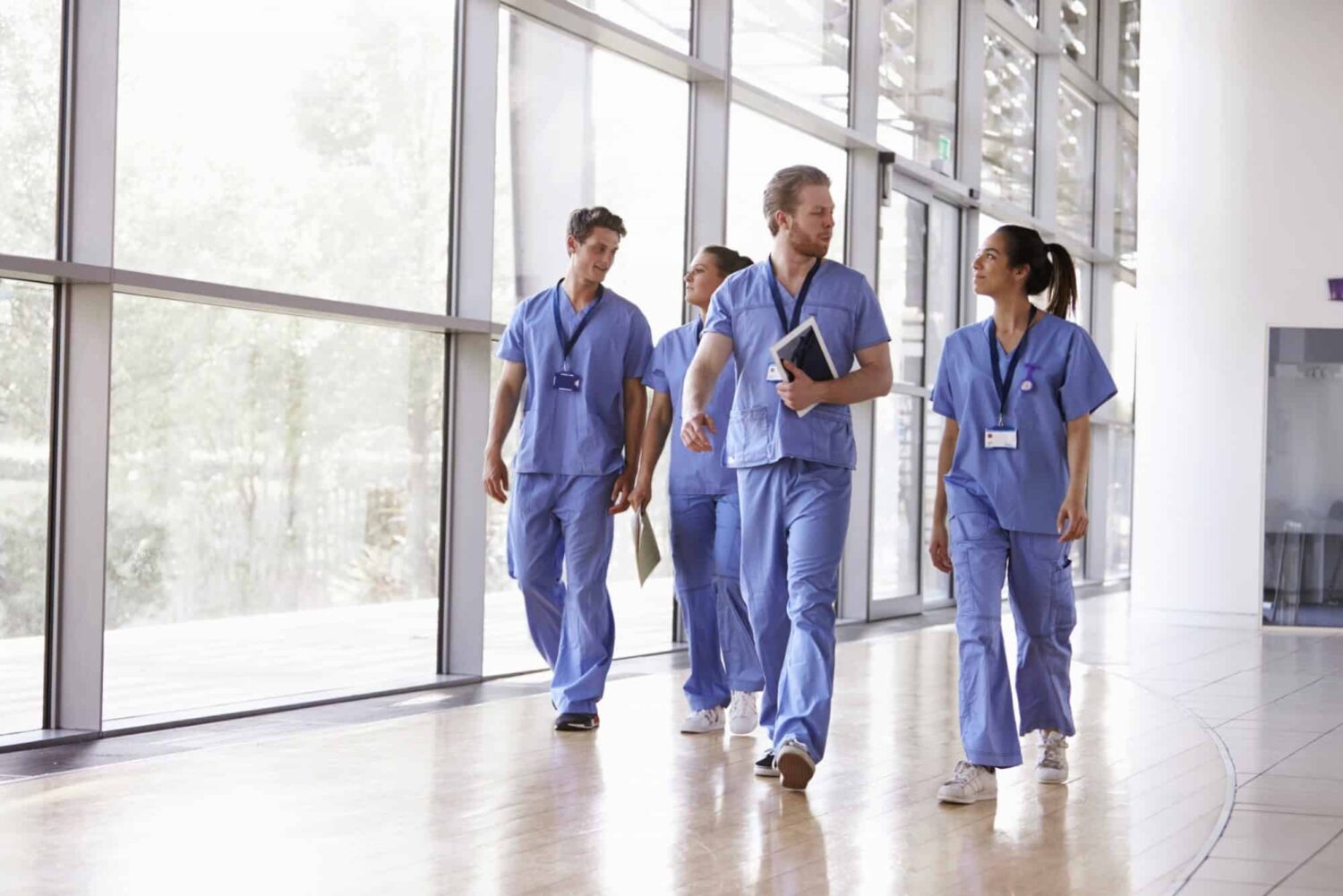 1. The listening service 
In their patient-centred role, nurses can often overlook their own mental health and emotional needs. Enter UK-based Nurse Lifeline, a pioneering, peer-to-peer listening service that normalises the idea that it's fine to ask for a little help. 
It was 2019 when co-founder and intensive care nurse Natalie Greening began mooting the idea of a phone service where nurses could vent about the pressures and isolation of the job – confidentially, in private and, crucially, with someone who understood.
The idea crystallised in the darkest days of the pandemic when nurses needed that emotional support more than ever, and today the charity has 40 practising or recently retired nurses and midwives on its list of volunteers. The service is available across the wider nursing community, encompassing student nurses, care assistants and their families. 
"It's run for nurses and midwives by nurses and midwives – because they get it," says charity chair and former Royal Air Force nurse Teresa Griffiths. "Operational issues in the NHS mean nurses are struggling with guilt, they're worried they can't give the quality of care they'd like to, and some of them are facing bullying and harassment in the workplace. 
"They often find it difficult to talk to line managers or peers, so we're there to listen, to validate their experiences, and signpost further help where appropriate."
Nurse Lifeline hopes to roll out a confidential email support service imminently. "If you keep giving, you've got to recharge your batteries," adds Griffiths. "We want to empower nurses to take ownership of their own emotional wellbeing."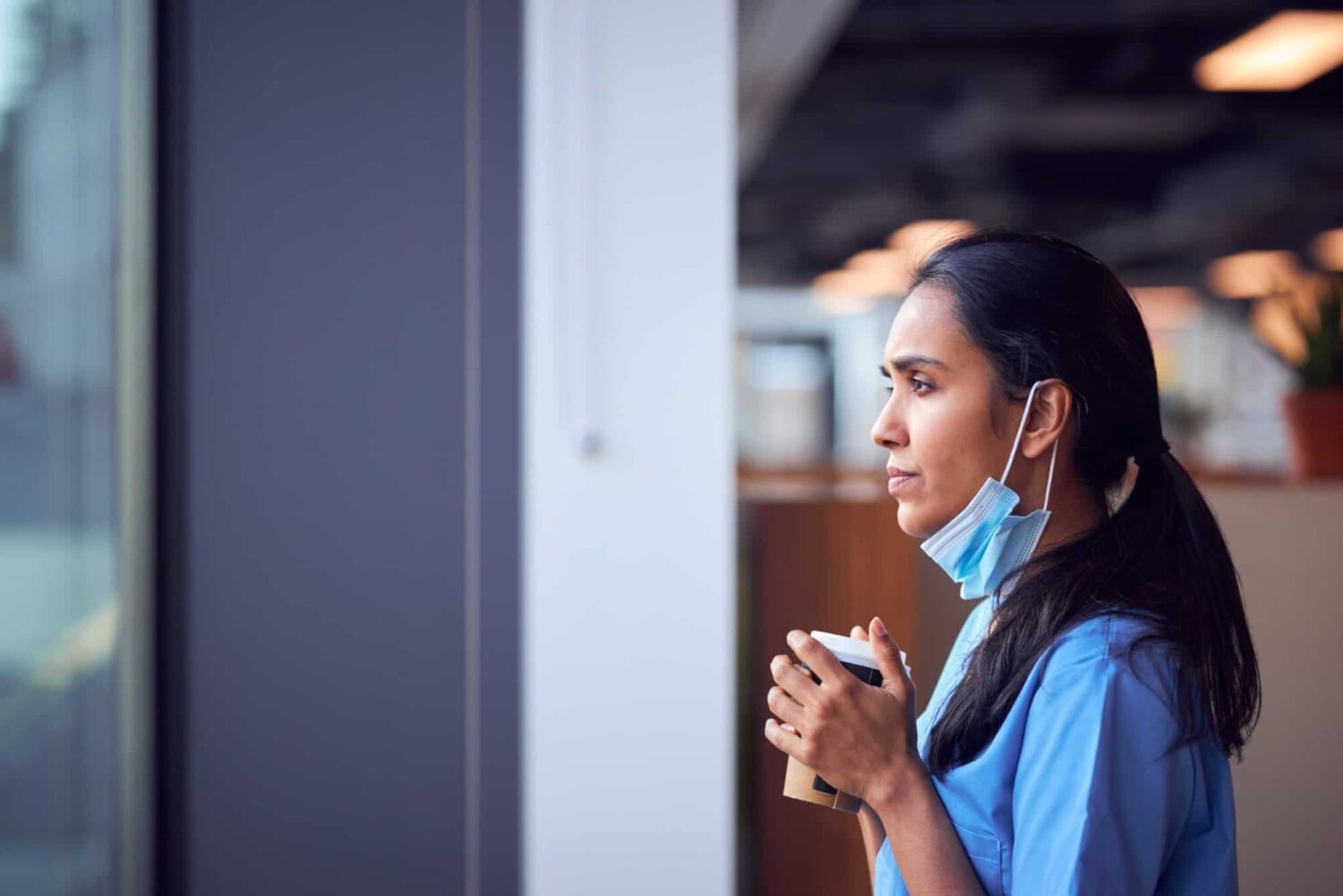 2. The wellbeing project
A survey of thousands of nurses in the US state of Oregon revealed that the overwhelming majority – 97 per cent – were suffering from job-related stress, while less than half felt emotionally supported at work. 
In response, research body the Oregon Centre for Nursing (OCN) created a resource centre with information and activities to promote wellness in the workplace, and has awarded around $350,000 (£278,000) in grant funding to schemes supporting mental health and emotional wellbeing state-wide.
"It puts into motion impactful changes that can be replicated by other organisations that identify with the same wellness challenges," says Dawne Schoenthal, OCN programme director.
Many of the projects are still in the early stages of development but the OCN says they should be up and running by next year. They include a podcast that addresses systemic racism against black, indigenous and people of colour (BIPOC) working in healthcare, which is being developed by the Alliance of Black Nurses Association of Oregon. Its members found themselves facing a 'dual pandemic' during Covid-19, exposed not only to the virus but also racism, with some mistaken for housekeeping staff or assigned to care for white supremacist patients. 
We want to empower nurses to take ownership of their own emotional wellbeing
Meanwhile, the OCN is also backing a scheme to support nurses working for Central City Concern (CCC), a non-profit that treats homeless patients dealing with addiction and chronic mental health issues. CCC employs 60 nurses at eight initiatives across Portland, which include a detox centre, and community outreach. The support scheme will implement mindfulness training, new employee mentors and critical incident debriefing. 
Schoenthal said the OCN's wellness effort is already provoking wider conversation across the nursing profession.
"There is a growing sentiment that organisations must work directly with their nurses to transform workplace culture," she says. "Because of this, workforce centres across the country are looking at this project as a potential model and are excited to see what the results will be."
3. A pampering initiative 
Self-care is the order of the day in an initiative from skincare brand Curél, which partnered with US TV personality Bobbie Thomas to honour nurses' critical role for National Nurses Month.
Thomas experienced nursing dedication first-hand during late husband Michael Marion's stay in a stroke rehabilitation unit. "I am profoundly thankful for the kindness extended by dedicated nurses, patient care associates, and therapists who consistently go above and beyond their responsibilities each day," she said. 
Curél Cares, now in its second year, is once again working with the ANA to both highlight the month-long celebration, and to provide support. As well as making a donation to the ANA, Curél Skincare is running a giveaway, with 40 nurses receiving a range of prizes, from gift cards to products. 
"Nurses are the epitome of selfless caring, and they give a lot of themselves," said Emily Spaulding, senior brand manager at the company. "We wanted to help them, and encourage others to do the same. Take this moment to thank the nurses that have been impactful in your life, whether they're your friends and your family, or people that you've [had experiences with] when you needed medical care."
Image: Patty Brito