England launched surfing prescriptions, there was an upside to the energy crisis, and the low-cost rail revolution gathered pace, plus more positive news
This week's Positive News roundup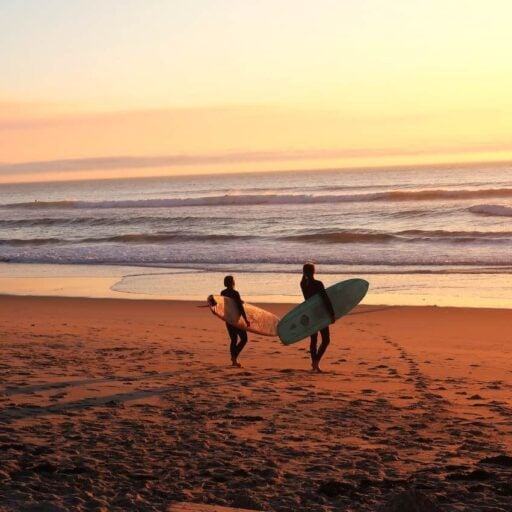 Surfing prescriptions launched in England
Young people in England who experience depression and anxiety will be prescribed surfing, rollerskating and dancing as part of a mental health trial in England. 
Doctors in 10 regions will have the option to prescribe such activities to people aged 11 to 18. Participants will be monitored by researchers at University College London to see whether it boosts their mental wellbeing. 
Though more research is needed, evidence suggests that in some cases prescribing activities to patients can boost health without the need for medical intervention.
Here are some of the more unusual social prescriptions, including Shakespeare performances. 
Image: Sacha Verheij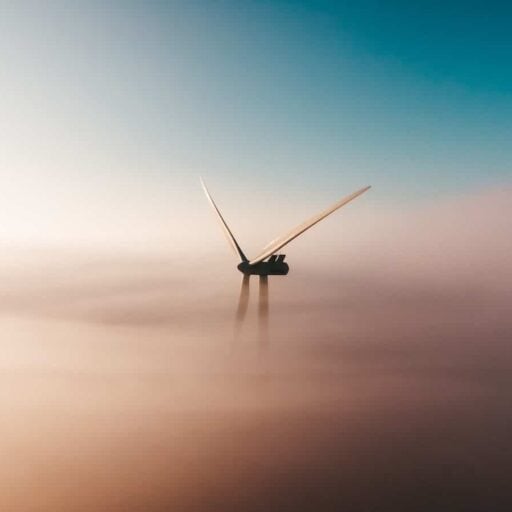 The world energy order is being reshaped – report
It may be cold comfort for those fretting about bills (especially as Shell records more bumper profits), but the global energy crisis caused by Russia's invasion of Ukraine represents a "historic turning point towards a cleaner future". 
That's according to the latest edition of World Energy Outlook (WEO), published by the International Energy Agency this week. 
For the first time, it predicted that global demand for all fossil fuels would peak by the mid-2030s, as governments double down on renewables. As a result, emissions will likely fall from 2025.
The report also said there was scant evidence that climate policies have contributed to an increase in energy prices. It found that regions with a higher share of renewables typically had lower bills, offering a riposte to net zero skeptics. 
But the report also came with a warning: on current trajectory, fossil fuel demand will not fall fast enough to avoid 2.5C of warming by 2100 – way above the 1.5C 'safe' limit agreed in Paris. This echoed the findings of a separate report by the UN, which warned that 2.5C was inevitable unless countries introduced radical policies to curb emissions. There's much work to be done. 
Image: Sander Weeteling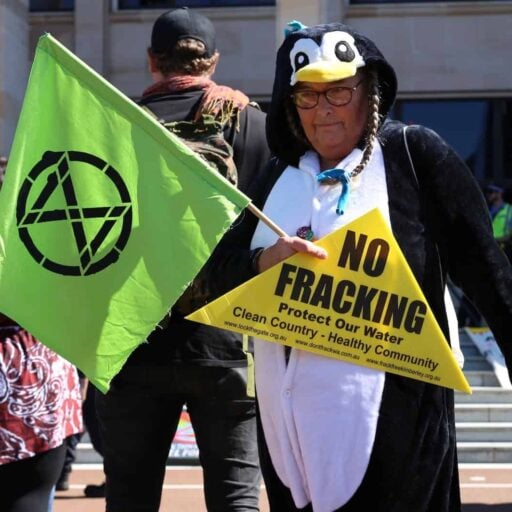 Sticking with energy…
The UK's latest prime minister Rishi Sunak reinstated England's ban on fracking this week. 
His predecessor Liz Truss had given the green light to the controversial process, despite its impact on the environmental and a lack of evidence to support her claims that it would drive down energy bills.
Campaigners welcomed the move, but called on Sunak to reverse Truss' plans to open more oils fields in the North Sea. They also criticised the prime minister for declining to attend the Cop27 climate summit next month.  
Image: Paul Alain Hunt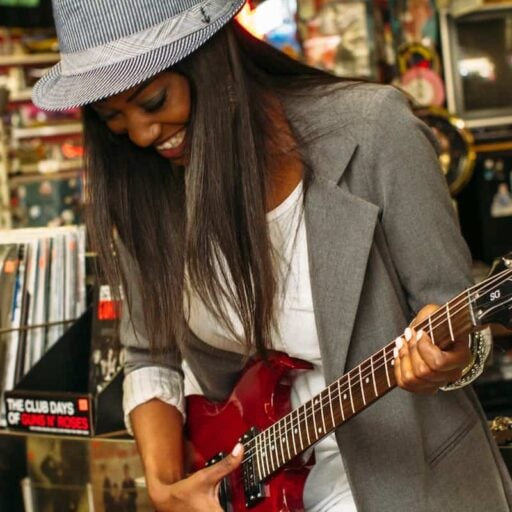 A new code launched to tackle music industry racism
The UK music industry is to adopt a new code of conduct to tackle racism and discrimination, it was announced this week. 
The code was launched by Black Lives in Music after a report by the organisation revealed that 63 per cent of black musicians had experienced racism in the UK industry.  
The Anti-Racism Code will come into effect in 2023 and will cover issues around pay, inclusion and safety.
Image: Lechon Kirb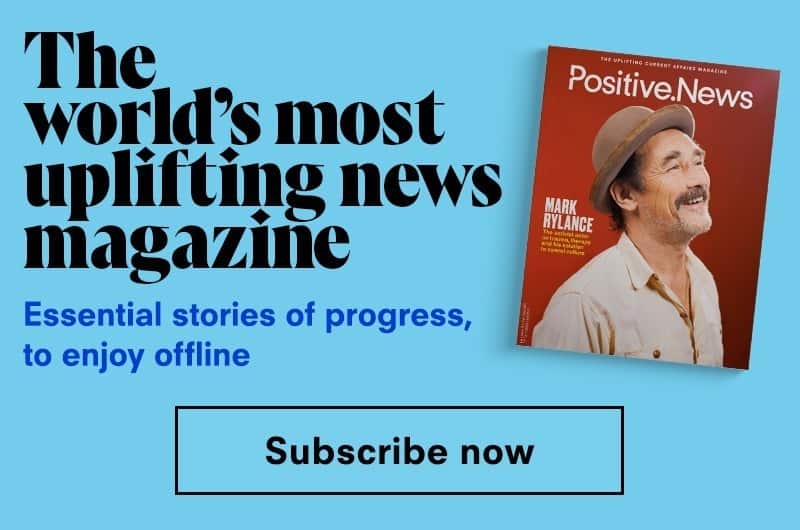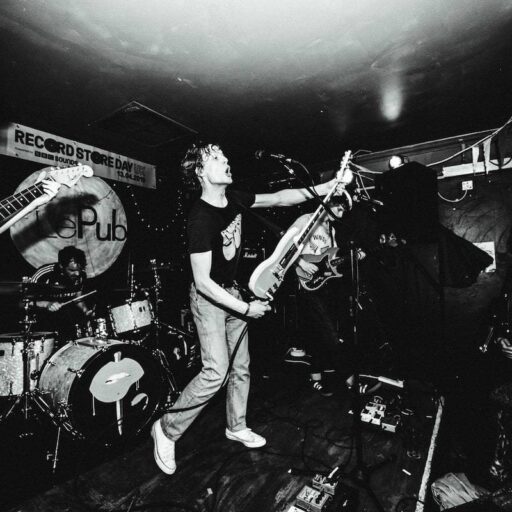 Sticking with music…
A new model of ownership is bringing hope for the UK's struggling gig venues. 
The UK has lost around a third of it live music spots in two decades, including venues that were instrumental in the rise of iconic bands like The Fall. 
However, a growing number of venues have been saved after gig goers raised enough funds to buy the cherished spaces and run them as a non-profit. 
Now a campaign has launched to supercharge this model. It hopes to raise £2.5m to buy the freehold of nine spaces and put them into the hands of music fans. Read more here. 
Image: Le Pub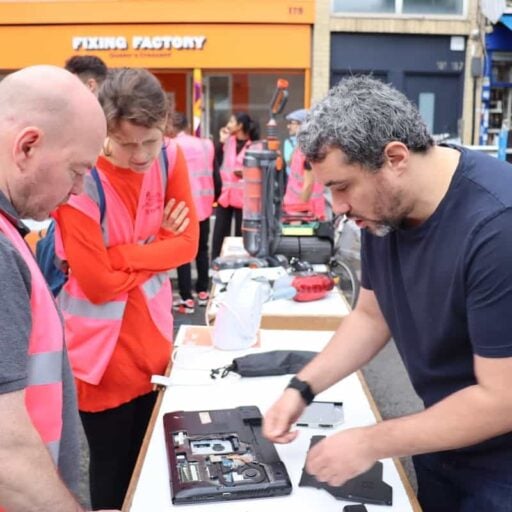 A fixing factory opened in London
A fixing factory has opened in London, where people can take faulty electronics to be repaired on a pay-what-you-can-afford basis. 
The facility opened in Camden on Thursday. As well as repairing electronics, its volunteer workforce will train people so they can mend things themselves.
Factory manager Dermot Jones, who works for climate charity Possible, said: "With this project, not only can we start reducing e-waste on a local level, we can start building a culture of making your stuff last longer, where people see the opportunities of keeping appliances going rather than trading them in for a newer model."
A similar facility opened in Brent, London, earlier this year and has repaired hundreds of devices. Both sites are run by Possible, the Restart Project, a repair charity, and Mer-IT training school. Together they aim to open one on every high street. 
Image: Possible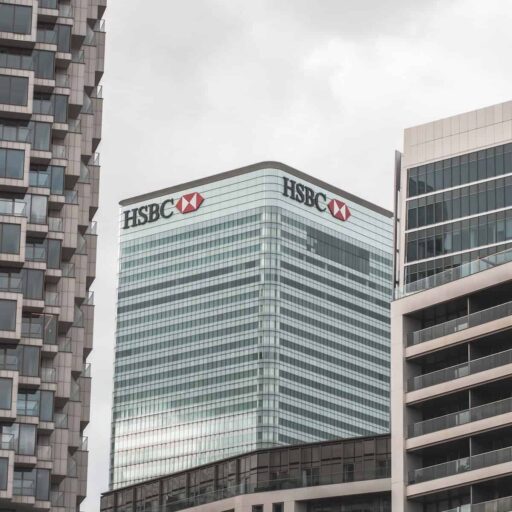 A greenwashing ruling set a precedent in the UK
The UK's advertising watchdog has ruled that a series of adverts by HSBC amounted to greenwashing, and that the bank must acknowledge its role in the climate crisis. 
The Advertising Standards Authority (ASA) said the adverts, which highlighted how the bank had invested billions in climate-friendly initiatives, failed to acknowledge HSBC's contribution to emissions. 
The bank's latest annual report showed that its financed emissions (emissions related to the clients it financed) stood at 65.3m tonnes of CO2 per year for oil and gas alone.
"We concluded that the ads omitted material information and were therefore misleading," the ASA said. In response, HSBC said: "The financial sector has a responsibility to communicate its role in the low carbon transition to raise public awareness and engage its customers, so we will consider how best to do this."
Image: Joshua Lawrence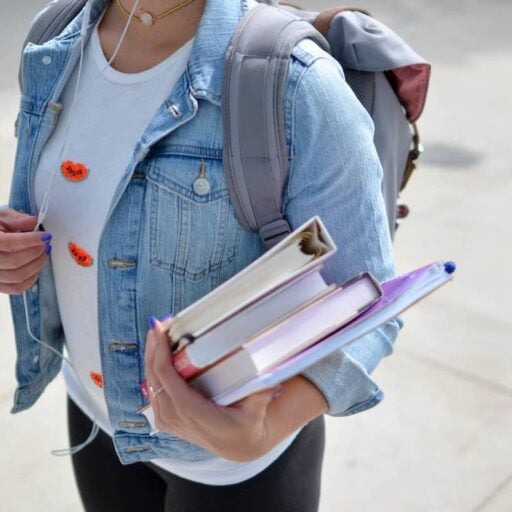 UK universities pledged to divest from fossil fuels
One hundred universities in the UK have now pledged to divest from fossil fuels, according to the Guardian. 
Analysis by the newspaper suggests that 65 per cent of the country's universities are at least partially divesting from fossil fuels, putting £17.6bn out of reach for fossil fuel companies. 
Coventry University became the 100th to make such a pledge on Thursday, following a nine-month campaign by students. It holds £43.6m of investments in oil and gas. 
Image: Element5 Digital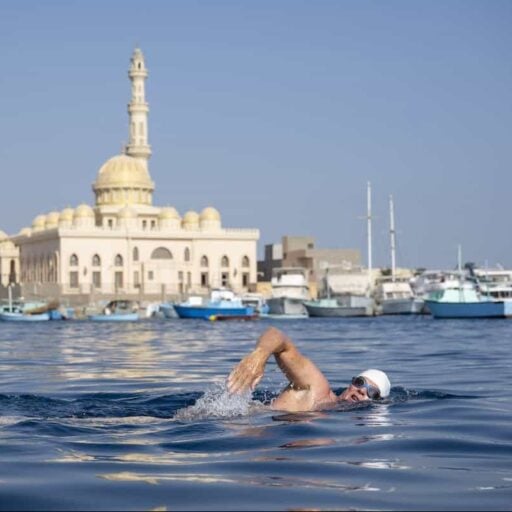 Lewis Pugh completed his Red Sea swim
The climate campaigner Lewis Pugh has become the first known person to swim across the Red Sea. 
Pugh arrived in Hurghada, Egypt, on Wednesday, 16 days after he set off from Saudi Arabia. The swim was part of a campaign to pile pressure on world leaders to curb emissions ahead of the Cop27 climate summit in Egypt. 
"In all my years of swimming, I've never experienced anything like this," said Pugh. "There were hazards coming at me from every angle. Extreme heat, high winds, big waves, sharks, oil tankers and container ships. I had to fight for every metre."
Cop27 begins on 6 November. 
Image: The Lewis Pugh Foundation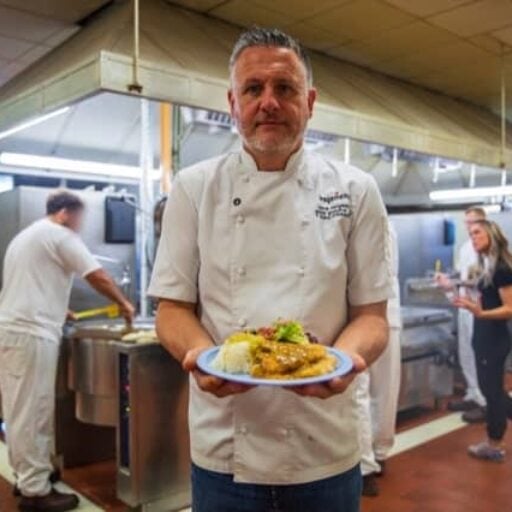 A restaurant chain offered training to English prisoners
Chefs from Wagamamas served up cookery classes to prisoners in England this week, as part of a project to train inmates ahead of their release. 
The restaurant chain is one of a number of firms offering jobs and training to prisoners through the New Futures Network's Unlocking Hospitality pilot, which is being trialled at Hatfield prison near Doncaster. 
"Getting prisoners into work is the best way to cut reoffending and keep the public safe," said the network's chief executive Duncan O Leary. 
Image: Thomas Wakelin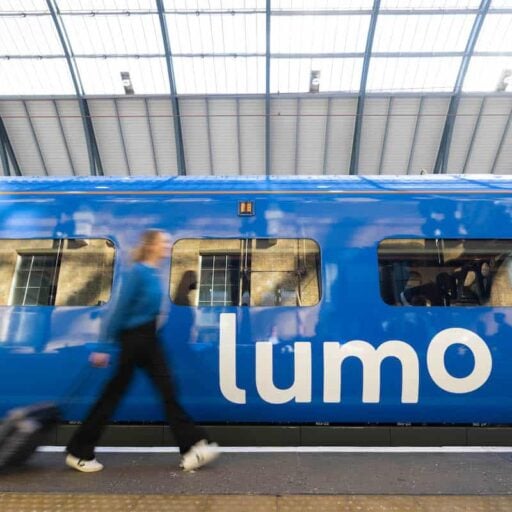 The low-cost rail revolution gathered pace
Trains now trump planes on the UK's busiest domestic air route thanks to a new low-cost rail operator.
Lumo launched last year to give budget airlines an 800-mile run for their money on the hop between London and Edinburgh. On its first birthday, figures suggested it had succeeded in tempting more passengers out of the skies. 
Now, other low-cost rail services are being mooted for the UK, while in Europe similar operators are already well established. Read more here. 
Image: Lumo
Main image: Jeremy Bishop
Help us continue to break the bad news bias
Positive News is helping more people than ever to get a balanced view of the world – one that supports their wellbeing and empowers them to make a difference towards a better future. And as our audience and impact grows, we're showing the rest of the media that good news matters.
But the UK's cost of living crisis is affecting our income, with fewer people able to commit to a magazine subscription – which has traditionally been our main source of funding. Plus, paper and printing costs keep rising.
We don't want to put a paywall on our website, because we believe everyone should have the chance to benefit from good news. But we won't be able to continue funding our online reporting without your help.
If you value what we do and can afford to, please consider making a one-off or regular contribution as a Positive News supporter. We need 1,000 readers to contribute just £3 per month to get us through this challenging time.

And remember, as a not-for-profit, we work only in service to you, and all funds go towards our journalism.