How would our world look if the next generation became leaders in kindness? These teachers are using science to help children understand what happens to our brains when we're kind
Science has shown that acts of kindness – such as helping someone in need, or giving to charity – improve our health, help build better relationships, and can even be contagious. Such acts promote the production of 'feel-good' chemicals like oxytocin, serotonin and dopamine in our brains, and possibly even give us a 'helper's high,' scientists say.
That's why the charity kindness.org is keen to promote kindness, and an understanding of the science behind it, in schools. The result will be happier students and more caring classrooms, they say – and society as a whole stands to benefit.
Its Learn Kind curriculum looks at the science of kindness, along with the development of skills such as self-awareness, empathy and emotional literacy. The pilot began in 2020, when it was taught in 15 countries, including the US, the UK and Thailand, reaching more than 38,500 students globally. Deemed a success, Learn Kind has now been adopted by 260 schools worldwide.
"Kindness impacts our physical, emotional and mental health," says Rebecca Reed, director of programmes at the charity. "An entire year of students experiencing a culture of kindness [could impact] communities, cities or countries."
Positive News spoke to some of the educators involved in the pilot to find out more.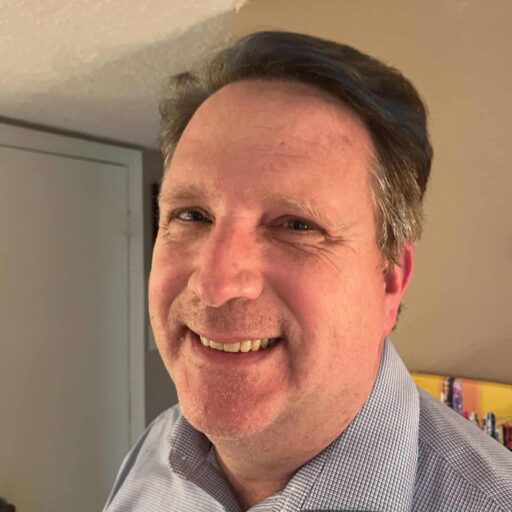 Empathy via emojis
Bradley Evans is a teacher and counsellor at T.H. Rogers school in Houston, Texas.
My students are very academically driven, but not very socially driven," says Evans, who teaches children aged between five and 12, who have been identified as exceptionally bright. "So, I liked the programme, with its scientific background."
Once he had the curriculum, Evans jumped right in with a lesson about emotions. Learn Kind has its own set of emojis, showing a wide range of expressions, and the students were asked to identify the emotions behind them. For example, one emoji features a squiggly mouth. "Some said it was confused, others said it looked upset," Evans says. "Every child interpreted it differently, but they could all agree it was disturbed in some way."
I believe all kids have kindness in their heart, and this lesson brought that to the surface
Then he asked students what they looked like when they felt confused. "They were able to say: 'My eyes tighten up and my teeth clench'," he recalls. "This was one of the best lessons," Evans enthuses, adding that the exercise enabled his students to recognise how their peers are feeling, even if initially they were a bit hesitant.
At the end of the programme, he encouraged his students to "catch each other being kind". When they witnessed an act of kindness, they jotted down a note, saying what they saw. Kind acts could be as simple as cleaning up the classroom, or helping someone to pick up something they had dropped. The names of the students who were "caught being kind" were then listed in the front foyer of the school, to amplify their action. "I believe all kids have kindness in their heart, and this lesson brought that to the surface," Evans says.
The curriculum has had a big impact on his students. "They're making more friends and keeping them," he reports. "They're more compassionate: they're not putting each other down, and they're better listeners."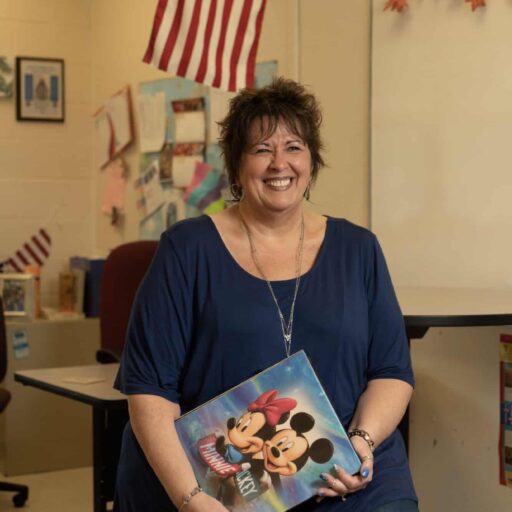 Activating a natural curiosity
Doretta Martelli teaches 11–14-year-olds who have developmental and social disabilities, at Bunker Hill middle school in Sewell, New Jersey.
Kindness has always been a passion of mine," says Martelli. "My mum hammered it into me when I was young." So she jumped at the chance to teach the Learn Kind curriculum to her students.
Martelli is a special education teacher, with students aged 11–14 who, she notes, don't always get a lot of nurturing at home.
Initially, there were eye-rolls and hesitancy. But the scientific focus of the lessons was able to draw in even the most sceptical of students
She particularly enjoyed a lesson about empathy, that centred around role play. For example, one child was asked to play someone who had no one to sit with at lunch, and another was asked to think about what they might say to them.
Initially, there were eye-rolls and hesitancy, Martelli admits. But the scientific focus of the lessons – activating kids' natural curiosity by looking at kindness throughout history, for example – along with the activities, was able to draw in even the most sceptical of students.
To round off the programme, the children conducted their own scientific 'kindness experiments' – documenting how carrying out kind acts made them feel. For example, one student chose to make a Skype call to his grandma. Another decided to bake cookies with her sister. Perhaps unsurprisingly, both documented feeling good afterwards.
The students seemed to take the lessons to heart and referred back to them over the rest of the year, Martelli says. She thinks the programme has the potential to create a better world. "I've seen so much change in the world over the course of my 60+ years. Our society has progressed in many areas, but it would appear that the basic tenet of kindness has been pushed to the back of the shelf. We are overly concerned with academic advances and technological innovations. But kindness? It's vital for the future success of society."
Main image: Paolo Jay