Being kind to the planet pays, especially for these three individuals, who talk to Positive News about their jobs working with nature
Working to protect the environment is rewarding, despite its challenges. Positive News meets three women whose careers are all about being kind to nature.
Carolina Pinto
Brent rivers and communities officer at Thames 21, a charity that works across London to improve rivers for people and wildlife
"I grew up by the sea in Brazil, so I always felt a connection with nature – I was always at the beach, looking at animals there. Once I began studying environmental science at university I just fell in love with it, and I did my master's in freshwater environments.
There's no such thing as an average day or week for me. Some of my work is very hands-on, such as installing large pieces of wood in the river to restore habitats for fish and other wildlife there, which also helps filter the water and reduces flood risk. I monitor water quality and biodiversity, and I'm now also looking to work with local artists and storytellers.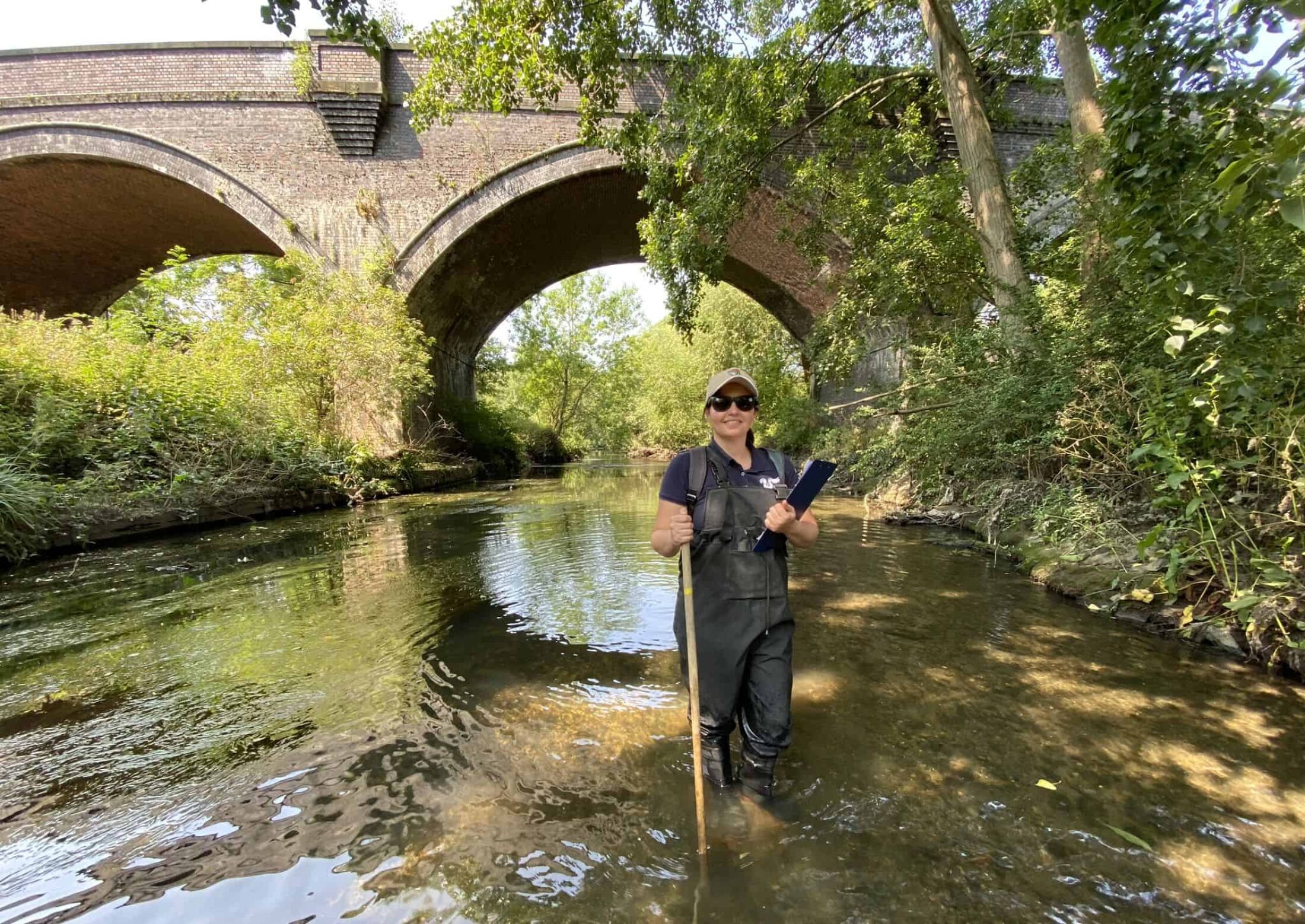 Community engagement is a key part of my job: we teach local people how to look after their waterways, to increase their sense of ownership and belonging. The benefits are huge. I've taken teenagers who've never seen a river before on a tour – they're amazed by the sound of the water, the birds and the fish. I've also worked with a charity to help people with mental health issues experience the river, and it's rewarding to see what a powerful effect nature has on their wellbeing.
Seeing wildlife returning thanks to our restoration work is exciting. I was so surprised to see a big eel recently in a section of the river that's suffered from pollution – I could hardly hold my phone steady enough to take a picture.
It's been challenging trying to get local people involved in volunteering in one of the poorest boroughs in London, with residents facing many pressing issues. But since the pandemic, there's been more interest – I wonder if people want to come out more to do something for their environment. The message I want to get across to them is: this is your river, for you to enjoy.
Volunteer for a local conservation charity if you can – find out if there's a river restoration project near you. And wear a reusable cloth mask, not a disposable one!"
Georgie Bray
Manager of the RSPB-owned Hope Farm, Cambridgeshire
"I've always been interested in animals and conservation. I grew up on an arable farm, then studied biology at university and did a master's in zoology. I became increasingly interested in conservation and agriculture, and how the two can knit together – as well as the obvious fact that they don't always knit together well, with aggressive farming having a negative impact on wildlife.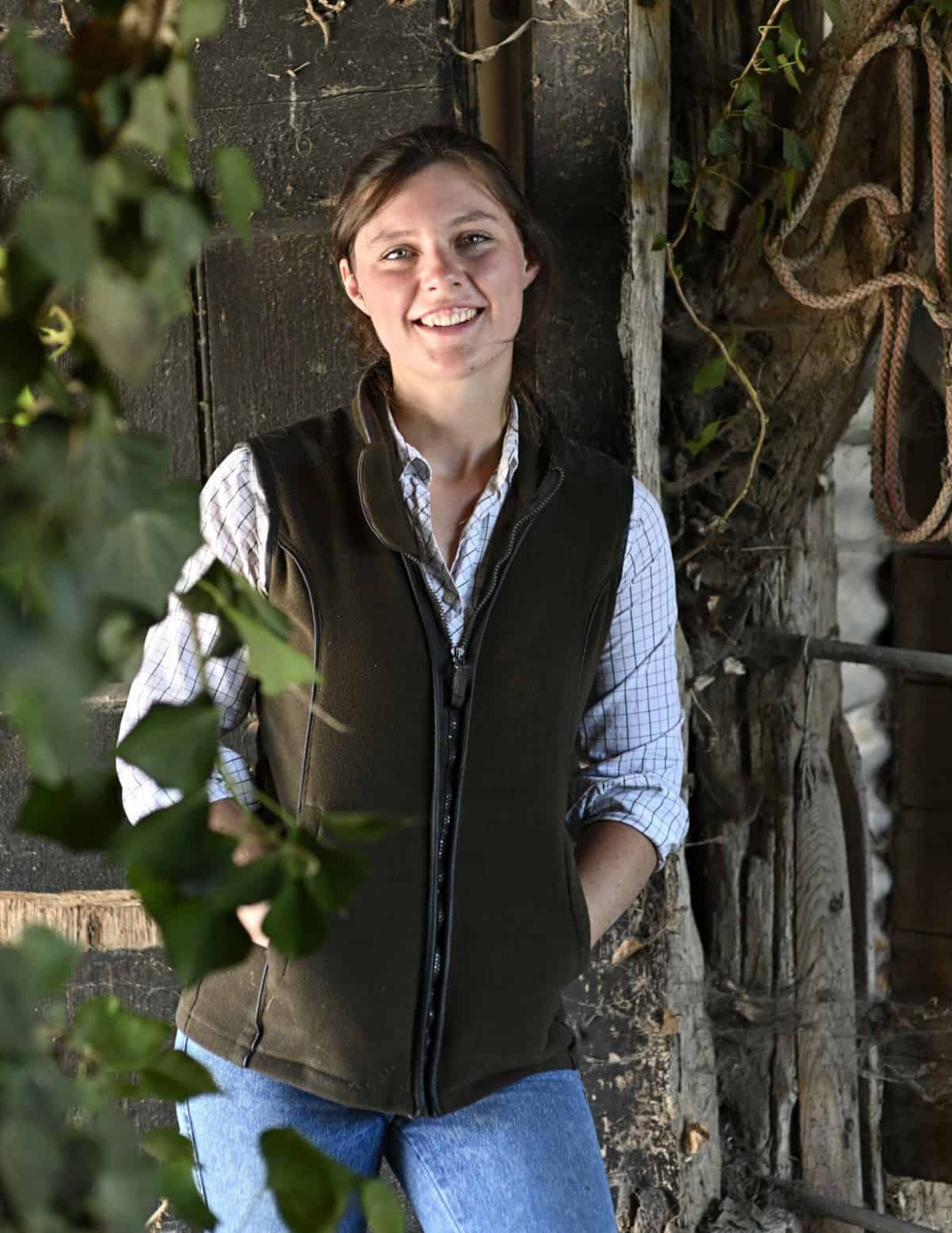 The RSPB bought Hope Farm in 2000 to research kinder farming methods and show that nature-friendly farming can turn profits. There's been a huge improvement in wildlife since then, with a more than 400 per cent increase in butterfly numbers. The farm now grows peas, beans, winter wheat and spring barley, as well as millet, which is processed and sold as bird food.
I've managed the farm since 2016, doing everything from research, to making sure the bird seed mixes and wildflower margins are in good condition and providing the wildlife with what they need.
Someone once said we need to stop treating soil like dirt, and that's true. We need to treat it with kindness, like the living thing it is, and healthier soil is more resilient to the extreme weather that comes with climate change. It's not the minerals – the dead stuff – in the soil that help you grow crops so much as the organic matter: the bacteria, the fungi, the worms, the insects going right the way up the food chain.
There's been a huge improvement in wildlife, with a more than 400 per cent increase in butterfly numbers
And if you have all of that biology alive, that's a basal [bottom layer] food source for wildlife as well. Whereas if you drive a big plough through an ecosystem, it's going to mash it up and the things that live in it won't be happy. Instead, we grow crops with root systems that keep air pockets in the soil, to stop it getting too compacted, rather than cultivating it every year. It sounds fairytale-like to say that if you look after the wildlife, it will look after you, but there's actually a lot of science behind that.
How to be kind to the environment? Buy wildlife-friendly local produce. Farmland covers three-quarters of the UK, so the more you can support sustainable farming, the better. Take an interest in nature, download a birds app, take binoculars on your walks – the more you appreciate your environment, the more you'll want to conserve it."
Gala Bailey-Barker
Farmer at Plaw Hatch Farm, Sussex
"Growing up, I always wanted to be a farmer. When I was little, I read Dick King-Smith's books about a girl called Sophie who wanted to be a 'lady farmer', and we often visited family friends in Wales who had sheep. I'd help them bottle-feed the lambs.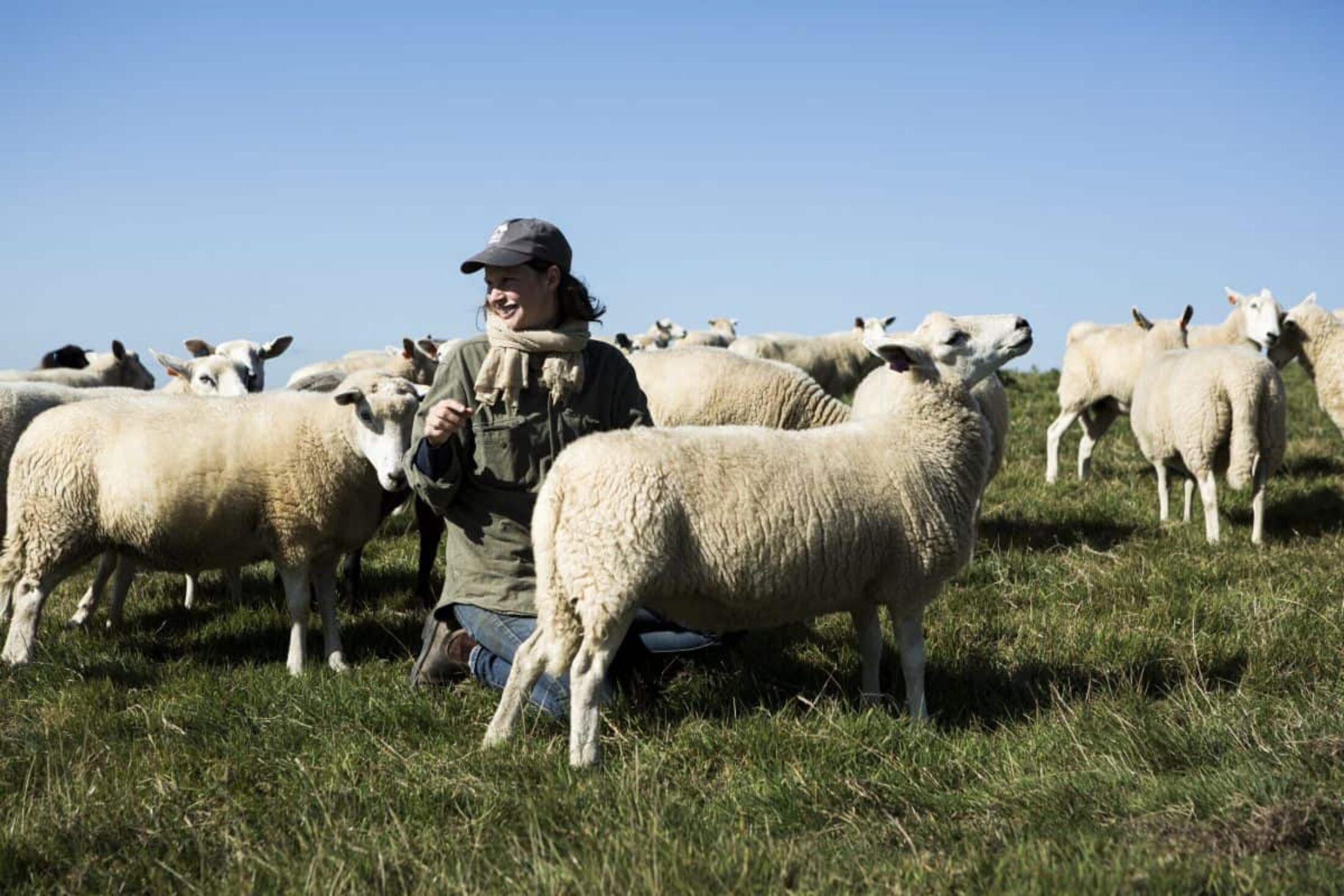 Now I look after sheep and chickens. Biodynamic farming is about trying to create a closed system, where a whole cycle is happening. We aim to rely only on our own animals to fertilise the ground rather than buying any compost, and use as much as possible from our own crops to feed the animals.
Lambing in the spring is incredibly hard work. I get up at 5am and can be out until really late, but I love it. Seeing all that new life come into the world is just amazing – we get about 100 new lambs in two weeks. The pregnant sheep have a strong maternal instinct just before they're about to give birth – sometimes you have to stop them from stealing other ewes' lambs.
I get up at 5am and can be out until really late, but I love it. Seeing all that new life come into the world is just amazing
When the ewes give birth, I watch carefully to see if I need to intervene. The lambs are really playful – they skip around and have lamb races. Their mums shout at them in the evening to settle down, because they can't grab them in the way that human parents can. I bottle-feed lambs who've been rejected by their mothers, and those ones usually remember you forever, though they go through a teenage phase where they're a bit more aloof.
Buying organic food – or biodynamic food, if you can get it – is one way to be kinder to our environment. Visit a local farm if you can, and buy their produce. And avoid fast fashion – it's so damaging for the planet."
Main image: Carolina Pinto pictured working in the field