There are just over six years left for the world to meet the sustainable development goals. But progress is mixed. Here's how the UK is doing on five key goals, plus how businesses can supercharge solutions
Big goals are daunting, not least when they involve the entire global community. Zeroing in on progress for a set period of time can help to set the agenda and keep things focused. Which is exactly what's happening now, for Global Goals Week. 
It's an annual week of action, awareness and accountability for the sustainable development goals (SDGs), and runs until 24 September. More than 150 partners from civil society, business, academia and the UN network are coming together to accelerate action on the SDGs – 17 interlinked objectives that aim to end poverty, protect the planet and ensure that all people enjoy peace and prosperity by 2030. 
The UK's current 'score' of 81.7 per cent – which represents the country's overall progress towards achieving all of the goals – seems pretty good at first glance. Consider the UK's 11th place country ranking and things seem better yet. But dig into the specific details of each SDG and you'll find there are still significant challenges to overcome. 
So, how does the UK's progress on these five key goals stack up? And what can businesses do to supercharge progress?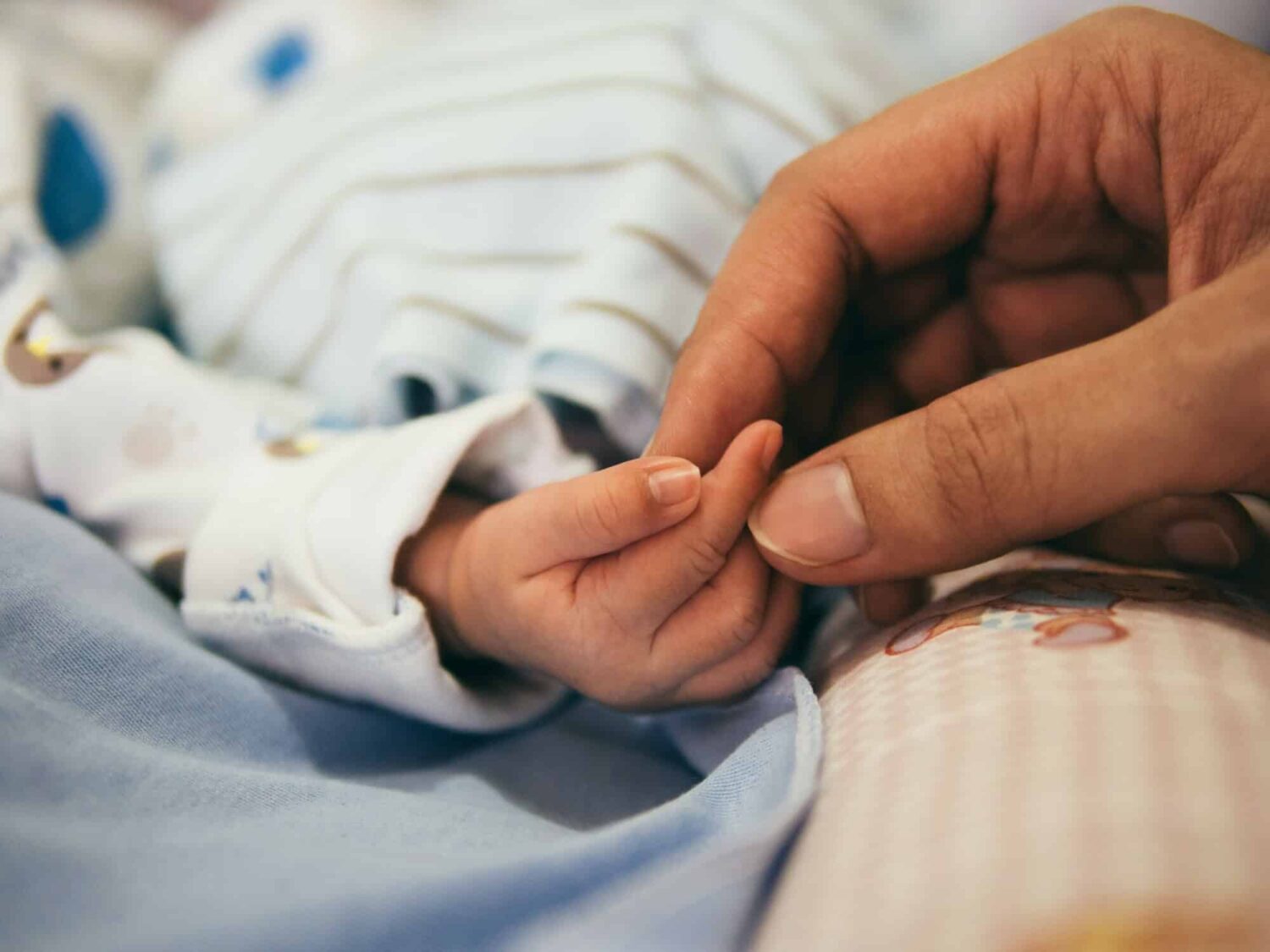 SDG 3: Good health and wellbeing
Universal access to healthcare through the NHS plays a prominent role in the UK's strong performance on many SDG 3 targets. However, although the maternal mortality rate is still on course to meet this SDG, it is currently stagnating or increasing at less than 50 per cent of the required rate. As is the neonatal mortality rate and number of children under 12 months who received two World Health Organization-recommended vaccines. 
Other remaining challenges include the gap in life expectancy at birth among regions, and the gap in self-reported health status by income. This suggests that the UK's health, gender, ethnic and socioeconomic inequalities must be tackled with more urgency to achieve this goal by 2030 – something businesses can support through ambitious environmental, social and governance (ESG) strategies.
Additionally, the first Women's Health Strategy for England, published last year, could go some way in furthering the research that is needed to close the gender health gap.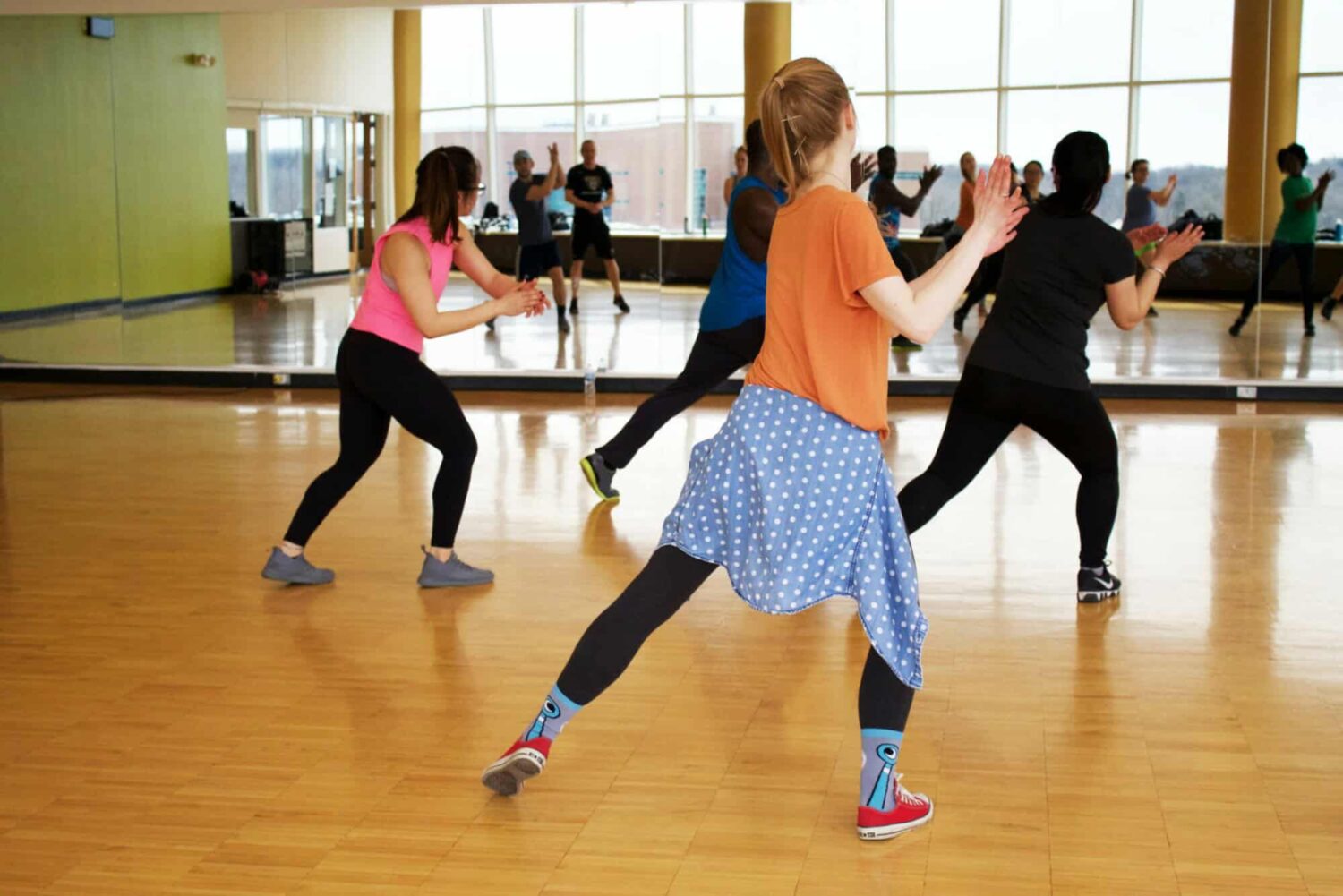 SDG 7: Affordable and clean energy
In the first quarter of this year, renewables generated almost half the UK's electricity needs, showing how far it has come towards meeting this goal. Nevertheless, the Climate Change Committee, an independent advisory committee to the government, has questioned whether the UK can meet its net zero commitments given the government's past 'dithering' about onshore wind and slow progress on energy efficiency measures and low-carbon heating. The recent clawing back on various targets, such as the date for the ban on new diesel and petrol cars, will not help matters much. And progress on offshore wind is in jeopardy too, after a recent 'disastrous' auction that resulted in no new projects going ahead.
Businesses can help by switching to a green energy supplier, and on-site generation often creates even more impact. "Typically that's solar panels on roofs," says Louise Daniels, head of external affairs at Thrive Renewables, which funds, owns and operates renewable energy projects. "But we also have several wind turbines installed on-site at factories." These installations can cover around a third of a business's electricity needs – more of them would certainly help to ramp up progress on SDG 7.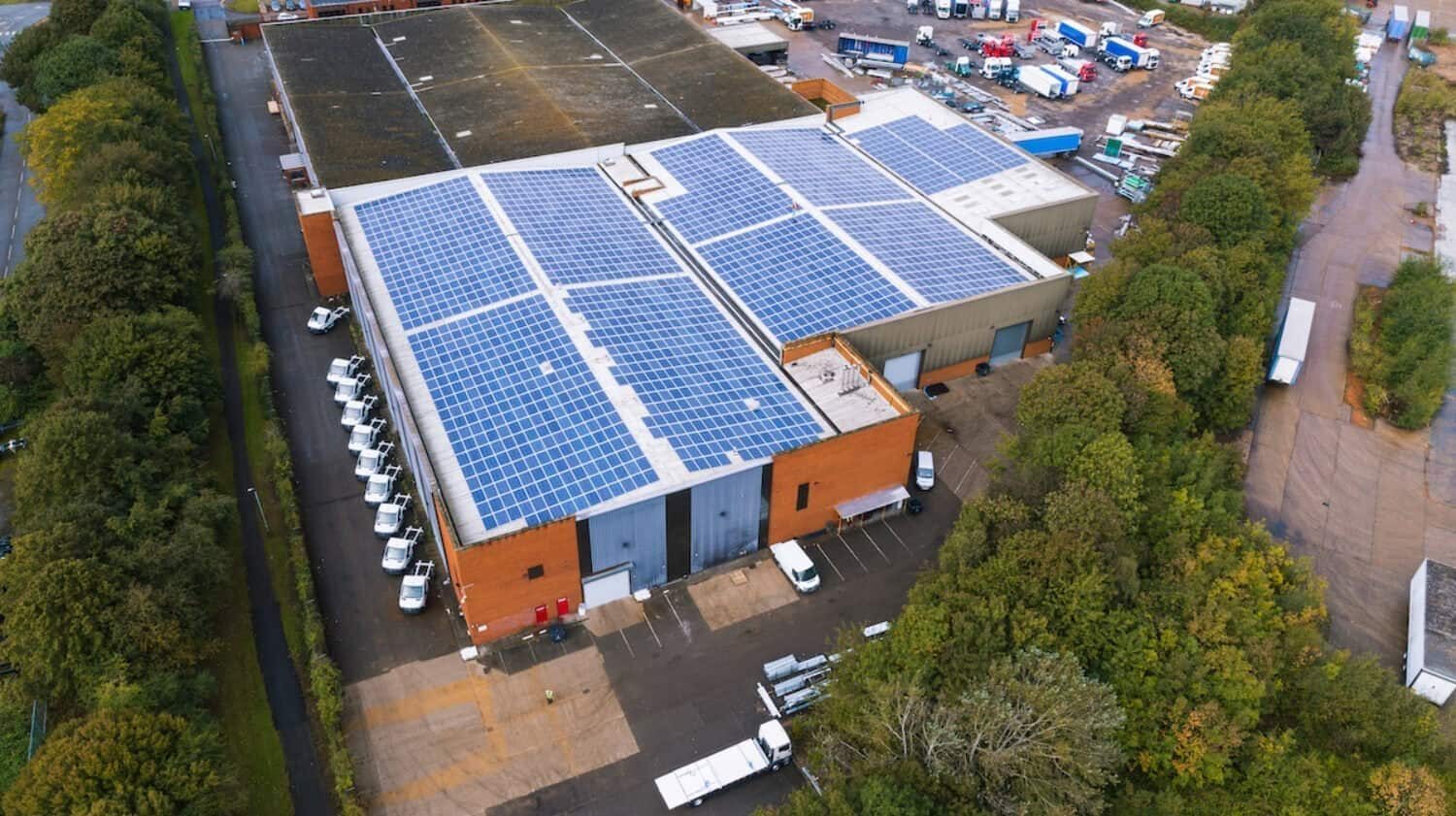 SDG 8: Decent work and economic growth
Inflation, the cost of living crisis and the pandemic have made the achievement of this goal challenging. Nevertheless, recent GDP revisions suggest the UK's post-pandemic economic recovery was better than previously thought.
Gender and age pay gaps remain persistent problems, however. Additionally, the percentage of young people not in employment, education or training, while 'on track or maintaining SDG achievement' according to the latest data, needs to be further reduced by 2030.
The government's desire to boost green infrastructure skills and innovation could support more sustainable, fair and fulfilling jobs for people of all ages. But businesses will need to align with these efforts, and ensure workers have the necessary skills and training for these roles.
One organisation providing inspiration is Leeds-based Latch, which helps support young people into the construction industry by providing them with work transforming derelict properties into energy efficient homes for the homeless or vulnerable.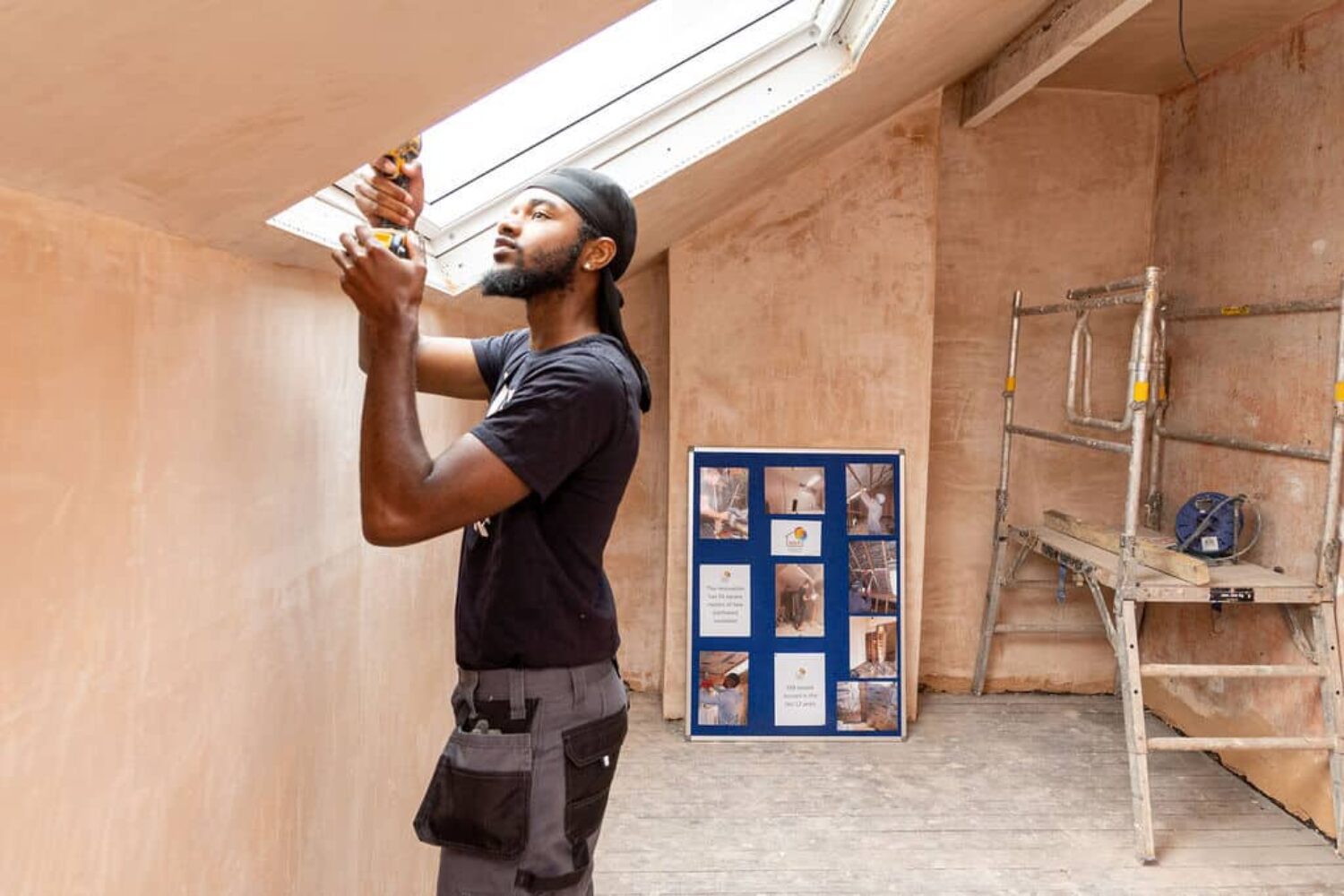 SDG 11: Sustainable cities and communities
Two major challenges jump out from the data on this goal: decreasing satisfaction with public transport and the increasing number of people living in households where total housing costs represent more than 40 per cent of disposable income. 
Indeed, the lack of good quality, affordable, and sustainable housing is a persistent problem in the UK – particularly in densely populated cities. On the public transport side, while emissions are decreasing, travel costs remain stubbornly high for many people.
A smarter – and ideally circular – approach to waste management is also essential for making cities and communities more sustainable. "…Improving our municipal and commercial recycling infrastructure and capacity is an opportunity for essential positive action," says Josh Pitman, managing director at Priory Direct, which supplies sustainable packaging to businesses. "A centralised system with enforced local recycling targets would be a significant step towards cutting greenhouse gas emissions."
The UK is making movements in this direction, with commitments to eliminating avoidable waste by 2050 and recycling 65 per cent of municipal waste by 2035. But infrastructure investments – and more effort from businesses to reduce waste – are needed.
The Federation of Small Businesses has lots of tips and tricks for reducing waste, and recommends joining the Circular Economy Club, which connects you to small businesses in your local area who might be interested in making use of your waste. 
In order to tackle the climate emergency we all need to be heading in the same direction
SDG 13: Climate action
Data shows that CO₂ emissions from fossil fuel combustion and cement production are not dropping nearly fast enough to achieve this goal. "In order to tackle the climate emergency we all need to be heading in the same direction," says Daniels. "There needs to be consensus on what we need to do and everybody needs to see some benefit from those actions."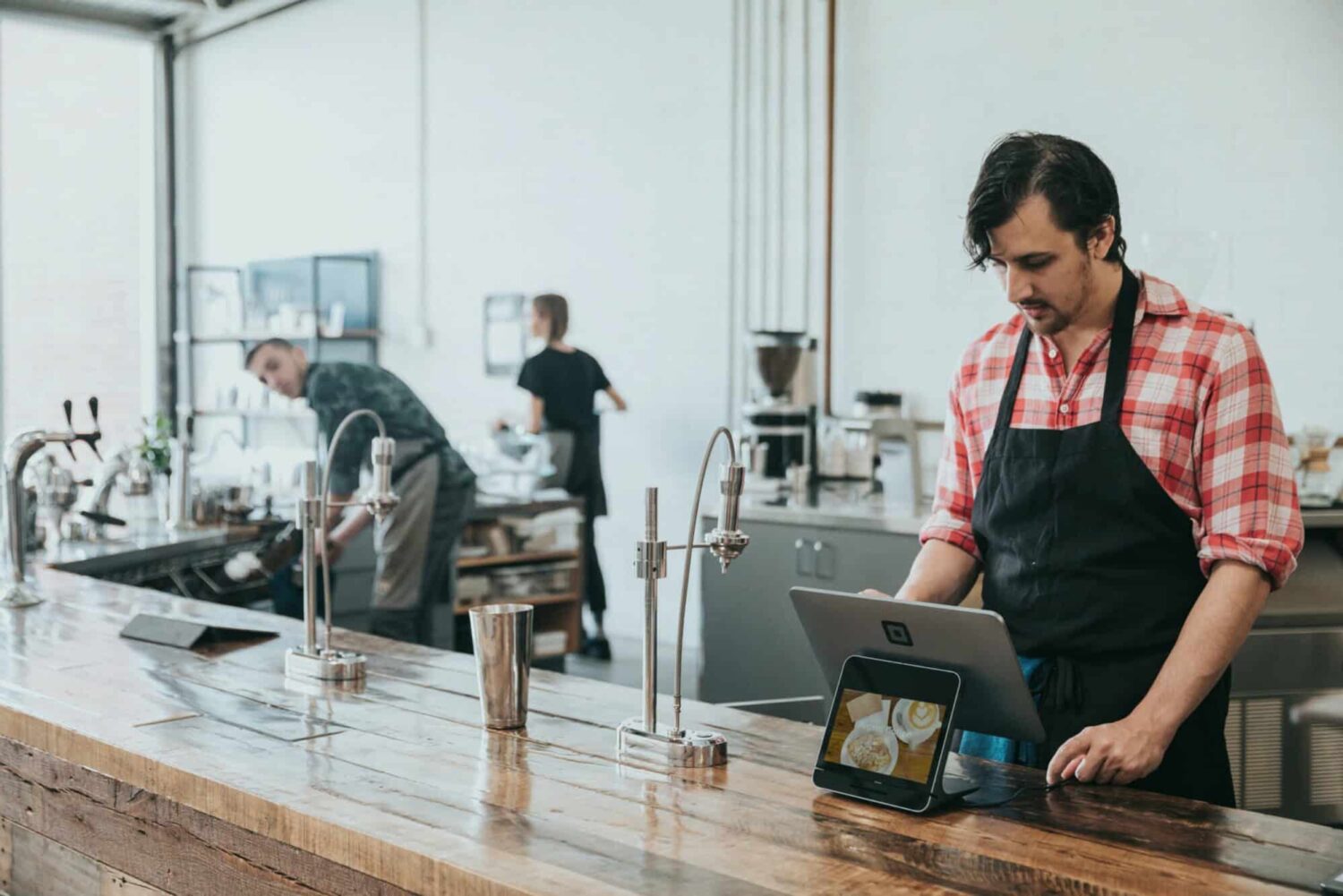 Nathan Goode, chief strategy officer at Social Value Portal, an online platform that allows organisations to measure and manage their contribution to society, believes that businesses are keen to play their part. But government support for their efforts needs to improve.
"Rather than acquiescing in – or actively encouraging – a stand-off between growth and environment, our political leaders need to invest their capital and resources in helping businesses to be part of the solution and navigate the challenges ahead," he says.
While businesses wait for that support to materialise, they could consider getting certified by Planet Mark, which helps businesses no matter their size, strive for the pinnacle of climate ambition: net zero.
Main image: supersizer