In Leeds, it's estimated that a family becomes homeless every seven hours, and yet, over 4,000 properties lie derelict. A pioneering community benefit society is finding a solution that could be replicated across the country – with the help of everyday investors
When Rosie Straw (pictured above), needed help to get active, her support worker joined her for a morning run, three times a week. He's also helped her work on creating boundaries for unhealthy relationships and, most recently, she's taken up breathing exercises.
"He comes in the morning and we do our breath work — then he's off and I'm alright again," says Straw, who believes the sessions have helped with her mental health. But Straw's support worker isn't from an NHS service or a charity — it's part of the support provided by her housing association.
"I've struggled with my mental health for years and I've reached out for help so many times," she explains. "I've been to doctors, spoken to mental health charities, I've done absolutely everything. But, hand on heart, the most support I've ever had is through my housing support workers."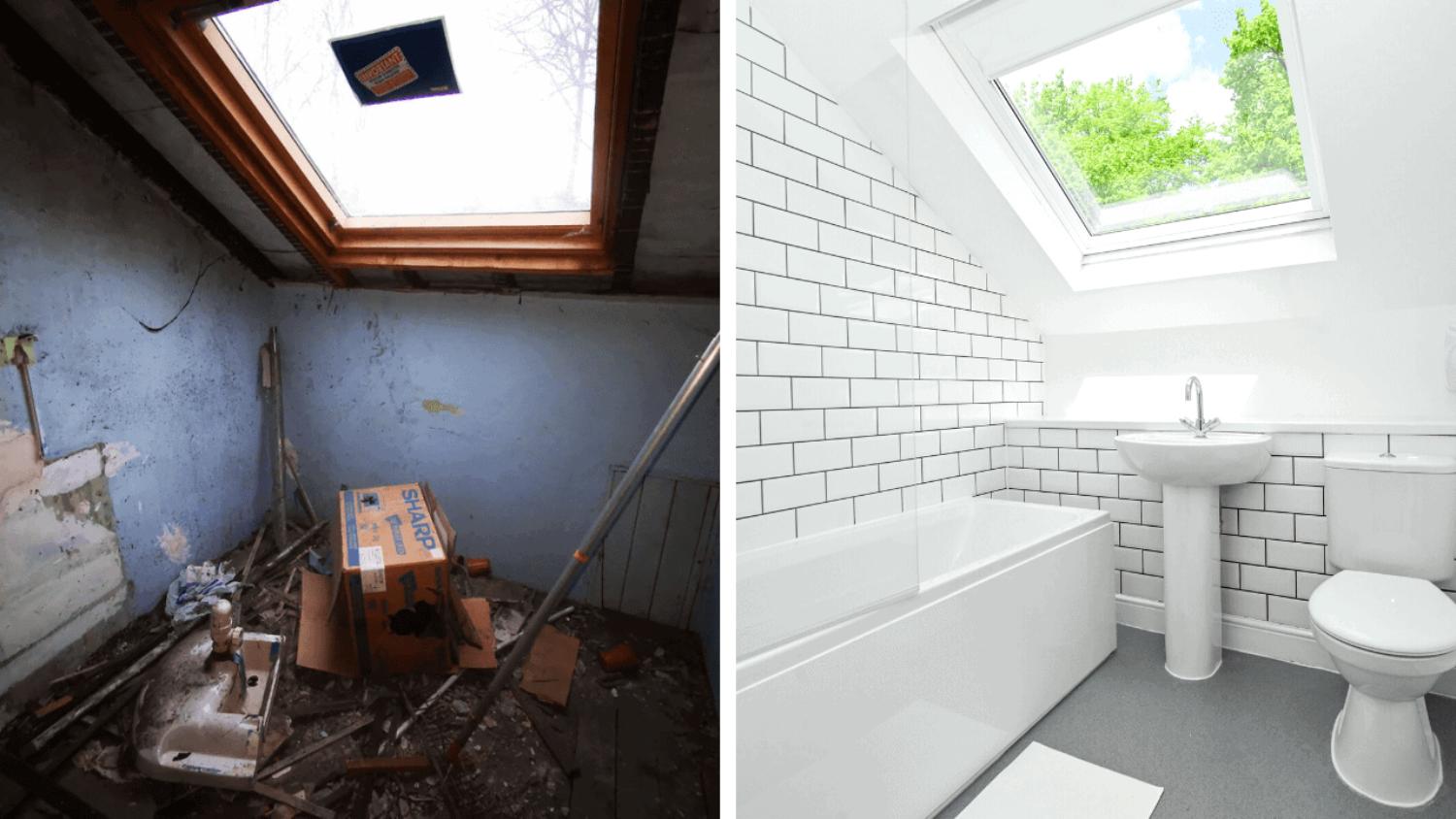 Straw is one of more than 200 tenants at Latch – which stands for Leeds Action to Create Homes. She was referred to the organisation after leaving an abusive relationship and now lives in a refurbished house in the city. She's passionate about how it's transformed her life.
The business model is simple: Latch buys derelict homes across Leeds, which it then renovates, furnishes, and rents at fair rates. The work is supported by a team of unemployed construction trainees, who are given on-the-job training to help them find work in the industry. Tenants, who are typically homeless or living in difficult circumstances, get access to a dedicated support worker.
Since its inception in 1989, the organisation has transformed more than 100 derelict properties into energy efficient homes, and helped almost 600 people make a new, positive start.
I will always remember the opportunity that I got to be here. It's transformed me as a person, and my life
The organisation says that around 26,000 people have some sort of housing need across the city and that more than 4,000 properties are empty. Across the country, estimates put the number of long-term empty houses at around a quarter of a million.
So, could Latch's model be replicated across the country? For James Hartley, Latch's CEO, it's a question of money.
For the most part, the organisation's purchases are funded through loans and grants — an imperfect system according to Hartley, who says banks will always have different priorities to his team and leaves them vulnerable to changes in interest rates. Grants have also become harder to obtain since the government's Empty Homes Programme was shuttered in 2016. The scheme previously allocated £100m to schemes to restore unused properties.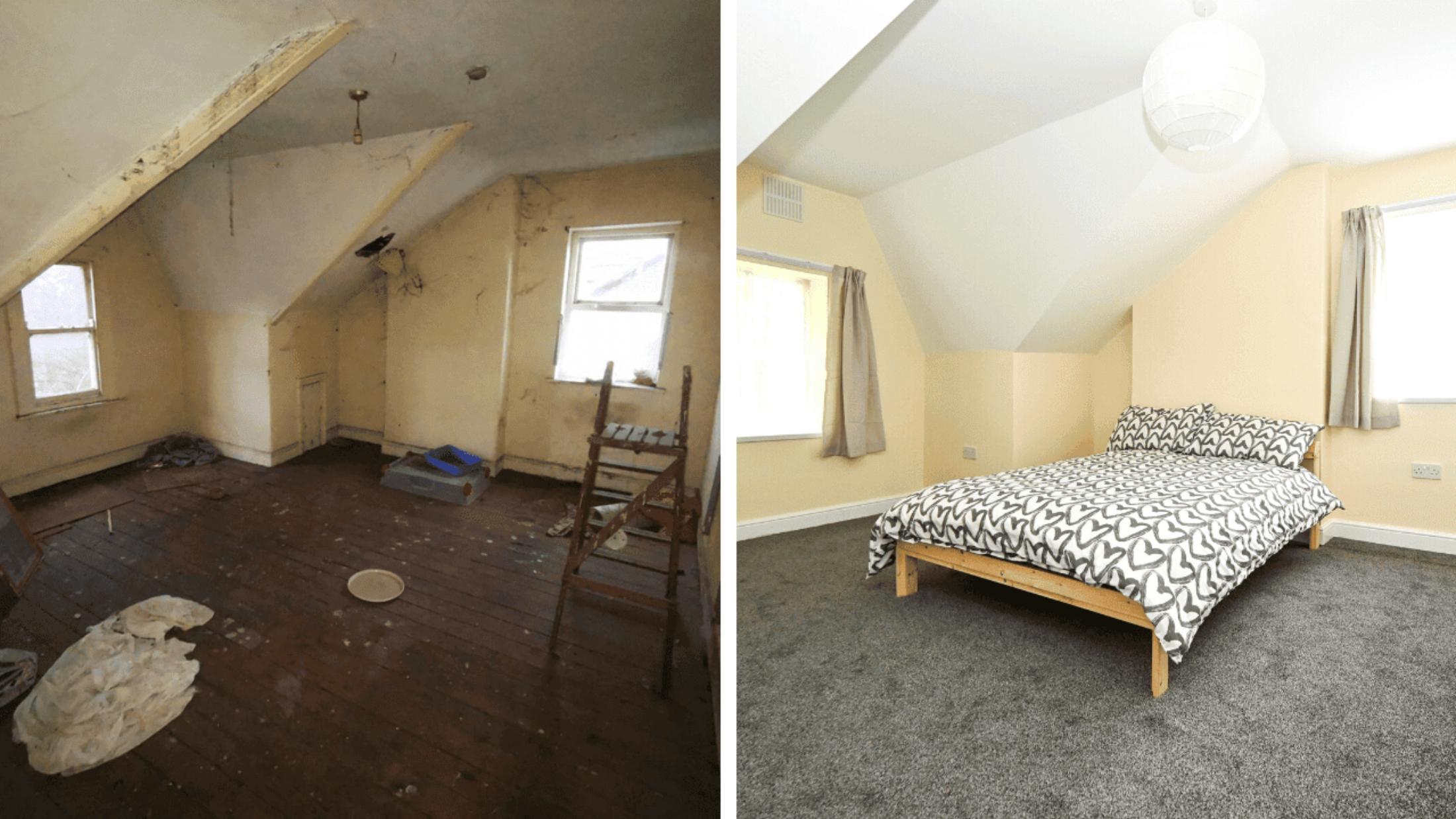 Recently though, Latch has added a new tool to its arsenal – community share offers. "It's more in tune with Latch's values about communities and people," explains Hartley. Reaching out to their community in Leeds and beyond, he says the proposition is simple: "Why not invest in something that will have a social impact, and a dramatic positive impact on people's lives?"
From as little as £500, until 5 October, 2023, everyday people can invest their cash in the project. Returns are forecasted to be approximately 4-6 per cent. The team's first community share offer was launched in 2021 with Ethex, a not-for-profit investment platform that helps ethically minded people invest in projects that create tangible change. The team raised £550,000, enough to renovate six homes, of which five are now occupied.
Currently, it's in the middle of a second raise and hopes to reach its target of £650,000 – to buy and renovate a further half dozen homes. While Hartley would still like to see more support for similar schemes at policy level, he's hopeful this model can feed into Latch's long-term, sustainable growth.
"Our vision is [renovating] six to eight properties a year, to the end of time. We don't necessarily need a bigger Latch. [But] we could do with more Latches, in a way – one of our strengths is we're small enough to still know our tenants and our community."
Hartley, who still gets to answer the phone to tenants, says this personal connection is why he gets up in the morning. For Straw, it's been life-changing. "I will always, always remember the opportunity that I got to be here — it's transformed me as a person, and my life."
Investing with Ethex – in numbers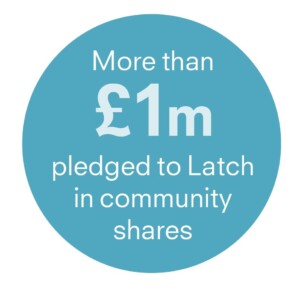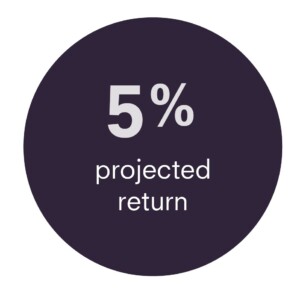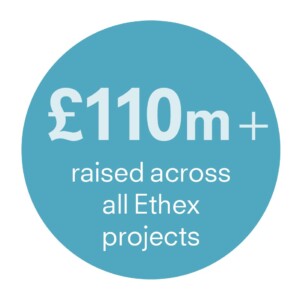 Main image: Rosie Straw, courtesy of Latch.