A pioneering retrofit academy is doing what our politicians can't seem to – insulating homes across Britain, with the help of single mothers and the long-term unemployed
Home insulation … retrofitting … green skills. Phrases which trip off the tongue of pretty much every aspiring politician these days, keen to talk up the win-win prospects of a net zero future.
Sounds like a no-brainer – until you ask, "who exactly is going to do the work?" An awkward question, at a time when the UK has a quite desperate shortage of skilled construction workers – running into the hundreds of thousands.
But up in Greater Manchester, social entrepreneur Aileen McDonnell has an answer: take local people, many of them long-term unemployed or struggling to find a decent job, train them in skills such as joinery, plastering, brickwork, rendering, tiling and roofing, and put them to work refurbishing some of the area's rundown public housing. Result? Greener, healthier, more comfortable homes; reduced energy bills; lower carbon emissions; and hundreds of workers with highly in-demand, useful skills.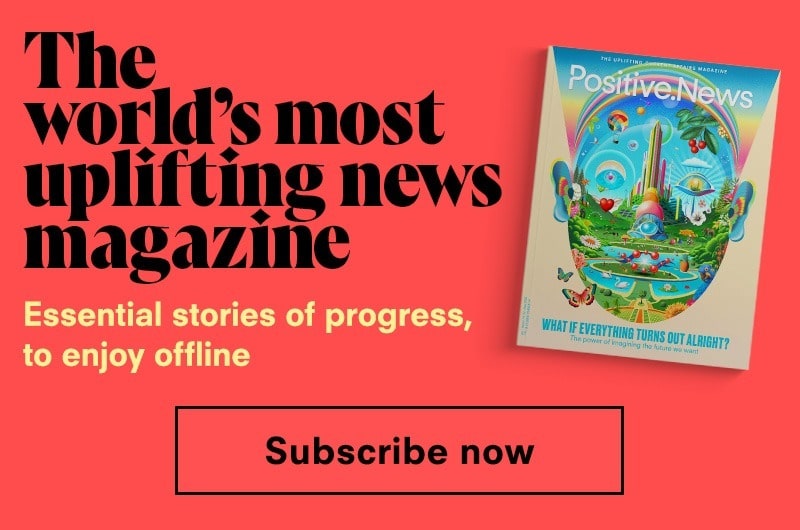 Since McDonnell launched her company, 'B4Box', in 2008, it's created training and permanent job opportunities for some 1,400 workers, many of whom started with no qualifications, and upgraded over 5,000 properties. It's an achievement which won B4Box the prestigious international Ashden Award for Low Carbon Skills last year.
And it all sprung from McDonnell's personal experience, as a relative newbie in the construction field, of helping co-ordinate the refurbishment of local accommodation for disabled people.
Born and brought up on a council estate in Wythenshawe, McDonnell won a scholarship to a grammar school, and was able to go to university in the halcyon days of full grants, free accommodation and no tuition fees.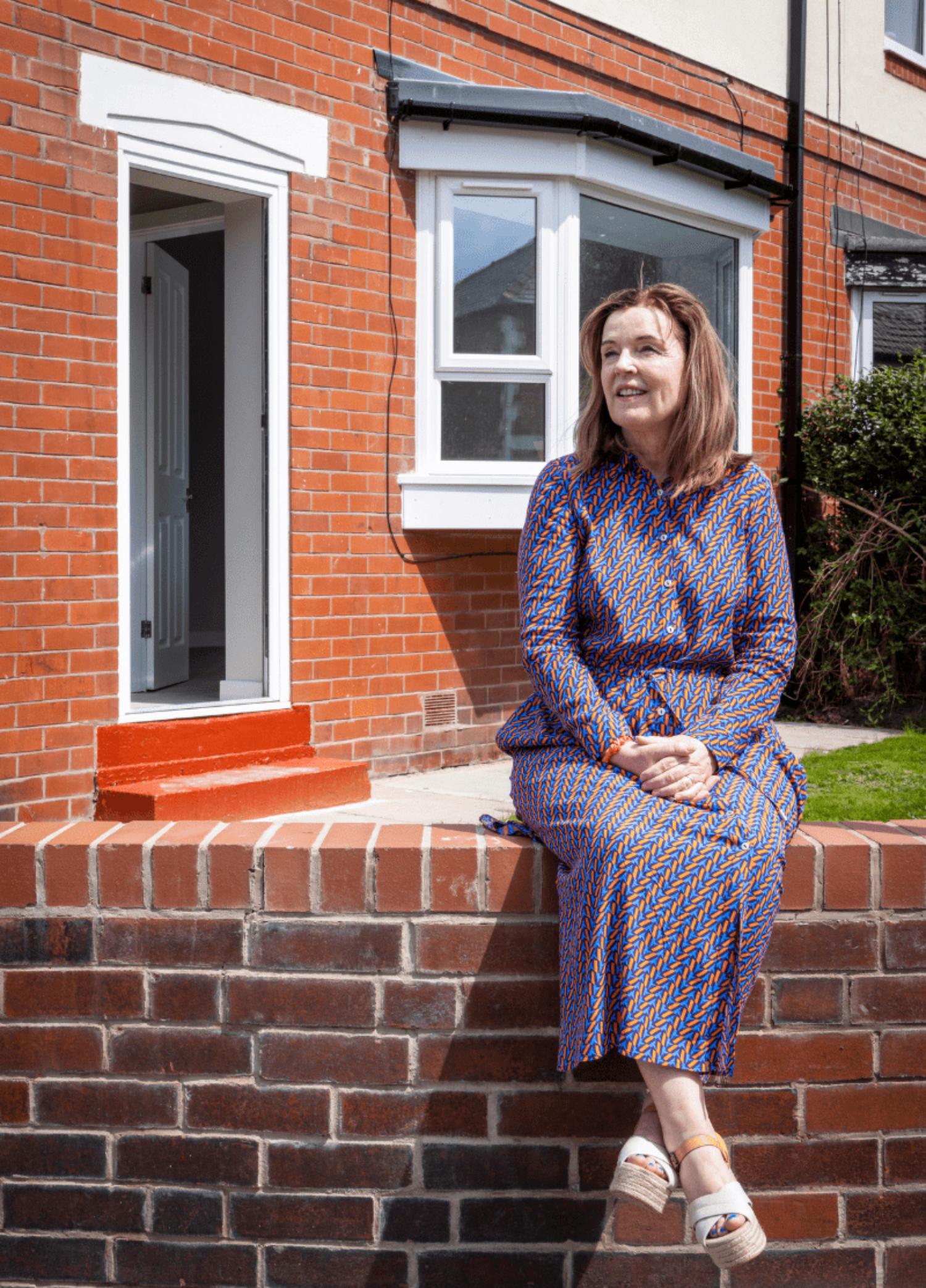 "There's no way my parents could have afforded it [these days]," she says, adding frankly that "statistics would say that, without that, someone from my background might well have ended up on benefits."
McDonnell studied philosophy, and was tempted to pursue an academic career, but recoiled at the prospect of a "very rarefied life … I was more interested in challenging the social deprivation" which she'd grown up amongst. So, she did a master's degree in housing management and construction, and followed up with further qualifications in the field.
But two things marked her out as different to her fellow students, back in the 90s. "One, I was literally the only woman. Two, I was the only one who said, 'I'm not interested in new build'." Instead, McDonnell was fired up by the prospect of making existing homes fit to live in. The fact that this would almost inevitably make them greener too was an added bonus. She set up a charity, Manchester Care and Repair, and scored early successes in retrofitting disabled people's homes to a decent standard by bringing everyone involved – housing managers, contractors and, crucially, the householders themselves – together to work out how best it could be done.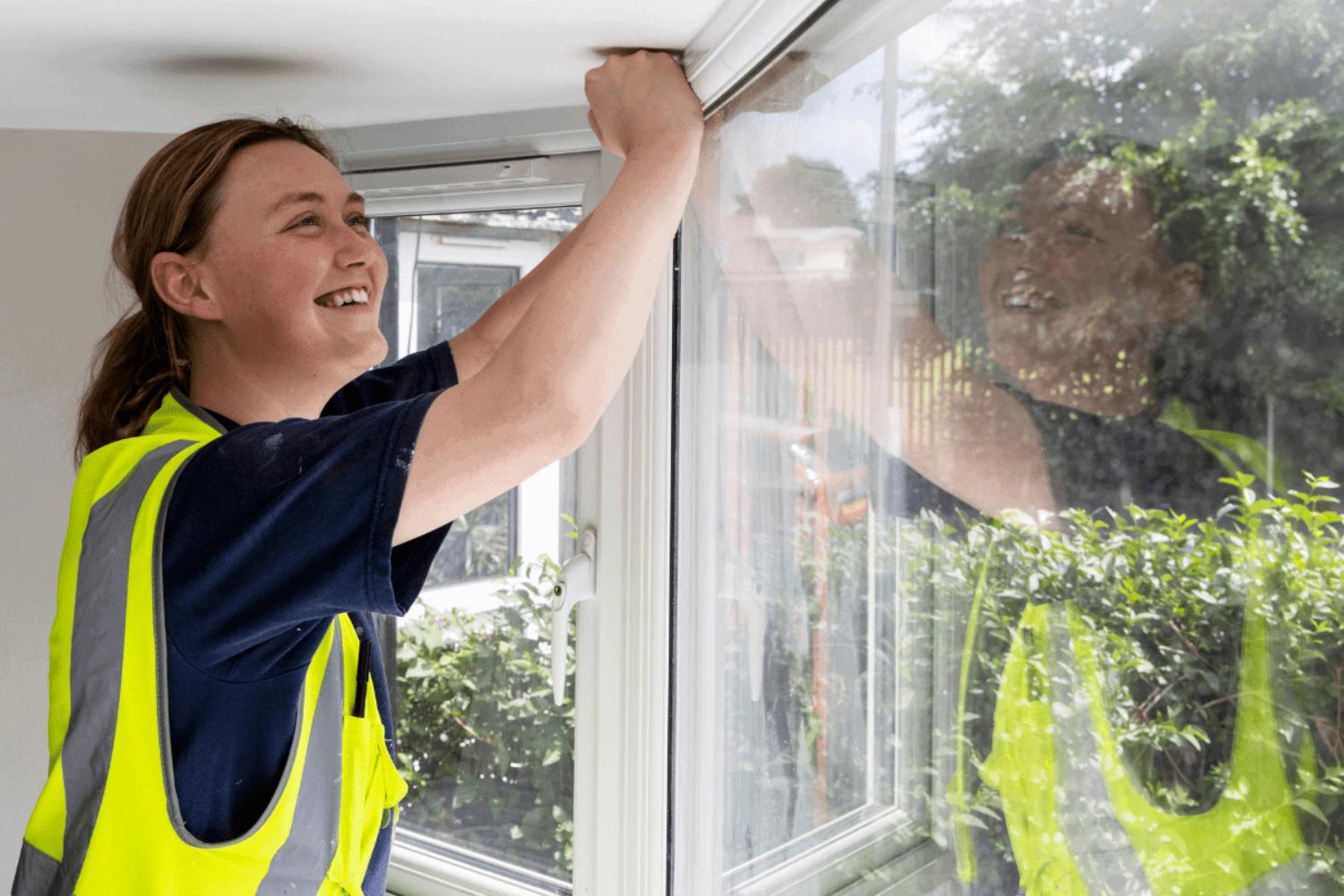 To the surprise of many in the local authorities she worked with, this not only delivered for the occupant, it was also highly cost-efficient. Spurred on by that experience, she set up B4Box as a for-profit company with a strong social mission – and has never looked back.
B4Box now has its own training programme, helping its apprentices through a whole series of industry standard NVQs (National Vocational Qualifications). Unsurprisingly, says McDonnell, a fair few are "poached" by larger construction outfits, delighted to get trained workers without having to shell out for the training themselves. Many others, though, stay and progress through the B4Box ranks. McDonnell's particularly proud of how some young people with the least promising backgrounds can shine once under the company's care. Among those who've benefited are teenagers who've been excluded from school, the long-term unemployed and single mothers returning to work after years of full-on childcare – people often left behind by mainstream employers.
B4Box deliberately recruit from within the local area only, and "never need to advertise", says McDonnell: the prospect of on-the-job training with full-time, well-paid employment at the end of it means word travels fast.
You're getting paid to learn, which is brilliant. They're not bothered about what's gone before
Taking a break from bringing a senior citizens' bungalow up to scratch in Stockport, assistant site manager Orianne Landers agrees: "You're getting paid to learn, which is brilliant." And, she adds, unlike many potential employers, B4Box doesn't demand a load of qualifications or experience before giving you a chance. "They're not bothered about what's gone before; they just want to know that you've got the capacity to learn and you want to learn!"
Proof that it works comes courtesy of local housing association Stockport Homes, whose director of operations, John Bowker, says that "B4Box is our key construction partner – the quality of the work carried out is exceptionally high." The fact that it's a profitable business proves that a social mission can go hand in hand with a strong bottom line, too.
McDonnell and her team's success is a living rebuke to the 'business as usual' approach of much of mainstream construction. And at a time when political parties are parroting the 'green skills' mantra, they could do a lot worse than learning from her example, and looking north to the future.
Images: Peter Horrox/iStock
Help us break the bad news bias
Positive News is helping more people than ever to get a balanced and uplifting view of the world. While doom and gloom dominates other news outlets, our solutions journalism exists to support your wellbeing and empower you to make a difference towards a better future. And as Positive News' audience and impact grows, we're showing the rest of the media that good news matters.

But our reporting has a cost and, as an independent, not-for-profit media organisation, we rely on the financial backing of our readers. If you value what we do and can afford to, please consider making a one-off or regular contribution as a Positive News supporter. Give once from just £1, or join 1,000+ others who contribute an average of £3 or more per month. You'll be directly funding the production and sharing of our stories – helping our solutions journalism to benefit many more people.

Join our community today, and together, we'll change the news for good.