They're seen as big and clunky, not particularly attractive, and expensive. But some experts say they're also the single most impactful lever for reducing emissions. Here's why heat pumps are set to get even hotter
It's been 274 years since Scottish physician William Cullen first demonstrated the heat pump. Now it looks as if its time has come.
If the world is to hit its net zero commitments, experts say that we will need to warm homes and buildings using low-carbon sources. Heat pumps are currently the leading ready-to-go solution. Not bad for technology from 1748.
"The dominoes are stacked up brilliantly [for heat pumps]," says Leo Vincent, policy advisor at thinktank E3G, which acts as the secretariat of Electrify Heat. The coalition campaigns for clean, safe and affordable heating for British homes.
"The government is making the right noises about decarbonisation policy and the people we speak with seem to be in agreement that we need to decarbonise heat as a priority," he adds. "Heat pumps will be central to this."
More than 190m heat pumps are currently in use worldwide. That includes some 40m in Europe. And since Putin's invasion of Ukraine, the number of installations has risen, particularly among countries that border Russia. In 2022, Poland saw a 102 per cent increase in heat pump installations, while the Czech Republic clocked up a healthy 99 per cent.
Governments across Europe are now changing legislation and offering incentives for people to ditch fossil-fuel heating systems.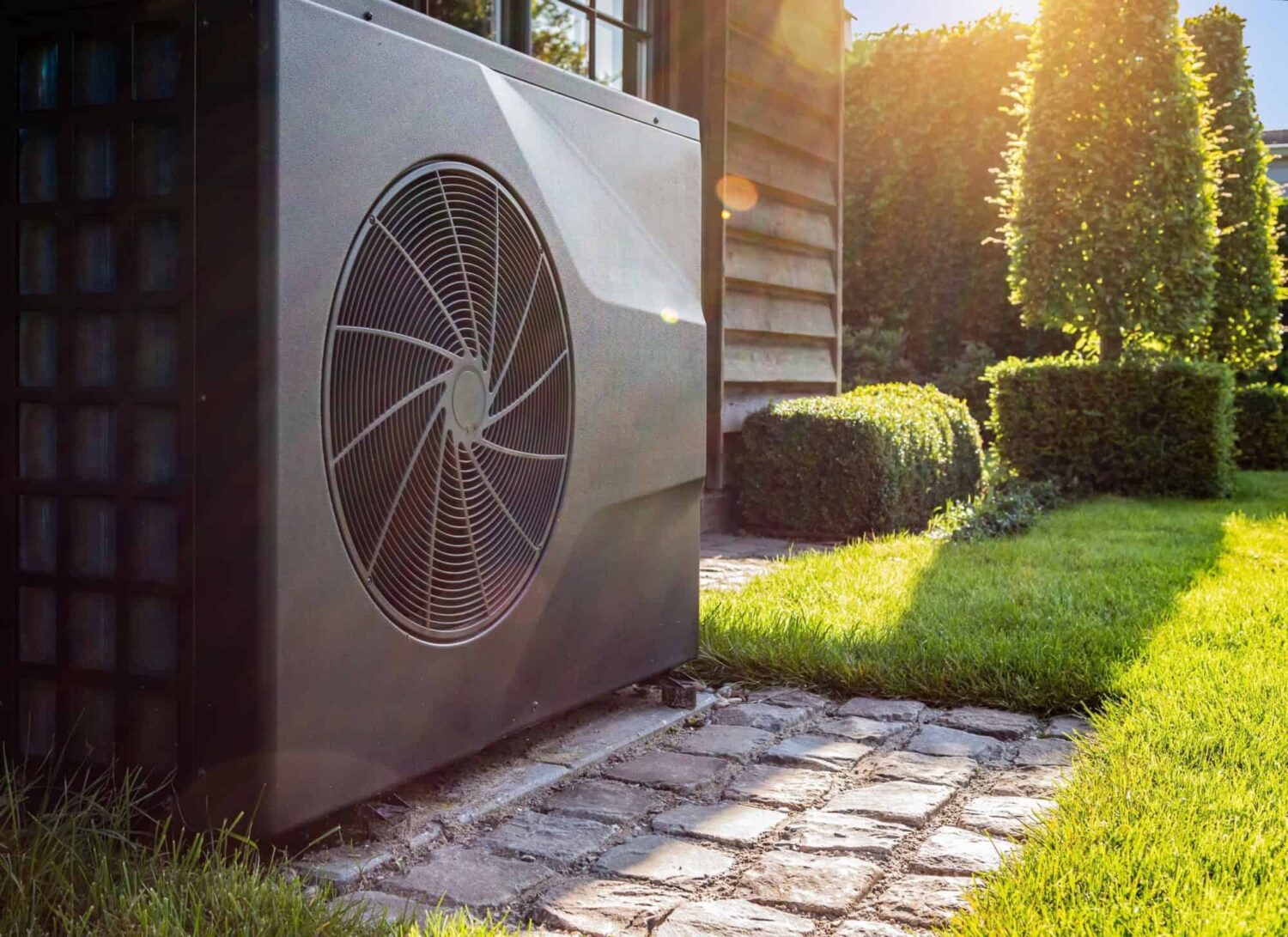 Take the UK. Some 59,000 heat pumps were sold in the UK last year, a 40 per cent increase on 2021. And the government wants to install 600,000 per year by 2028. But while Vincent says the increase represents a positive trend, there are some factors keeping the UK from reaching its targets.
"There's a lack of long-term regulation and policy," he says. "There isn't a joined-up approach for heat decarbonisation. It straddles several departments."
He also says that there's no long-term support for business. "That doesn't necessarily mean financial support, but the government has to send appropriate market signals to say that this is going to be a long-term commitment," he adds.
A key feature of the UK government's heat and buildings strategy is to create new markets for low-carbon heat. Yet the Climate Change Committee, which tracks the progress made in reducing greenhouse gas emissions, says capacity is an issue.
"The UK does not have anywhere near enough capacity in its supply chains to install the number of heat pumps or heat networks that the UK will need in the years to come," says Marcus Shepheard, the CCC's lead analyst on residential buildings.
Journalists keep asking me, 'can we still do this?' The answer at the moment is actually yes, we could
There are currently around 3,000 installers. But the charity Nesta says at least 27,000 additional professionals will be needed in the next six years if the country is to meet the 2028 target of 600,000 installations per year. 
"Journalists keep asking me, 'can we still do this?'," says Bean Beanland, the director for growth and external affairs at the Heat Pump Federation, which lobbies the government for long-term policies that support the electrification of heating and cooling.
"The answer at the moment is actually yes we could," he says. "It is going to take a massive change in policy – and I fear we're not going to get that. In which case that target does become impossible. It's not yet impossible. It's getting very, very tight."
Progress in the industry has been slow. Of the figures available, the UK has installed 280,000 heat pumps. That's 412 per 100,000 people. The European average is 3,068.
"People just don't believe the government is going to do it," says Beanland. "The evidence suggests that they will bottle these decisions and kick the can down the road… governments have been doing it for years. The difference now is that other governments seem to be gradually waking up."
Last year Italy introduced the 'superbonus 110', a 110 per cent tax credit for homeowners installing green upgrades on their property. In 2022, the country sold 502,349 heat pumps, up 37 per cent. And from 2024, Germany will introduce legislation that effectively bans fossil fuel heating systems. At least 65 per cent renewable energy must power every new heating system. Heat pump installations are already up by a quarter.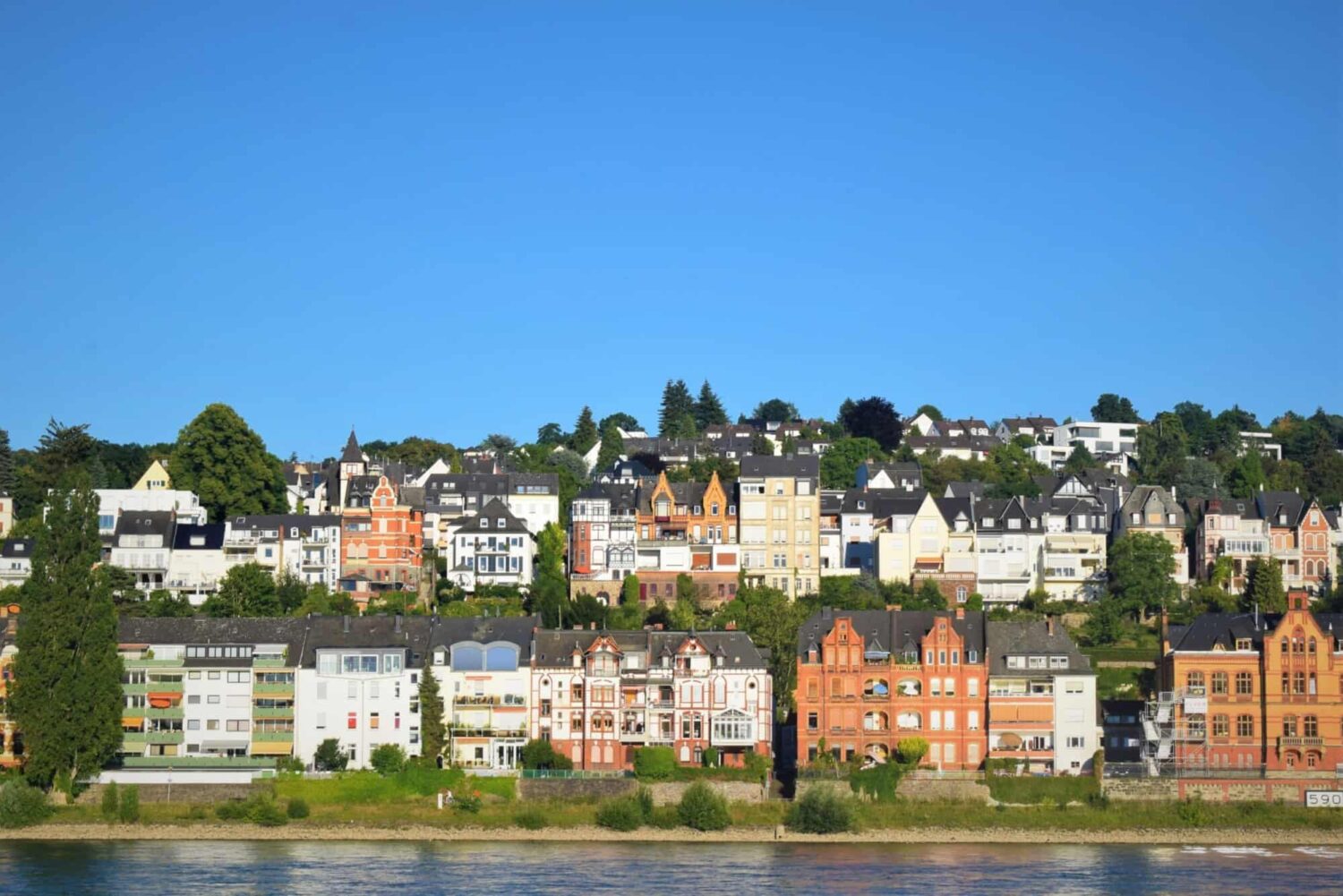 One oft-cited concern is that much of the UK housing stock is too old and drafty to be suitable for heat pumps. However, Beanland says this is untrue and that there is a heat pump solution for all buildings in the UK. "Remember, the building has no idea where the heat comes from, so can't differentiate between fossil heat and heat pump heat," he says.
In March, the UK government announced £14m to accelerate the rollout of low carbon heating. This will fund four 'heat pump ready' projects, two in Oxfordshire and one each in Bristol and Cambridgeshire. Among the plans being explored are street-by-street solutions, rather than for individual homes; a full-service and fully replicable model for low carbon heating; and working on improving each stage of the consumer journey, from initial awareness to aftercare. The government will also provide £5m in grants to train 10,000 people over the next two years to become low carbon heating experts.
"This funding will give the rollout of heat pumps a huge boost by making them cheaper and easier to install," says Lord Callanan from the Department for Energy Security and Net Zero.
Some aren't convinced it will be enough. "A year ago, the chancellor said zero rate VAT on all domestic heat pumps. That has not been delivered," says Beanland. "They think they need a consultation to deliver it." Beanland wants to see a new cross-party body created to drive energy policy. Others have called for a decoupling of gas and electricity prices to drive down the cost of the latter.
This funding will give the rollout of heat pumps a huge boost
One missing piece in this puzzle is products and services to support those using heat pumps. Renewable energy company Good Energy is aiming to bring these to market. Having acquired the heat pump installation company Igloo Works, it now offers entirely green heating and electricity infrastructure for its customers.
"We know that EV drivers are about seven times more likely to install home solar and seven times more likely to install heat pumps," says Good Energy chief executive Nigel Pocklington. "So we are trying to connect up the infrastructure of a green, electric-driven home and make it easier to adopt and run it," he says.
Due to the high cost of energy, Pocklington says going green is also now cheaper.
The increased appetite for heat pumps has also bought their cost down to near parity with new gas boilers. Prices will drop further as the market grows. Initiatives such as the government's boiler upgrade scheme, which covers up to £6,000 of the cost of replacing fossil fuel heating systems, can help offset one-time installation costs, like larger radiators or new pipework.
"We've been here before, back in the 1960s when we started installing central heating," says Beanland. "It was made very clear then that it was just for the rich. It would never catch on. Fifty years later, everyone's got central heating."
Many experts believe the Future Homes Standard update of UK building regulations will also prove a positive tipping point for heat pumps. Due in 2025, compliance will become mandatory for builders to ensure that all new homes produce 75-80 per cent fewer carbon emissions than current new builds. Leading property developer, Redrow, meanwhile, has already committed to fit all new homes with air-source heat pumps. 
"I truly believe that that is going to be the tipping point," says Vincent. "If the government follows through on what they've said about no gas grid connections for new builds – it doesn't matter if we're talking about hybrids, or if we're talking about other technologies – that will be the moment things really change."
Main image: Chunyip Wong