Small-scale hydroelectricity projects can help communities become more energy resilient. With high costs and specialised engineering involved, they haven't always been the go-to renewable energy source, but that could be about to change
The pounding thunder of a waterfall, the pull of a river's current, the swell of an ocean wave. They all represent raw energy in one of its most natural forms – and harnessing it is nothing new. The ancient Greeks used water power to grind wheat into flour. And it was water – not steam – that drove blast furnaces and cotton-spinning machinery at the dawn of the Industrial Revolution.
By the late 1800s the world's first hydroelectric generator was powering a single lightbulb in a Northumberland mansion house, and within a few years this nascent technology had rippled across the globe.
Small-scale hydro may have fallen out of favour as the national grid turned the UK on to the notion of cheap and convenient electricity at the flick of a switch, but now – with the twin spectres of climate change and a deepening energy crisis – the stage could be set for a revival.
"People are looking at energy very differently right now," says Kate Gilmartin, the new CEO of the British Hydropower Association. "Energy security is at the top of the agenda and we've realised that our country is awash with natural energy resources, yet still reliant on a volatile global fossil fuel market."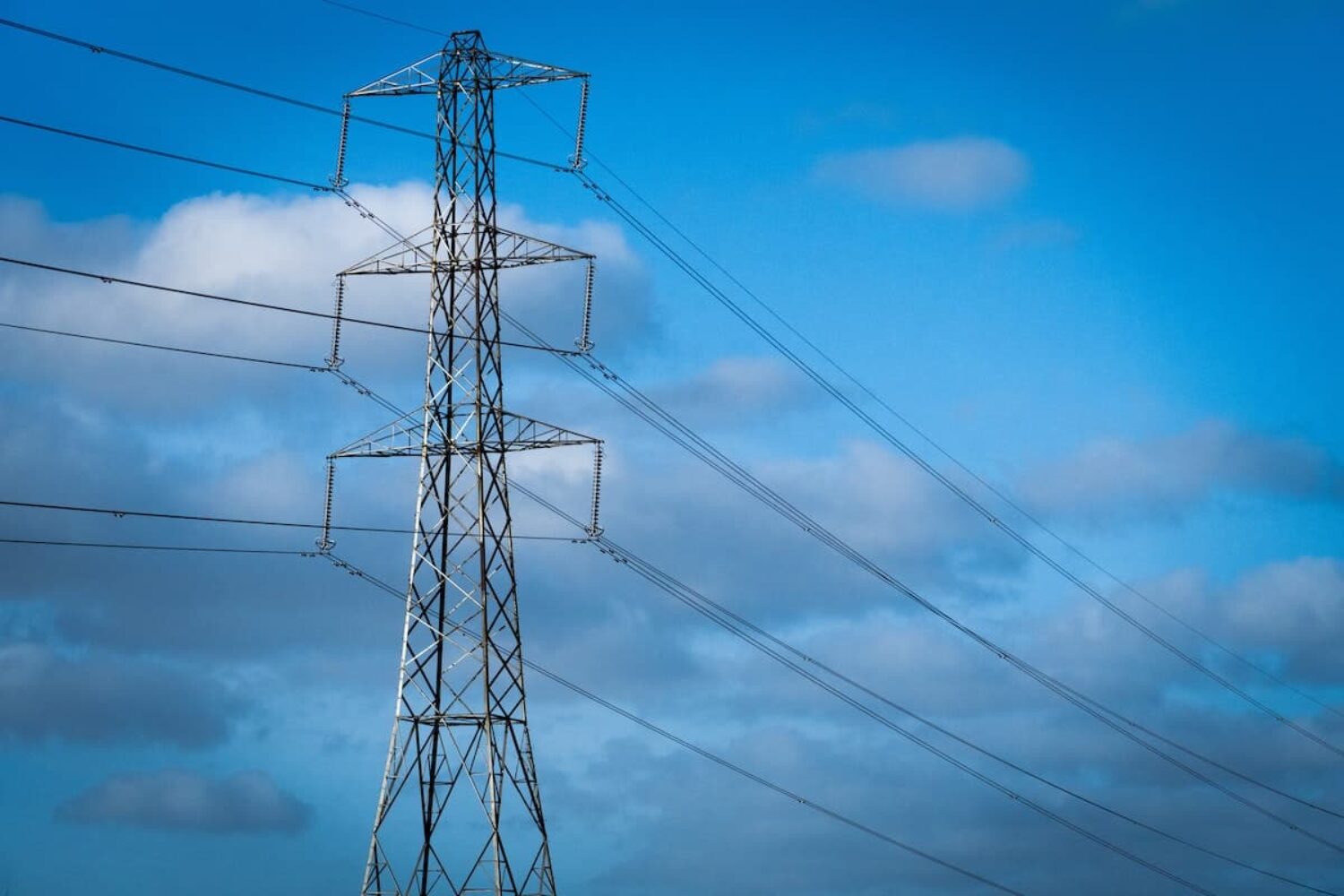 The UK is home to some 1,560 hydropower schemes, but they meet less than 2 per cent of our electricity needs, and hydro has long played second fiddle to solar and wind.
"It's always been the Cinderella at the ball because of the high capital cost," says Gilmartin, explaining how hydro demands bespoke, location-specific engineering, a far cry from comparatively cheap solar panels. "It's never been seen for the value it gives in keeping the lights on through windless, dark nights in winter – and that's going to become more and more of a problem."
The government's feed-in tariff, which pays clean energy schemes for the power they generate, gave costly hydro projects a financial leg up, but the door to new applicants closed in 2019.
"Now energy prices have increased, suddenly loads of hydro schemes that were mothballed because they couldn't make the business case stack up are being reconsidered," says Gilmartin.
Besides new builds, hundreds of historic water mills are ripe for conversion to hydro. Standing in the way are significant hurdles, not least the Environment Agency's (EA) hike in fees for permits. Depending on the size of the scheme, fees are up almost 800 per cent, from £1,500 to more than £13,000, an increase the EA says is justified by increasing pressures on water resources and the need to invest in a more sustainable approach to their use.
Additionally, angling lobbies and conservationists argue that hydro schemes impact delicate ecosystems and impede fish migration.
"Anything industrial in a natural environment is seen as alien," Gilmartin says. "But archimedes screw turbines' are fish friendly, and hydro projects usually include a fish ladder, so you're actually improving upstream migration.
"These schemes bring people to the river environment, it's an opportunity to talk to them about flooding and flood mitigation. Putting a hydro in means thinking about the whole river catchment."
Another barrier is the National Grid's ageing infrastructure. As we transition from fossil fuels, demand for electricity is rising. But with grid capacity stretched to the limit, Gilmartin says there's little wiggle room for additional power generation.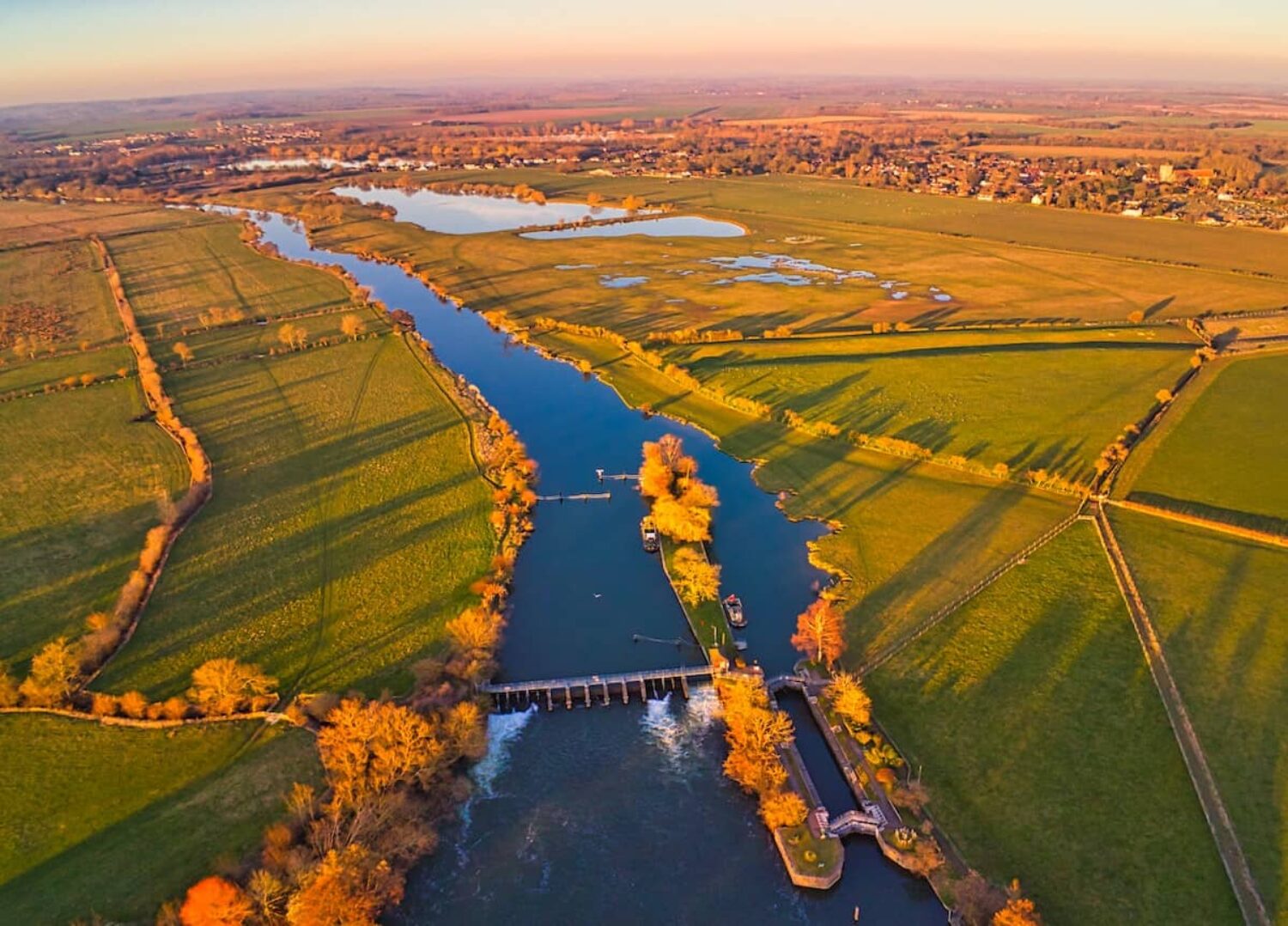 "People will start moving to electric vehicles and heat pumps, but there's no capacity until the grid gets reinforced," she says. "That's a big factor across lots of renewable energy projects – their generation is curtailed, basically cut off because the grid can't cope."
The answer, Gilmartin believes, lies in generating and consuming energy locally. If the local turbine has some power to spare, why not throw it at a few homes or domestic hot water tanks?
"We need to be much cleverer about how we consume energy, by balancing everything more locally," Gilmartin says. "Electricity is the lifeblood of society. We have to look really hard to tap into all the natural resources on our rainy, windy, tidal island nation."
Three pioneering, small-scale hydro projects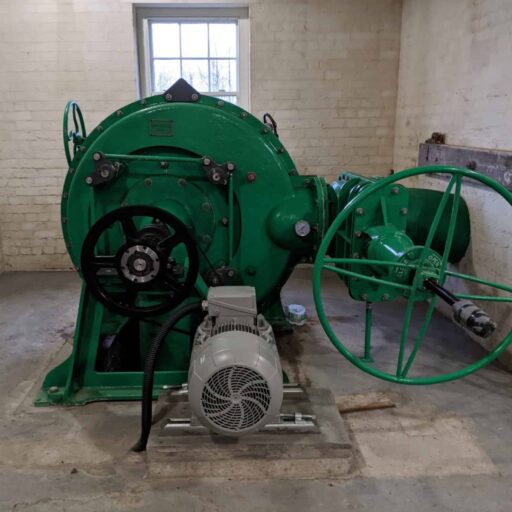 1. Margam Country Park, Wales
The wheel has turned full circle in south Wales, where one of the UK's first hydro schemes is once again powering the estate. Margam Country Park's turbine house was built back in 1891 by industrialist Emily Talbot, and generated enough electricity to power 400 lamps, before falling into disrepair.
Neath Port Talbot council worked alongside the Welsh government's historic environment protection agency, Cadw, to restore the turbine. It now generates around 25kW of energy to heat and power all the buildings on Margam Estate.
Image: Margam Country Park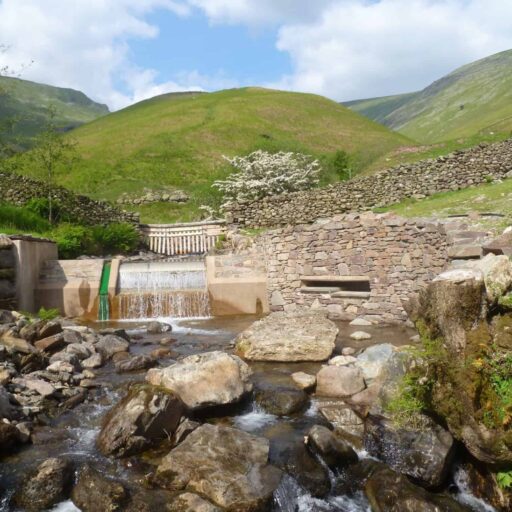 2. Tongue Gill, England
Mr Bev Dennison and Ms Jo Dennison-Drake literally 'bet the farm' on Tongue Gill, their hydro project in Grasmere, Cumbria. They sold their existing property even before planning permission was in place, to raise £750,000 for the hydro project.
The turbine was completed in 2014 and produces 100kW with sufficient flow of water, enough to power the equivalent of 120 homes – which is sold to renewable electricity provider, Good Energy.
Clad in local stone, Tongue Gill's powerhouse blends seamlessly into the local environment. And eight years since being commissioned, the plant now turns a profit.
Image: Tongue Gill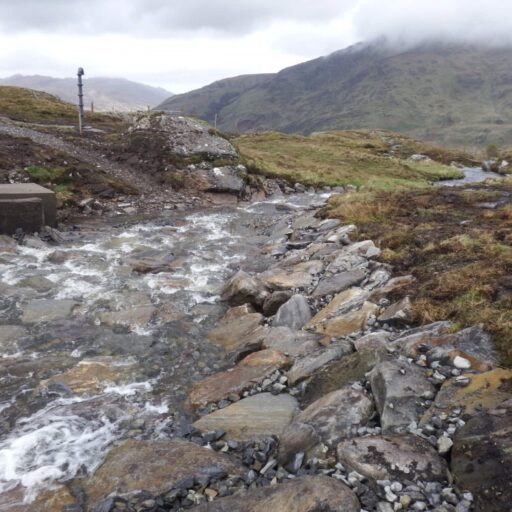 3. Knoydart, Scotland
Knoydart in the west Highlands of Scotland is only accessible by boat or a two-day hike – remoteness that is proving a boon in the energy crisis.
The peninsula is not connected to the grid, meaning its 280kW hydroelectric scheme is run by the community, for the community, insulating 120 residents from the mainland energy price spikes.
Image: Knoydart Foundation
Main image: Martin Bennie