Young Europeans embraced planet-friendly habits, there was another cancer breakthrough, and music appeared to offer pain relief, plus more good news
This week's good news roundup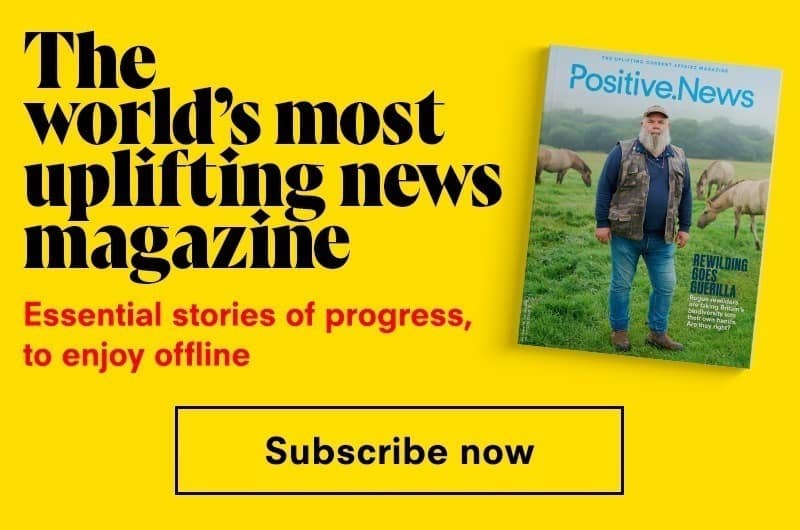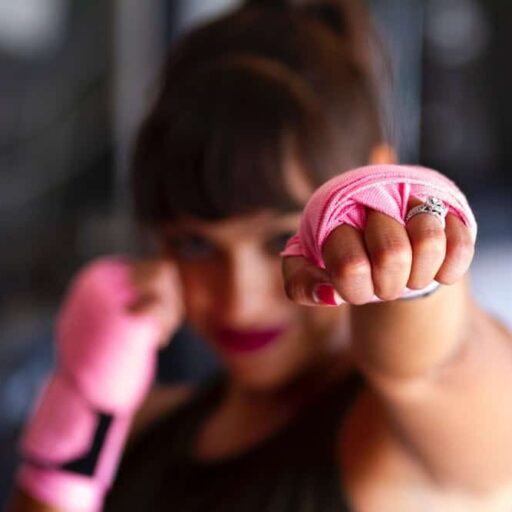 A breakthrough treatment brought hope to cervical cancer patients
A new cervical cancer treatment using cheap, existing drugs has been hailed as the biggest breakthrough in two decades.
Cancer Research UK funded a study involving 500 cervical cancer patients and reported "remarkable" results. It found that for women who had been given an intensive, six-week course of chemotherapy drugs before the usual chemoradiation treatment, the risk of death or of their cancer returning was reduced by 35 per cent. 
Study authors hope the use of existing drugs – carboplatin and paclitaxel – means the treatment can be rolled out relatively quickly.
"This is the biggest improvement in outcome in this disease in over 20 years," said lead investigator Dr Mary McCormack, from University College London's Cancer Institute. "I'm incredibly proud of all the patients who participated in the trial."
Read about more recent medical breakthroughs in our piece about the new 'golden age of medicine'
Image: Sarah Cervantes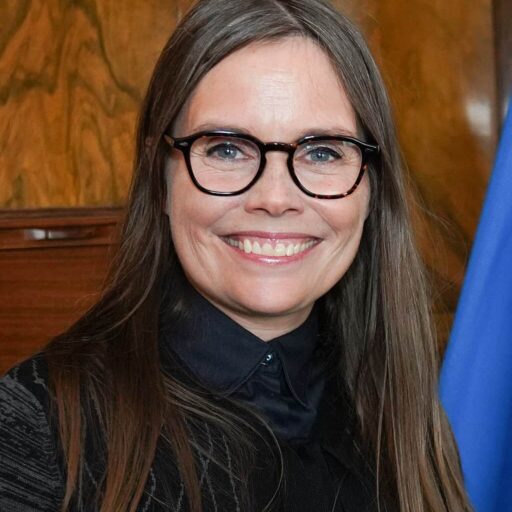 Iceland's premier joined a mass walkout over inequality
The prime minister of Iceland (pictured) downed tools in the name of gender equality this week, joining the country's first women's strike in almost 50 years.
Some 100,000 women and non-binary people – around a quarter of the Nordic nation's entire population – gathered in Reykjavík on Tuesday to protest against unequal pay and gender-based violence. 
Thousands more women took part in strike action in towns across the country, shutting schools, shops and banks, delaying public transport and leaving hospitals understaffed. 
Icelandic PM Katrín Jakobsdóttir stood in solidarity with the walkout and said she expected other women in her cabinet would do the same. 
Strike organiser Freyja Steingrímsdóttir told Reuters that Iceland was known as an "equality paradise" – it has been ranked the world's most gender-equal country 14 years in a row by the World Economic Forum – but said the reality was very different. 
"There are still gender disparities and urgent need for action," she said.
Image: Scottish Government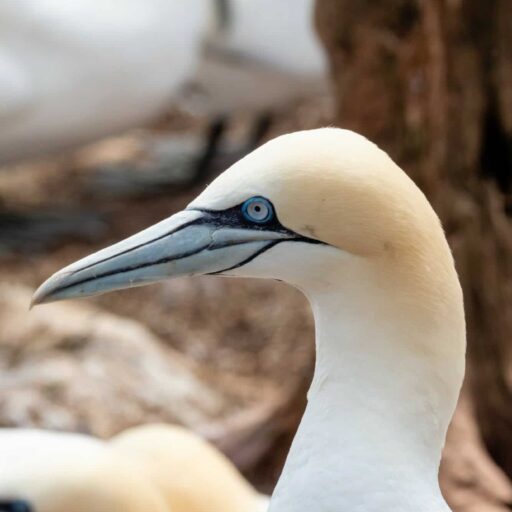 Research suggested that seabirds are rallying against avian influenza
Wild birds are showing signs of developing immunity to avian flu, according to new research led by the UK's Animal and Plant Health Agency (APHA).
The H5N1 virus is thought to have wiped out millions of wild birds worldwide, with the outbreak – the worst on record – claiming tens of thousands in the UK alone. 
However blood samples taken from northern gannets (pictured) on Scotland's Bass Rock in the Firth of Forth, the largest colony in the world, revealed almost a third now had antibodies.
The discovery raises hopes that the virus could kill fewer birds this winter, although its ability to mutate means that immunity for next year's offspring is far from guaranteed. The positive development was countered by news this week that avian flu has reached the Antarctic. Experts are concerned for the isolated populations of penguins and seals that have never been exposed to the deadly virus before.
Commenting on the government's pledge of £3.3m for more research, Prof Ian Brown, APHA's director of scientific services, said: "I am pleased that with further funding this work can continue – helping us to control the spread of the disease while furthering UK animal health science."  
In other bird-related news this week, hopes were raised that the endangered corncrake can be saved as numbers increased in Scotland.
Image: Patrice Bouchard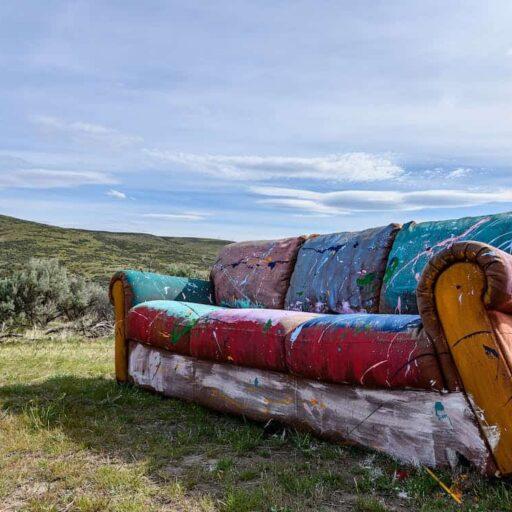 A furniture waste initiative dangled a £2bn carrot
Retail giants including Asda, Ikea, Sainsbury's and Dunelm have teamed up to promote used furniture, tackle waste and save households billions of pounds in cash. 
They're part of the newly formed Circular Change Council, launched by eBay in partnership with climate action campaign group, the Waste and Resources Action Programme (WRAP). 
It has set its sights on the 22m bits of furniture – including 4.8m sofas – that get thrown away in the UK each year. 
Those at WRAP say their own research suggests as many as a fifth of discarded items are suitable for reuse, and estimate households could save £2.37bn annually by buying used instead of new. 
"It's high time that we addressed the impact on the environment, as well as looking at how we can all as citizens create positive change while saving money, such as encouraging people to buy pre-loved furniture as they do with clothes," said WRAP CEO Harriet Lamb. 
Image: Brett Sayles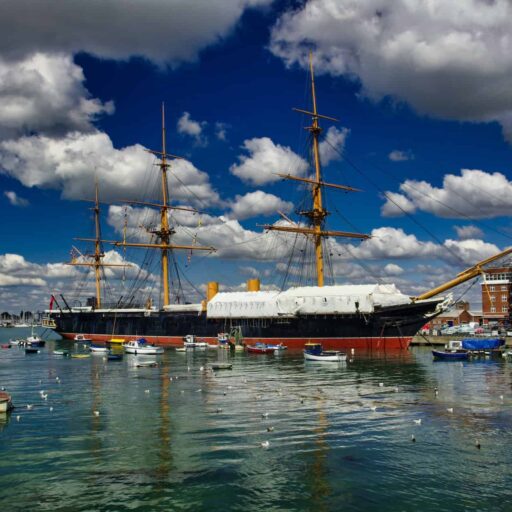 Sustainable shipping got an electric boost
The British coastal city of Portsmouth is plugging into the electric revolution with news of a £26m initiative aimed at cutting pollution and greenhouse gas emissions from ships' idling engines. 
The Sea Change Project will allow ships to switch off their engines and instead connect with the grid while docked in Portsmouth International Port. It will also charge two hybrid vessels run by Brittany Ferries, which will be powered by electricity when manoeuvring through the harbour. 
It's all part of the port's effort to realise carbon neutrality by 2030. Portsmouth city council, which owns the harbour, says Sea Change will save over 20k tonnes of CO2 a year from 2027. That's equivalent to the annual carbon footprint of around 2,500 UK homes. 
£18.5m in funding has come from the UK government's Zero Emissions Vessels and Infrastructure competition, with the rest provided by council reserves and borrowing. 
Image: Piotr Guzik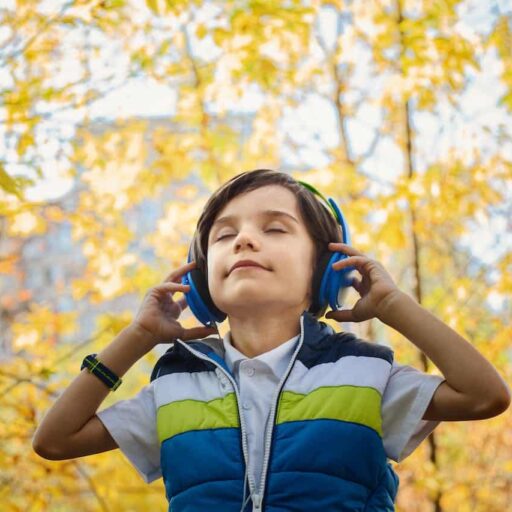 The drugs don't work? Try a bittersweet symphony instead, research suggested
A blast of death metal or a rousing power ballad might be headache-inducing for some, but researchers have revealed that for others it can have the exact opposite effect.
Music – particularly personal favourites – has long been known to help relieve pain, but scientists from McGill University in Montreal, Canada, now believe that emotional and physical responses matter, too. 
Their study found the pain-busting power of participants' favourite tracks was at least as strong as over-the-counter drugs like ibuprofen, and worked better than relaxing music that had been selected for them.
Interestingly, it also found the effect was sometimes heightened when personal favourites gave listeners musical 'chills', such as goosebumps, shivers or tingling, which researchers believe may be blocking pain signals. Moving and bittersweet favs were particularly effective.
"Music may be a viable non-pharmacological intervention for those undergoing surgery, surgical recovery, or with chronic pain conditions," the study's authors wrote.
Image: Jonas Mohamadi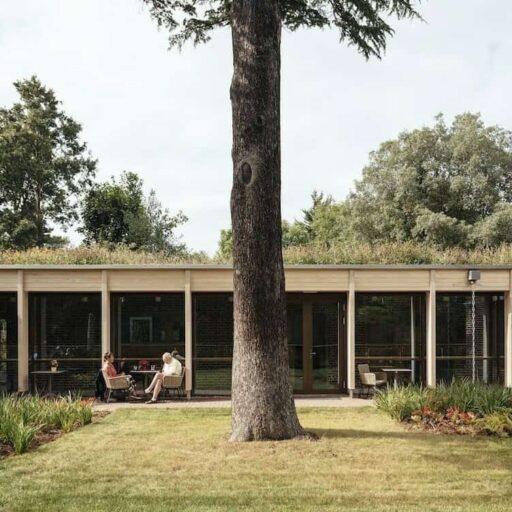 A care home was named the UK's best new building
A south London care home has triumphed in a national contest recognising remarkable buildings, with the Royal Institute of British Architects (RIBA) calling it a "place of joy and inspiration". 
 The John Morden retirement centre was named the UK's best new building by RIBA, which awarded it the prestigious Stirling prize.
The home's purpose-led design includes dementia-friendly wayfinding and encourages 'active participation in the community', with warm recreational spaces, an art room, theatre and cafe. Outside, a mature cedar tree marks the focal point of a garden courtyard. 
RIBA said it was an inspiring example of architecture that enables older people to live without becoming isolated.
"Dedication to creating an environment that lifts the spirits and fosters community is evident at every turn and in every detail," said Stirling prize jury chair Ellen van Loon.
Read more about the UK's 'best new buildings' here
Image: Jim Stephenson
Main image: lechatnoir/iStock
You're the solution that Positive News needs
Our small, dedicated team is passionate about building a better alternative to the negative news media. And there's never been a greater urgency to our mission.

But to invest in producing all the solutions journalism that the world is longing for, we need funding. And because we work in your interests – not those of a wealthy media mogul or corporate owner – we're asking readers like you to get behind our team, by making a regular contribution as a Positive News supporter.
Give once from just £1, or join 1,200+ others who contribute an average of £3 or more per month.

Join our community today, and together, we'll change the news for good.