A dementia-friendly retirement home in London has been named the UK's best new building. The shortlist was a triumph of purpose-led design
Care homes are not renowned for their humanising design. All too often they embody the architecture of economy and the decor of easy maintenance, and health and safety. Not so the John Morden retirement centre in south London.
Designed for dementia-friendly wayfinding and 'active participation in the community', this mould-busting facility has just been named the UK's best new building by the Royal Institute of British Architects (RIBA), which awarded it this year's Stirling prize.
Embracing the principles of 'biophilic design' (the concept of increasing an occupant's connectivity to the natural environment), the centre was built around a mature cedar tree, which is now the focal point of the garden. Inside, the building integrates medical facilities with warm recreational spaces to counter isolation, including an art room, theatre and cafe.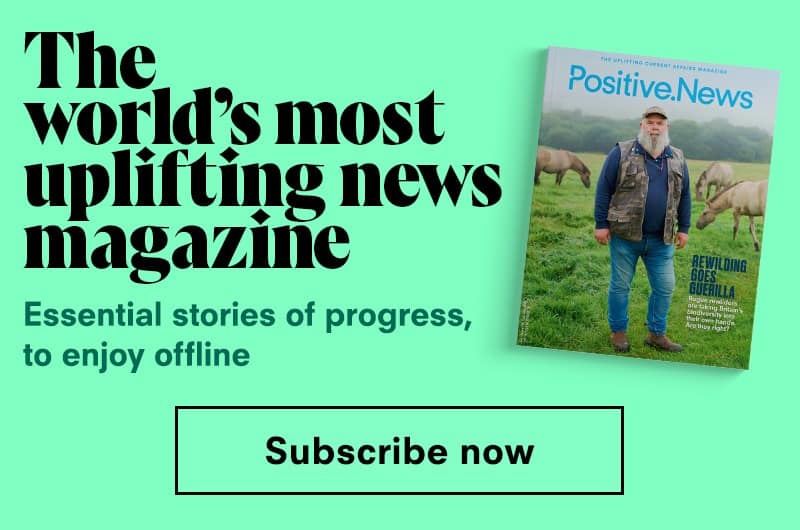 "The John Morden Centre is a place of joy and inspiration," said Dutch architect Ellen van Loon, speaking on behalf of the RIBA jury. "It sensitively and seamlessly integrates medical facilities and social spaces, delivering a bold and hopeful model for the design of health and care centres for the elderly."
She added: "It illustrates how buildings can themselves be therapeutic – supporting care and instilling a sense of belonging. Great architecture orients people so they can thrive, and this building is exemplary at achieving exactly that."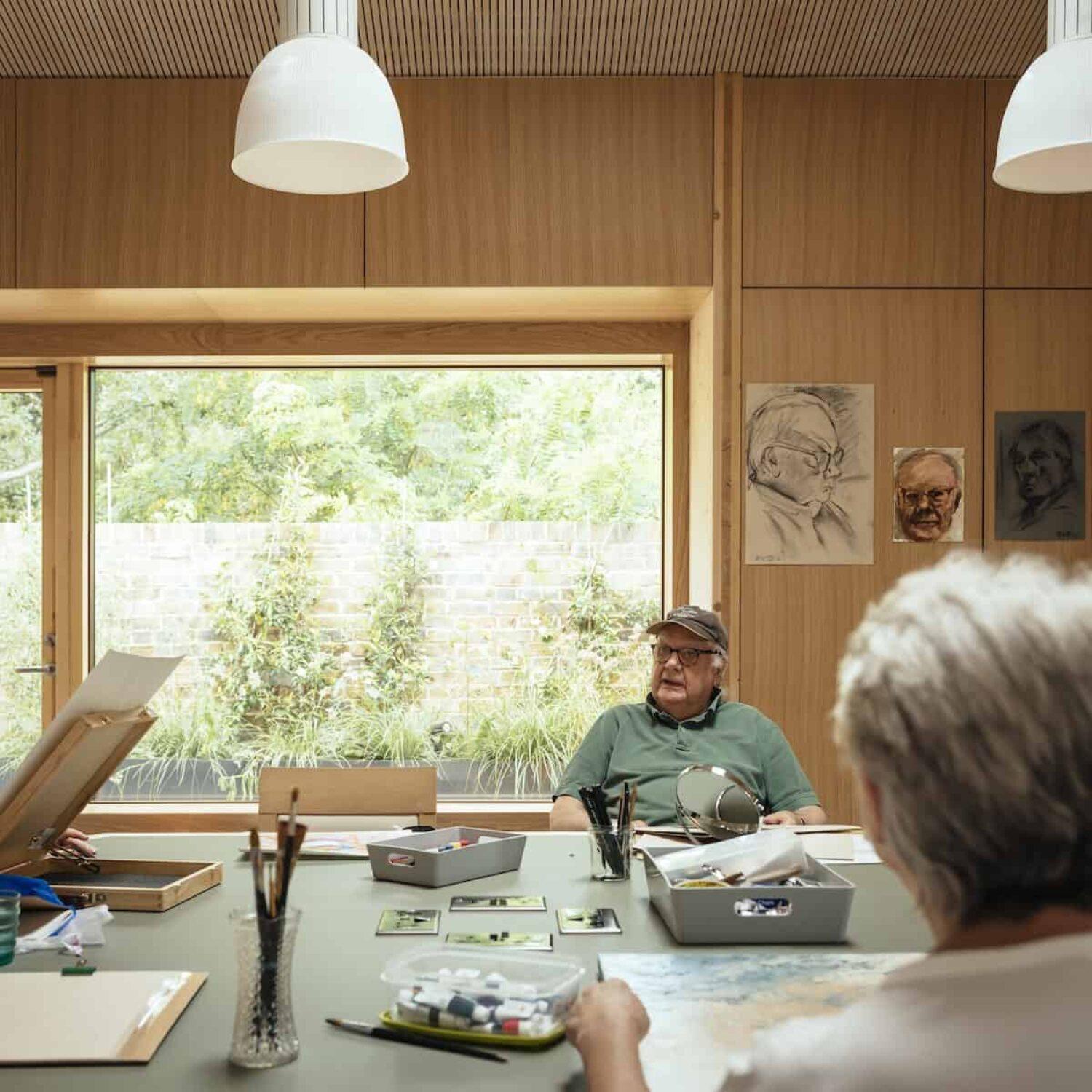 The John Morden Centre was designed by the architectural firm Mæ. "At a time when adult social care is in a perilous state, this award demonstrates that there is hope for the sector," said its founding director Alex Ely. "The project offers up a model for others working within health and care – inspiring them to create environments that positively impact on people's mental and physical health."
The shortlist for this year's Stirling Prize was rather London centric. RIBA commended all buildings for their "thoughtful, creative responses to today's complex challenges".
The UK's best new buildings shortlist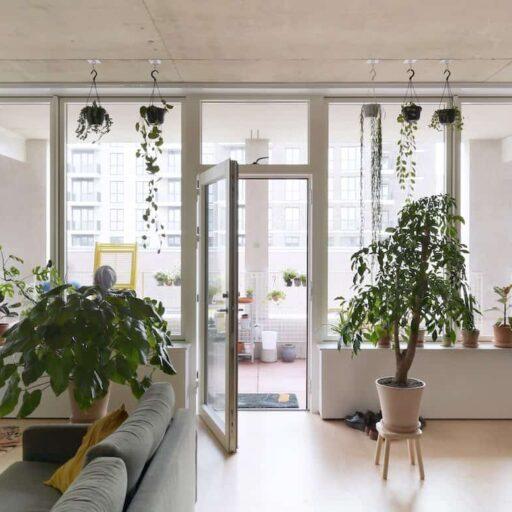 A House for Artists, London
This flexible live/work space in the London borough of Barking and Dagenham offers an "ambitious model for affordable and sustainable housing", according to RIBA. In exchange for reduced rent, residents deliver free creative programmes for the neighbourhood through a street-facing, glass-walled community hall and outdoor exhibition space.
Image: David Grandorge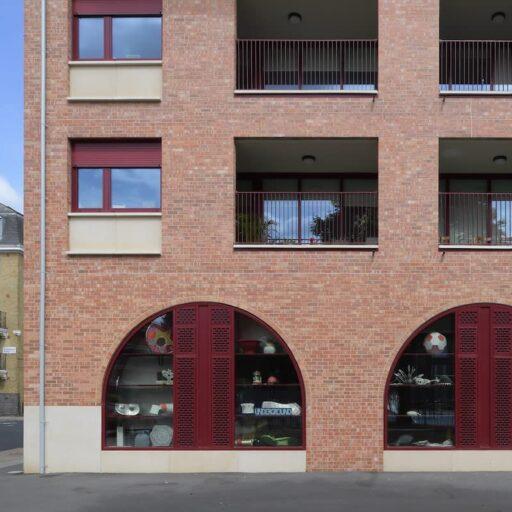 Central Somers Town Community Facilities and Housing, London
Adam Khan Architects was tasked with helping to regenerate a plot in a deprived area within the London borough of Camden. The result is a mixed-use complex featuring social housing and community facilities, such as a rooftop football pitch, a children's post-school club, an adventure playground and a base for a theatre education charity.
Image: David Grandorge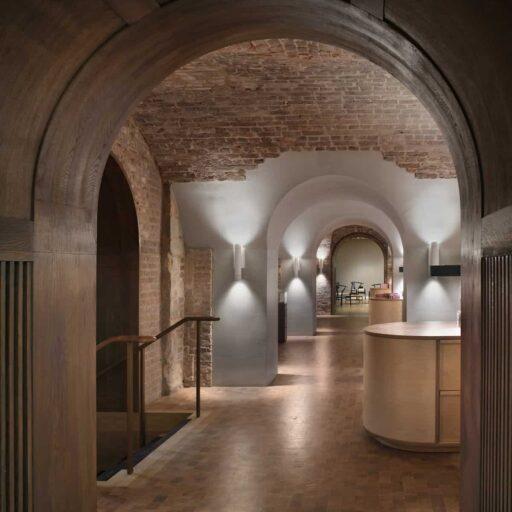 The Courtauld Institute of Art, London
Beneath Somerset House in London are vaults that have long been off-limits to the public. Not anymore thanks to a project that aims to open up the building both physically and culturally. RIBA described the work by Witherford Watson Mann Architects as an "engineering feat" that "lets the spirit of the historic building lead the visitor experience, but with some 21st-century creativity to solve some of its inherent complexities".
Image: Philip Vile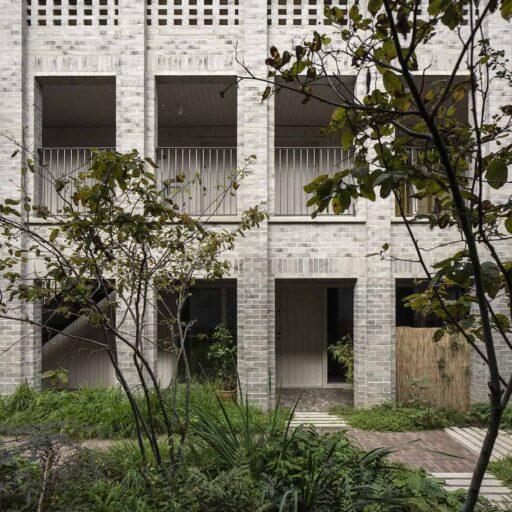 Lavender Hill Courtyard Housing, London
This former sheet-metal workshop in Clapham has been elegantly transformed into nine apartments by the architectural firm Sergison Bates. "[They] engaged with circular economy principles, carefully dismantling the structure so that materials could be reused," said RIBA, praising the design.
Image: Johan Dehlin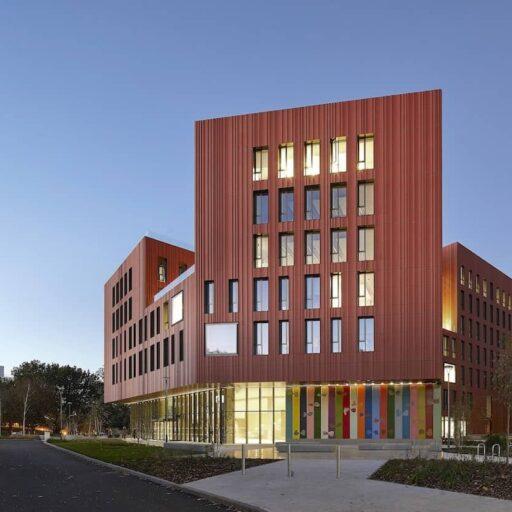 University of Warwick Faculty of Arts, Warwickshire
This new building brings together the University of Warwick's art departments and schools under one roof for the first time. The idea was to create a space for collaboration and cross-pollination of the arts, while drawing inspiration from the site's parkland context. "Here the architects have woven these two agendas into one cohesive design concept that has been executed with skill and craft," said RIBA.
Image: Hufton Crow
Main image: Jim Stephenson