In our latest article about positive predictions for the new normal, we examine how people came together during the coronavirus crisis and how that can be carried forward into post-pandemic life
It looked like a war zone. Only without the bodies. Or the bombs. Just total emptiness. Empty streets, empty shopping centres, empty bus stops, empty everything. As the camera scans the deserted streets of the Upper Springfield neighbourhood of West Belfast, a narrator's voice can be heard. This isn't the apocalypse, the voice asserts; this is "a remarkable act of global solidarity"; this is "love in action."
Within hours, the video, which was released in the early days of lockdown by the local council's Covid-19 response team, was pinging its way around social media. Local radio picked it up. The Belfast Telegraph ran a story. And the residents of Upper Springfield, locked down alone at home, felt a sudden, empowering sense of togetherness.
This Belfast neighbourhood is far from being an exception. Across the UK, the Covid-19 pandemic has ignited communities into action in a way not seen for generations. From businesses and community organisations through to Sunday league football teams and school-gate WhatsApp groups, people have been going the extra mile to support each other.
The Covid-created revival in community spirit marks a welcome turnaround from years of grim austerity and bitchy Brexit divisions. For many at the frontline of community work, however, this spirit of social solidarity has always been there.
"We never come across a community that doesn't have people willing and able to help local people," says Angela Catley, director of development at Community Catalysts, which supports micro organisations and social enterprises working within social care.
What's more, this community feeling isn't just a nice to have; in many cases it's been a lifeline. "Without that community connectivity and the big increase in volunteering that's happened, the health and social care system wouldn't have been able to cope with the pandemic," argues Ruth Hannan of the RSA.
Related: Why people turned to baking during the pandemic
Community-owned businesses and local-level social enterprises have played a crucial role in the response, while the solidarity has been felt by local authorities, too. According to the New Local Government Network, a think tank, council leaders say community cohesion is at an all-time high.
According to Cately, those local authorities that had already established strong networks and partnerships with community groups and enterprises have "reaped the rewards" during the crisis. The question now is how to make sure that continues to flourish in the recovery?
We never come across a community that doesn't have people willing and able to help local people
Fortunately, the appetite for change is there. Research from the charity Power to Change, which supports community businesses, shows that 68 per cent of UK adults don't want to lose the renewed sense of community spirit and are pledging to do more in their local area when the crisis ends.
"Once you've made the connections, you're not going to unmake them," Cately points out. If the UK is to build on the solidarity of recent months, a "new civic infrastructure" is needed, says Nick Gardham, chief executive of charity training organisation Community Organisers; one in which grassroots community groups and micro-enterprises play a key role.
According to Elly de Decker, National Lottery Community Fund's director of grant making, some 38 per cent of the fund's budget has been awarded to these smaller organisations and she anticipates a "critical role" for them moving forward.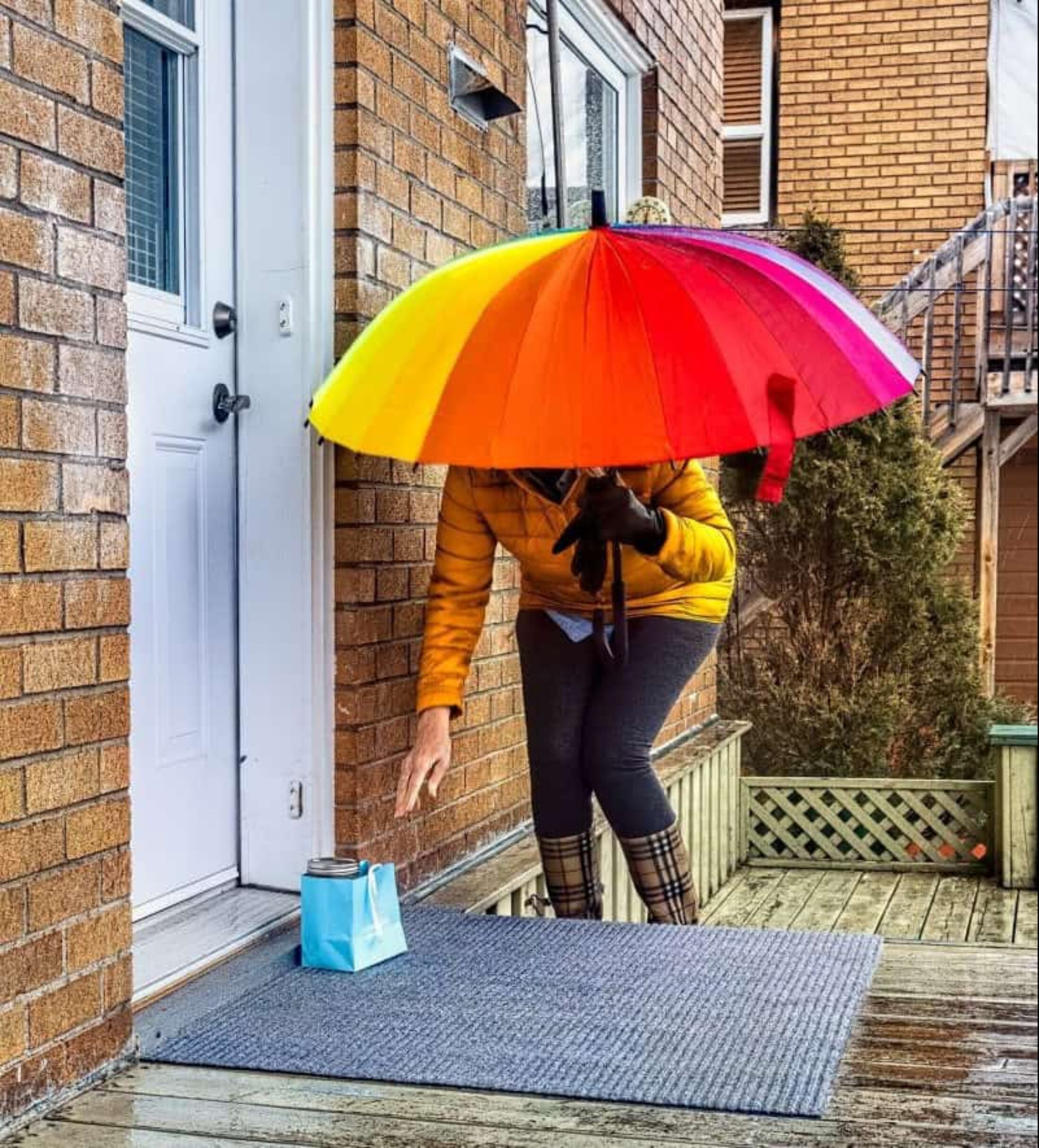 Likewise, Power to Change recommends giving such organisations a strategic role in planning for their area's recovery and putting them in charge of budgets, as they are best placed to decide how public money will be most effectively spent.
Bonnie Hewson, programme manager at Power to Change, says: "Communities already have power, understanding and answers. They are trying to be part of a bigger solution to what they see as unequal and broken in the system. They don't need their power to be 'unlocked' by councils, they need it to be 'unblocked'."
Where there are examples of local authorities encouraging micro-enterprises to flourish, the results speak for themselves. In Somerset, for instance, deliberate support from the council has helped the number of micro enterprises providing social care in diverse ways to grow from 50 to 450 over five years. During the recent crisis, those groups have supported 11,000 people.
Community groups belong to the third sector, not the third class. For years, their actions have helped keep society from going under. Post-pandemic, their voices will be ever more vital in building it back up.
Stronger together
The crisis has highlighted three key areas where communities shine
Local knowledge
Understanding who needs what, and when, has allowed community groups to quickly provide the right help to people. In Worcestershire, for instance, the Bretforton Community Shop started a delivery service to keep up with the needs of vulnerable people locally.
Speedy organisation
Grassroots groups have been able to offer help more swiftly than public services. At Brighton's community pub The Bevy, the team arranged hot-meal deliveries for the vulnerable older customers of their weekly lunch club within a week.
Lean and efficient
Community-run organisations can make the most of opportunities as they arise. In Deal, Kent, volunteers collected vegetables that were not commercially viable for harvest from local farms, and redistributed them to food banks and charities. That offered a low-cost way to get food to people who needed it, while minimising food waste.
Main image: Neonbrand