In the next in our series of positive predictions for life after the pandemic, we explore the places that are 'building back better' and ask how we can create economies that work for the planet – not against it
"We have to make sure that we take decisions that will take us to the future and not into the past." Frans Timmermans, the European Commission vice president, was clear as he unveiled the EU's recovery package in late May.
"For many regions and companies, including those relying on coal production and carbon intensive industrial processes, this economic crisis has raised an existential question. 'Do we rebuild what we had before? Or do we seize the opportunity to restructure and create different and new jobs that can serve us for decades to come?' We rebuild but in a different direction."
Under the plan, billions were pledged to usher in a greener future, investing in zero-emissions transport, renewable energy and home energy efficiency. Some €40bn (£35bn) was earmarked for the "just transition" to support high-polluting businesses and their workers to shift towards a low-carbon future.
The package was far from perfect – critics say it doesn't do enough to guarantee that money won't be appropriated for 'brown' projects – but it demonstrated Brussels' commitment to build back better in the wake of the coronavirus crisis.
Brussels is far from alone in that message. As we shift from crisis management to recovery, voices from industry, academia and politics are making the case that the only recovery worth having is one that prioritises tackling the climate crisis, boosting renewable energy, restoring natural habitats and decarbonising transport and housing.
For examples of what form this might take, look to Amsterdam, where city officials have embraced economist Kate Raworth's 'doughnut' framework, laying out a plan to help its citizens live well without overstepping planetary limits or harming the prospects of people in developing countries.
"We never imagined that we would be launching it in a context of crisis such as this," Raworth wrote on her website. "But the need for such a transformative tool could hardly be greater right now, and its use in Amsterdam has the chance to inspire many more places – from neighbourhoods and villages to towns and cities to nations and regions – to take such a holistic approach as they begin to reimagine and remake their own futures."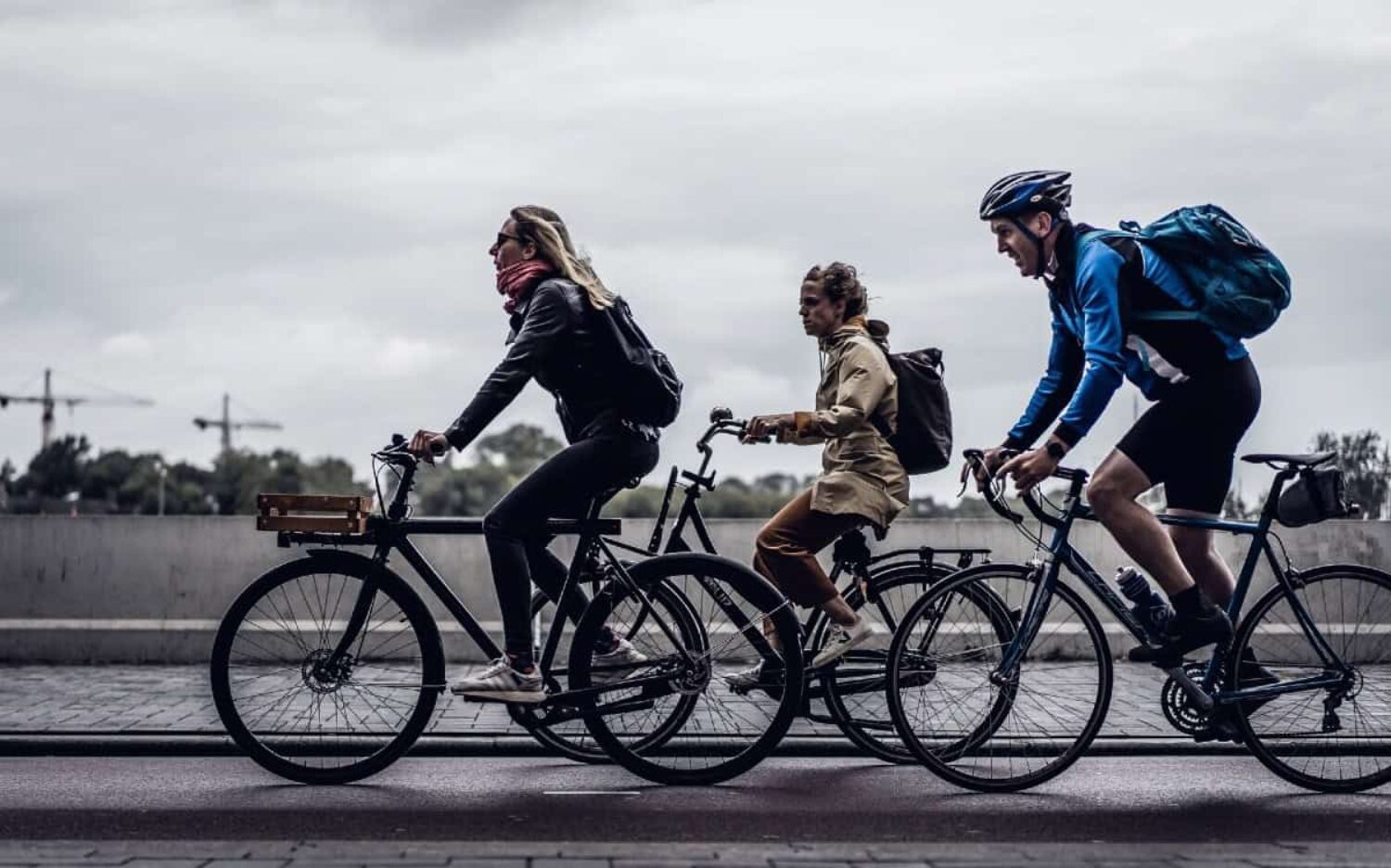 The city's Amsterdam Circular Strategy, published in April, outlines steps in three areas: food systems; buildings; and consumer products such as clothes, electronics and furniture. It includes more urban farming and more opportunities to rent or repair household items instead of buying new, for example.
Its pledges are ambitious: by 2023, city planners will use circular criteria for designing new buildings and public spaces, as well as in tendering contracts. By 2030, the strategy says, the city will use half the virgin raw materials it does today, and will reduce that down to zero by 2050.
The strategy also recognises that change of this scale will require the buy-in of the whole city, from residents, community groups and small businesses alongside policymakers. To help that happen, the city has launched the Amsterdam Donut Coalition. Joining the Netherlands' capital, the US cities of Philadelphia and Portland are set to unveil similar 'city portraits' to demonstrate how they can thrive.
According to Forum for the Future's CEO Sally Uren, "the sheer scale and speed" of the UK government's economic rescue during the pandemic bodes well for its support in creating a more resilient economy. She's likewise encouraged by the insistence of the French government that it will only support Air France if the airline commits to ambitious climate targets.
Not all the signs are so positive. Campaign group Positive Money has pointed out that while the Bank of England's governor Andrew Bailey is calling publicly for a green recovery, the bank's Covid Corporate Financing Facility has so far offered more than £2.5bn in bailouts to airlines and oil companies with no green conditions attached.
We rebuild, but in a different direction
One of the concerns of naysayers to a greener economic agenda is cost. But claims that a green recovery will automatically cost more have been robustly dismissed by economists. Investing in new renewable energy infrastructure; making existing buildings more energy efficient; re-training workers to reduce unemployment; restoring natural habitats; and research and development into new, clean technologies were identified as the best bet for stimulating economic recovery, in a report for University of Oxford co-authored by Lord Nicholas Stern.
Such projects would create more jobs, with higher short-term growth and better long-term cost savings, than the status quo. "Currently, the UK directs €10.5bn (£9.2bn) in subsidies to fossil fuels. Reallocating this capital to jobs-rich renewable energy projects would be a win-win for the economy and environment," says Brian O'Callaghan, an economist at the university's Institute for New Economic Thinking.
Meanwhile, analysis by the Scotland Trade Union Congress claimed a £13bn investment from the Scottish government in clean infrastructure projects would create as many as 150,000 new jobs.
Out of a catastrophe that has cost lives and livelihoods across the world, is an opportunity to shift to a system that is more resilient, fair, and meets the needs of both citizens and the environment. With recent polls showing mounting public support for a rethink of government priorities, the remaining question about the vision for a greener economy may simply be: how soon can we get there?
Who is building back better?
South Korea
President Moon Jae-in's Green New Deal has a pledge for net-zero emissions by 2050, an end to funding overseas coal plants and a new carbon tax, plus a ₩12.9trn (£8.5bn) investment to create 133,000 new jobs. Critics have accused the government of greenwashing pre-existing plans. Nonetheless, it's a bold vision from one of the world's most fossil-fuel-reliant nations.
North Ayrshire
In Scotland, the North Ayrshire Council has laid out a Community Wealth Building strategy, in a bid to make its local economy more fair and resilient. It pledges to prioritise local businesses for public contracts; support businesses that offer more local people a stake in the economy, such as cooperatives or employee-ownership models; and support the regeneration of its 1,294 hectares of vacant land for community and local business use
Houston, US
The Houston Climate Action Plan, launched in April, focuses on reducing emissions across sectors such as transport and energy. Specific goals of the plan include adding 500 miles of bike lanes in the next five years, creating a business hub in the city for new energy companies, and reducing residential waste by half by 2040. Although its goals do not go as far as, say, Amsterdam's, it's a positive start for a city at the heart of the oil economy.
Main image: Jenni Eramida
Positive predictions for the new normal