There is a growing awareness about the ecological impact of the food we eat, but what about the tipples we drink? We take a look at alcohol's environmental footprint and what can be done to reduce it
There's a reason why the ecological footprint of alcohol doesn't feature high on the list of topics discussed down the local: it's sobering stuff. "What percentage of crop diversity was lost between 1900 and 2000?" asked no pub quiz host ever. It's 75 per cent, by the way, thanks partially to monocropping to make alcohol.
According to Mike Berners-Lee, author of How Bad Are Bananas?: The Carbon Footprint of Everything, producing a pint of locally brewed cask ale emits 300g of CO2, the equivalent of driving a car 1.5 miles. Brewing a litre of the stuff also requires around 350 litres of water, demand for which is set to outstrip supply by 40 per cent in a decade, according to the UN.
The industry has a hangover to confront, then – yet most landlords would sling out drinkers who mention the study from Japan that identified alcohol as a key driver in determining a household's carbon footprint.
But don't take the fizz off ice just yet. A number of drinks brands are stoutly challenging the status quo.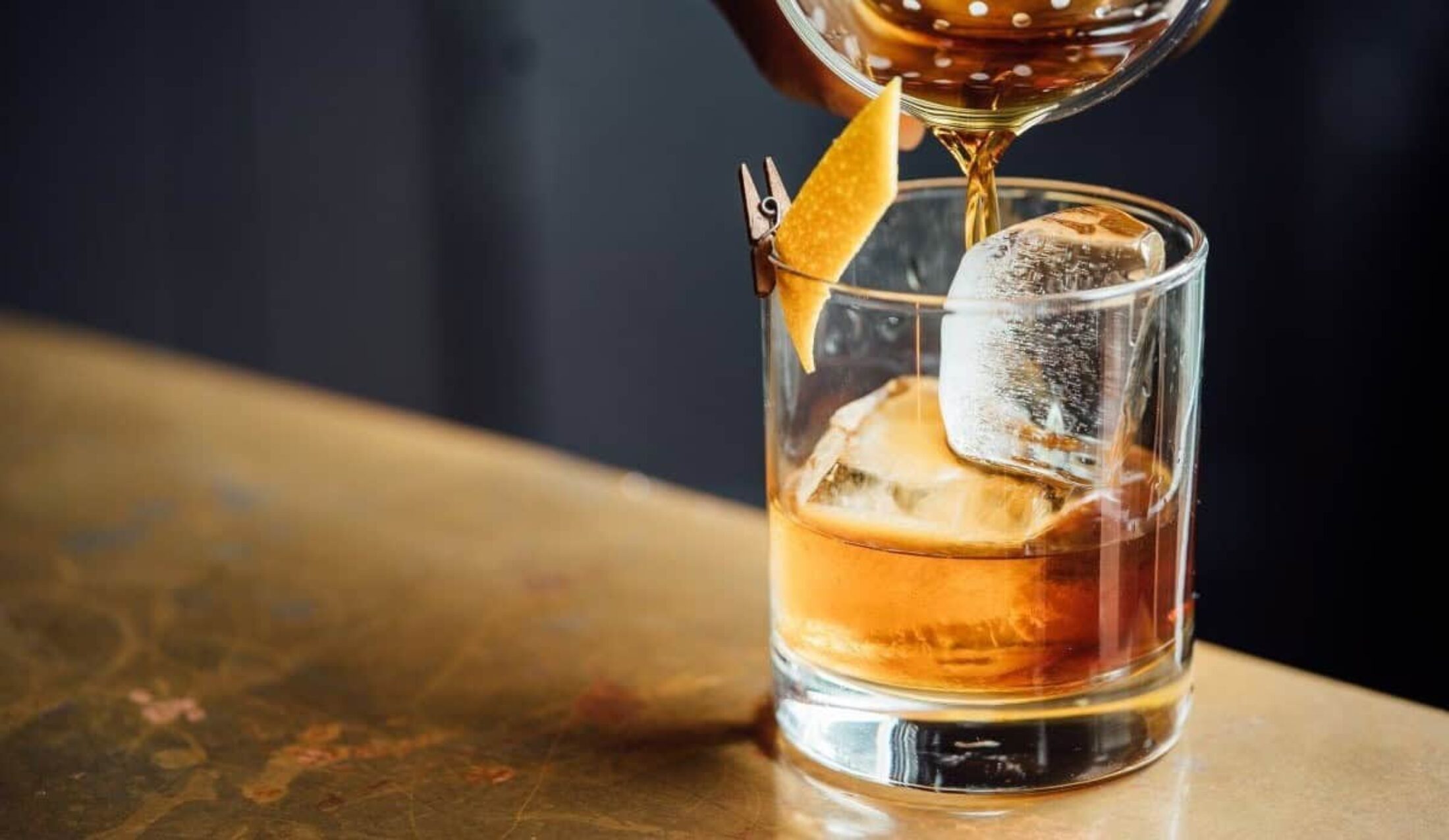 "The industry really needs a bit of shaking up when it comes to sustainability," says Tim Etherington-Judge, co-founder of Avallen, a Calvados brand that aims to be the world's most sustainable spirit. "We need action now and the public really understand that it's time for business to do it because our politicians won't."
Sustainability was the major motivation for Etherington-Judge and co-founder Stephanie Jordan when they set about creating their business. "When we sat down and had this kind of blank sheet of paper, we had no ambition to make a particular category of spirit," explains Etherington-Judge. "[But] we could ask the question: is this the most sustainable choice for the business?"
They sought out the most environmentally friendly raw material to produce alcohol from using four metrics: carbon emissions; biodiversity; water use; and pesticide and fertiliser use. The result? Apples beat sugar cane, cereal, grains, potatoes and grapes on each.
Using knowledge gleaned from their previous roles at drinks producer Diageo, the couple decided to make Calvados, a highly regarded apple brandy from Normandy, France. This allowed them to minimise their environmental impact as the spirit is created using only apples and water.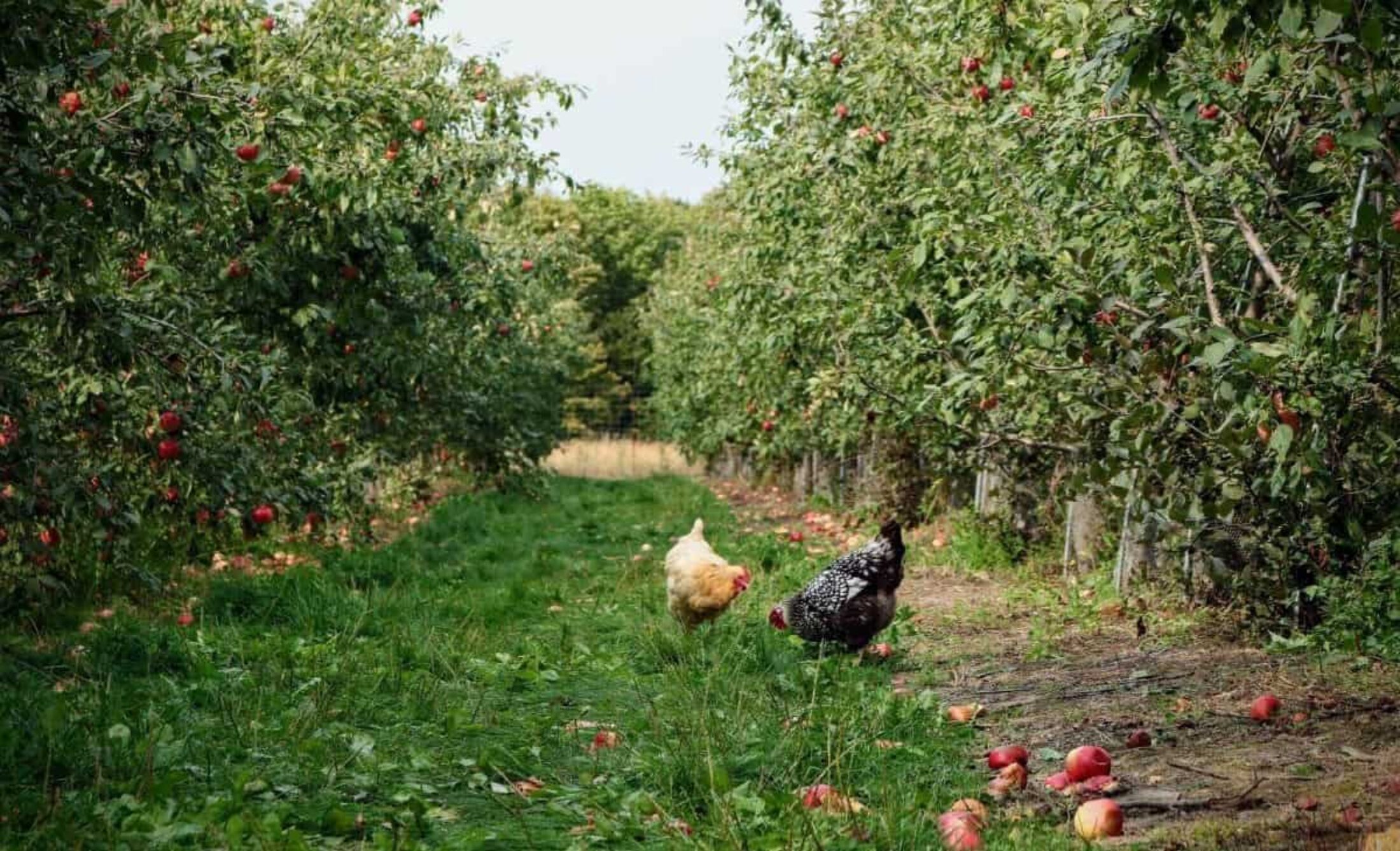 They sourced the fruit from farms within 12 miles of the distillery and their labels were made from excess apple pulp mixed with recycled paper fibres. Their locally sourced bottles remain the lightest on the market, reducing transportation emissions, and their apples are grown in the traditional way in biodiverse orchards.
"You have around 10 different species of apples in a single orchard, plus the meadow in between," says Etherington-Judge. "And that grass is not allowed to be cut during the growing season. Then you've got the hedgerows around outside — it's a beautifully biodiverse system."
The result is an organically produced, award-winning spirit (it scooped a gong for best product at the 2020 PEA sustainability awards) with a wonderful taste of fresh apples and a floral honeysuckle nose. But the pair aren't finished. There are plans to make Avallen both climate- and biodiverse-positive. "There are so many companies out there that are negative and the only way to get that balance is for some of us to go above and beyond just being neutral," Etherington-Judge notes.
The industry really needs a bit of shaking up when it comes to sustainability
Cooper King Distillery in Yorkshire, which uses renewable energy to make gin and whisky, is another drinks brand that is pushing the envelope on sustainability. The circular distillery – another PEA award winner – is part of the Yorkshire LEP consortium, a network of businesses that work together to address the climate crisis, strengthen the local economy and improve people's lives.
"We're aiming to make Yorkshire carbon neutral by 2034 and carbon negative by 2040, which will support our county's recovery as we move beyond the Covid-19 crisis to create a greener, fairer and stronger economy," says co-founder Chris Jaume.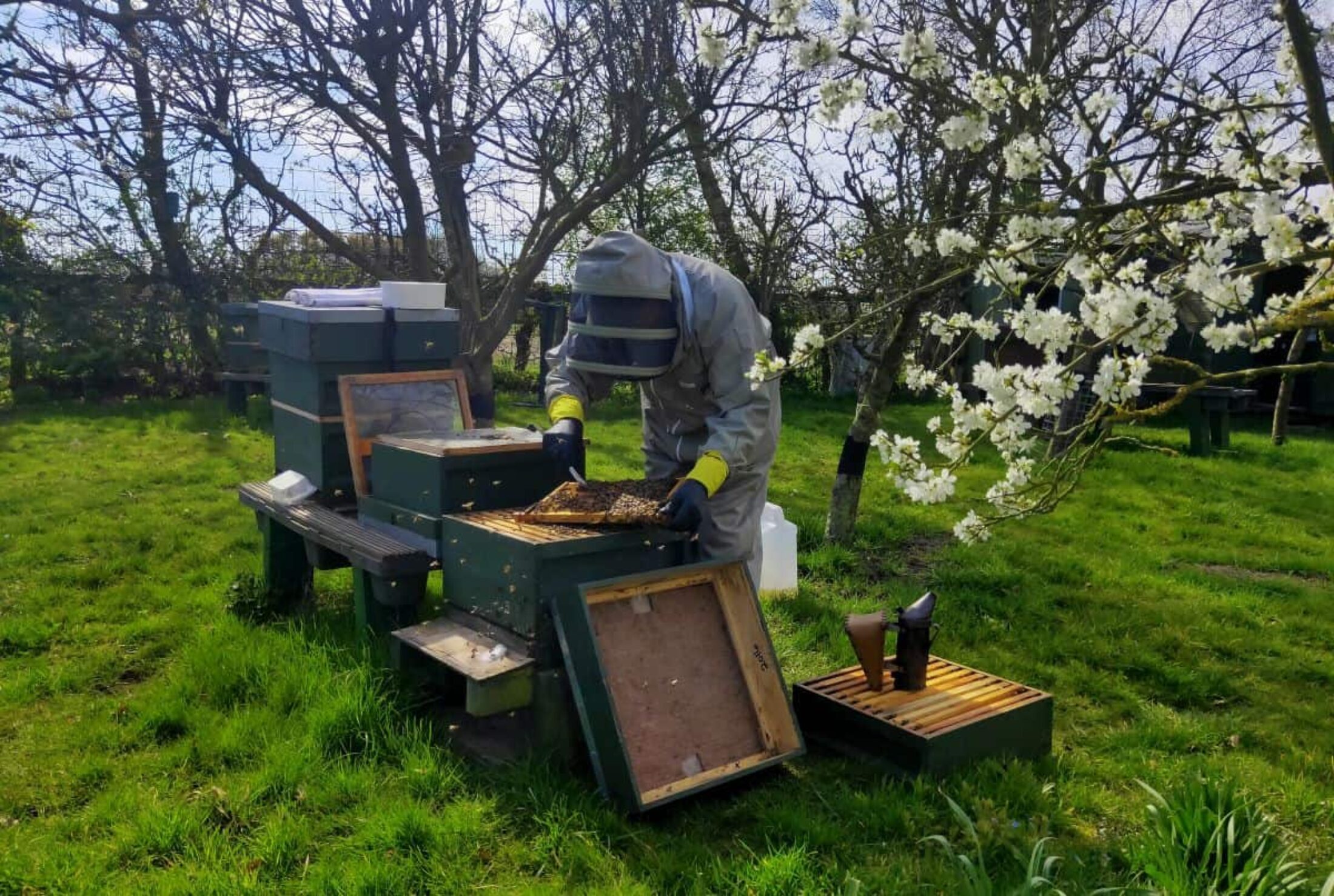 In Scotland, the Nc'nean Distillery has similar aspirations. It uses local organic barley, recycles water, and powers its stills using a biomass boiler.
"I feel very strongly that sustainability – but particularly carbon and biodiversity – is one of the biggest issues our generation faces," says founder Annabel Thomas. "Businesses have a huge responsibility to help tackle it and it seemed to me that no one in Scotch was really taking the issue seriously enough."
Ed Faulkner, co-founder of Sapling Spirits in London, which plants a tree for every bottle of vodka it sells, claims the drinks sector has lagged behind the food industry when it comes to sustainability. "This is changing quickly," adds Faulkner, who says small brands are blazing the trail. "Drinks makers everywhere are innovating to produce top quality, sustainably produced alcohol."

Five ways to drink more sustainably
Drink apples – Apples have a tiny environmental impact compared to other raw materials used to make alcohol. Try Calvados, cider or pommeau.
Drink seasonally – Use seasonal ingredients for cocktails and keep the mojitos and daiquiris for the summer.
Drink locally – Local beers and wines have significantly lower transport emissions than those imported from elsewhere.
Choose cans over bottles – Bottles carry a significant carbon footprint. Buy canned beer and boxed wine instead.
Be adventurous – Pull out the old bottles from the back of your drinks cabinet. You might just find a gem, reduce your consumption, and save some money.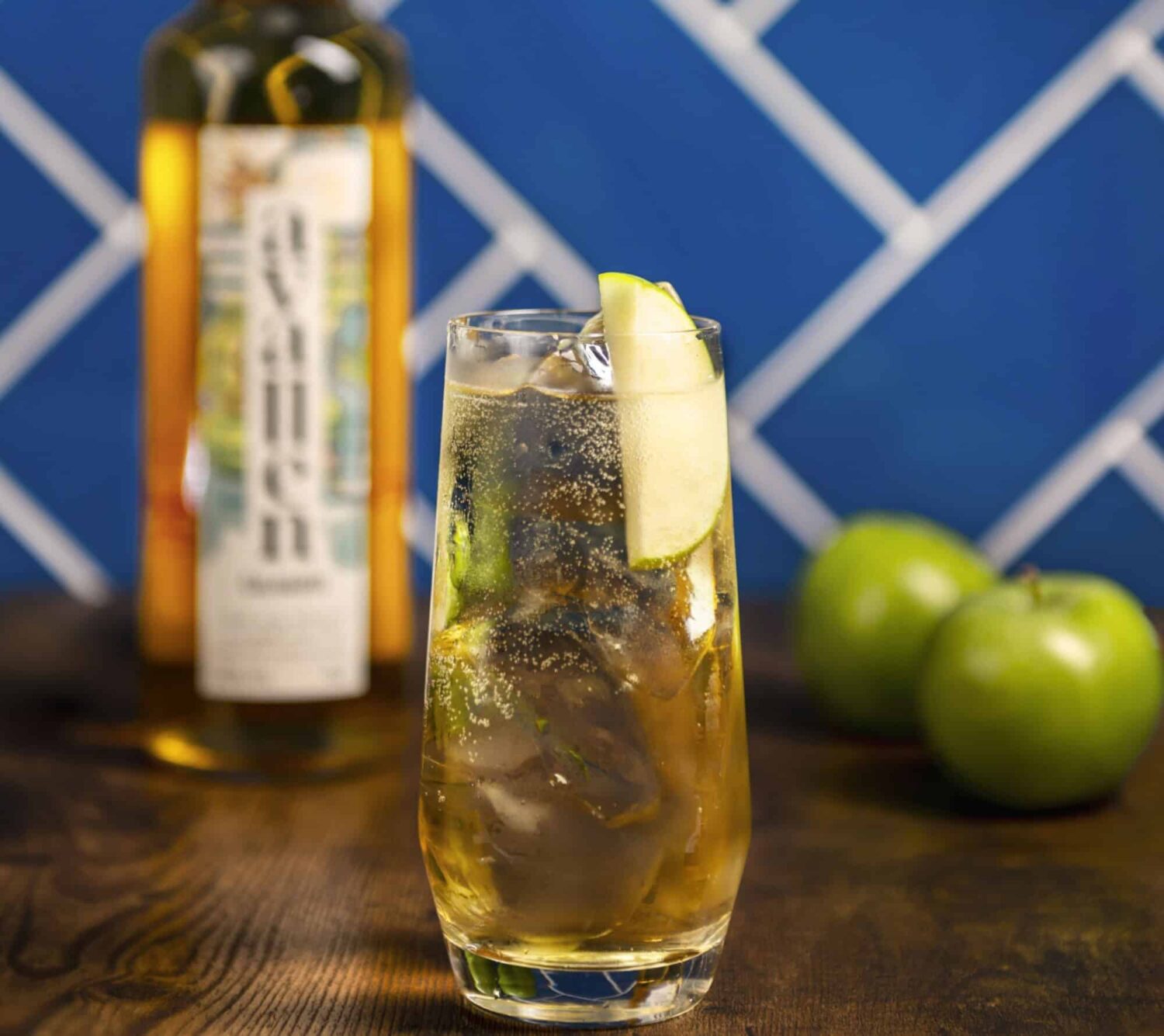 How to drink it
Avallen and tonic
50ml Avallen
150ml your favourite tonic water
Serve with plenty of ice and garnish with a fresh apple slice.
Main image: Helena Lopes