She first spoke about the climate crisis when few other chart-topping artists would. So how did Britain's pop princess move from 'apocalypse fatigue' to climate optimist? As her new album hits number one, Ellie Goulding opens up to Positive News
Can you be an environmentally responsible global pop star? How does an eco-worrier reconcile the kind of carbon footprint that comes with stadium gigs and world tours? If you really care about the planet, should you just quit your career, or is there another way around it? 
These are the questions that the multi-platinum-selling singer-songwriter Ellie Goulding – who sang at both Prince William's and Princess Eugenie's weddings and has two Brit awards to her name –has been wrestling with in recent years.
She looks very much the off-duty pop star today at home in her white-washed apartment in Notting Hill, London – her face bare of make-up, feet tucked beneath her on a velvet armchair. Overlooking the bustle of Portobello down below, her living room is an oasis of serenity: think antique mirrors, a gigantic white linen sofa, and the occasional tasteful kids' toy belonging to her two-year-old son, Arthur. After making us both a mug of fennel tea, Goulding talks me through her dilemmas.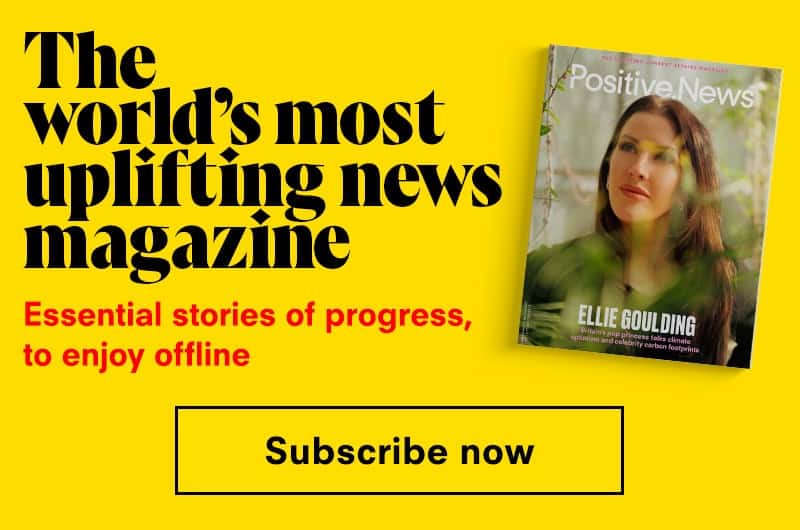 "I'm obviously not going to give up my career," shrugs the 36-year-old, who has scored the number one spots in both the single and album UK charts this week with her fifth album Higher Than Heaven. Nor, she says, would she stop flying around the world, even though, she admits, "I'm part of the problem, because my job has a huge carbon footprint."
So how does Goulding navigate the moral minefield? "I would rather be the hypocrite than the cynic," she says, referencing a 2008 George Monbiot column in the Guardian, where he observed that the "walk" of environmentally-minded folk inevitably falls short of the "talk". "The alternative to hypocrisy," he wrote, "isn't moral purity (no one manages that), but cynicism. Give me hypocrisy any day."
Goulding's influence is her saving grace: when she posts about an environmental cause or curse, she has the potential to reach 14 million people via Instagram alone. That she is bombarded with accusations of hypocrisy – "Well, you fly; don't tell me what to do" – is an insufficient deterrent, apparently. "I need to put my head above the parapet and just be that spokesperson," she says.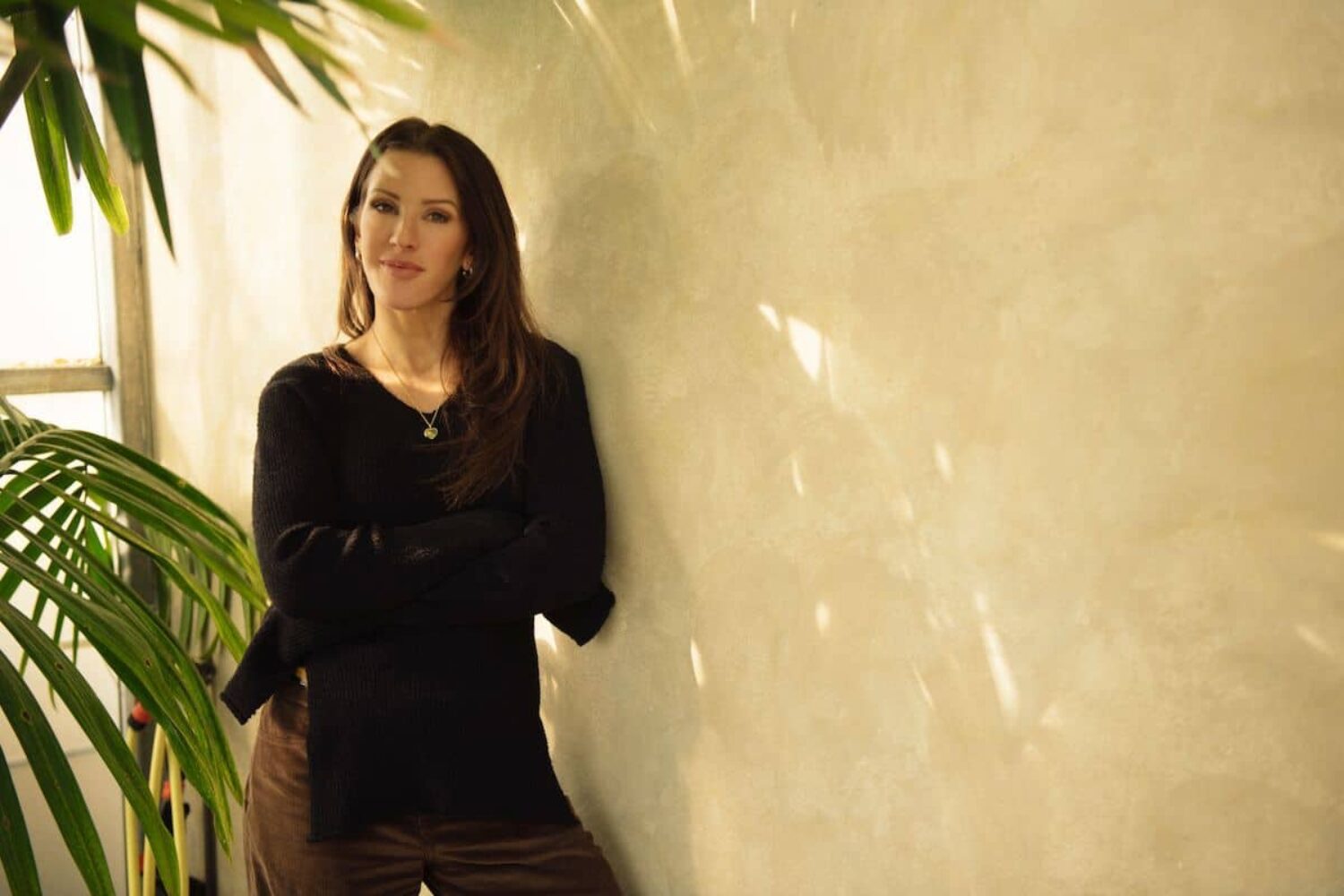 And in that regard, she's certainly been busy. Having been awarded the United Nations' New Voices Award in recognition of her environmental and social justice activism in 2017, she also became a goodwill ambassador for the UN Environment Programme (UNEP) and has used her platform to highlight a series of ecological issues. During last year's COP27 climate summit, Goulding travelled to Egypt to speak out about the impact of climate change on coral reefs, using the opportunity to criticise the accreditation of more than 600 fossil fuel lobbyists at the climate summit. "Why do we let this happen?" she asked the audience.
But does Goulding walk the walk, or is this just largely lip service? Her last tour, she says, was "completely carbon neutral", before hastily adding, "there's always a bit of cynicism and controversy around offsetting, but it was powered by renewables – as much as possible – and we used venues that were plastic-free and more sympathetic to what we wanted." 
They also travelled by train where possible (though it often wasn't). She adds that she mostly eats a plant based diet, having been vegan since the age of 14, though her husband, Caspar Jopling, the Eton- and Harvard-educated art dealer son of a Yorkshire landowner, comes from a big farming family. For her wardrobe, she says she uses rental sites such as Hurr as well as new designers "focused on sustainability". Many outfits are then sold on, and her trainers donated to The Marylebone Project, a women's shelter of which she is patron. 
Meanwhile, her alcoholic sparkling water company, Served, which she co-owns with the brothers Dean and Ryan Ginsberg – all three of them from Herefordshire – is made from wonky fruit, and invests five per cent of its profits in environmental projects. Her eco credentials could be a lot flimsier.
Goulding's climate epiphany came, she says, about seven years ago, when her music was "blowing up" and she was touring a lot, "getting a lot of tour buses and cars and planes", amid a spate of heatwaves in the US. "I remember doing a couple of festivals, and it was so excruciatingly hot, it was hard to sing. The locals were like, 'This is very unusual for us.' It was like dominoes where every piece of information I learned about [climate change] just got me more interested."
But Goulding adds she's always been anxious about the health of the planet, absorbing information from geography lessons and videos. "I was a veggie from a really young age because I'd learned about the meat industry. When I was eight years old, I refused to go to London because I'd read it was really polluted. I was clearly wired to pick up on it."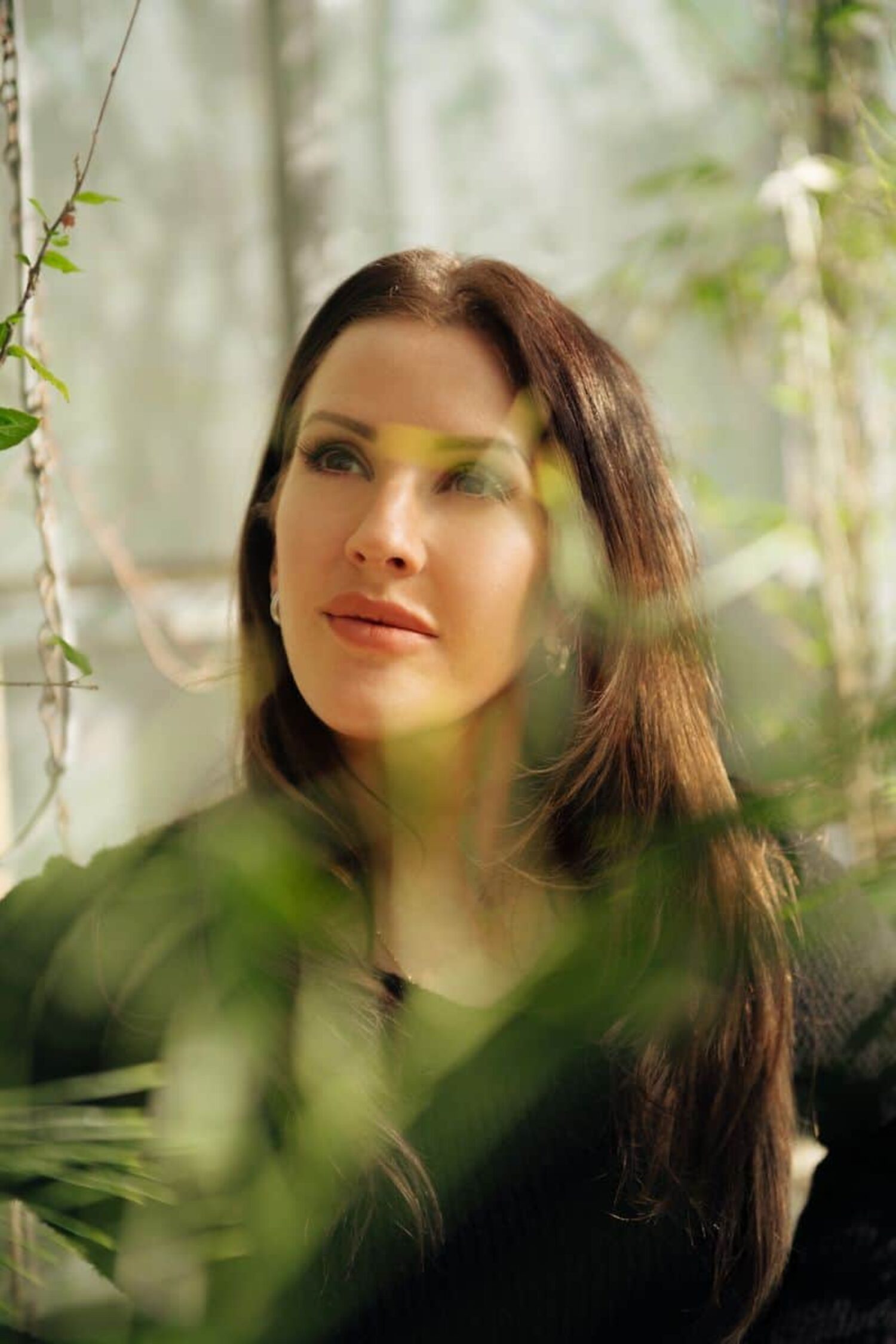 As I wonder out loud whether there is a connection between empaths and environmental consciousness, Goulding pauses, as if doubting whether to divulge, then adds, "I have been described as that by a few therapists. Maybe it's part of why I am an anxious person – I can't bear the thought of people being in a bad place; it's overwhelming." With both her arms and legs crossed, it's clear her anxiety isn't far away.
Channelling anxiety for good 
Publicising all this on social media can be a follower-losing activity, Goulding has realised. When she first started talking about climate change around the time of her climate epiphany, she soon discovered that "doom and gloom just didn't work with people". She has since found more effective ways to engage fans – for starters, she says, "you have to be an optimist, otherwise people get apocalypse fatigue". 
It's also, she says, about admitting your own role. "I absolutely include myself in the problem," she says. "It's not me speaking from a higher platform. It's not, 'You need to eat less meat', or, 'You need to be more considerate of your transport', but, 'We all need to take action'. I know from all the comments that I've reached out to more people than I've offended."
As a lyricist who has been writing poetry since she was a young child, Goulding understands the power of storytelling to engage an audience. For her activism, she likes to tell "grassroots stories – of Indigenous people protecting their land and being part of nature, or places that need a spotlight shone on them, rather than overdo it with facts and figures".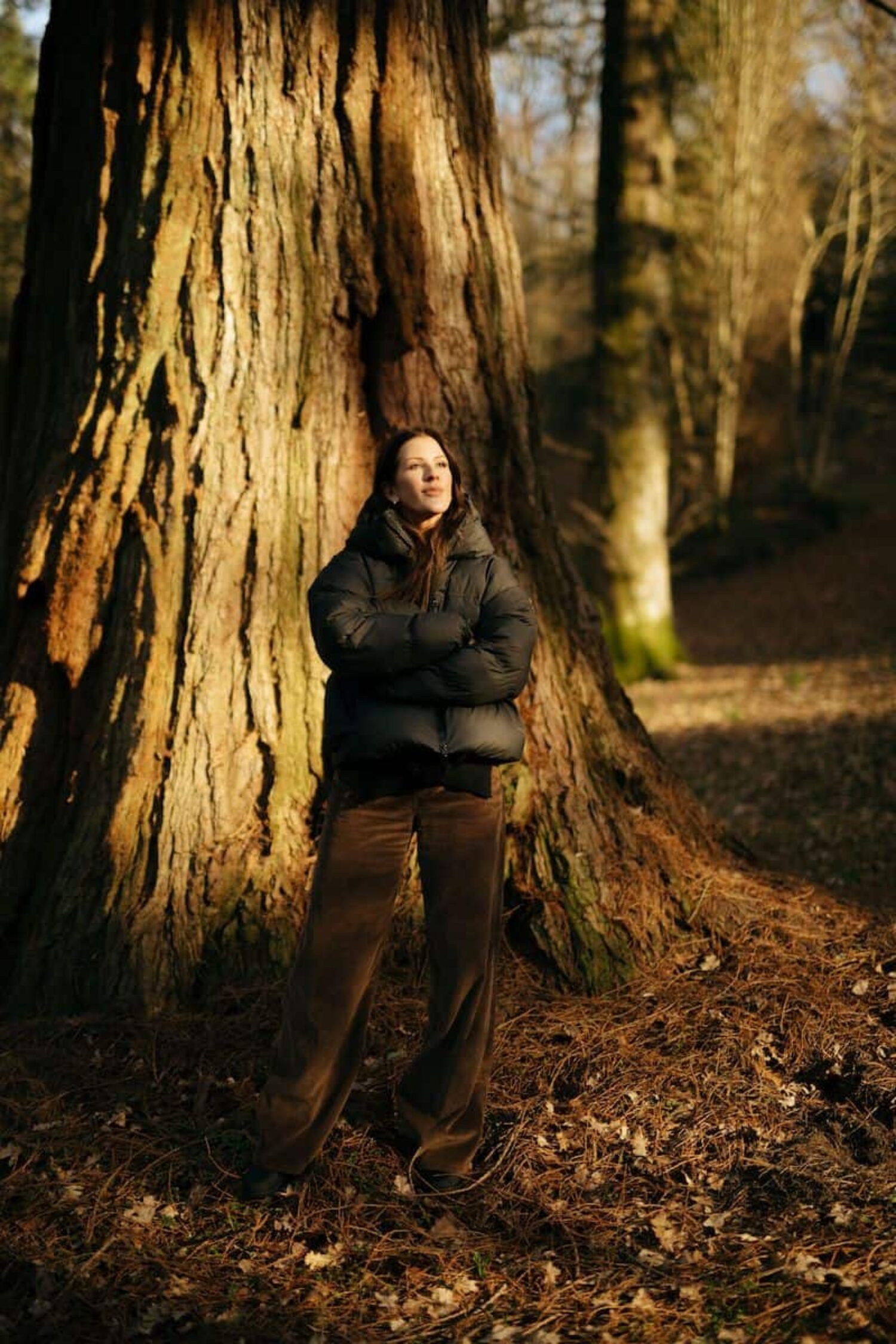 In Egypt, Goulding was filmed for UNEP snorkelling in the Red Sea, witnessing first-hand the beauty of the coral. After our interview, she was due to travel to the Cairngorms in the Scottish Highlands with one of her best friends, the environmental activist and journalist Lucy Siegle, to visit some rewilding projects. 
Goulding talks evangelically about changing up the way we consume news – away from gossip, celebrity falls from grace, and the relentless cycle of bad news. And not just bad news, but "opinion disguised as information", as she sees it – news that encourages us to "think badly of people escaping horrific things in their country; to think badly of those 'crazy greenies' trying to stop you using a petrol car. It's a dangerous new direction."
And so, discovering Positive News magazine (on the Eurostar last year) was a defining moment for Goulding. "I'd never read anything like it," she says. "It just showed so many more possibilities. Remembering that there's so much good in people is important: humans have this reputation for destroying the planet, but actually, there are people doing incredible things that are literally going to save the planet. So yeah, it filled me with hope and inspiration. I remember having a really good day afterwards. If publications like Positive News could become the norm, I truly think that it would change the world."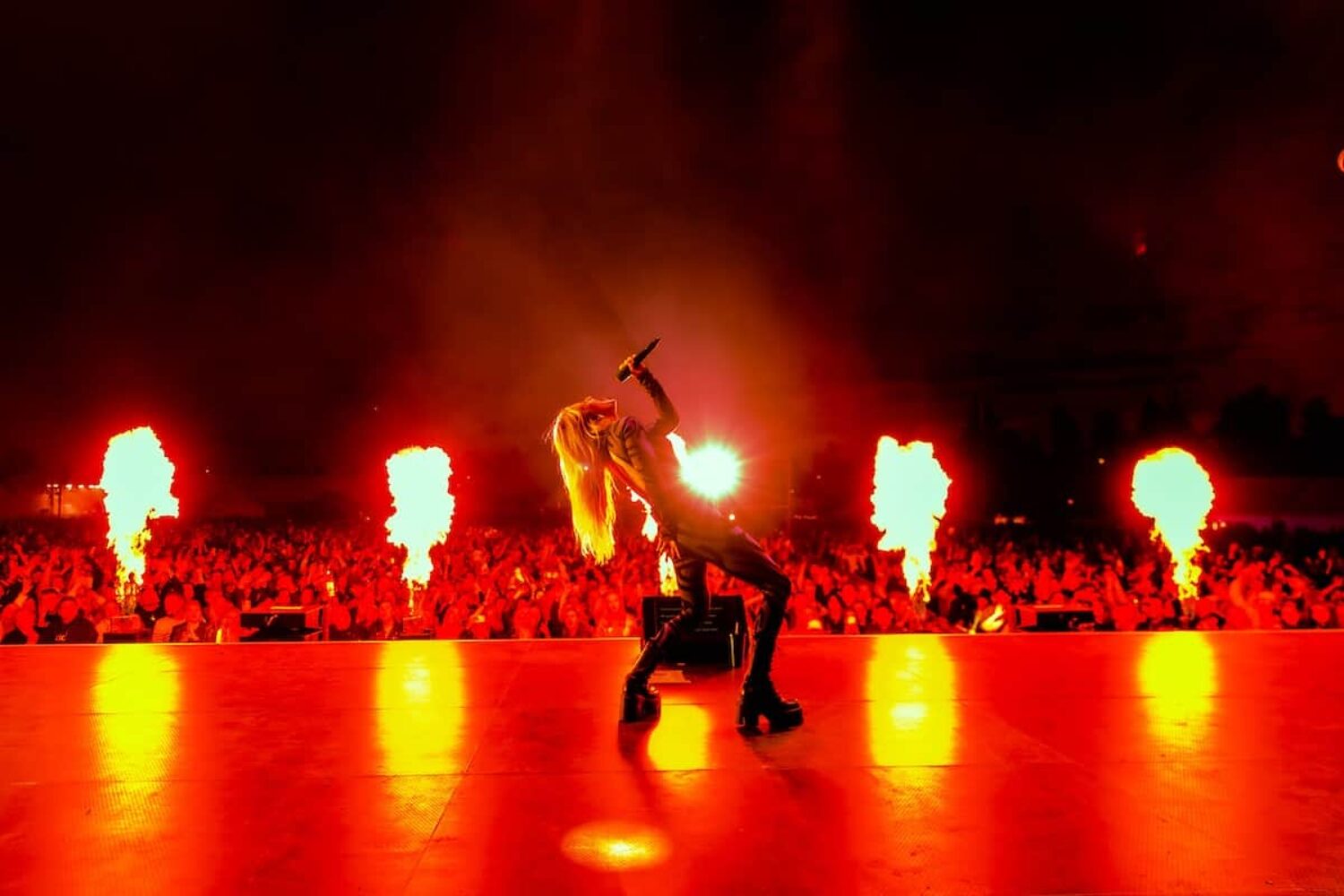 Goulding is what she calls an "active hoper" – even though, as someone who suffers intense anxiety, it's not instinctive to her. "I had a tricky childhood – there was a bit of dysfunction there. She grew up "super poor" on a council estate, had a "difficult" relationship with her mother, a supermarket worker, and was estranged from her father, an undertaker and guitarist, from the age of five; they reconciled before her wedding. "Because I was not brought up in a positive environment, I was always on guard." 
It's proven to be a successful formula for writing hits – "doing all the things your therapist tells you not to, overanalysing, wallowing" – but behind it is an anxiety disorder that has seen her hospitalised and given a full MRI body scan, because she thought "there's something really wrong with me". She panics "all day", she says. "It's like my nervous system has just broken. I can go on stage and sing to thousands of people without an ounce of panic but put me in a car or out on the street walking past other people, and suddenly I feel like I'm about to die." 
It's evident she works hard to maintain an even keel mentally ("in order to be in the best possible place for my son and myself", in order to dispel the "intrusive thoughts and racing mind"). Her number one remedy, she says, is nature. "I'll go to the sea – it's just that romantic thing of feeling like it goes on forever." Every night, Goulding "has to" listen to the sound of the sea on the Calm app. "Nature is so crucial to putting us back in balance. Even in the worst mood, when I'm in nature, walking through Hyde Park, something gets injected into me and I feel instantly better."
Reading Positive News fills me with inspiration. Remembering there's so much good in people is important
As a child, growing up in a village "in the middle of nowhere" in Herefordshire, Goulding and her friend would walk for miles, for as long as possible, trying to get lost. Now she has her own child, that urge is gone, she says: "I always want to come home to him." But with the family living between London and their cottage in Gloucestershire, she can still get that same fix: "It's a similar landscape to Herefordshire, it's completely wild with a little forest, a river, and I get that feeling that I'm home again."
Also in her positive-mindset toolbox is a gratitude practice, quick jogs to Holland Park ("suddenly I'm making things happen; I'm a new person") and an improbably large quantity of wellness remedies. She shows me her "box of tricks": tubs of collagen tea, reishi mushroom powder, aloe vera juice, golden milk preparations, cinnamon and an array of gummies – apple cider vinegar, melatonin (sent to her by Kourtney Kardashian), and loads of ashwagandha (an Asian herb used for treating stress and boosting concentration). 
"I'm obsessed with it," she explains. "I have it every morning. When I go away and I don't remember my ashwagandha gummies, I feel edgy, like something's gonna happen – classic panic. I'm very into biohacking but that's a whole other interview." Indeed.
What would you rather, Ellie Goulding?
Petition or protest? Protest. Petitions often go unnoticed. I know they work sometimes but it doesn't compare to the passion and fire of being part of a protest.
Dance or walk? Walk – walking has really helped me in the past year with anxiety. I used to run everywhere and now I realise I can get the same benefits walking.
Venison or vegan? Vegan. I know venison can be sustainable, but I don't enjoy eating red meat. I have spent so long being vegan that I'd much rather be inventive cooking with vegetables. 
Stage or sofa? Stage. I had the most incredible time the other night on stage and it reminded me why I do it.
Greta or XR? Greta. Extinction Rebellion realised that the tactics they were using weren't working. Should they be angry? Yes. Should we all be a bit angry? Yes. But now we have to turn that anger into optimism.
Forest or beach? Forest. I sometimes even listen to forest music. Forest ambience is a thing.
Paperback or podcast? Paperback. I'm finding podcasts hard at the moment, I don't know why, but I do like reading physical books.
Night in or night out? I'm an introvert, despite what it might seem like with my job. I like staying in and doing nothing. 
Main image: Image: Jennifer McCord
Help us break the bad news bias
Positive News is helping more people than ever to get a balanced and uplifting view of the world. While doom and gloom dominates other news outlets, our solutions journalism exists to support your wellbeing and empower you to make a difference towards a better future. And as Positive News' audience and impact grows, we're showing the rest of the media that good news matters.

But our reporting has a cost and, as an independent, not-for-profit media organisation, we rely on the financial backing of our readers. If you value what we do and can afford to, please consider making a one-off or regular contribution as a Positive News supporter. From as little as £1 per month, you'll be directly funding the production and sharing of our stories – helping them to benefit many more people.

Join our community today, and together, we'll change the news for good.