Inspired by Harry Beck's iconic tube map, graphic designer Helen Ilus has created a new version that joins the dots between London's parks and nature spots
Like red buses and black cabs, Harry Beck's map of the underground is a London icon. But while it helps millions of people navigate the tube every year (in normal times), it is mostly useless for those travelling above ground.
Enter Helen Ilus, a graphic designer who has dragged the map above ground and redesigned it to help walkers and cyclists travel across London amid greenery.
Instead of tube stations, the Greenground Map links up the city's urban oases: from forests and cemeteries to parks and waterways. Although exact routes aren't provided, the map does offer distances – an attempt by Ilus to encourage more people to tackle the city on foot.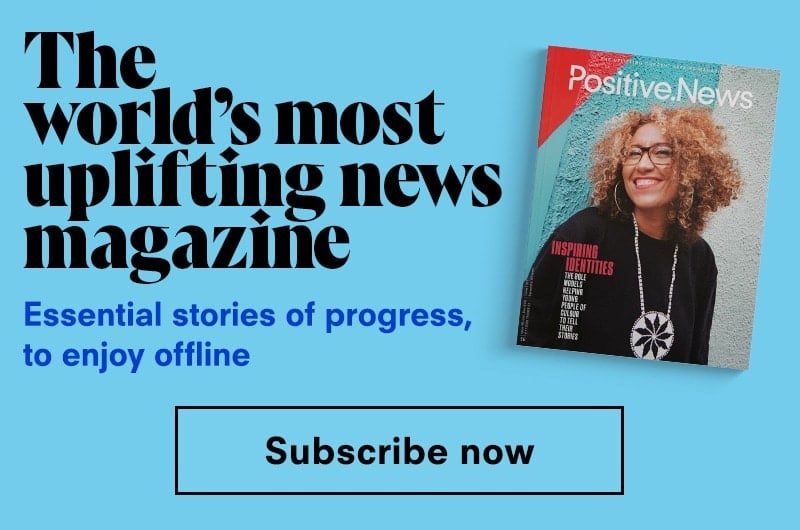 "I want to reach out to people who perceive cities through transport maps and get them out more by using similar visuals," explained Ilus. "I think seeing parks and green spaces represented like this brings people closer to nature.
"London has a great long-distance walking and hiking network, but we also need wider scope for common everyday walking – and to see London as connected by green spaces and waterways, and with links to countryside. Greenground Map aims to change this perception of how we see cities, when walking and cycling longer distances become regular ways to get around."
The successful campaign to have London declared the world's first national park city inspired Ilus to create her map and share it on Twitter, where it was warmly received by many Londoners. Ilus subsequently had the map printed and had sold more than 500 copies when Positive News went to press.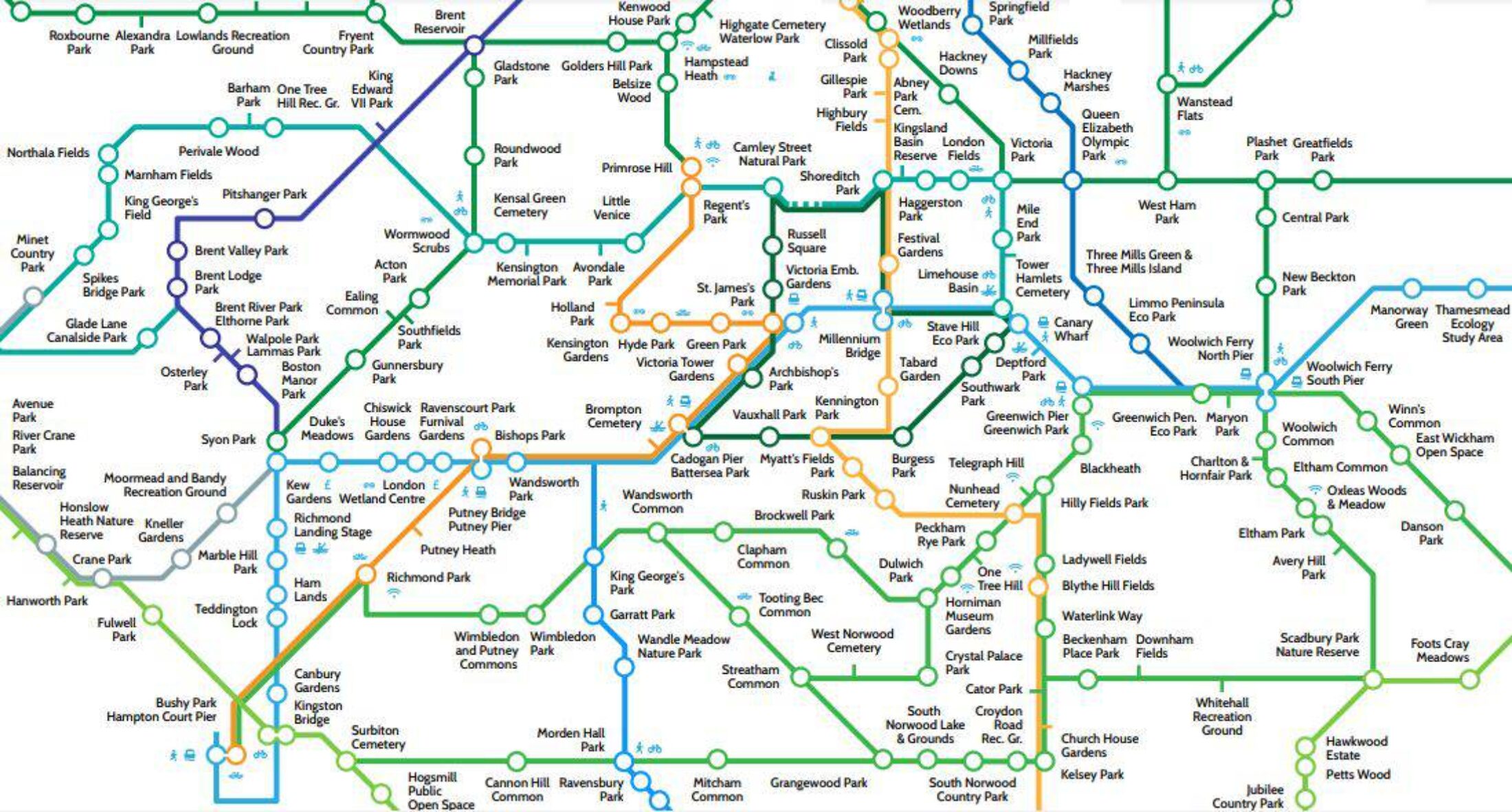 "When I started making the map, I mostly thought of people like myself, who want to make their commutes greener or go out to nature at the weekends," said Ilus. However, with the pandemic generating more interest in active travel and green spaces, Ilus believes her map has become relevant to more people. "The last year has shown us that green spaces are essential," she said.
London has more than 3,000 parks and green spaces and although Ilus's map covers just 380 of them, she has plans to expand it. "This is an ongoing project," she said. "I hope it gives a good starting point for discovering new urban green spaces."
Main image: Greenground Map