As part of our United Kingdom of Solutions focus, we meet Daniel Raven-Ellison. The former geography teacher has spearheaded the movement for London to become the world's first national park city – and it's happening later this month

"I feel proud, excited and most of all, really hopeful." After six years of campaigning, Daniel Raven-Ellison has his sights firmly fixed on 22 July: the day when London will officially become the world's first national park city. This former geography teacher – the driving force behind the movement to make the capital greener, healthier and wilder – has proved a natural at enthusing people to join his imaginative leap about how and what cities can be.
"People think of London as a concrete jungle, 'the big smoke', a cultural, financial and a political centre," he says. "But it also has great parks and rivers, a culture of protecting green spaces and institutions like ZSL, the Natural History Museum and Kew Gardens.
"British people have a deep love for nature, and that dates back nearly as long as London has existed. And it's not just London. We could equally be championing Edinburgh, or Swansea or Bristol."
London National Park City is currently run mostly by volunteers and does not have any formal planning powers, though some of its supporters do.
Until now, only states – never cities – have declared national parks and while the national park city is inspired by the family of national parks, it is different.
But Raven-Ellison hopes that by enlisting the collective passion of community leaders, politicians, children and business leaders, in a few years' time, London will be richer in wildlife – "there will be more birdsong singing down the urban canyons". The campaign aims to create cleaner air, affordable green homes: a city where everyone has access to quality green spaces and rivers that are safe to swim in.
July 22, when City Hall will host an event proclaiming the new status, is only the beginning. "It's like walking from ocean to basecamp and still needing to reach the top of Everest," Raven-Ellison notes. "We've created the conditions to do something very special, but hopefully this thing will deliver for people, wildlife and nature for ever – this is just the start."
We've created the conditions to do something very special
At a time when many feel disempowered and lack hope, the status is something that everyone can contribute to and benefit from, he points out. The campaign's website is bursting with suggestions: 'learn to love ivy', 'take part in a citizen science project' and even 'do nothing for nature'. "People are always asked to 'do' things," explains Raven-Ellison, "but we're suggesting doing nothing: don't put down herbicides, let your garden grow a bit wilder – propagate a new feral aesthetic.
"The suggestions might sound small but if people form groups in their homes, streets, schools and businesses, thinking about how they can bring the national park city to life, it will really add up."
One target, shared by London mayor Sadiq Khan, is to make the majority of London physically green. "If every Londoner made one square metre of the city green or blue," says Raven-Ellison, "then the majority would be green and blue, which would have a wide range of benefits for wildlife and urban resilience".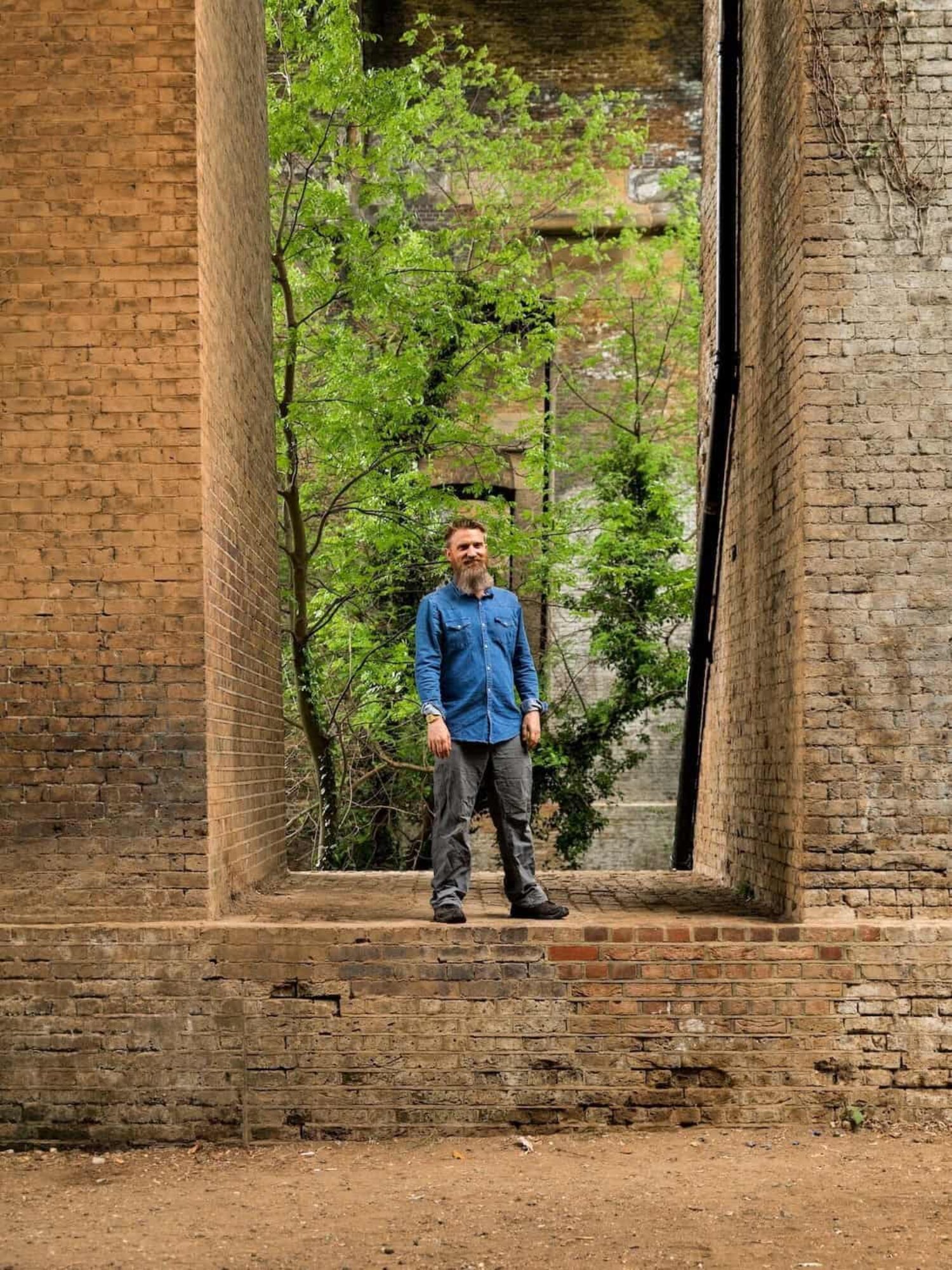 The day before the London National Park City launches, the team will publish a Universal Charter for National Park Cities, something that has been requested by leaders around the world. Glasgow looks set to soon follow suit in pursuing the status, with interest growing rapidly in Australian and US cities too.
For the first time in history, most people on the planet live in cities, Raven-Ellison points out, "so this idea that you can always take people to nature, or that there's something wrong with society because people aren't going 'out' to nature is the wrong premise. We need to bring nature to people so that it's part of their everyday lives."
With such a long to-do list, has he had time recently to enjoy any special moments in nature? He mentions seeing an otter gobble a "massive fish" near Teddington on the Thames and watching rain droplets form in the middle of a nasturtium leaf in his garden: "That was really quite beautiful". And his heart skips whenever he sees a fox, he says.
We need to bring nature to people so that it's part of their everyday lives
Raven-Ellison believes this sense of magic and possibility could – person by person – help eclipse cynicism and disillusion. Above all, he wants people to feel pride, in London and in the UK. "I think we could all do with a bit more of that at the moment".
A couple of hundred years after London was the catalyst of the Industrial Revolution, kickstarting a significant environmental legacy around the world, this campaign could leave a much more positive legacy. "There are an awful lot of things to be worried about in the world at the moment," says the father of one, "but we also need positive visions of a better future."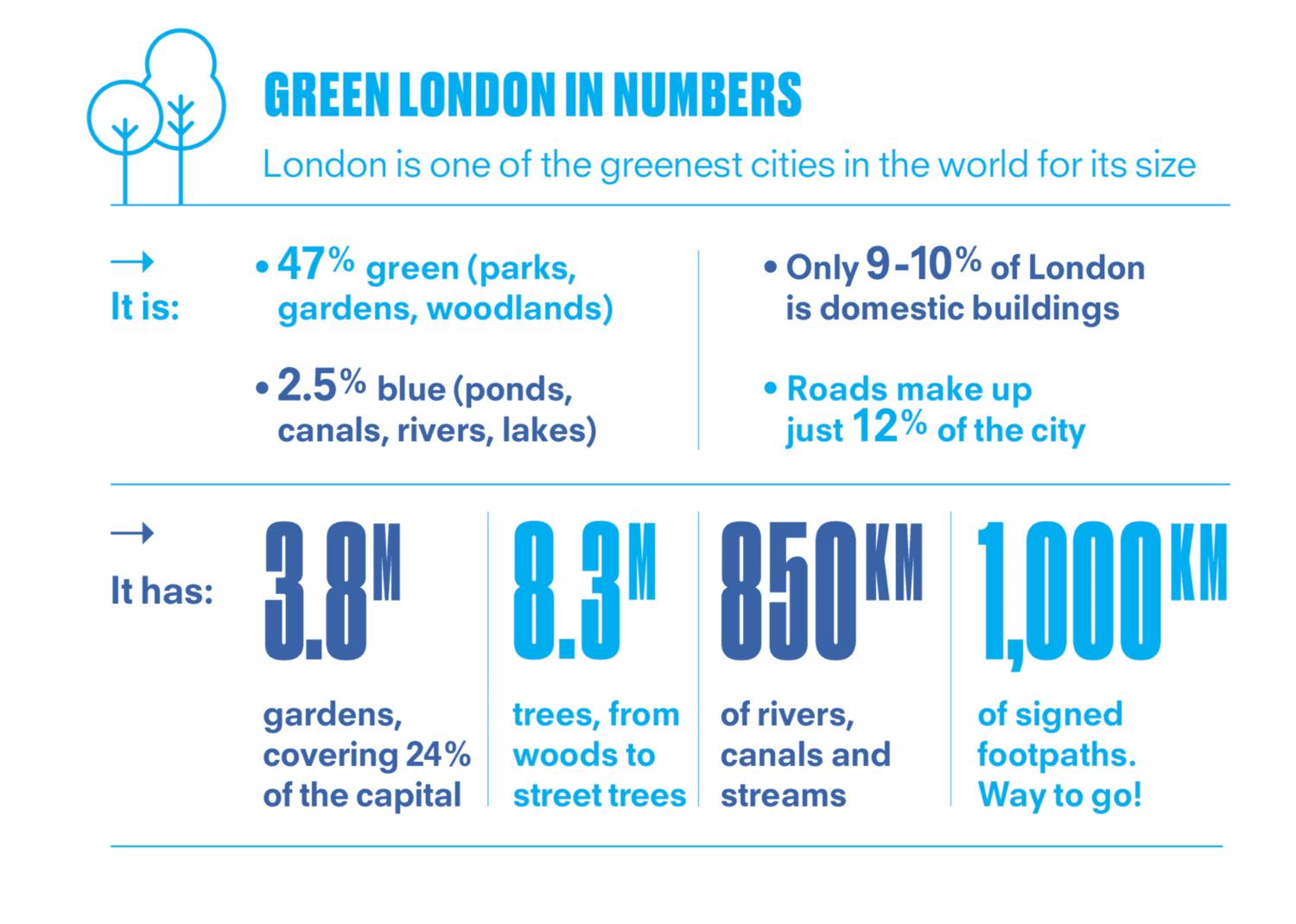 In photos: the man behind London National Park City
Images: Daniel Raven-Ellison photographed on the Capital Ring footpath (a 126km trail around London), in Hanwell, Ealing, west London
What progress and solutions do you see where you are in the UK? Share your thoughts via email to [email protected] or by messaging us on Facebook, Twitter or Instagram by mentioning @PositiveNewsUK and #UnitedKingdomofSolutions
The new issue of Positive News magazine is out now. Subscribe here to get your copy
Read more: the United Kingdom of Solutions
Be the bearer of good news

Inspire friends and family this Christmas, with a gift subscription to
Positive News magazine
Buy now