This Devon-based dog treat company has won awards for its sustainable mealworm snacks. Its ultimate goal? To bring insect-based proteins to the human masses
Mr Bug's insect farm looks nothing like a conventional farm. For starters, the entire operation is indoors and kept at a steady humidity and temperature: 24C, the perfect environment for yellow mealworms to thrive.
As you step through the mesh curtain into the farm building, there are rows upon rows of blue plastic trays, all meticulously labelled and stacked high. Each tray contains tens of thousands of wriggling insects. And, while they might not be on your dinner menu yet, they're already feeding pets across the country.
The farm is the post-lockdown brainchild of Conal Cunningham and Paul Walton, who found themselves discussing over a bottle of whiskey how "insects are going to save the world".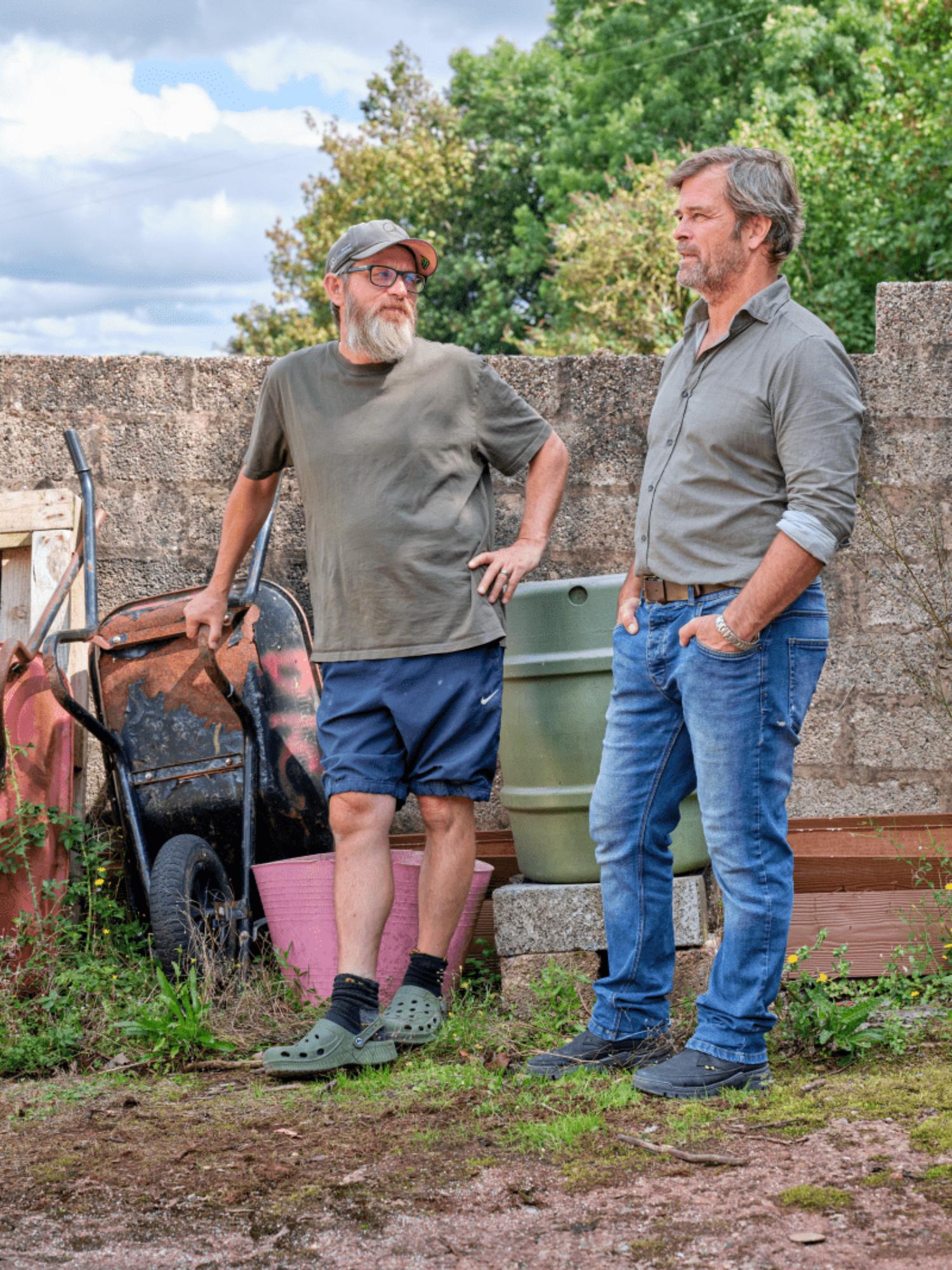 "We were both on our own paths, doing our own things, until we sat down and thought to ourselves, 'You know what, there's something in all of this'," says Walton.
While it's been a huge learning curve for the duo, Cunningham adds: "The further we've gone down this route, the more we've gone 'my God, the potential of this thing is absolutely insane'."
The so-called 'environmental pawprint' of pet food is significant. According to scientists at the University of Edinburgh, pet food accounts for up to three per cent of the CO2 produced by agriculture worldwide. Researchers in Japan also found that feeding dogs a wet food diet can give them a carbon footprint comparable to humans.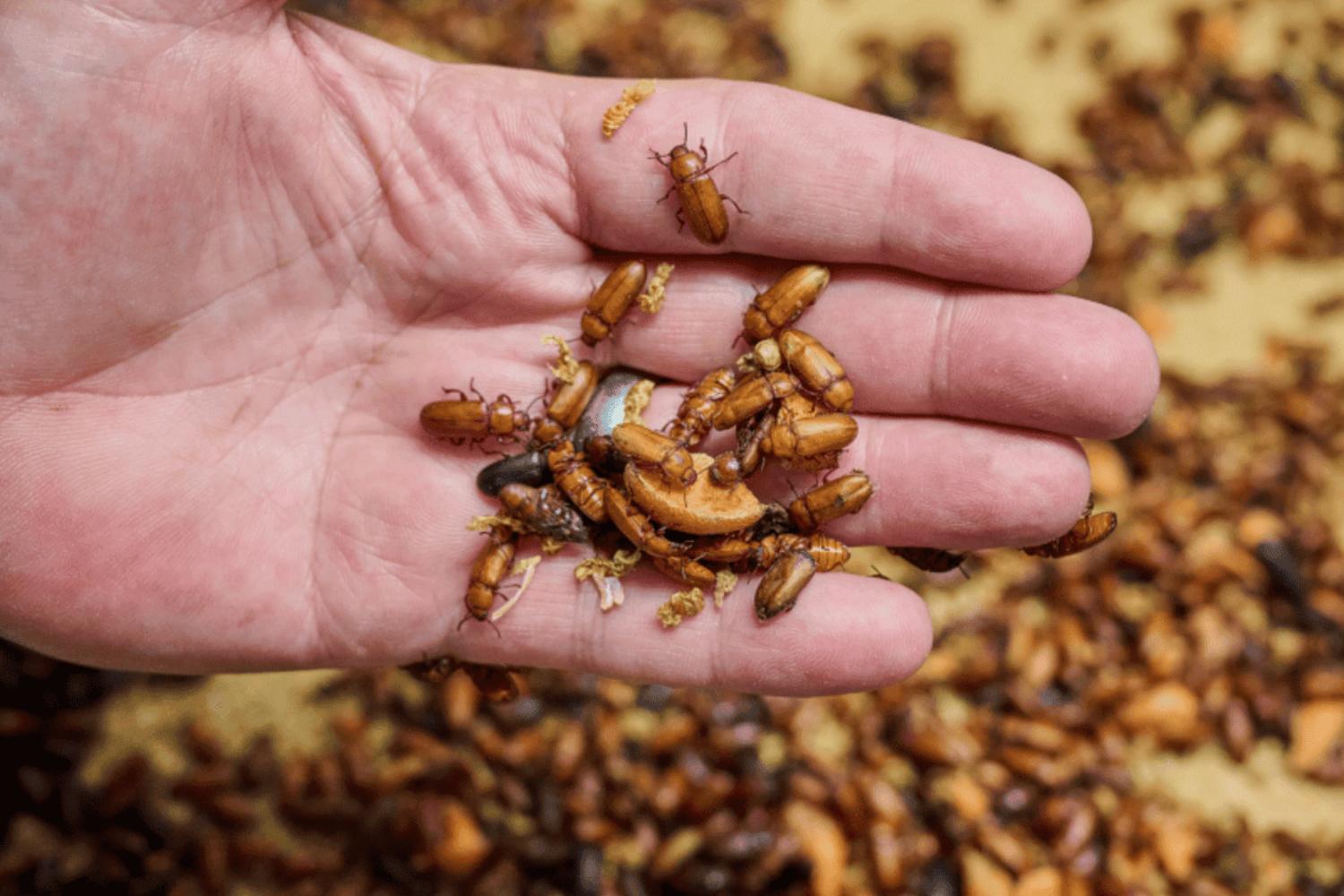 For the team at Mr Bug, mealworms are the answer. According to the founders of the Devon-based company, producing the same amount of protein from a cow takes three-and-a-half times more water, 10 times as much land, and contributes 10 times more greenhouse gas emissions.
Currently, they produce a range of bug-based dog treats, but plans are under way to launch nutritionally complete dog food. Their efforts have already bagged them the gold trophy in the product of the year category of the Global Good Awards 2023, which recognises purpose-driven sustainability and ethical leadership.
"We use fewer resources, there's no methane and our byproduct doesn't cause terrible runoffs into rivers – it's actually beneficial to crops [and can be used as fertiliser]," says Cunningham. "Really the question is: Why aren't [humans] using this protein?"
The answer is complicated. According to YouGov, only one in seven Brits would be happy to tuck into insect-based meals. Meanwhile, confusing legislation as a result of Brexit left the edible insect industry in legal limbo. The EU had classified critters as a 'novel food' – meaning species had to be approved before being farmed. However, no transition legislation was put in place, so previously approved species became illegal overnight. A transition agreement wasn't agreed until November 2022.
The team at Mr Bug aren't fazed. They believe that with the right government support, the UK will quickly catch up with Europe, where producers have continued to grow in the last two years. "There are a lot of different avenues you can go down," Cunningham explains, citing fitness supplements or 'climate-friendly' meats. "I think we can get bigger and bigger."
Walton believes the climate crisis will be a big driver towards insect protein, as extreme weather and a changing climate continue to create volatility in the agricultural sector. "If the price goes up to £10 for a £3 chicken, people are going to realise that we have to look at other ways of eating protein. We want to be at the forefront, ready."
For Cunningham, it's more about finding the science that will spark public imagination – such as health benefits. "It needs to find its purpose, it just needs to find its special thing."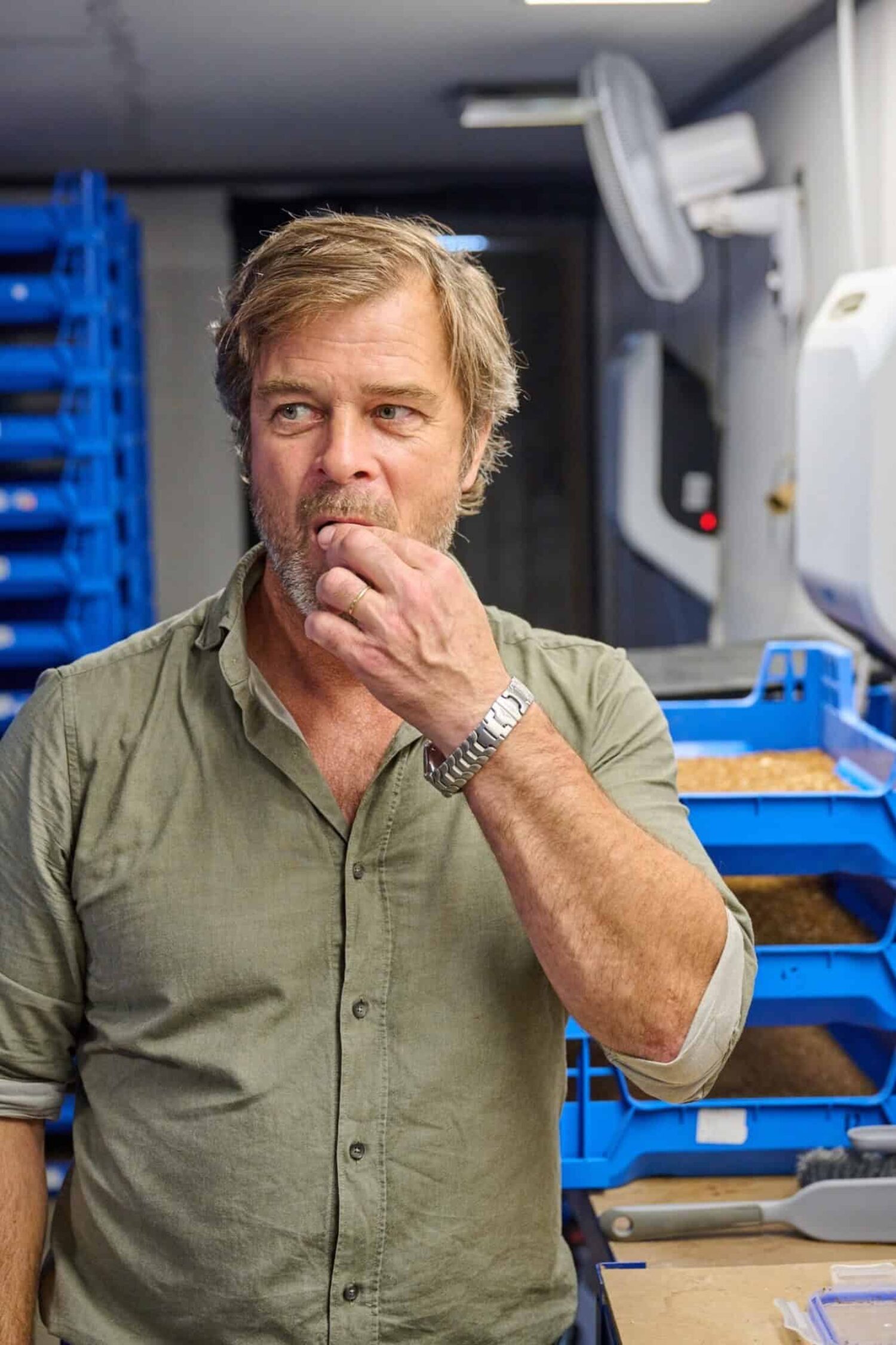 Three more businesses in the bug game
1. Lovebug, The Netherlands
For furry friends in feline form, Lovebug specialises in nutritionally complete cat food. Also made from mealworms, its food is hypoallergenic so is suitable even for the most sensitive of stomachs. All of its insects are farmed in the Netherlands, with food available via subscription or as a one-off.
2. Bug Farm Foods, Wales 
Run by partners, Dr Sarah Beynon, an insect scientist, and Andy Holcroft, a chef, Bug Farm Foods is just one part of their insect empire. On their website, you'll find mocha chilli crunch cookies, as well as insect powders you can cook with yourself. You can also visit their farm to learn more about sustainability and try their recipes firsthand.
3. Don Bugito, US
Don Bugito founder Monica Martinez draws on her Mexican heritage to create flavourful snacks you'll actually want to keep on your desk. Expect everything from chile and lime crickets with pumpkin seeds to granola bites made from cricket flour. If you're feeling adventurous, you can buy a DIY kit to make your own chocolate covered crickets.
Images: William Joshua Templeton