Campaigners outline measures to reduce humanity's ecological footprint 'by design rather than disaster'
Earth Overshoot Day – the day on which human consumption exceeds the amount nature can regenerate in a year – will arrive on 22 August this year, more than three weeks later than it did in 2019.
With few exceptions (the years following the 2008 financial crash being among them), Earth Overshoot Day has come around earlier each year as humanity's ecological footprint has increased. In 2019, it landed in July for the first time.
However, according to the Global Footprint Network, which calculates Earth Overshoot Day, the coronavirus crisis has bucked the trend and led to a 9.3 per cent reduction in humanity's ecological footprint. This has corresponded with the greatest single-year shift in Earth Overshoot Day since it was first calculated in 1970.
Despite the record contraction, though, the Global Footprint Network warns that humanity would still need 1.6 planets to sustain itself at the current rate.
"This year's sudden ecological footprint contraction cannot be mistaken for progress," said Global Footprint Network CEO, Laurel Hanscom. "This year more than ever, Earth Overshoot Day highlights the need for strategies that increase resilience for all."
As part of its research, the Global Footprint Network has indicated how humanity can live within the planet's ecological budget "by design rather than by disaster", highlighting food production, transport and power generation as key areas for transformation.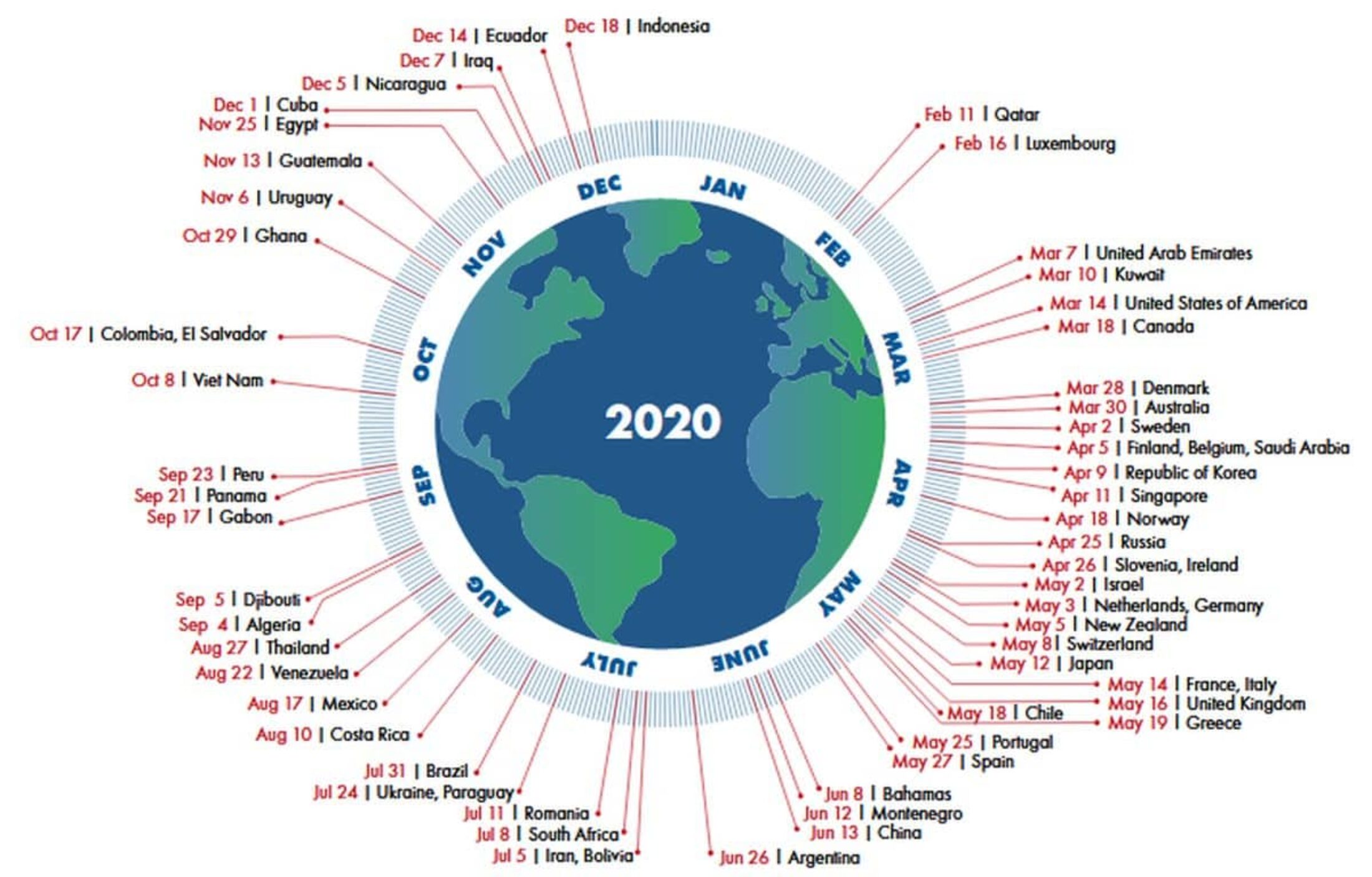 The network estimates, for instance, that if global meat consumption fell by 50 per cent, Earth Overshoot Day would be pushed back 17 days. Similarly, it estimates that a 50 per cent reduction in car miles would delay the dubious milestone by another 13 days, assuming a third of car miles were replaced with public transport and the rest by walking and cycling.
As part of its research, the Global Footprint Network also calculated the date on which Earth Overshoot Day would fall if all of humanity consumed at the level of people in individual countries.
The worst offending nation in 2020 is oil-rich Qatar, whose overshoot day has long since passed, falling as it did on 11 February. At the other end of the table is Kyrgyzstan, which isn't expected to overshoot until 26 December. The UK, by contrast, overshot on 16 May, according to the network.
Image: Ales Krivec