The beefburger has become symbolic of all that's wrong with our industrialised food system. Tom Barton, co-founder of Honest Burgers, could no longer ignore the problem
Armed with a notebook and pen, Tom Barton arrived at the National Farmers' Union conference in January 2019 with the air of someone researching a student essay. To look at him, nobody would have known that he was the owner of a nationwide burger chain with a deep sense of disquiet.
Two days later, he left with the beginnings of a plan that would put his 44-site chain, Honest Burgers, on a radically new trajectory.
Long before the conference, Barton had been preoccupied. He had become increasingly concerned about the overheating of the planet, all the while leading a company squarely in the business of cow meat.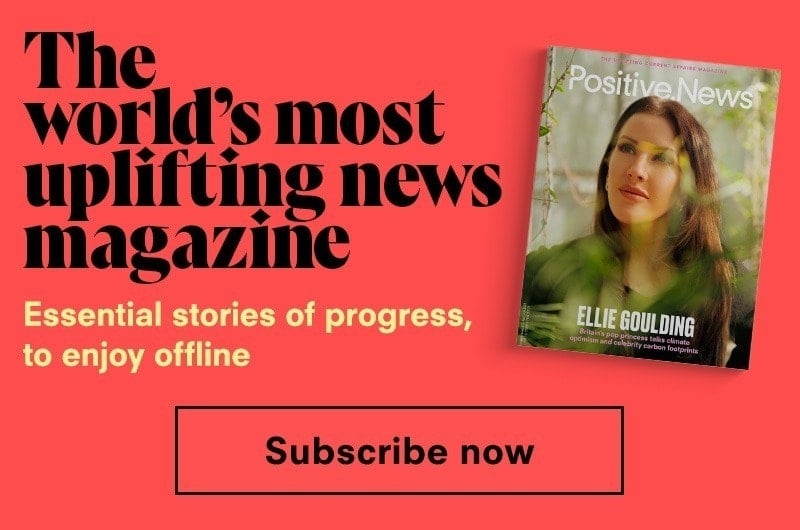 There are few issues as divisive in the climate conversation as meat. Global greenhouse gas emissions from animal-based foods are twice those of plant-based foods, according to a recent paper published in Nature journal, with beef by far the worst offender. It's no wonder that for many people, the only way forward is to get as many people eating solely plants as soon as possible. Any legitimising of beef and dairy eating is, they would say, a backwards step.
Barton believed the reality was more nuanced, and that there could be another way.
He had spent over a year soaking up a stream of books, essays, documentaries and podcasts about the meat industry and its impact on the climate crisis. He had also been pestering the National Farmers' Union (NFU) for some time. He'd read their reports, sat in on roundtable meetings and asked for information and introductions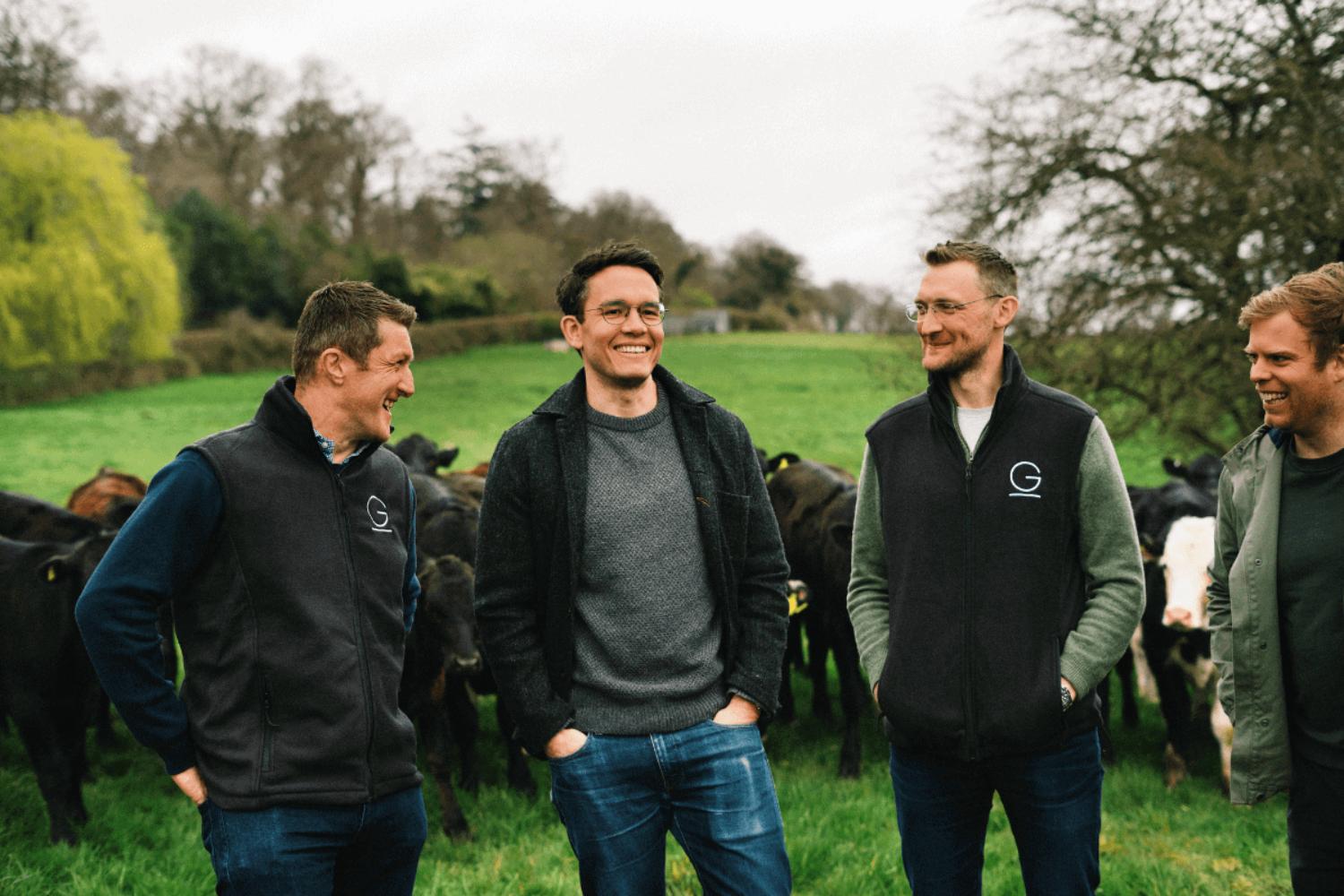 At the 2019 conference he mingled among farmers, scientists, lobbyists, abattoir owners and anyone else connected to UK agriculture. But it was the talk from James Evans – a former Farmers Weekly beef farmer of the year – that changed everything. This young farmer, slight in frame, big on enthusiasm, outlined a vision of regenerative farming which captivated Barton.
In recent years, regenerative agriculture has become a buzz word amongst those looking for solutions to our planet-trashing food system. It describes farming and grazing practices that, among other claimed benefits, reverse climate change by rebuilding soil organic matter and restoring degraded soil biodiversity – resulting in both carbon drawdown and improving the water cycle.
Speaking to a packed hall of agriculture industry professionals, Evans stressed the importance of farming with nature, and the role of cattle in creating healthy soils and diverse and resilient ecosystems. Soil health has become one of the most talked about topics in the climate debate given its importance in capturing carbon and enriching biodiversity.
These farms were supporting nature, rather than suppressing or poisoning it
Listening to a British farmer give a first-hand account galvanised Barton into action. He recalls: "[Evans] had these photos of cattle in fields surrounded by plants four or five feet tall. It was so far away from anything I had seen anywhere else. These farms were supporting nature, rather than suppressing or poisoning it. It just made total logical sense. I knew in that moment this was something we had to get behind."
Barton made a beeline for Evans after the talk. Weeks later, he was tramping through the meadows on Evans' farm in Shropshire. At the end of the tour, Barton had one question: "How many animals can you supply?"
An approximated answer was … "not even close to what you need". That wasn't the only problem. It became immediately obvious that regenerative methods would mean vastly more complexity and cost than Honest Burgers was accustomed to.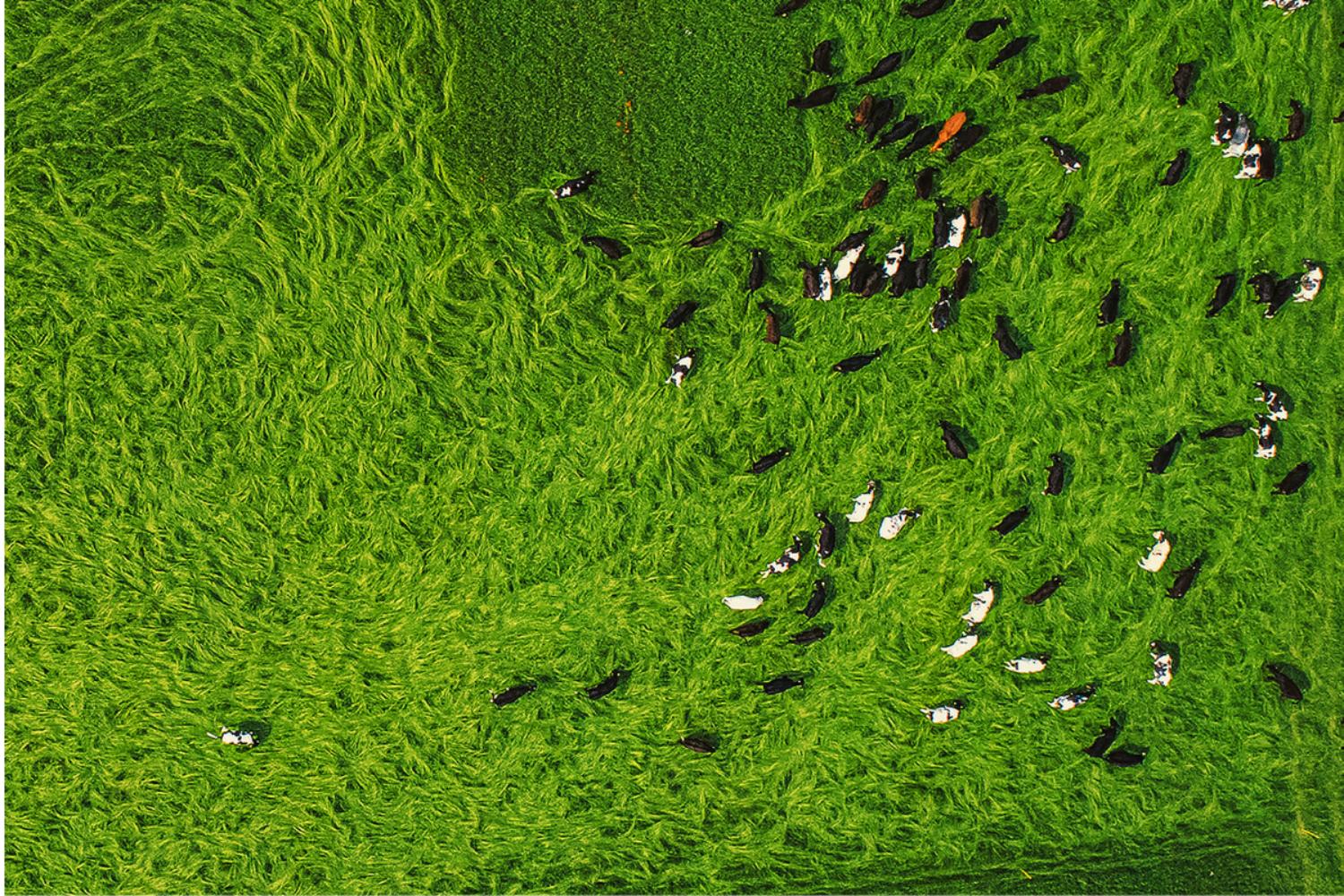 Food supply in the modern world, especially meat, is geared around maximum efficiency. Price, volume and time are the only metrics. Turning cows into burger patties is ruled by spreadsheet, an unapologetically mechanised system.
It would inevitably be more expensive to pursue this alternative path. Already spending £40,000 a week on beef, Barton realised that an entirely new supply chain would have to be conceived. It would be something completely untested by anyone else at this scale.
Joining the dots between cow and burger patties was a challenge. "Farmers raise animals rather than cuts," says Barton. "It's why abattoirs are so powerful; they're really good at turning animals into meat for restaurants and shops.
People who'd never eat a plant-based burger are happily doing that in our restaurants and that's brilliant
"We realised that if we were going to do this the only way was to buy the whole animal. We would use 70 per cent of the cow ourselves and would have to find a butcher to buy the more expensive cuts [from us]."
This would create a logistical headache which no restaurant need ever usually trouble itself with. To further complicate matters, every cow would have a different yield of meat, meaning an end to certainty of costs.
However, it was the problem of finding enough cows from regenerative farms which loomed largest. By happy accident Evans told Barton that he had been toying with the idea of setting up an ambitious co-operative of regenerative farmers. The promise of Honest Burgers as a flagship client would be enough to get the project off the ground.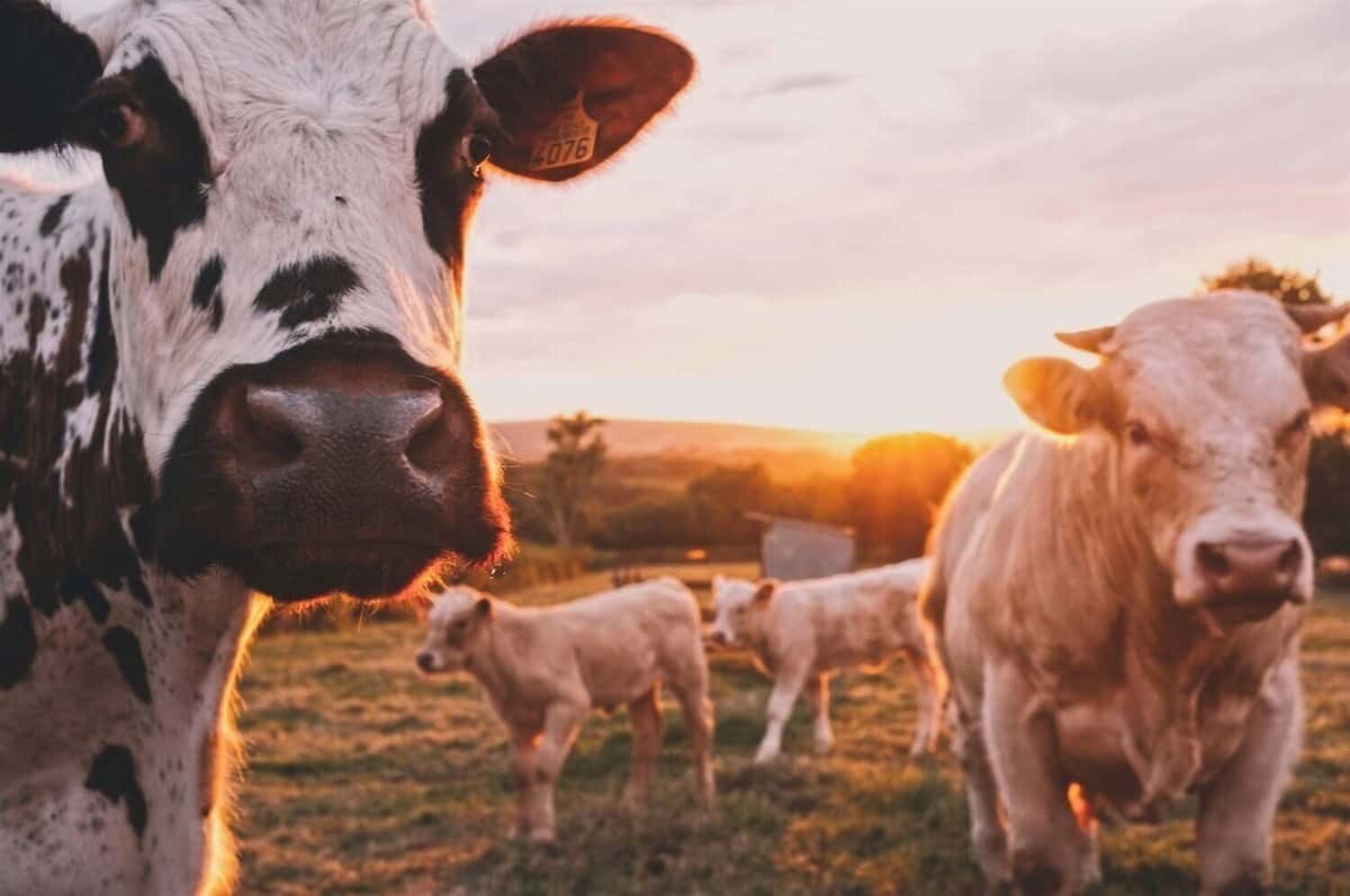 And so Grassroots Farming was born. Started in February 2020 by Evans, James Daniel and Alastair Trickett, its goal is to be a bridge connecting small-scale farms to the commercial world.
Barton says that if it weren't for the trio, it's unlikely he would ever have found a regenerative supply chain at the scale required. He says the three men at Grassroots Farming don't just have strong farming pedigrees. "They're counting earthworms in soil but are also serious about things like AI, data analytics, satellite navigation and invisible fencing – stuff that's totally mind blowing," he says.
This is a bleak time for UK farmers. A 20 per cent fall in the number of farms is forecast by 2030. Brexit took away subsidies, workers and made it harder to sell in Europe – the UK's closest and biggest market. Droughts and floods have had severe effects too. Farmers are increasingly willing to listen to anyone offering a lifeline.
There is a world of difference between the climate impacts from a regenerative farm and an industrial one
Grassroots Farming pitches the benefits of regenerative methods and handholds as many farmers as possible through the transformation from industrial to regenerative farming.
Having secured the supply, Barton had to convince his team and investors. As the idea was taking shape in mid-2019, he shared the plan to go regenerative with his senior management.
"Everyone was very positive," he recalls. Having proved it could work operationally and financially, he then declared his intention to investors a year later. Despite also being in the midst of navigating the business through the hospitality apocalypse that was the 2020 lockdown, his investors were also supportive.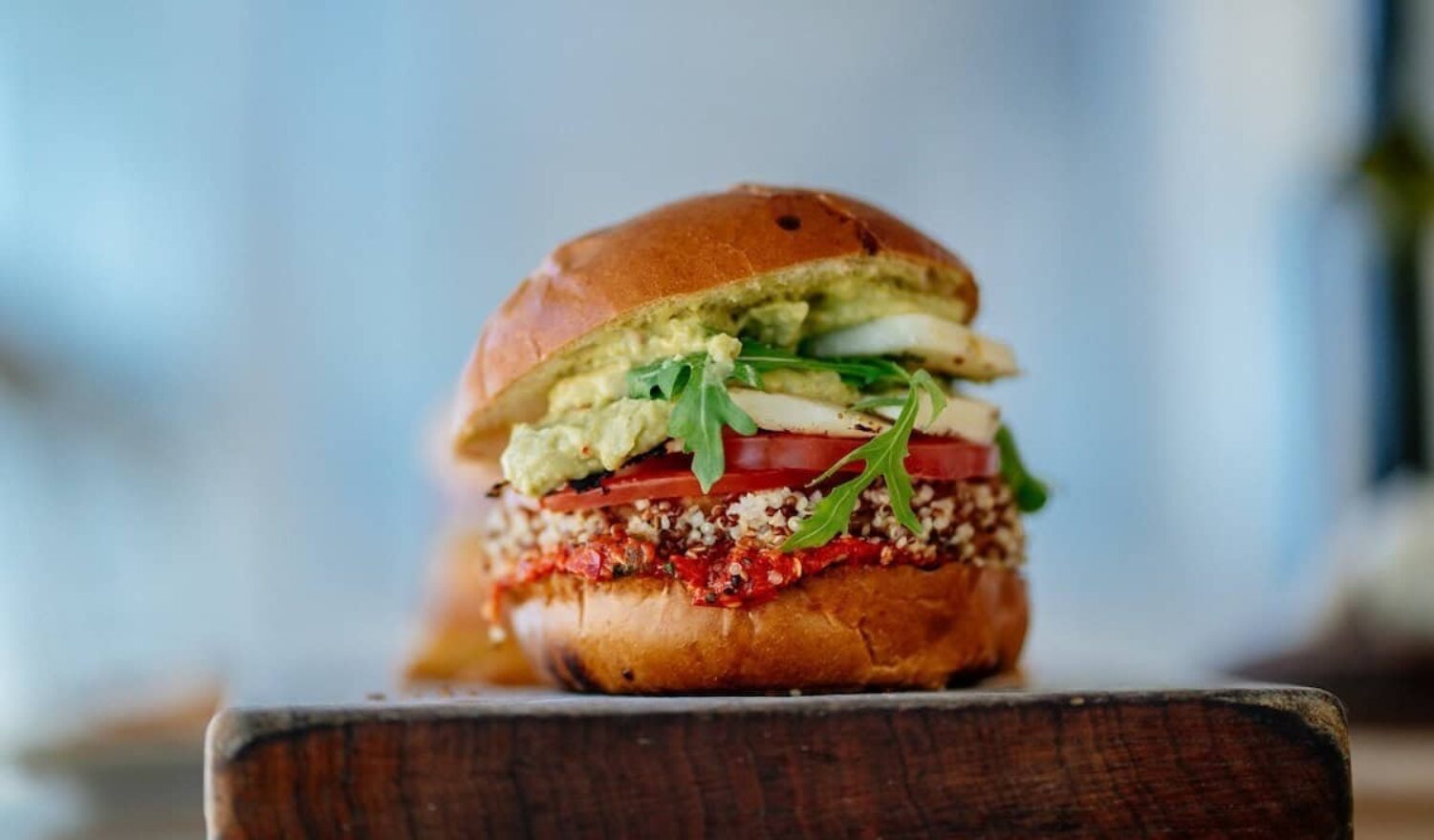 Honest Burgers now spends 20 per cent more on its beef sourced from regenerative farms. Barton says the cost has been borne by the business. "It's not the right time to be passing on costs to our customers," he believes.
Would the beef taste any different? "We had to spend £25,000 on a fat analyser," he says. "Our assumption was that fat would be the critical factor when it came to flavour."
The investment meant chefs could tinker with the flavour and fat content of the meat to ensure that the finished patties retained the Honest Burgers taste. A secret six month, five-site trial was embarked upon in late 2020. Only the Honest Burgers' in-house butchers were in on it. The aim was to see if the newly choreographed operation between head office, farm and restaurants would have any impact and whether customers would even notice or complain.
Everything went smoothly, and as things stand, 30 per cent of Honest Burgers' beef now comes from regenerative farms. The goal is to reach 100 per cent by the end of this year.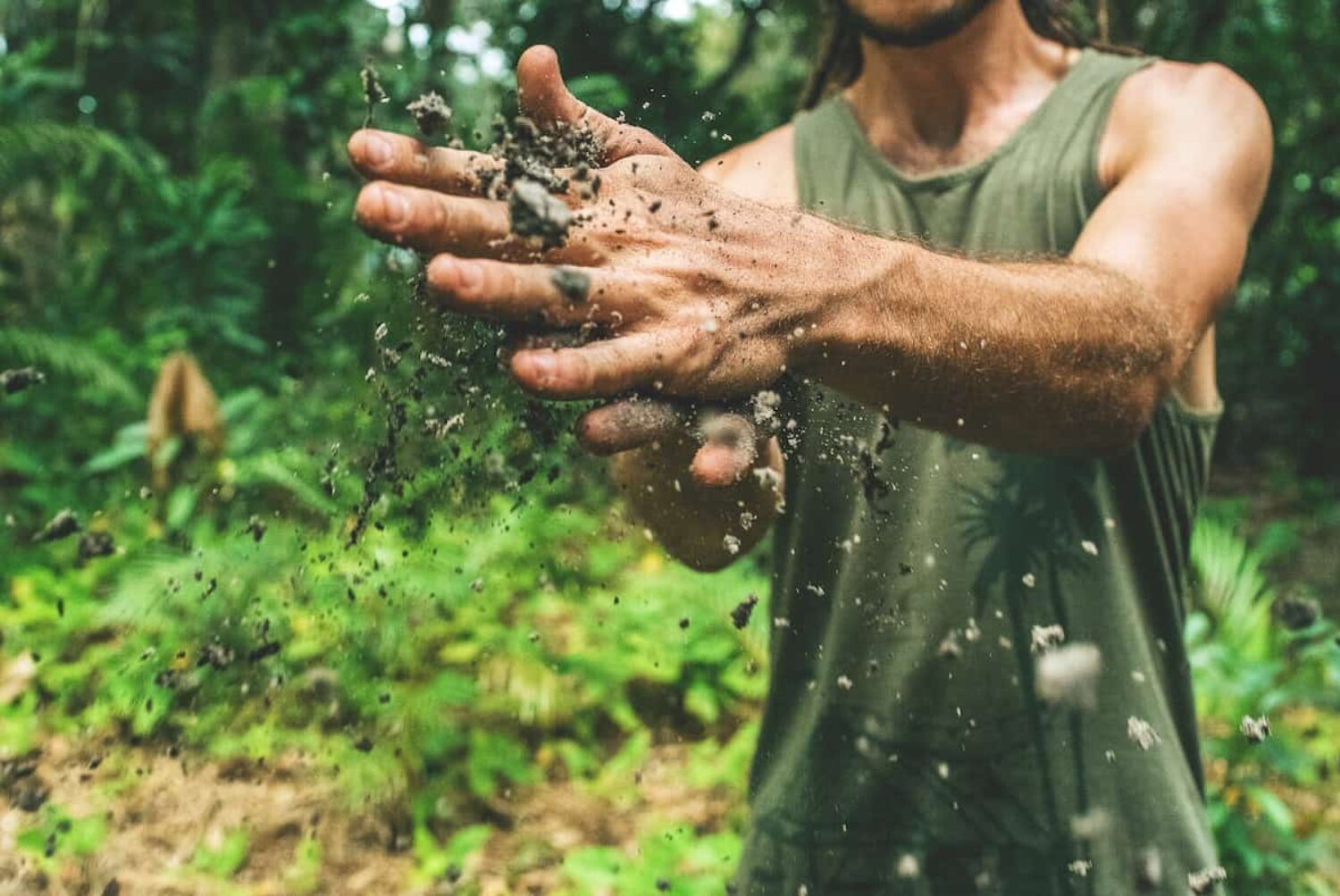 "At that point, our first generation of cattle will be about 24 months of age and we'll have the supply chain in a strong position. All the auditing and data will be really tight," says Barton.
"The aim is that in the second and third year, we'll be really scrutinising the data and offering transparency to our customers and suppliers. We're a tiny player in the grand scheme of things, but hopefully that transparency could benefit the wider community of regenerative farming and the food industry."
The switch to regenerative beef has so far cost the company £600,000. True success will mean inspiring their peers to switch to regeneratively farmed meat by showing what's possible with an attractive operational and commercial blueprint.
But even with those goals and with the laudable displacement of industrial cattle farms with regenerative ones, isn't Honest still in the methanebelching game?
"There is a world of difference between the climate impacts from a regenerative farm and an industrial one," Barton believes. "The truth is we all have to eat way less meat, and we support that on our menus. People who'd never eat a plant-based burger are happily doing that in our restaurants and that's brilliant.
The truth is we all have to eat way less meat, and we support that on our menus
"What annoys me a bit is that we're trying something really difficult here, and with really good intentions – and we get hammered by some people who see us as awful greenwashers."
Unsurprisingly Barton has found his efforts swept up in a social media-fuelled tornado of polarisation, misinformation and conspiracy theory. He understands why people are sceptical. "There is a lot of baseless crap out there. It genuinely scares he shit out of me that sustainability is really now just seen as a sales lever for a lot of companies. This stuff is complicated so easy labels like carbon neutral or sustainable are what people gravitate to," he says.
"I just know that a massive burger chain will bring out a regenerative advert soon, and somewhere in the small print it will say this just covers five per cent of their supply."
For Barton, such half-baked measures were never an option. "We've got this word 'Honest' above the door," he says. "So we have no choice but to make sure we do things properly."
Can beef ever be sustainable?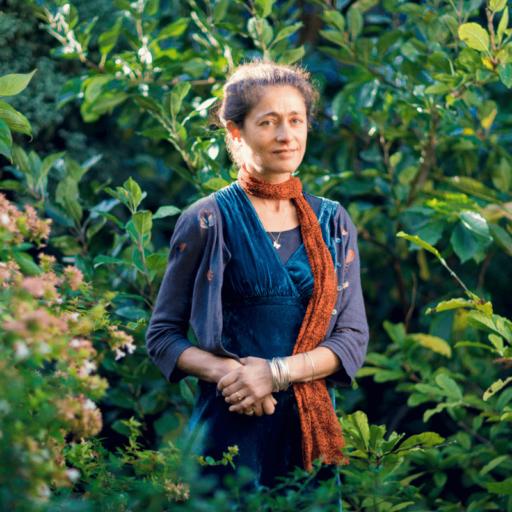 No.
Dr Tara Garnett, researcher at the Environmental Change Institute at the University of Oxford
"It's great that Honest Burgers are sourcing their meat from farmers focused on improving soils, on farm biodiversity and animal welfare, but at the end of the day this doesn't mean that we can or should be consuming as much meat as we currently do.
In our Grazed and Confused? report, we wanted to provide an authoritative and unbiased answer to the question 'Is grassfed beef good or bad for the climate?'
What we found was that the contribution of grazing ruminants to soil carbon sequestration is small, time-limited, reversible and substantially outweighed by the greenhouse gas emissions that cows generate.
Though it would be nice if the pro-grazers were right, they aren't. Meat should be an occasional luxury, a treat, rather than something you eat casually as an everyday food.
The way we rear animals very much needs to improve – and it's encouraging to see Honest Burgers working with farmers who are trying to do just this – but we also need to cut back on our very high levels of meat consumption."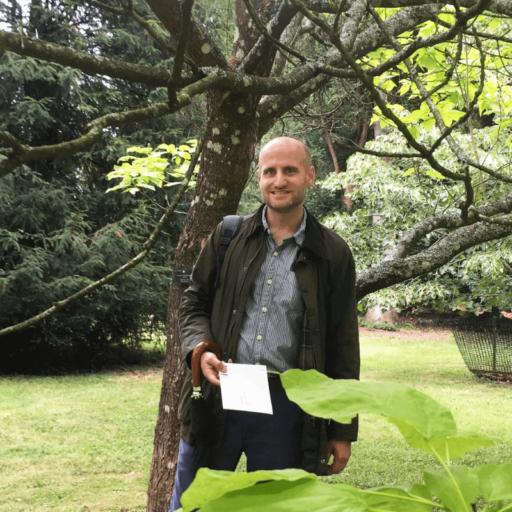 Yes
Dr Laurence Smith lecturer, School of Agriculture, Policy & Development at the University of Reading
"There's been a politicisation of carbon in recent years, but if you only focus on carbon you can miss other important aspects.
My work is in sustainability assessment metrics, trying to provide a more holistic picture of different systems in agriculture and how best to assess their sustainability.
Seventy per cent of our soils are in a degraded or very degraded state globally and the UK is no exception. Soil degradation is costing us about £1.2bn a year, due to water pollution and greenhouse gas emissions.
Livestock has a really key role to play in building soil health and reversing the soil degradation that we see in arable cropping landscapes.
We're also in the middle of a biodiversity crisis, which often gets eclipsed by the climate crisis, and studies show that managing grassland in a regenerative way can really encourage biodiverse landscapes.
There is an acceptance now, even on the pro-livestock side, that livestock does have to reduce, but the phrase I really like is 'less but better'. It's not as simple as just saying 'let's get rid of livestock', because that could have some real unintended consequences in terms of biodiversity, soil health, human nutrition and rural livelihoods."
The books and films that inspired Honest's change
English Pastoral by James Rebanks
Wilding by Isabella Tree
The Great Plant-Based Con by Jayne Buxton
Kiss the Ground, Netflix
Big Farm, Little Farm, Netflix
"English Pastoral in particular is brilliant," says Tom Barton. "He's a sheep farmer and he writes with emotion, insight and passion. Isabella Tree is also excellent. She writes about what's possible when you give nature a bit of room.
"Then a couple of docs that led me to researching more about beef and climate were Cowspiracy and What the Health. [I found] both pretty inaccurate and misleading to be honest, [despite being] very popular so I felt compelled to do my own research.
The article was originally published by Field7, a website looking at the people and projects working on the climate emergency
Help us break the bad news bias
Positive News is helping more people than ever to get a balanced and uplifting view of the world. While the doom and gloom of other news outlets becomes overwhelming, instead we're here to support your wellbeing and empower you to make a difference towards a better future. And as Positive News' audience and impact grows, we're showing the rest of the media that good news matters.

But our solutions journalism has a cost and, as an independent, not-for-profit media organisation, we rely on the financial backing of our readers. If you value what we do and can afford to, please consider making a one-off or regular contribution as a Positive News supporter. From as little as £1 per month, you'll be directly funding the production and sharing of our stories – helping them to benefit many more people.

Join our community today, and together, we'll change the news for good.