We are all capable of having compassionate conversations about mental health, say those behind courses to train people in mental health first aid
If you hurt yourself at work, chances are you'll be treated by a first aider. But mental health problems aren't usually as clearcut as a bruise or a sprain – and it isn't always obvious what to do or who to ask for help.
What if people were trained to recognise the first signs of mental illness in workplaces, schools, universities and the armed forces? A programme of online courses run by Mental Health First Aid (MHFA) England is doing just this. The hope is that it could improve the way we talk about mental health, dismantle some of the stigma, and get more people accessing support.
"There is still a huge stigma around mental health issues across schools and universities, with far too many people suffering in silence," says mental health first aid instructor Matt Holman, owner of workplace wellbeing company Simpila Healthy Solutions. "Earlier intervention and emotional support – listening – is a very important part of helping people on their road to recovery."
Around one in four people in the UK experiences a mental health problem each year, and nearly one in seven is thought to be affected by poor mental health at work. Mental health first aiders do not act as therapists, but as a first point of contact for those in distress. Over two days on MHFA England's training courses, people are taught to recognise early signs and symptoms, are told about the services available locally, and learn how to listen in an empathetic, non-judgmental way. Common conditions such as depression, anxiety and eating disorders are explained, and trainers also learn about how to look after their own mental wellbeing.
"A conversation can be so powerful in helping someone take that first step to getting the help they may need," explains Jaan Madan, head of the client experience team at MHFA England.
A conversation can be so powerful in helping someone take that first step to getting the help they may need
Some say that mental health first aid should not be needed in the UK – that if NHS services were properly funded in the first place, then it would not be necessary. But, underfunded and overwhelmed by soaring demand, the reality is that public mental health services are struggling to provide care to those who need it. Although mental ill health accounts for 28 per cent of the overall disease burden in the UK, it receives just 13 per cent of NHS funding, according to 2018 data from the Centre for Mental Health.
The concept of mental health first aid was first explored extensively in Australia in 2000. In 2007, mental health first aid training was launched under the Department of Health by the National Institute of Mental Health in England as part of a national approach to improving public mental health. Mental health first aid is now a global movement with programmes in at least 24 countries, including the US, where more than one million people have received training.
Soli Lazarus, a mentor for parents of children with attention deficit hyperactivity disorder and autism, became a mental health first aider in July 2017, when she was working as a special educational needs coordinator at a UK primary school. "Mental health is very close to my heart," she says. "If a child can feel good about themselves and have good, strong emotional health, then whatever difficulties they have, they will have that resilience to bounce back."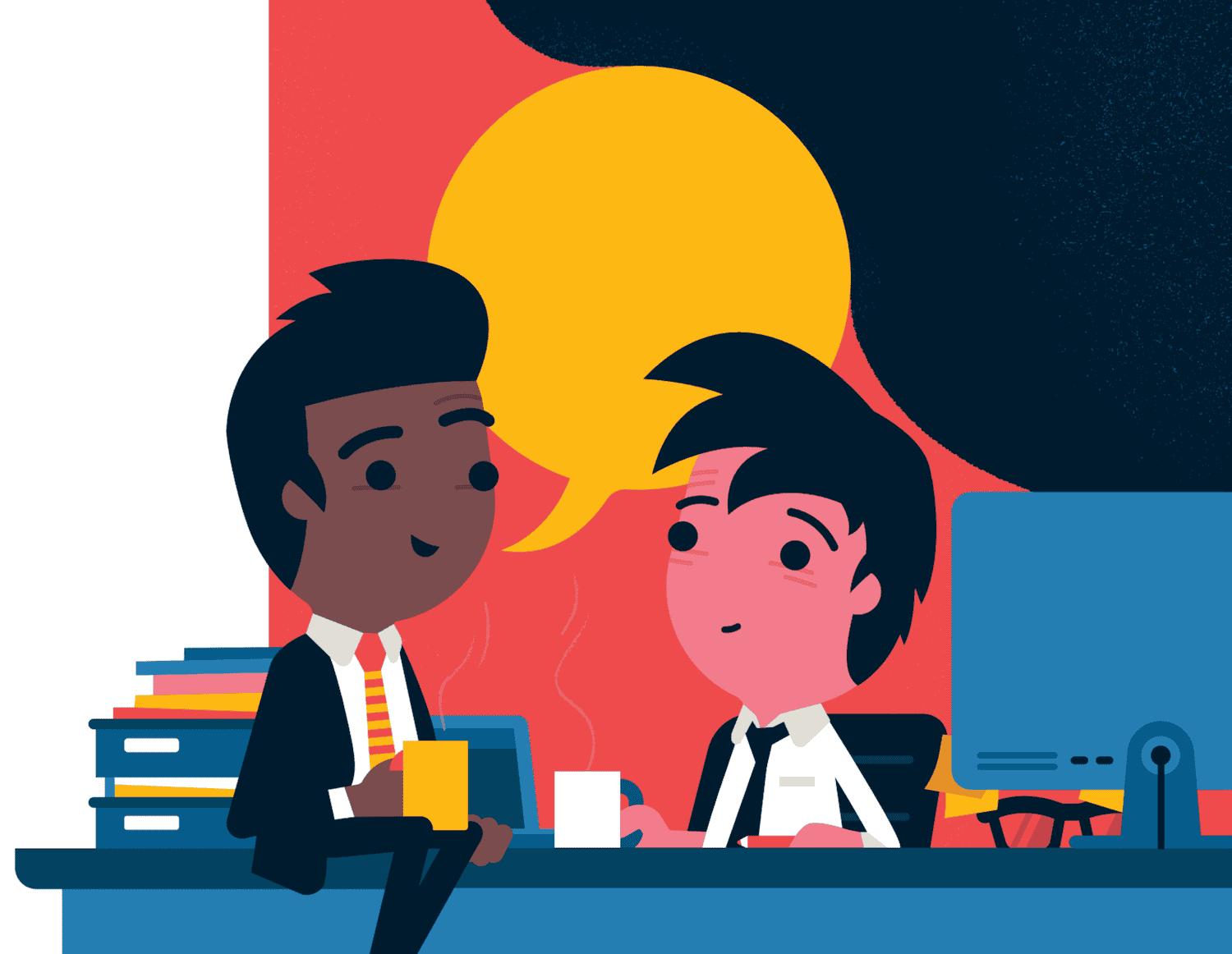 In focus: signs to spot
Among the first signs of mental ill health may be changes in the person's behaviour. Here are some of the most common, according to Mental Health First Aid (MHFA) England.
– Emotional or behavioural changes include irritability, tearfulness, being withdrawn, being unable to concentrate, erratic behaviour, loss of confidence or difficulty remembering things.
– Physical changes could be frequent headaches, stomach upsets, difficulty sleeping, constant tiredness, frequent. Minor illnesses, feeling run down, lack of care over appearance, or sudden changes in weight.
Illustration by Spencer Wilson
Read more: mental health