Marvin Rees, the first directly elected black mayor of a UK city, has a bold plan for Bristol
This piece is part of our Hope 100 series, telling the stories of the people and organisations creating hope for 2020 and beyond
Marvin Rees is in a reflective mood. It is a drizzling November morning, and the mayor of Bristol is considering the upcoming general election, lamenting the divisive rhetoric around a campaign that looks set to deliver "privilege winning again".
Rees' own lack of privilege has helped inform his policies since 2016, when he became the first black, directly elected mayor of a UK city. The son of a Jamaican father and English mother, he grew up "a working class, social security kid in a council house" in Easton, Bristol, with a frontline view of the worst of the city's inequality.
"We had riots in the 80s and there was obviously mistreatment of black people. I could walk down the streets and have people shout the N word," he says. "But I learned that suffering produces perseverance, perseverance produces character and character produces hope."
There has been progress – although Rees has faced racist abuse since becoming mayor – but many of the city's challenges are the same, he says. "Bristol has huge potential but is still held back by inequalities. We currently have a life expectancy difference of around nine years between the richest and the poorest in the city."
His big bet for tackling inequality is the One City Plan. Launched in January 2019, it proposes a vision for Bristol in 2050 and what needs to be achieved each year to get there. It is divided into six categories: connectivity, economy, health and wellbeing, environment, homes and communities, and learning and skills. Targets are based on the UN's sustainable development goals, and range from making sure everyone in the city has a safe and warm home, to making Bristol carbon neutral.
I learned that perseverance and character produce hope
The idea is modelled on progressive plans from cities such as New York and Chicago. Getting the results is not solely the responsibility of the council; all the city's public and private organisations (which includes two universities), should be working towards the same outcomes.
"If somebody goes into Avon and Wiltshire Mental Health Partnership (AWP) with a mental health crisis," Rees explains by way of example, "their recovery is not only dependent on what AWP do; it's dependent on, did they get a home? Access to employment? What social safety nets are around them? That's how the city works."
Each of the six areas of reform will need to meet three targets each year. Some are vague – such as the promise to "tackle persistent worklessness and economic exclusion" or that "health inequalities will be reduced" in 2050 – although the plan does say that it should be treated as "a starting point from which we will develop ever-stronger future versions".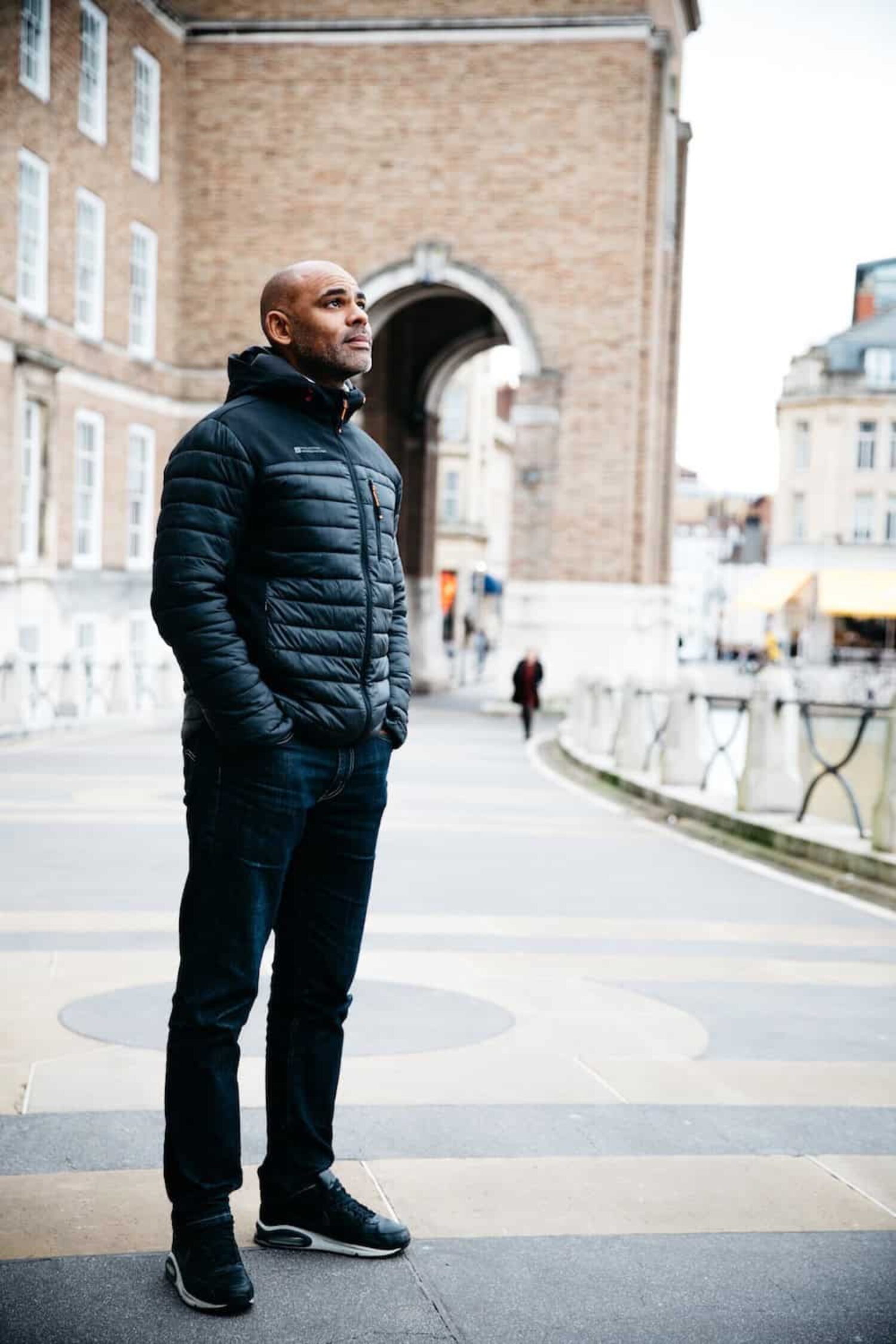 Others are highly ambitious, such as ensuring everyone in Bristol is no more than a 10-minute walk from a free learning resource by 2028 and that one of the city's football teams will reach the Premier League by the 2024-5 season. Achieving these goals will be "a huge challenge", Rees says, "but the only way it can be met is by the city working together. And if we fail, we all fail, because we are interdependent."
One of his key aspirations is to see a consistent approach to such policy-making decisions that will outlast his time in office. That could prove key, as Rees stands for re-election in May, which he says will be for the last time. "I think, any more than that, instead of representing change you can become a barrier to it."
Among the 2019 targets on the One City Plan was a pledge to end period poverty. In December, a network of donation and distribution points for period products was launched. Rees says he is also on track to hit his election pledge to build 800 affordable homes per year by the start of 2020.
They may not be enough; Bristol has a 12,000-strong waiting list for council houses, and the city's population is expected to swell by more than 90,000 during the lifetime of the One City Plan.
The document also outlines the intention to build more homes in the city centre, to reduce the need for transport, Rees argues. Building densely is not always popular in a crowded city but, he notes, "the consequences of doing nothing are worse than the consequences of doing something".
If we don't say where we want to be in five years, somebody else will
Rees believes a city's citizens are best placed to decide how it should be run – not central government. "If we don't say where we want to be in five years, somebody else will," he says. Solving inequality nationally requires a solid understanding of how cities operate, he argues, so government won't tackle the challenge on its own. "You don't pull a lever in Westminster and get outcomes. It is delivered locally. We urgently need national governance to include the leaders and networks of cities as equal partners."
Rees derides "wet finger political leadership – where you lick a finger, stick it in the air and see what way the wind is blowing". He says: "I grew up in inequality. People can trot off speeches about race and inclusion and a fair world. I don't believe them. I'm not saying that they want a bad world – but they just don't understand."
But waiting for a "perfect" national government to come and fix the problems is pointless, he thinks. "There is stuff that we just need to crack on with and we can," although he caveats, "that doesn't absolve national government of responsibility to invest appropriately in the local authority."
Hope 100: The people and organisations creating hope for the future