Fashion photo shoots were traditionally the preserve of rail-thin Caucasian models, but progressive organisations like these are helping bring underrepresented groups into focus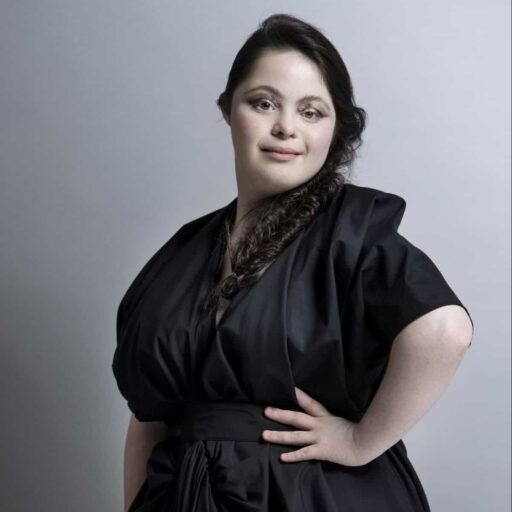 Putting disability into the diversity debate
With her long hair and dark eyes accentuated by a flick of mascara, Ellie Goldstein smiles out from a Gucci makeup campaign, unveiled this summer. So far, so typical. But Goldstein is a model with a difference: she has Down's syndrome. An Instagram post featuring Goldstein was Gucci's "biggest liked post ever", according to the Italian fashion behemoth.
The 18-year-old is just one of the models on the books at UK-based Zebedee Management, which represents models with disabilities and visual differences. "Disability is often left out of the diversity debate," said Zebedee. "We often receive briefs looking for 'diversity', but with no mention of disability, alternative appearances, or trans/non-binary – and we want to change this."
Image: Darren Black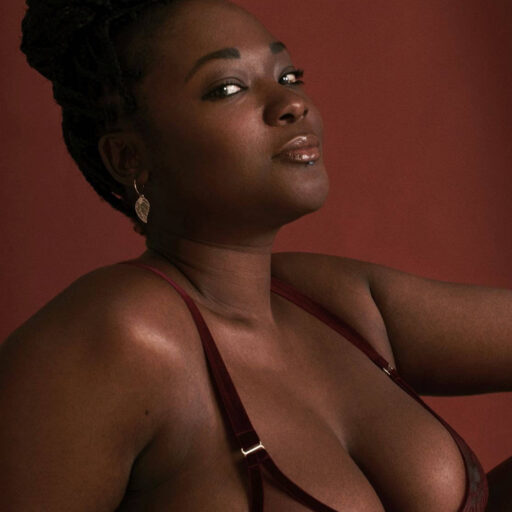 The lingerie brand that wants stories, not statistics
London-based lingerie brand The Underargument selects its models based entirely on the stories about themselves that they submit, a process that founder Maïna Cissé calls 'anticasting'. Fed up with what she sees as the commercialisation of diversity, she casts her shoots without seeing photographs of any of the women – nor their measurements.
"I didn't want 'fluffy empowerment'," she said. "I wanted to give women a space to be heard, seen and accepted just as they are." Would-be models are asked to send stories about themselves based on the theme of a collection. The women whose tales resonate most with Cissé are selected. Topics covered so far range from illness and abuse, to polyamory and sexuality. "I wanted something more natural and more human," Cissé told Positive News.
Image: The Underargument/Manon Ouimet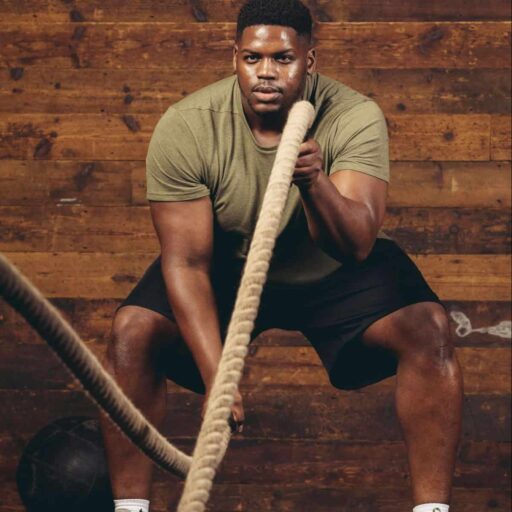 The 'curve' agency championing plus-size men
Bridge Models, which has headquarters in London and New York, is among a growing number of 'curve' modelling agencies to have male divisions. Agencies have reported increased interest in bigger male models, as brands cater more and more for men who wear larger sizes. Among the models on Bridge's books is Londoner Raul Samuel (pictured), who has already modelled for Nike, Burton and for large men's clothing brand Jacamo.
"The industry is still so new we try not to give restrictions on representation," noted owner and managing director Charlotte Griffiths. But larger male models are men who are around a size large or above, with a chest starting around size 42, she said.
Image: Bridge Models 
Main image: The Underargument/Manon Ouimet