Bolivia isn't known for its cuisine, but chef Marsia Taha is changing that with her award winning restaurant that serves only Bolivian ingredients sourced on trips deep into the Amazon. By celebrating the fare of the country's 36 Indigenous groups, she is bringing them new income streams and cultural pride
Marsia Taha revels in experimenting. Her current dish of choice? Fresh palm heart layers with a reduction of plátano (plantain) vinegar. Last month, it was paiche (a fish native to the Amazon, up to three metres in length) with goldenberry. Next month, she doesn't know. Ice cream with Andean kiswara flowers, perhaps?
The wonderful thing about being a cook who specialises in native foods is the constant variety, says 34-year-old Taha, a one-time chemistry student from La Paz, Bolivia, and now a pioneering head chef passionate about giving Indigenous cuisine a modern twist.
"Two or three years after I started as a chef, I thought, 'Okay, I pretty much know what Bolivia has to offer gastronomy-wise,'" she reflects. "But over time I've come to see it's pretty much infinite. All the time, I'm discovering new plants, fruits, tubers."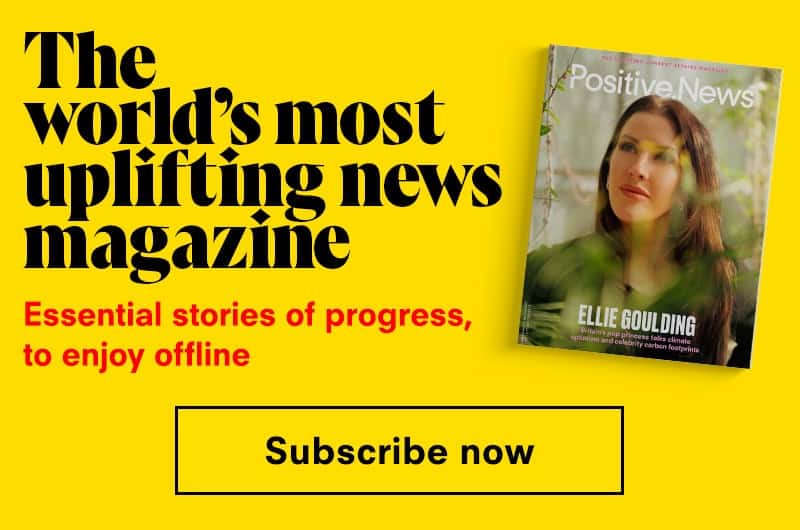 Born in Palestine but raised in the Bolivian capital, Taha plies her trade in the kitchens of Gustu, a fine-dining restaurant set up by Danish restaurateur Claus Meyer a decade ago.
Passionate about the colours and aromas of Bolivia's vibrant food markets from an early age, it didn't take Taha long to realise her future didn't lie in the chemistry laboratory.
Although her rise to the top has been rapid, she learned the old-school way: first in the classroom, then at the hobs of professional kitchens across Europe, including Geist and The Standard, two of Copenhagen's flashiest restaurants.
Every Indigenous group has its own ancestral ways of cooking these foods that date back to pre-Hispanic times
But her passion was always for the cuisine of her homeland. So, when she got word of Meyer's plan for a restaurant project in her home city, she jumped on a plane. Her bosses quickly spotted her creative flare, promoting her from sous chef to the top job in four years.
Being able to tell her chiffonade from her concasse certainly contributes to her success. Under her tutelage, Gustu (which works 100 per cent with Bolivian ingredients) has consistently made it onto the prestigious Latin America's 50 Best Restaurants list – the only restaurant in the country to do so.
But it's the eating habits of her fellow Bolivians that really interests her. Bolivia counts 36 recognised Indigenous groups, Taha notes, each of which has its own specific foods. "Each also has its own ancestral ways of cooking and preparing these foodstuffs that date back to pre-Hispanic times."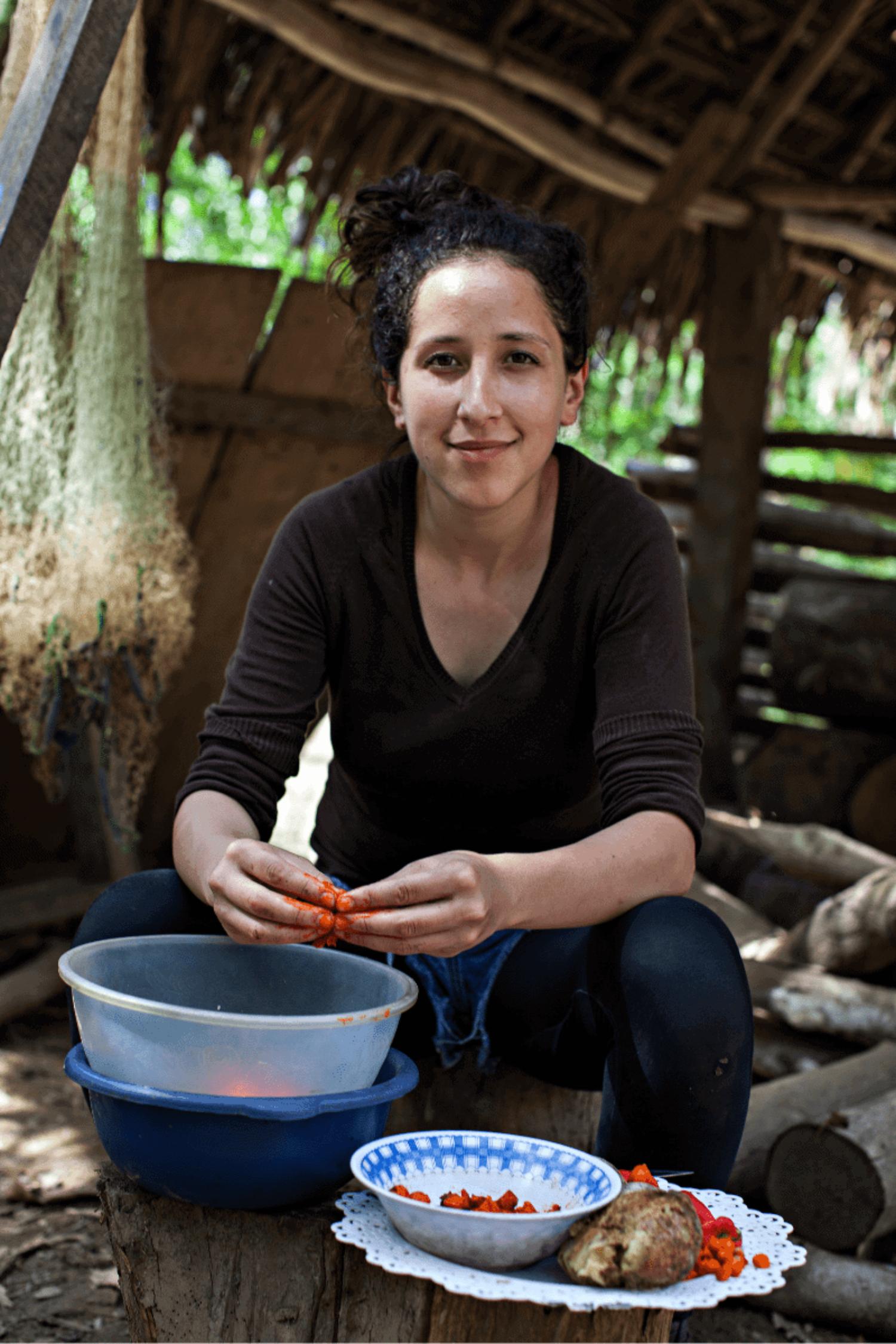 Championing this cultural legacy is what drives her. In a country as ethnically, linguistically, and spiritually diverse as Bolivia, food is intrinsically tied up with all aspects of people's lives and identities – from the domestic to the ceremonial.
Taha is a firm believer that the act of preserving and celebrating Indigenous cuisines serves as a vehicle for recognising and 'revalorizando' (giving new importance to) the traditional cultures from which these cuisines derive.
The problem is that precious little of Bolivia's age-old gastronomic heritage is recorded. There are no Aymaran or Quechuan versions of the Good Housekeeping Cookery Book, for instance.
Her solution: to go and investigate for herself. The majority of Bolivia's Indigenous groups herald from the Amazon, so that's where she started. Since 2018, she has travelled half a dozen times deep into the country's rainforest in search of gastronomic treats.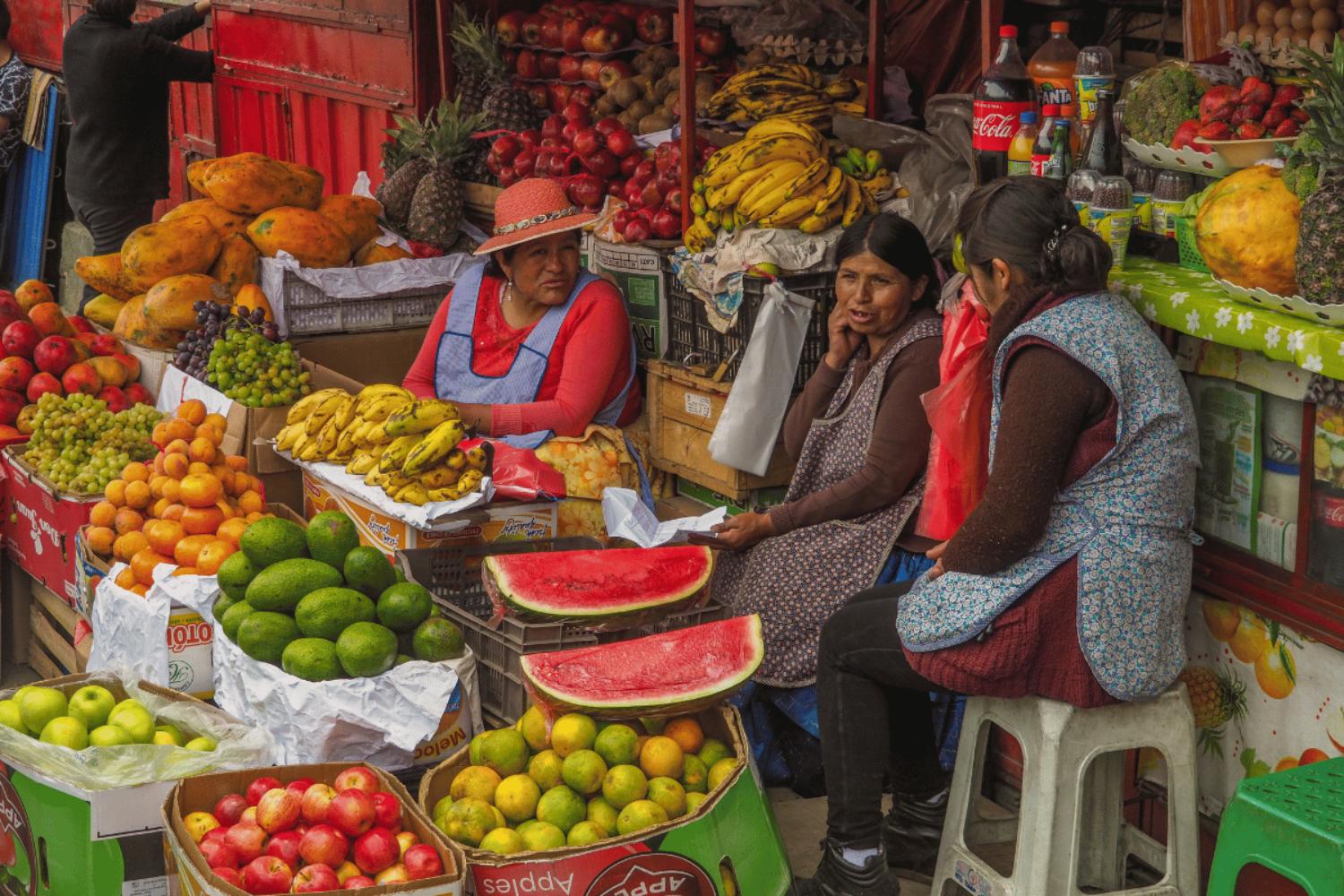 "It's always an incredible experience," she says. Imagine hunting for alligators in a small boat at midnight, the only light the rays of the moon and the whites of your prey's eyes. "They seem semi asleep when you catch them," she recalls, "but at any moment they can attack you."
She doesn't go alone. The jungle research trips are organised in conjunction with conservation charity Wildlife Conservation Society; they bring the biologists, botanists and anthropologists; Taha brings the chefs.
"Bolivia's Indigenous cultures are very much alive and we can help keep them that way through what we do through our chefs and in our restaurants … but first we must learn more about them," she explains.
Step two is to return to her kitchen and champion what she has learned. Taha likes to mix the ancient with the modern. Think raw yacare (caiman) with chipilo (manioc chips), say, or a plate of pork and pear kimchi.
All the time, I'm discovering new plants, fruits, tubers
Beyond her own kitchen, Taha and her Gustu colleagues also look for opportunities to support the Indigenous communities that they source ingredients from. One way to do that is connecting them with La Paz's burgeoning gastro scene and wider fair-trade networks.
Not only do such links help increase incomes for these communities but it also gives them great pride to see that their culinary traditions have a market value, Taha adds. For the same reason, she is anxious for them to try out her culinary creations whenever possible.
"Partly, I want them to see what it is we do with the foodstuffs they provide us with," she says. "But mostly I love the pride it gives them to see people spending good money on their home cuisine."
Main image: Patricia Crocker and Christian Gutierrez
Help us break the bad news bias
Positive News is helping more people than ever to get a balanced and uplifting view of the world. While doom and gloom dominates other news outlets, our solutions journalism exists to support your wellbeing and empower you to make a difference towards a better future. And as Positive News' audience and impact grows, we're showing the rest of the media that good news matters.

But our reporting has a cost and, as an independent, not-for-profit media organisation, we rely on the financial backing of our readers. If you value what we do and can afford to, please consider making a one-off or regular contribution as a Positive News supporter. From as little as £1 per month, you'll be directly funding the production and sharing of our stories – helping them to benefit many more people.

Join our community today, and together, we'll change the news for good.